In this article, we are going to discover a recipe for chicken with mushrooms ( mushrooms recommended). You will see that this recipe is very easy, and if you follow the photos and the step-by-step explanation, it will be a walk in the park.
It sounds complicated, perhaps because we put an ingredient considered "gourmet," but on the contrary, it is very simple! If you enjoy mushrooms, this recipe is perfect for you. You can have this chicken with rice, mashed potatoes, or with your favorite pasta.
4 diners
30 minutes
Low difficulty
Ingredients:
Steps to follow to make this recipe:
Step One
We cut the onion into squares and the parsley finely, the mushrooms are sliced ​​, and the garlic cloves are crushed.
Step Two
Season the chicken with salt, pepper, thyme, and garlic powder.
Step Three
Brown the chicken pieces on both sides in heated oil in a frying pan.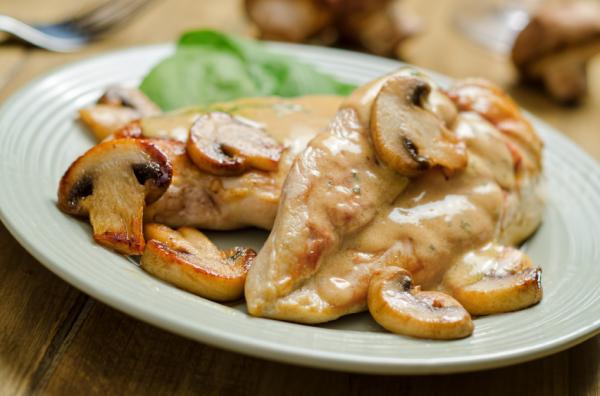 Step Four
Once they turn golden brown, add the diced onion.
Step Five
When the onions begin to crystallize (become transparent), add the beer and cook over medium heat, covered, for 25 minutes.
Step Six
After 30 minutes, add the mushrooms and the chicken broth. Let cook for 15 more minutes, without a lid.
Step Eight
Finally, place the parsley on top and let it cook until the sauce begins to bubble.
Step Nine
Immediately remove from the heat, and you are ready to serve our easy mushroom chicken.
Adapted and translated by The Cop Cart Staff
Sources: Uncomo