Do you ever look at your mobile phone and see that it has one of the most basic-looking wallpapers? If so, I believe the time has come for you to find some of the best-looking wallpapers with the help of the Walli app.
The Walli App is a creative wallpaper app where you get to choose from a myriad of different designs. I think it is important for your phone to look good and having an exciting wallpaper helps make it feel that way. When you pick up your phone, you should be greeted with an amazing visual.
There is still more to unpack with the Walli App. In this guide, I'll tell you more about what the Walli App is all about, how to use it, what are its prominent features, and more.Check it out below.
What the Walli App Is All About
Find the Ideal Image for Your Mobile Wallpaper
Choose from a Wide Selection of Images from World-Class Artists and Designers
Automatically Change Your Wallpaper Through the Playlist Feature
The Positive Sentiments of Using the Walli App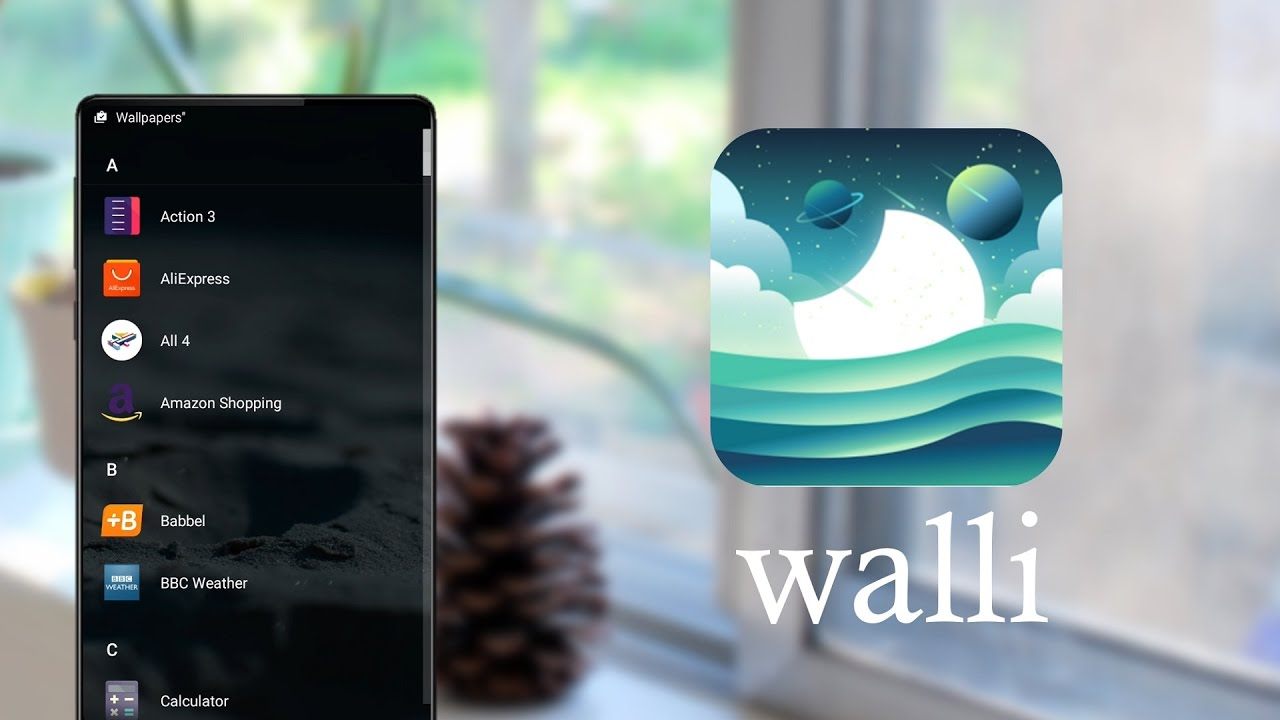 What the Walli App Is All About
Let's talk about the Walli App and break down what it's all about. The Walli App is a simple wallpaper app where I get to choose from a wide selection of creatively designed images. I can then download and use them on my phone as the primary wallpaper.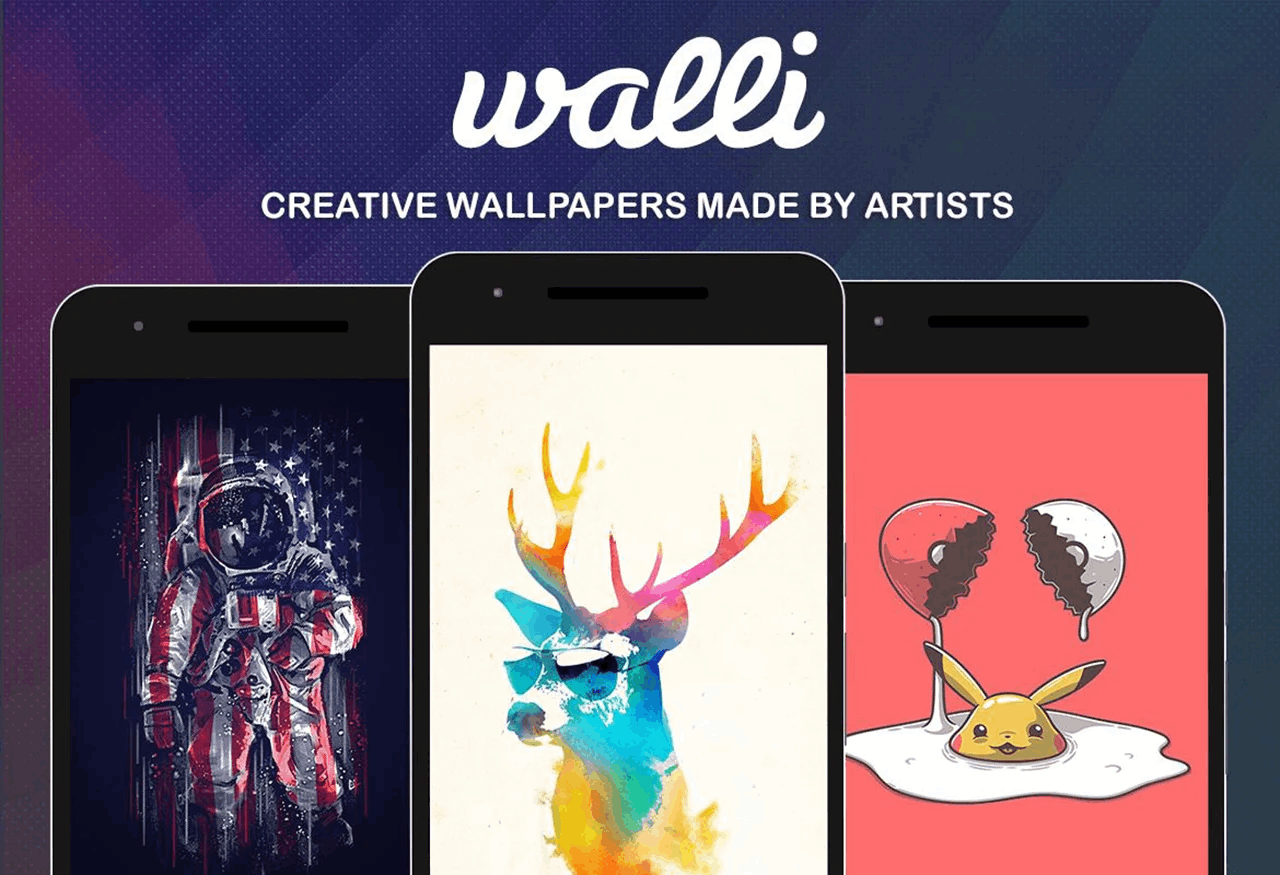 This way, whenever I turn on my phone, I am always greeted with an amazing image. Never underestimate the power of a beautiful-looking wallpaper. It can immediately brighten up your mood.
All of the images are designed by artists specifically for mobile devices including your phone and tablet in mind. Walli prides itself on a collection of selected high-quality and unique images that are exclusively found only within the app.
So, what are you waiting for?
Learn How to Download the Walli App
Walli is available to download from the Google Play Store and the App Store only. Never download the app from any other sources except the ones I've mentioned to avoid any security and safety issues.
Launch the platform and search for the app using the name and tap Install. This will initiate the download procedure and all you need to do is wait until it is fully installed. The Install button will be replaced by an Open button.
To launch the app, tap the Open button and start using it. Take note that the app also features ads and has in-app purchases.
Find the Ideal Image for Your Mobile Wallpaper
Searching for a unique design is also very easy. Thanks to its simple interface, I can easily find the right wallpaper for my phone. There are a bunch of categories to choose from so I can always find the right image for my wallpaper.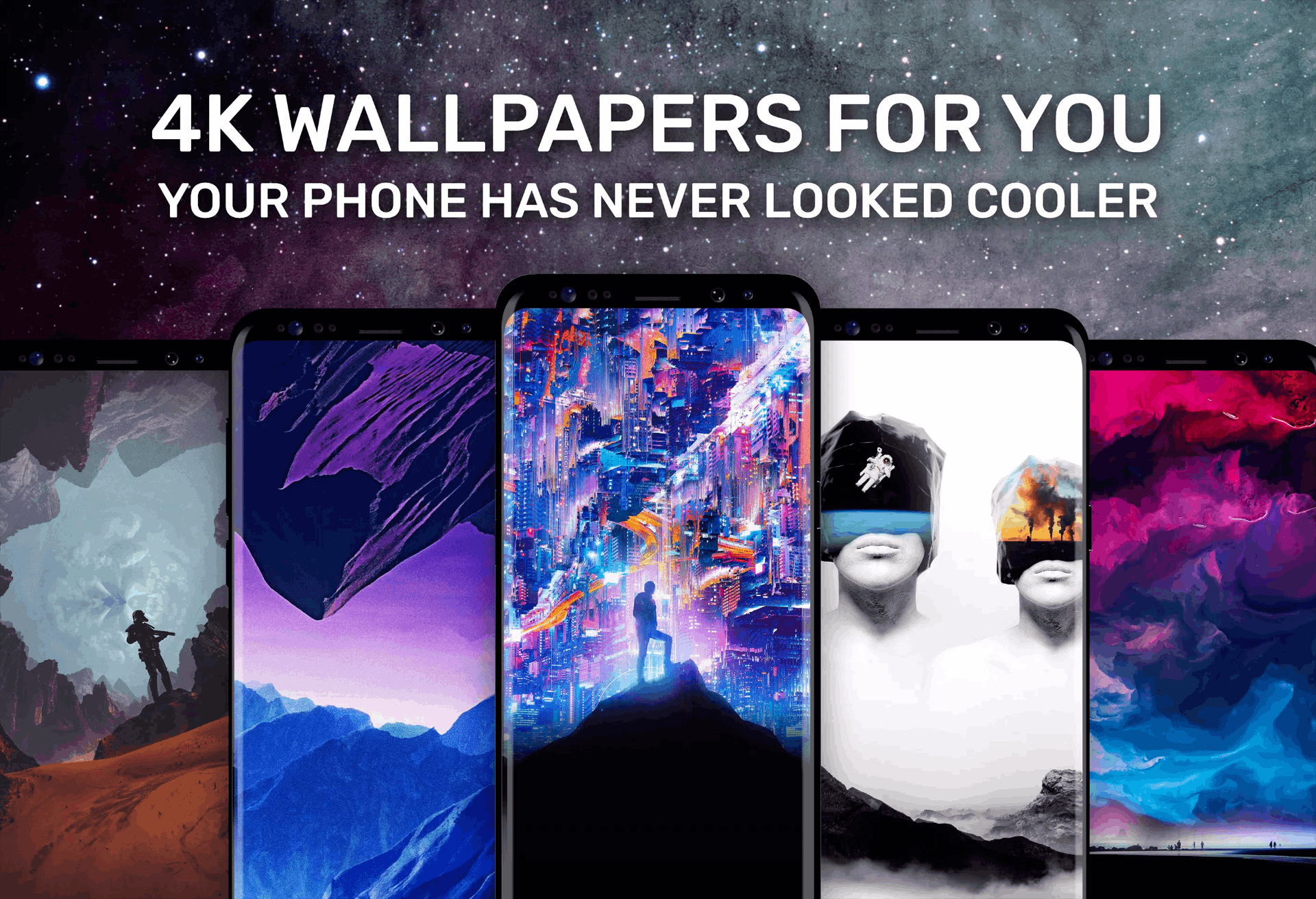 These are Featured, Popular, Collections, and Recent. The Featured category features the recommendations coming from the Walli team while the Popular category is where I can find the most popular picks from the users.
The Recent category is where I get to discover the newest wallpapers uploaded on the app so I always get the latest designs. Then there are also Collections where I can find a bunch of images that are grouped under a theme or from a certain designer or artist.
For those who want to find a specific image, you can always use the search function.
How to Use the App to Set Your Wallpaper
Once I have chosen an image, it is time to use the image and make it my wallpaper. I also always make sure to like the image so that the artists will also know that I am fond of their work.
This will also help me find similar images much easier on the app as they will be part of the Recommended category. To set the image as my new wallpaper, simply tap the image and select Set as Wallpaper.
It is that easy to do. There's no need to go over different options just to use these wallpapers.
Choose from a Wide Selection of Images from World-Class Artists and Designers
One of the best things that I like about using the Walli app is that it features different graphic designers and artists from all over the world.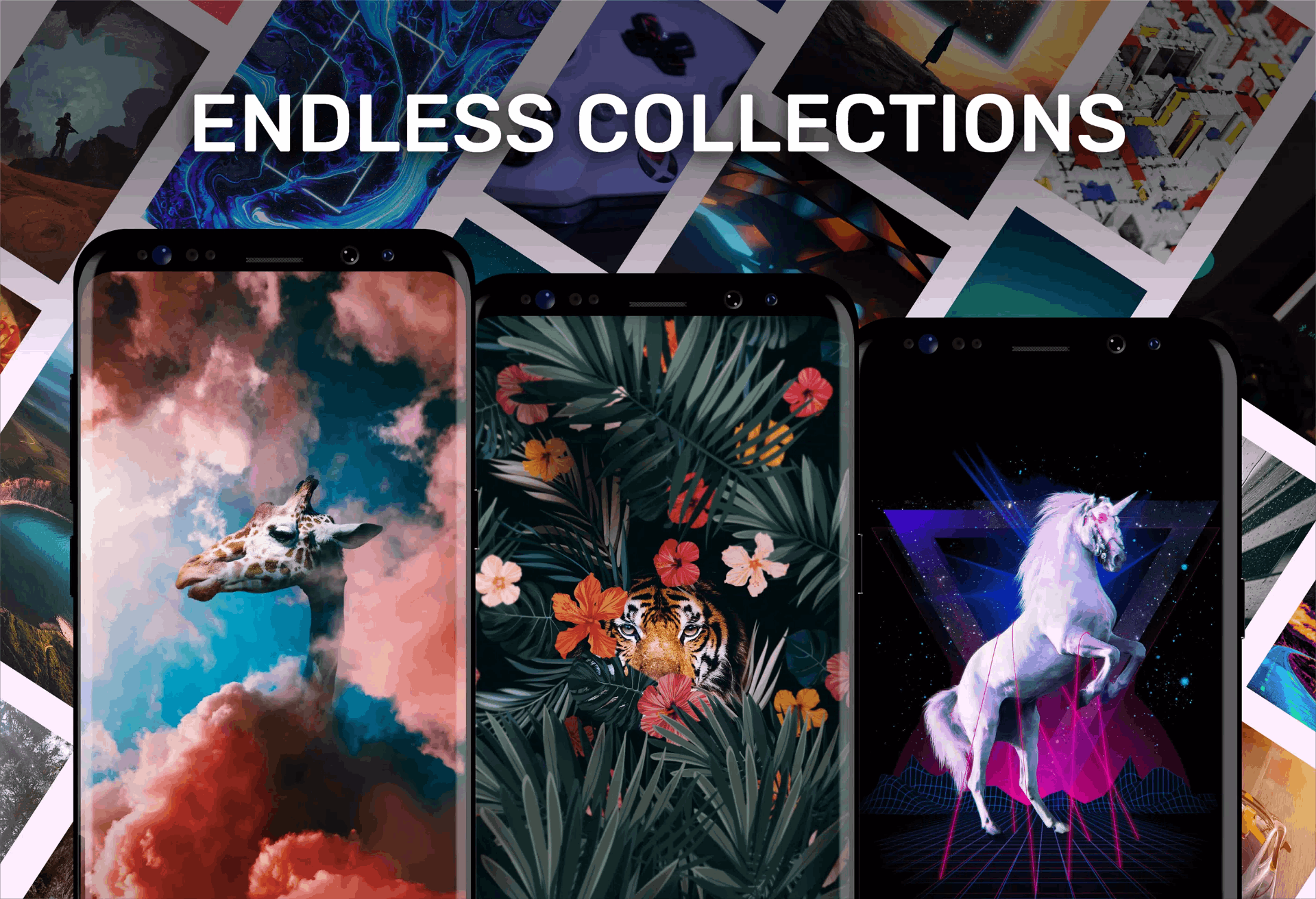 Walli carefully selects from a community of different artists and designers and chooses only the best and most unique images that they can muster. Each image is carefully selected and examined before it is allowed to be published and used on the app.
They've already managed to use hundreds and even thousands of different images from artists all over the world so we always have the best images. There are direct links found in their small bio that will lead you to their social media pages and website.
This way, you get to learn more about them. Discover different artwork today and choose your next wallpaper for your mobile device.
Sharing the Blessings
It's always a bit daunting to know that many of these types of the app take advantage of artists. Some of them don't even pay or even promote the artists that create these amazing images.
Thankfully, Walli ensures that the artists are supported by the developers. Through using the app, we are also helping these world-class graphic artists earn and market their art.
Each time we use the app, these artists are also earning and they are rewarded for it. The app shares their earnings every time we use their unique images.
Automatically Change Your Wallpaper Through the Playlist Feature
Ever feel like your wallpaper looks the same and you want to change it but you just don't have the time to search for new wallpapers? Don't worry as the Walli app has that covered for you.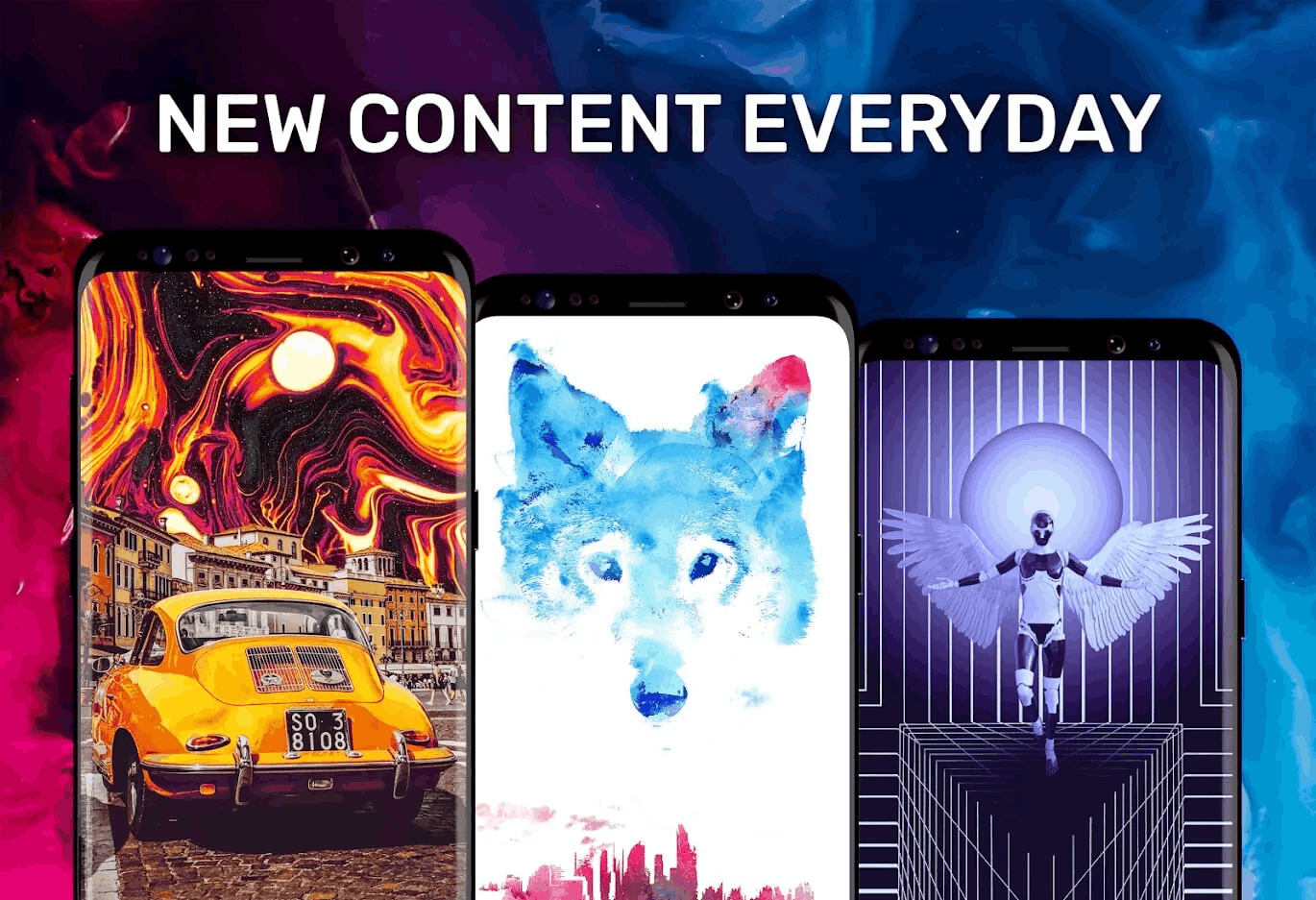 Walli has a new feature called Automatic Wallpaper Changer. It's a very simple yet effective feature that lets me change wallpapers through the use of a wallpaper playlist.
All I need to do is select my picks from a wide variety of images, place them on a playlist, and then tap Play. This will automatically shuffle the wallpapers depending on my preferred timing.
Whether I want it to change every day or once a week, I can choose the frequency option for my playlist.
Follow Them on Social Media
Get to know more about the Walli app by following them on their social media pages through Facebook and Instagram. They also feature many of its artist's and designers' work including many other upcoming artists.
Discover new unique images and then try them on the app. There are still a lot more images and artists to discover so make sure you follow their pages for more updates.
The Benefits of Using the Walli App
The fact that this app is free to use is one of the features I value most. There are no hidden charges and doesn't it ask you to pay to use the images as your wallpaper.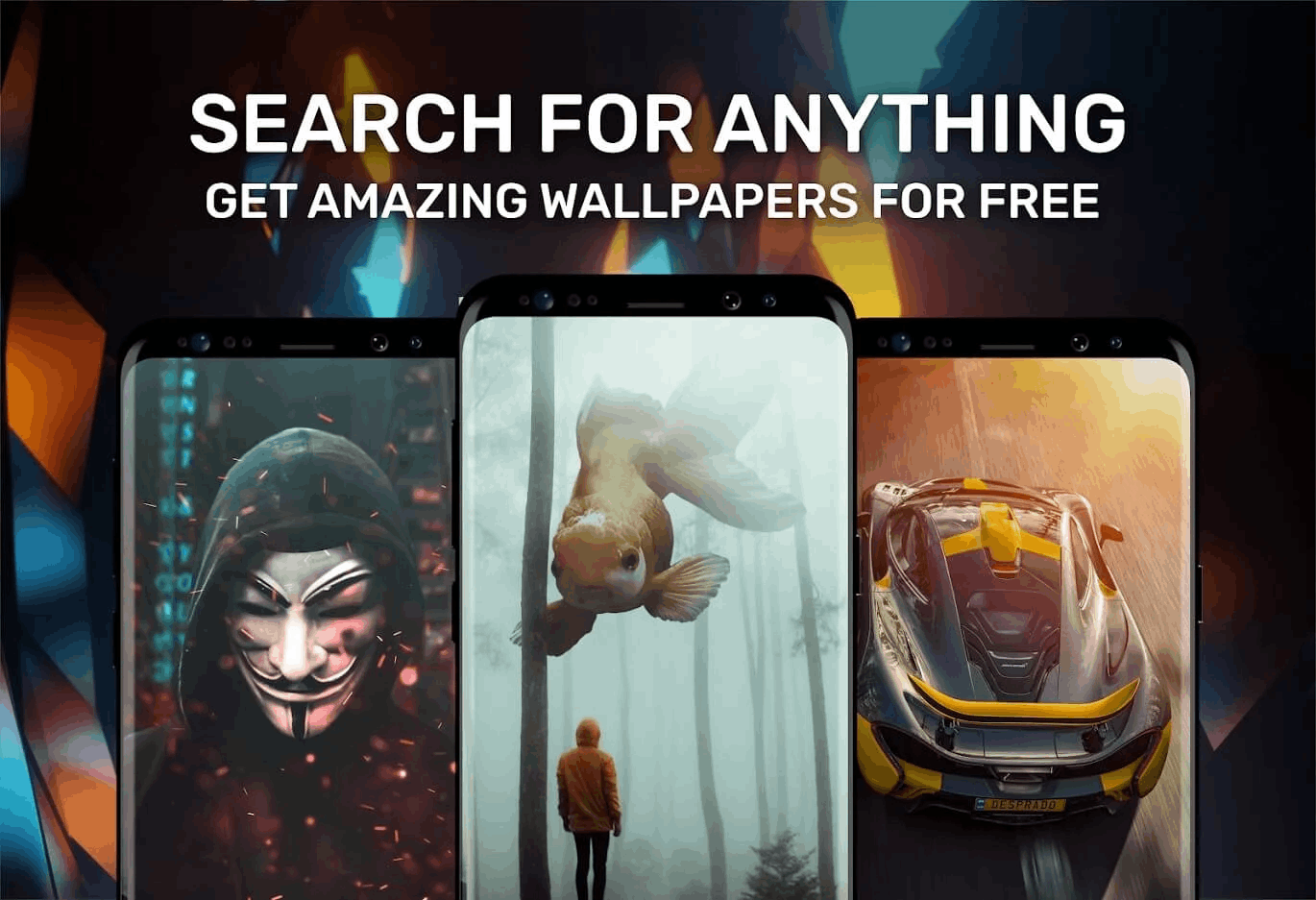 The fact that the artists that make these images are also getting their fair share of income makes it an even better experience when I use the app. This kind of engagement is what the world needs especially for artists and designers who have to churn out unique and expressive art.
The process to set up the wallpaper is also very easy and simple. There aren't any complicated procedures to follow—search, choose, tap, and you have your wallpaper.
While there is still some room for improvements with the quality of some images, I still think that this is among the top apps to use.
My Thoughts on the App
Most of the wallpaper apps that I've found don't offer a lot of unique art styles. They are often bland and unoriginal, hence the reason why I tried searching for another app. Fortunately, the Walli app has exactly what I want.
Walli might be one of my favorite apps to use when it comes to finding some of the best wallpapers for my phone. The features are incorporated nicely and the art design from the artists fits very well with my aesthetics.
Normally, I don't usually change my wallpaper often but with the wide variety of choices and art styles, it's hard not to pick and choose from them to use as my wallpaper. Overall, I love using the app.
Conclusion
Wallpapers play a huge role in your mobile device's overall aesthetics. Every time you check your phone, the very first thing that you see is your wallpaper. It heavily influences your mood and how you get to interact with others through your device.
Make sure to pick the right wallpaper. Download the Walli app today to fix things up and match your phone to your aesthetic.