Are you tired of using the same app to make your short videos in hopes of creating a viral video? I think it's time I introduce you to the Josh app—a short video maker app that has everything you need.
The Josh App is a mobile platform where you can create your videos and post them online for the world to see. Follow celebrities and other online sensations, like their videos, make friends, and even create your following with the help of the app.
There are still so many features waiting to be discovered on the app. If you're interested in the Josh app, check out my thoughts on what the app is all about, how to download it, how to make short videos with ease, and more down below.
India's Biggest Platform for Short Videos
An Amazing Community Filled with Influencers and Content Creators
Shoot Your Next Viral Videos with Ease
Share Across Different Platforms
My Thoughts About the Josh App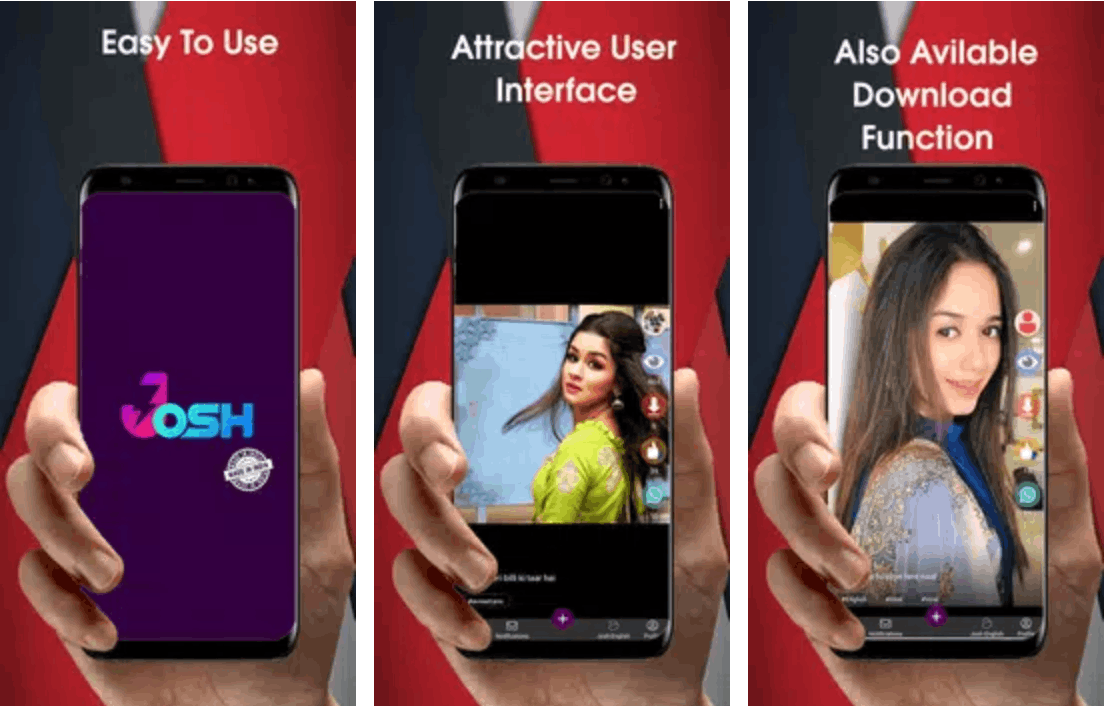 India's Biggest Platform for Short Videos
Short videos have always been one of the most convenient ways of expressing yourself through social media.
The Josh app is a video creation app that allows me to create short videos for fun and information. I can create as many entertaining videos as I want ranging from cooking to science to medicine.
Anything that I want to create as a video can be done with the help of the Josh app. There is also a personalized feed that curates everything that I want to see.
There are still so many things to discuss about the app and I'll tell you more of my thoughts below.
Discover New Talent Every Day
One of the reasons why many users like me prefer to use the Josh app is because of its talented users. There are over millions of users of the app and many of them are amazing content creators. Each of them has their own unique videos that fill up every niche possible.
I can discover new creators and online viral sensations with only a couple of taps on the screen. Apart from the endless pool of talented and entertaining creators, the Josh app is where you can find almost all Indian celebrities.
If you're a fan of many Indian celebrities and want to gain insight into their lives or simply want more content from them, you can follow them on the app.
An Amazing Community Filled with Influencers and Content Creators
There are a lot of video-making apps that have been supported by influencers that ended up becoming a barren wasteland. There are no users that support the community or content creators that help keep the interests of the community.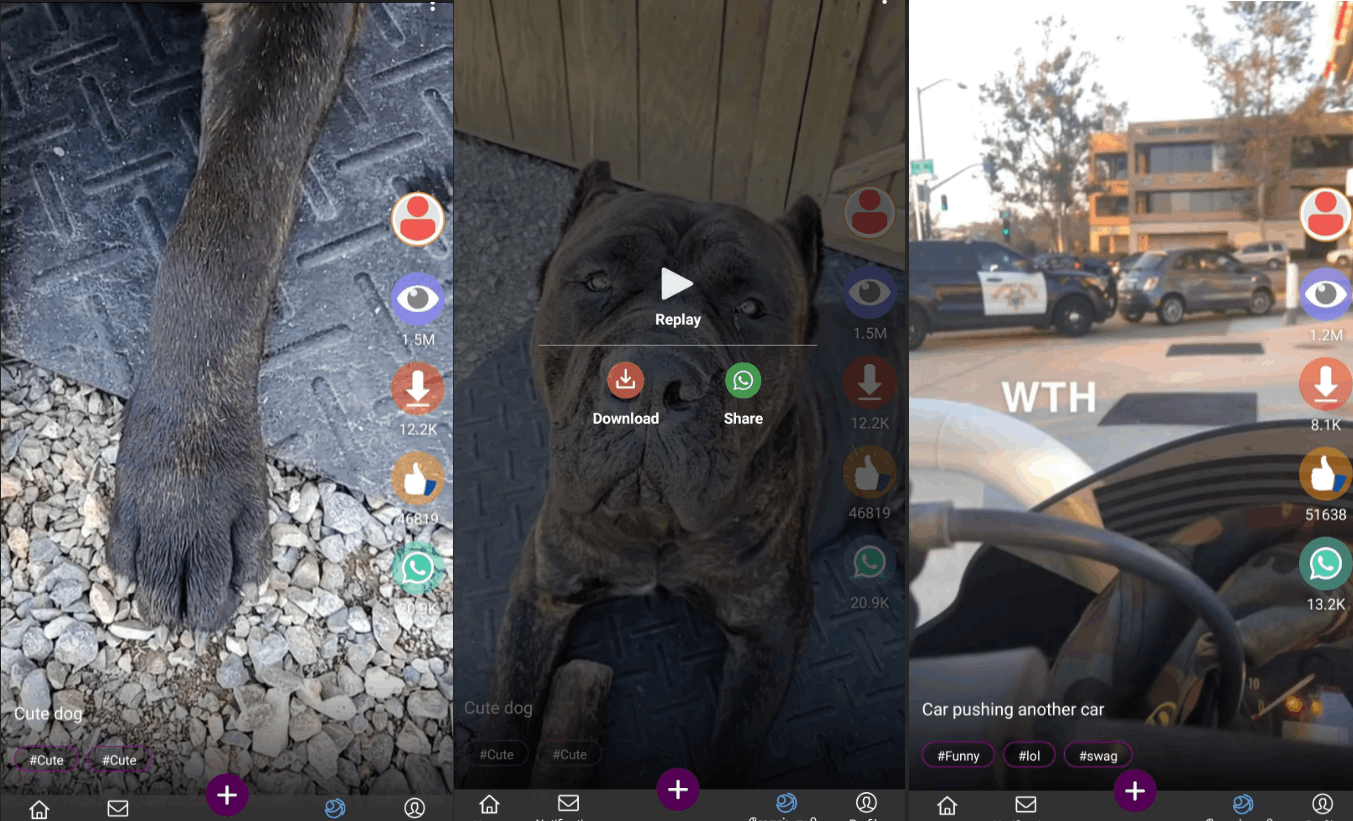 This is why I like using the Josh app. It boasts millions of users and a community filled with influencers and content creators. There are also community challenges, trends, and many other users to interact with.
There's never a dull moment when I'm using the app especially when I start interacting with both my followers and other users. I can follow, comment, and even share other content from other users which helps me connect with more of them.
Whether you use the app for content sharing or entertainment, there's always an amazing and interactive community to keep you occupied.
Get the Best and Most Trending Videos Right at Your Fingertips
If you want to find the latest viral sensation on the Internet, I suggest you head over to the Josh app to discover trending videos.
The simple interface allows me to navigate through the app and find the next popular video without having to put in a lot of effort. The app also has different categories for people to use when it comes to searching for the best videos.
From jokes and pranks to dance challenges to Bollywood videos, there's always something for each one of its millions of users.
Shoot Your Next Viral Videos with Ease
Taking and sharing pictures and videos on the app shouldn't be very complicated. This is the reason why I like using the Josh app.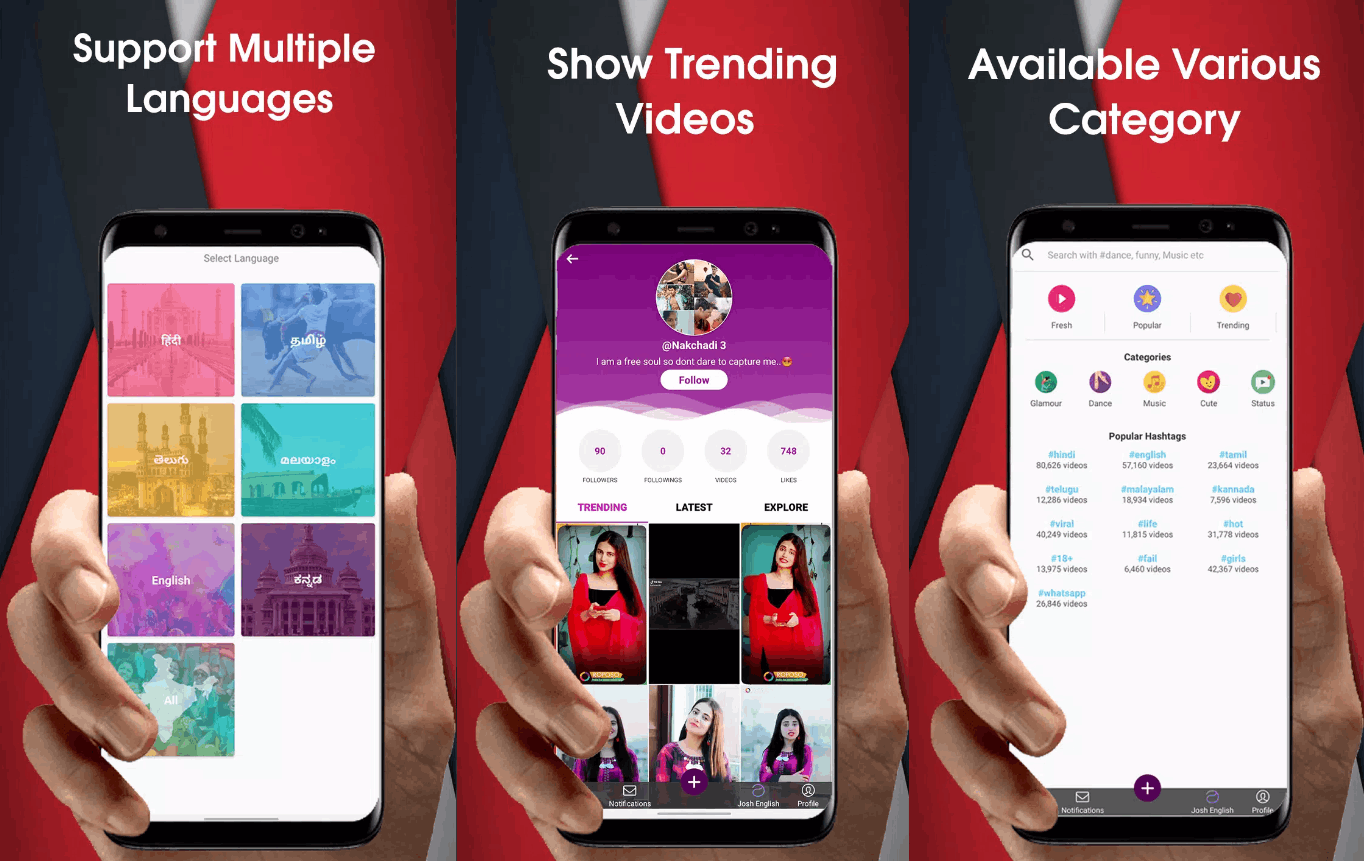 The simple interface and the easy-to-use camera offer a lot of features for users. All I need to do is to tap Create and shoot the video. I then edit and add some embellishments to make the video fun for the audience.
There are gifs, emojis, and filters used to help personalize my videos and photos. These features make the content fresh and invigorating for my followers.
There's so much more waiting to be discovered in the app. Make your life easier by using all the features on the app.
Choose from a Wide Selection of Songs
When we talk about viral videos, we always talk about how to make them look and sound interesting and unique. We already have the look part covered with the filters and special effects.
Music is always integral to making your videos go viral and that is why the Josh app offers a plethora of songs to go with your videos. Choose from the top songs from popular music labels on the app and incorporate them into your next videos to get more views.
Whether you're lip-syncing to your favorite song or playing it over your next dance challenge, there's always a song for you to choose from.
Share Across Different Platforms
I've noticed that when I first used the Josh app, I was asked to log in using either my WhatsApp, Facebook, or any other social media accounts.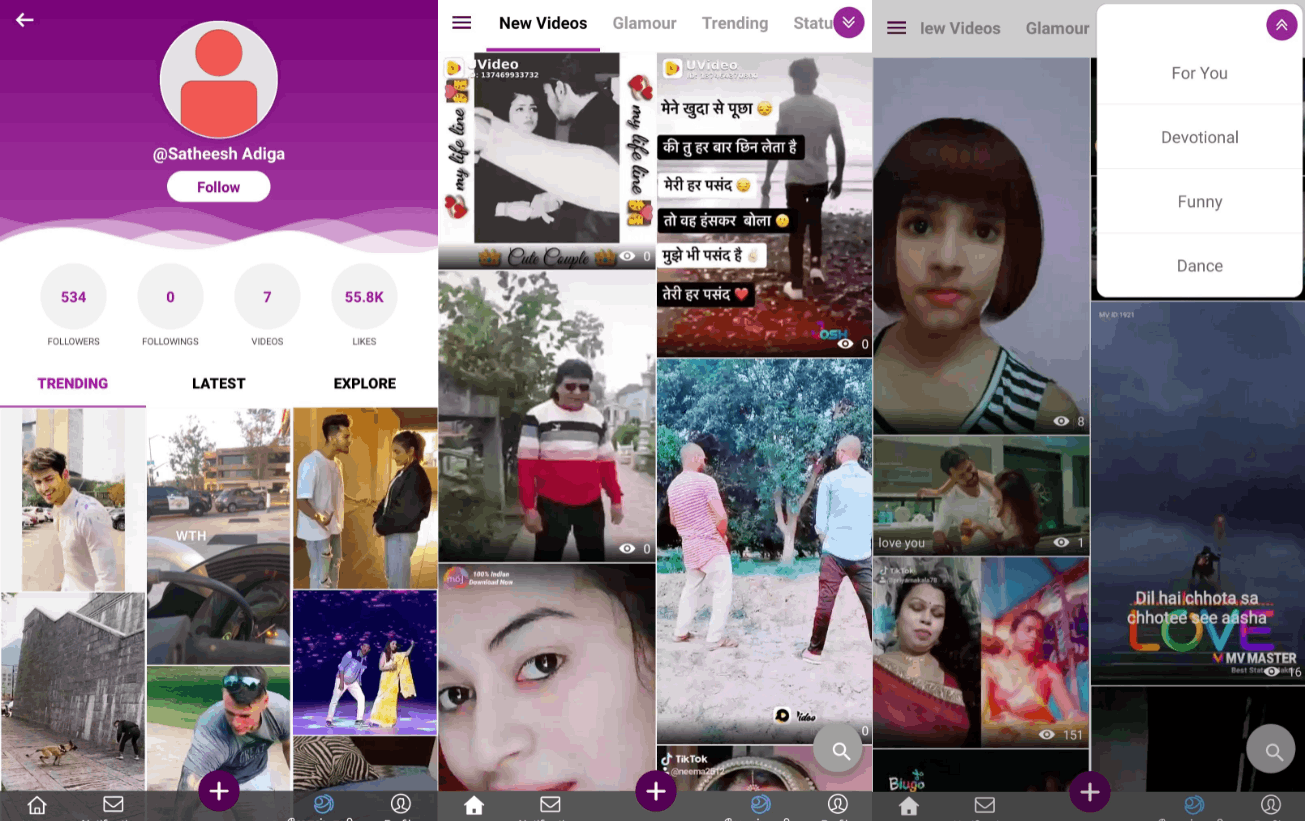 At first, I thought this was just one ploy from them to reach out to as many users as possible but it was all for my benefit. The reason why there were a lot of login choices is that it allows me to share my content across different platforms.
If you want to go viral and become popular in the easiest possible way, the best thing to do is to share all of your content with as many people as possible.
This is why the app offers a feature that lets me share my videos with just a tap of a button. I can share them on Facebook as part of my Facebook reel or as a video on WhatsApp.
Organize Your Feed
Following hundreds or even thousands of creators can be a very difficult thing to do. I've learned this the hard way by not organizing my feed and setting up different preferences for the content that I like to watch.
Good thing that I've learned from my past mistakes and fortunately, the Josh app has the option to help me organize my feed. Whether I want to see the most popular videos or want to see the most recent ones, I can do so with such a feature.
The app also supports 12 major languages which help me understand all of the viral content found on the app.
My Thoughts About the Josh App
Here are the things that I like and that the Josh app does the best. For one, the Josh app has one of the best communities out there when it comes to content creators, influencers, and everyday users.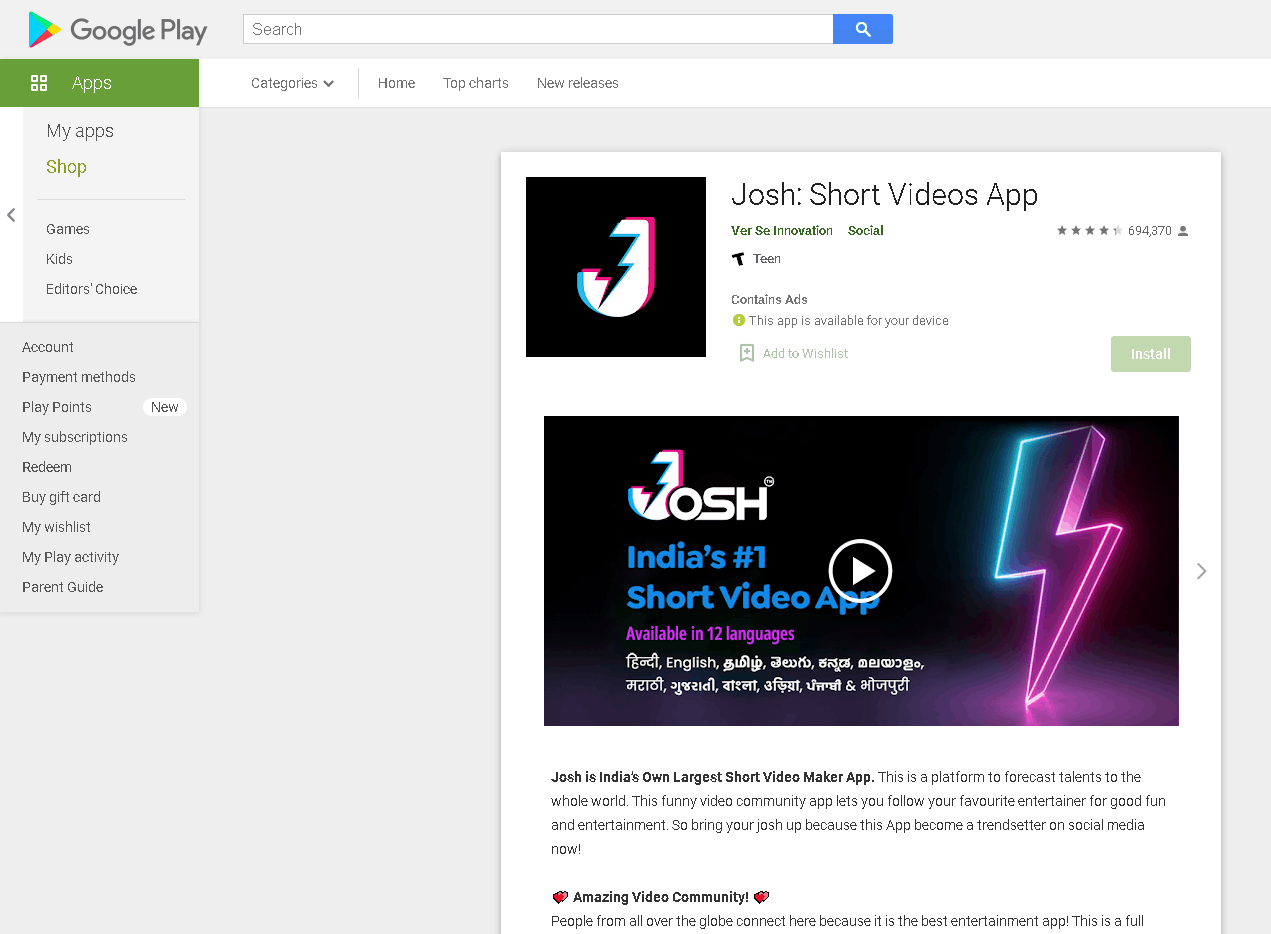 It offers a wide audience where there's always room for everyone. The flexibility of the videos means that there is always a genre for everyone. Whether I like to cook new dishes or find ways to keep my pet happy, there are just so many videos that can be shared.
There's also a wide variety of gifs, stickers, filters, and songs that can be incorporated into the videos to make them more interesting and fun.
The only downside that I've experienced so far is that there is only one display setting that can be used which many users might find to be inconvenient especially if you are used to using other platforms.
How to Download
Now that you've learned how awesome the Josh app is, it's time for me to teach you how to download the app. The Josh app is available to download only at their official website or through mobile platforms such as the Google Play Store and the App Store.
Make sure to download only through these platforms to ensure the safety and security of your account. To begin, search for the app on these platforms and tap Install.
Wait until the app is fully installed before launching it by tapping Open. You may need to allow certain permissions on your phone before you can thoroughly use the app.
Conclusion
Whether you're looking for a popular video or you want to become the next online viral sensation, the Josh app is the key to making it all happen.
The features and community within the app offer more than what many other apps have. So, what are you waiting for? Join India's largest short video maker by downloading the Josh app.