Do you always find it hard to look for some good food to eat at lunch on a very busy day at work? Fortunately, there's the Grubhub app that will make life easier for you especially with its timely deliveries and exclusive offers.
The Grubhub app is a food delivery service app where you can order food from restaurants within your area. Select from a wide variety of dishes and have your food delivered right to your doorstep. Keep tabs on your order and receive updates while you wait for your food to be delivered.
You can order food delivery with a few taps with the Grubhub app. Find out more about the app, its functions, how to download, and more with my article below.
Get Food Delivery Right at Your Doorstep
Order Food for the Entire Office or Your Family
More Food Ordering Options for You
Exclusive Deals and Specials
Learn More About Grubhub Plus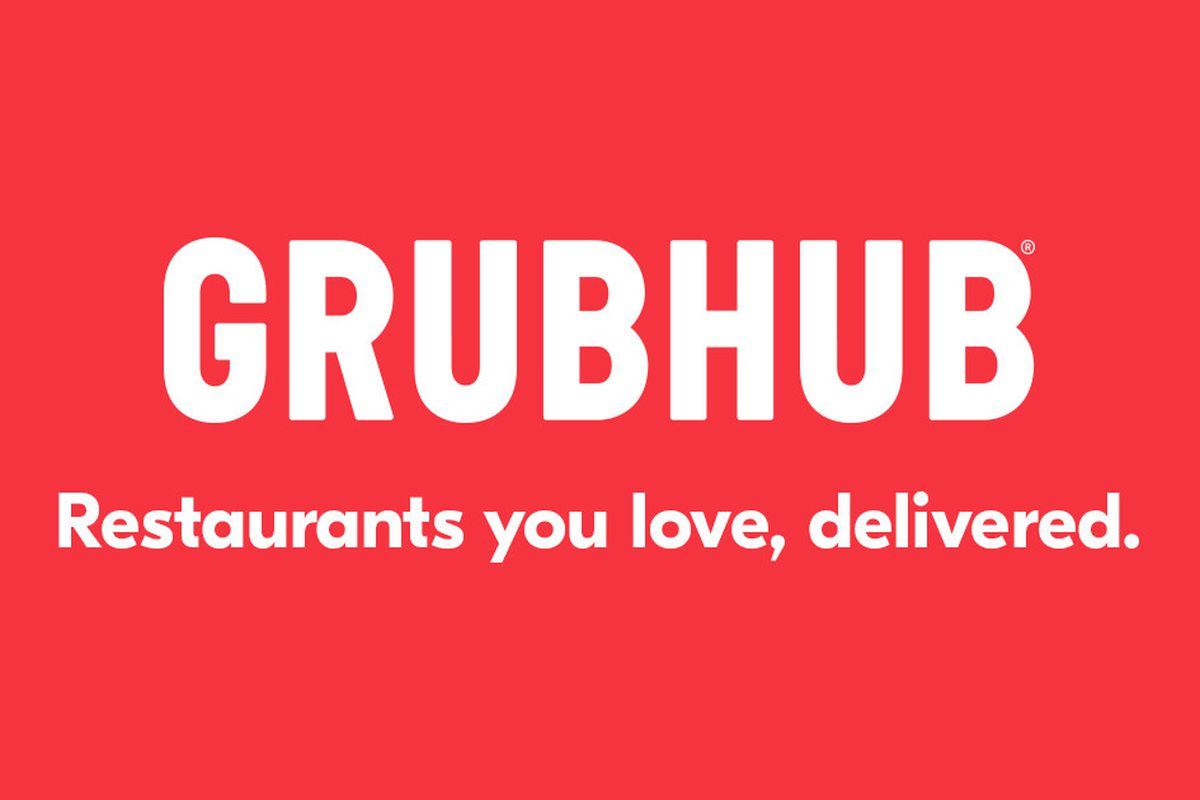 Get Food Delivery Right at Your Doorstep
As someone who works full time, I often try to find restaurants that are nearby so I don't have to waste a lot of my time walking and waiting in line. Sometimes all I want to do is eat good food and I have to sacrifice a lot just to go there.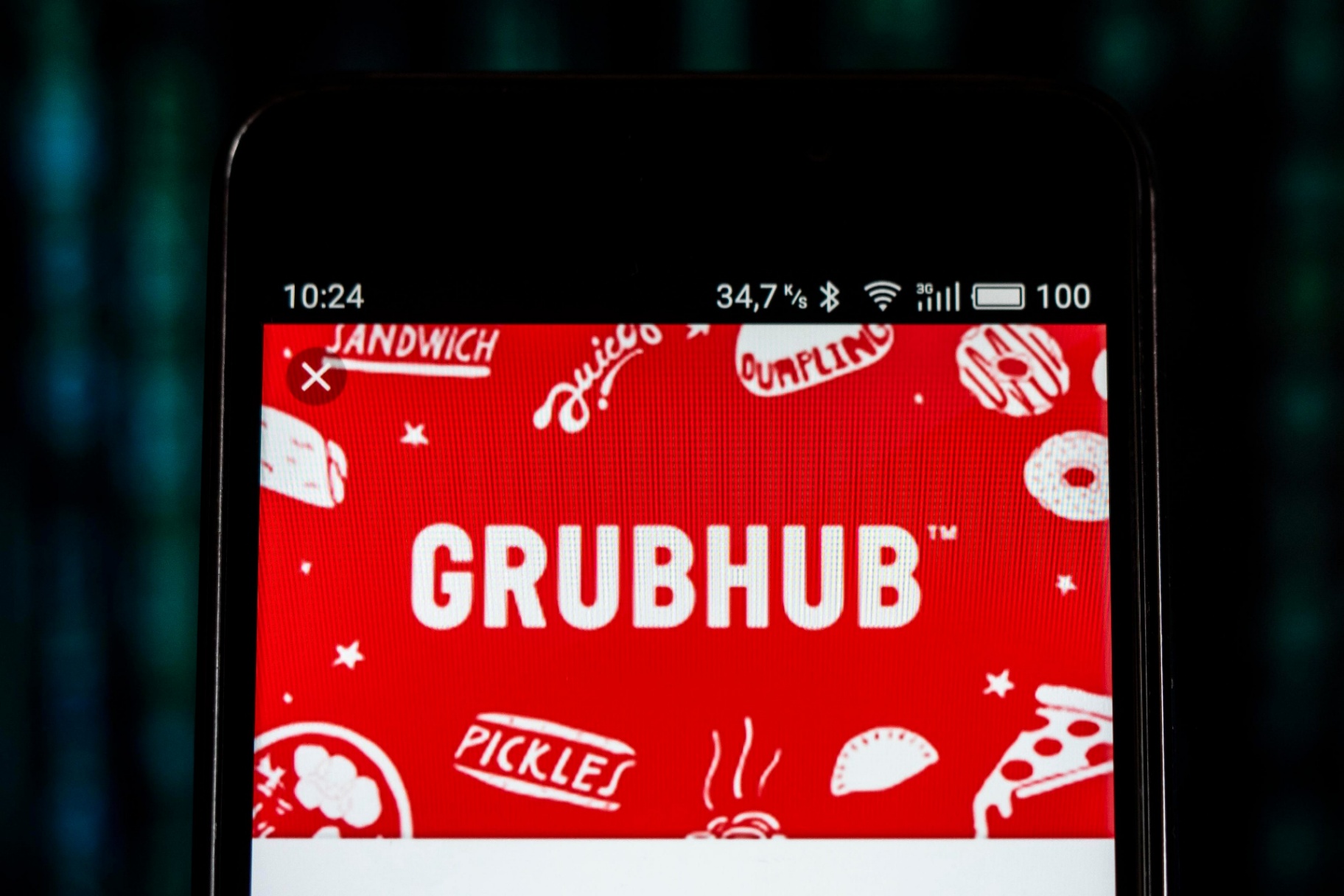 Thankfully, there is an app called Grubhub that does all the things I need when it comes to food delivery. Grubhub is a food delivery app where I can find different restaurants and discover new ones to try.
All I need to do is to choose the restaurant, order the food, pay for it, and wait until the food is delivered. However, there is still so much else to do with Grubhub and you're about to find out more about this amazing app.
Whether you want to find the best food or the best deals in town, the Grubhub app should always be your first choice.
Downloading the Grubhub App
The Grubhub app offers a lot of features that cater to many individuals. This is the reason why I downloaded it immediately when I first heard of the app. Grubhub is available for all mobile devices including Android and iOS.
The app can be downloaded from the Google Play Store and the App Store. Remember to download the app only on these specific platforms to ensure safety and security.
Search for the name of the app on these platforms and tap Install to begin downloading. Wait until the app is fully installed before launching the app by tapping on Open. You can choose to log in using different credentials and can even use Facebook to sign in.
Order Food for the Entire Office or Your Family
Ordering food for the entire office or your family at lunch can be very challenging. The entire endeavor can be very demanding for both you and the restaurant.
This is why the Grubhub app has a feature called Grubhub for Work. Grubhub is particularly great at handling these types of orders with its food delivery solution. The app allows us to order food and have it delivered through on a schedule, thus giving time for restaurants to prepare the large bulk of orders.
I can even track down updates on my orders like whether the restaurant is currently preparing the food or if it is waiting to be picked up by the driver for delivery.
When it is finally ready, the driver can then deliver the food right to the office on time. Simple, easy, and very convenient for us who work at the office.
Choose from the Largest Selection of Restaurants
Imagine eating the same food every day all because it's the only food available nearby. The thing about the Grubhub app is that it offers a large selection of restaurants.
Whether I want to order Greek, Chinese, or any other cuisine, there's always something that will satisfy my cravings. This also means that those who have special diets can fully enjoy using the Grubhub app.
The app has exclusive restaurant partners that cater to different cuisines, dishes, diets, tastes, and more. Check out the app and you'll be surprised at the wide selection of restaurants that you can find.
More Food Ordering Options for You
One of the things that I like about using the Grubhub app is the food ordering options. I've already mentioned above that the app can handle large amounts of orders. But what if I want to order food for my own or what if I want to preorder my next meal?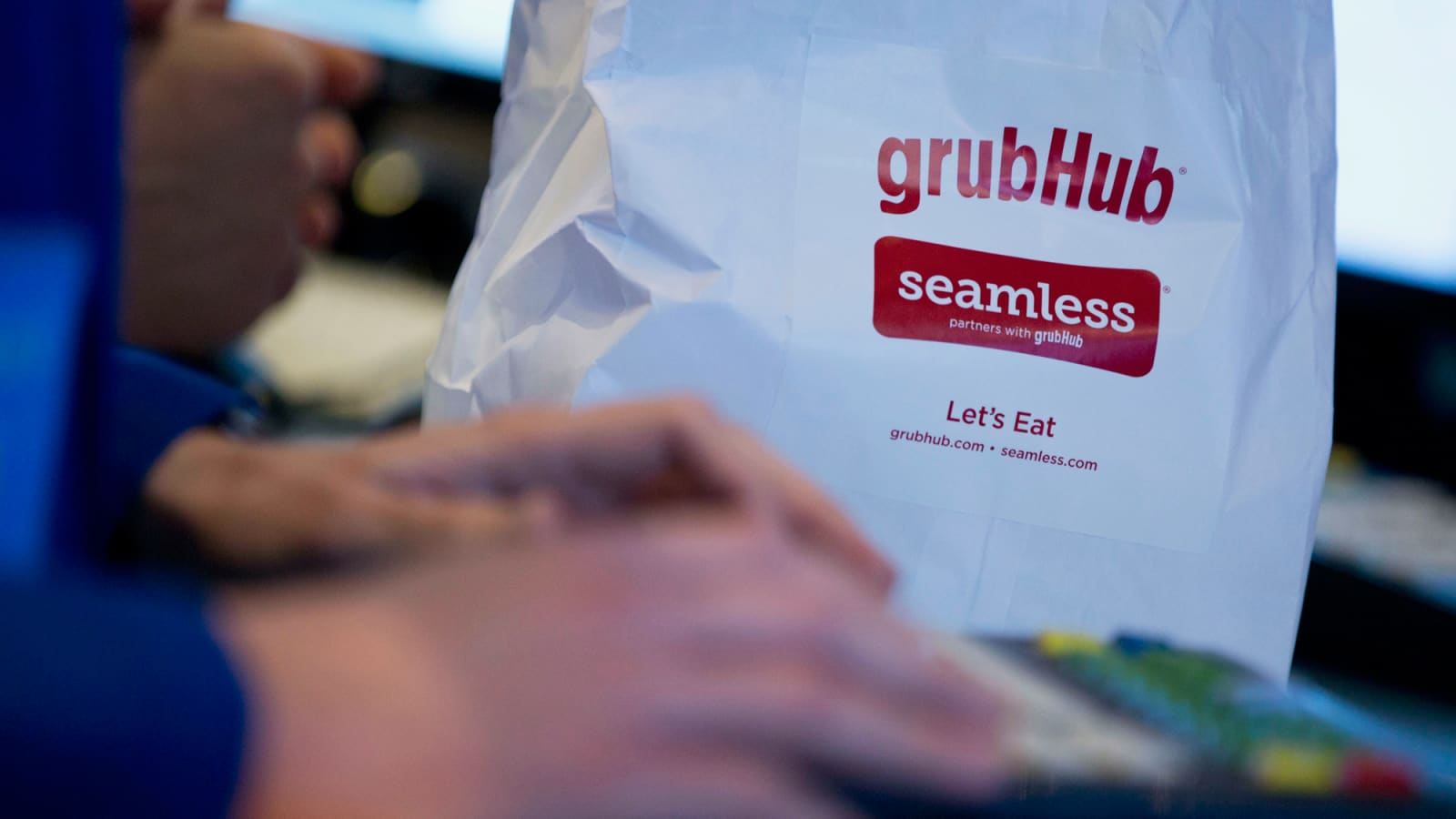 Grubhub also has those features. I can even order food on the app and drop by the restaurant once it's prepared so I can pick it up and pay for it there.
Even with these services, Grubhub has no hidden charges. Everything that you see on the app is what you'll be paying for.
I can even check the pricing before I order my food so I know how much I'm going to be paying for the food and service that I'm going to receive.
Real-Time Tracking and Receive Updates on Your Order
Lots of things can happen from the time I confirm my order to the time I receive the delivery. Sometimes, random things can happen to cause my order to be canceled. This is quite annoying especially when I'm using other apps as they don't provide up-to-date information on my order.
With the Grubhub app, every action taken on my order will always be available to track. Whether my order is being prepared or if my order was canceled, I will receive prompts notifying me of the update.
This allows me to either order another meal or try another restaurant that has the food that I like. This has allowed me to save a ton of time and money countless times already and I'm always glad that Grubhub has this kind of feature on their app.
Exclusive Deals and Specials
The Grubhub app is exceptional when it comes to deals and offers. The app features different kinds of exclusive deals, promotions, and specials every day with many of its partner restaurants.
You'll find these deals on the home page and, sometimes, you might even receive notifications of promos.
There are even promos that only run during lunch or dinner and some of them even offer discounts up to 50 percent off. The app also helps me find up to $100 in deals which will surely help my budget.
Check out your favorite restaurants and find exclusive deals when you order food today.
Complete with the Best Customer Support
There will inevitably be problems with our orders from time to time. Orders can get canceled randomly due to technical issues or sometimes there are billing issues within the app. It is quite normal for any business to run into problems like these.
This is why customer support is integral for businesses like Grubhub. Fortunately, Grubhub has one of the best customer support services in the industry.
Whether you're having technical difficulties on the app, lost track of your orders, or even have problems with your orders, Grubhub's exceptional customer support will help you reach your desired experience. It is honestly one of the best experiences when I was able to reach out to them.
Learn More About Grubhub Plus
If you want to unlock more features on the Grubhub app, you can subscribe to Grubhub Plus. Grubhub Plus is a subscription-based plan that offers many perks to its users.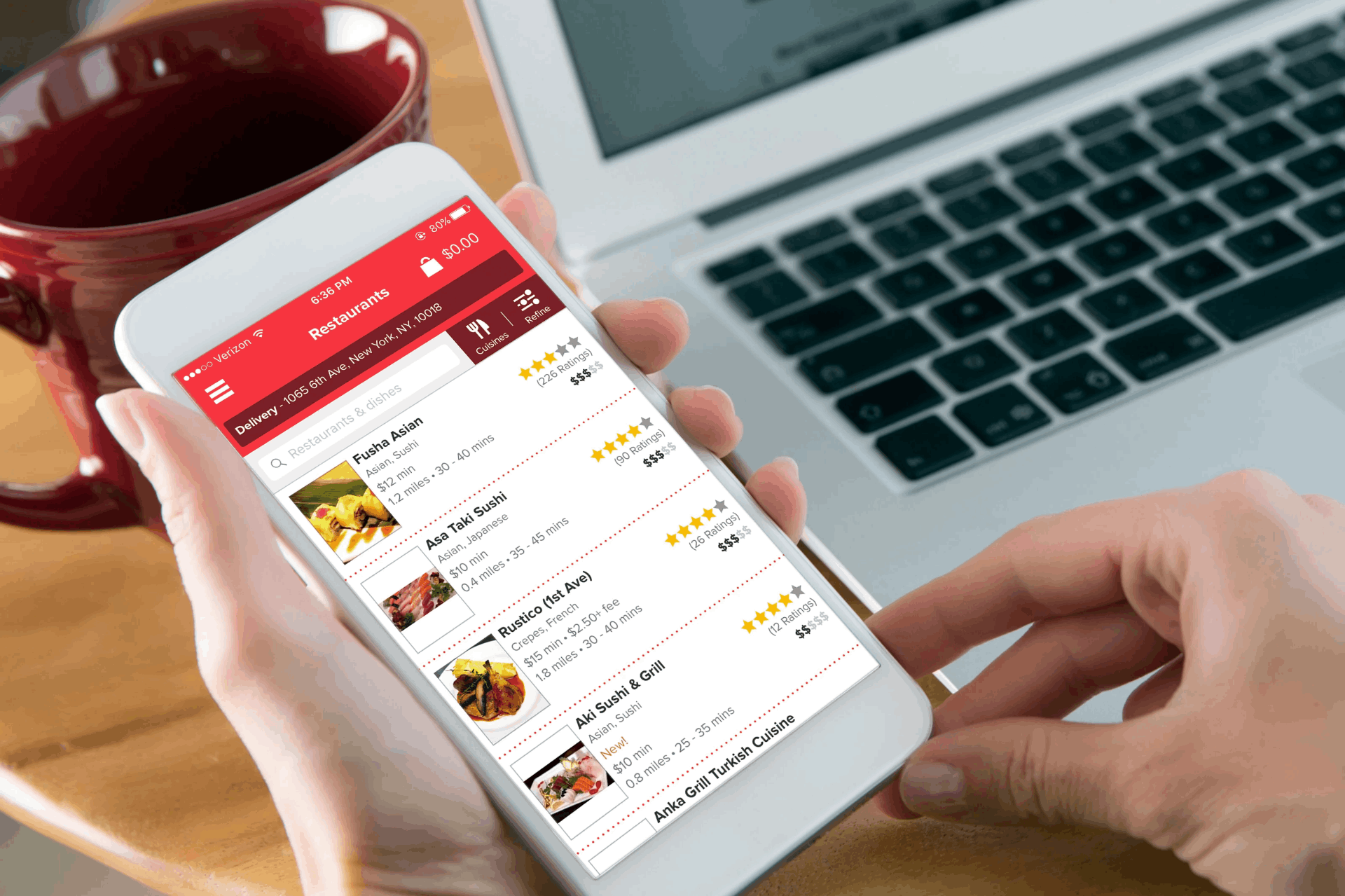 These include unlimited free deliveries with orders above $12 from Grubhub Plus partner restaurants. I also get to enjoy many exclusive perks and deals from partner restaurants including discounts and free items.
There's even a feature where the app will match the same amount of donation if I donate my change. Grubhub Plus is available for $9.99 per month and will automatically renew every month.
Tip Your Driver
Another great feature on the Grubhub app is the ability to tip my driver. Many of the app's drivers work full time but others use the app as part of their sideline. These drivers tirelessly wait for your order to be prepared while maintaining high-quality service to get your food delivered on time.
This is why I always tip my driver. The nicest aspect is that 100 percent of the tip will be given to the driver directly and the app promises not to meddle with any of the tips given to the driver.
This helps out the driver and provides them with more income. It's a great feature on the app that truly helps the driver immensely.
Conclusion
These are just some of the best features that I've found on the Grubhub app and I'm very sure that there is still a lot more waiting to be discovered. For now, I strongly recommend that you download and use this food delivery app if you're feeling hungry or if you want to order for yourself and your friends at the office.
Download and check out the app today to discover more deals and exclusive perks when you order.