The cosmetics world is increasingly focused on hi-tech, so much so that some beauty products appear very futuristic. If we have heard of magnetic eyeliner, we will know that this makeup is one of the moment's trends, a technological cosmetic, which allows you to decorate and perform a particular function.
In fact, if you want to buy a magnetic eyeliner, you will most likely find it commercially available in the form of a coordinated kit with magnetic false eyelashes. In a nutshell, eyeliner allows you to trace the classic clean line along the upper edge of the eye and make false eyelashes adhere without the need to use glues.
In fact, in the composition of the ingredients of the magnetic eyeliner, you will find iron oxides, minerals that are absolutely well tolerated by the epidermis, which creates a magnet effect for those false eyelashes that have small magnets. In this way, the application becomes very simple and fast and reduces the risk of making mistakes.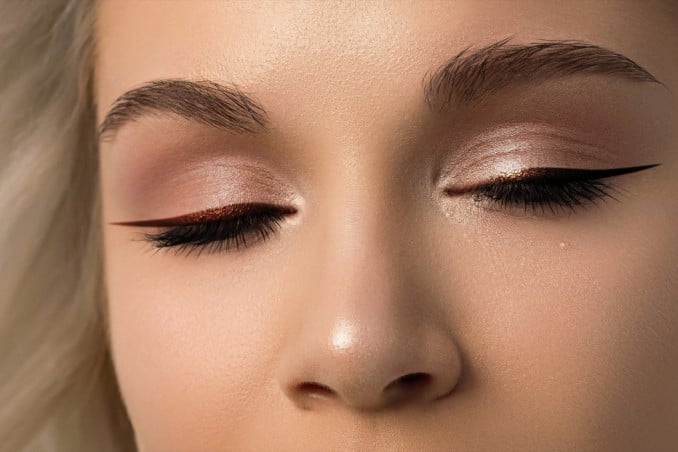 As if that is not enough, since glues for false eyelashes are often a source of allergic reactions in the periocular area, with this trick, infections and redness are also limited. However, it is possible that even iron oxides can create discomfort in sensitive places, so testing the eyeliner in advance on the wrist before the eyes are preferable.
To remove the magnetic eyeliner, gently detach the false eyelashes, then take a cotton ball soaked in eye make-up remover and pass it on to the eyelid in circular movements. The product will come off like a common make-up, along with any traces of eye shadow and mascara.
In any case, also remember to clean the magnetic eyelashes after each use to avoid any bacterial growths. You can use denatured alcohol or a basic pH soap for cleaning, letting the false eyelashes dry completely before placing them in their container, waiting to be used again for another original eye makeup.
Adapted and translated by The Cop Cart Staff
Sources: Donnad