There's nothing better than having a long set of healthy nails especially when you're concerned with how your hands look. However, growing nails isn't an easy business, in fact, it takes a lot of patience and discipline.
If you don't want to take a trip to the salon for fancy acrylics or don't want fake glue-on nails, here are some easy-to-follow and simple remedies which you can absolutely do at home with common household items to grow your nails longer and stronger!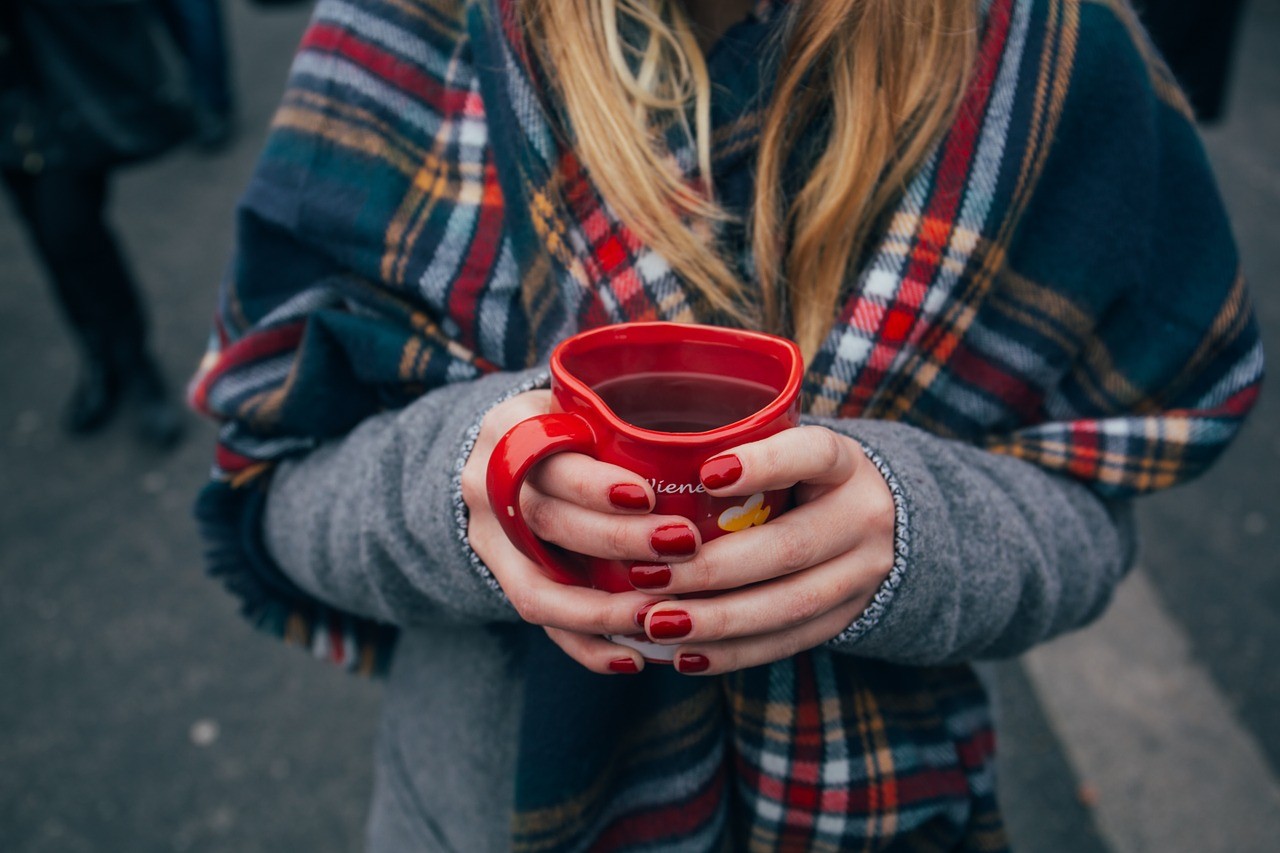 Garlic Oil
One of the easiest and most powerful remedies for making nails grow longer and stronger is garlic. Because garlic is rich in selenium, which happens to help promote nail growth, rubbing garlic on your fingernails can make your nails grow longer and healthier.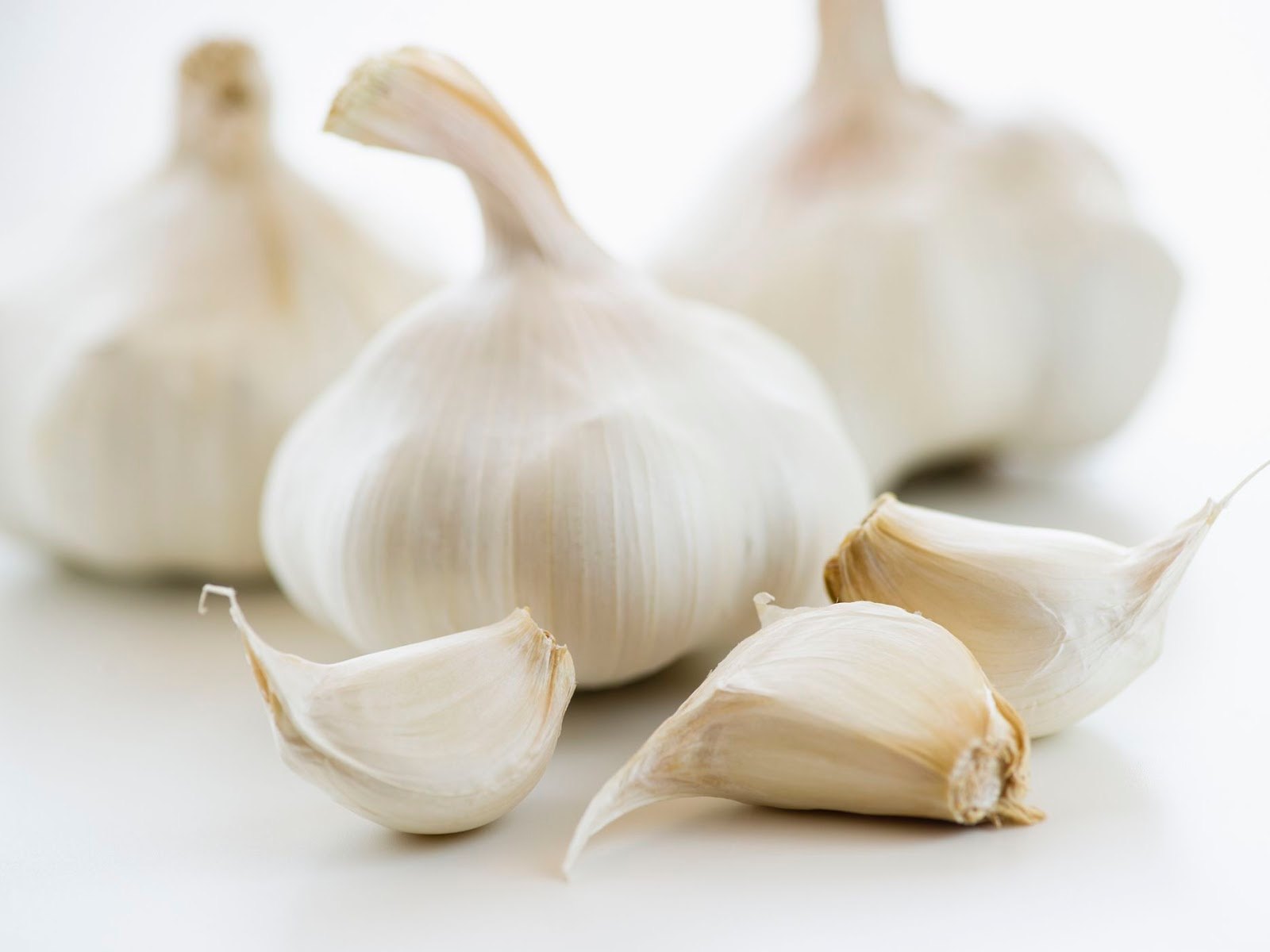 I've found this effective and saw the results after a week! However, if you find garlic to be too pungent and repulsive, you could make your own garlic oil and use it as a nail mask. You can try this once or twice a week and see for yourself.
Honey
Honey is another common household item that you can use to promote the growth of long, strong nails.I was surprised with this, too, but I found that a honey mixture on my nails can live up to the nail treatments at the spa!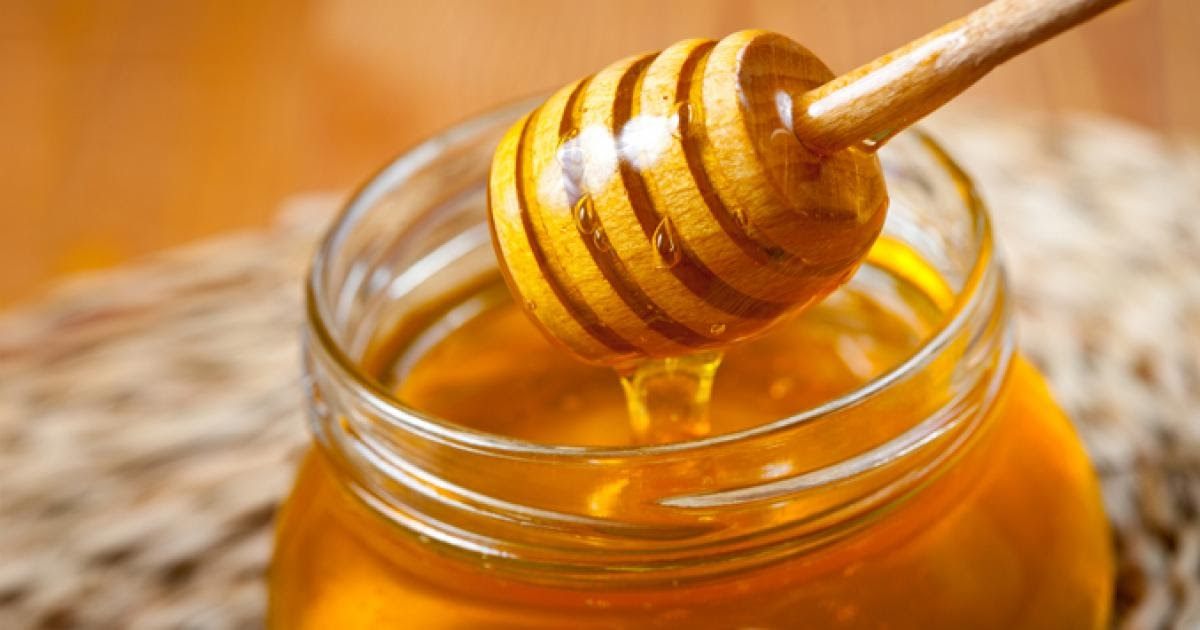 Honey is an ingredient that helps fight bacterial and fungal growth. It can also provide nourishment to your cuticles and nails, as well as keep them supple and smooth.
To make it even better, I tried mixing a couple of drops of lemon juice with two teaspoons of honey for the maximum effect. Massage it onto your nails and leave it on for 15-20 minutes. Then, rinse off thoroughly for those refreshed and clean-looking nails.
Orange Juice
Who would've thought that orange juice could also help in nail growth? Orange juice turns out to not just be a staple drink during breakfast, but also as a helpful home remedy for nails.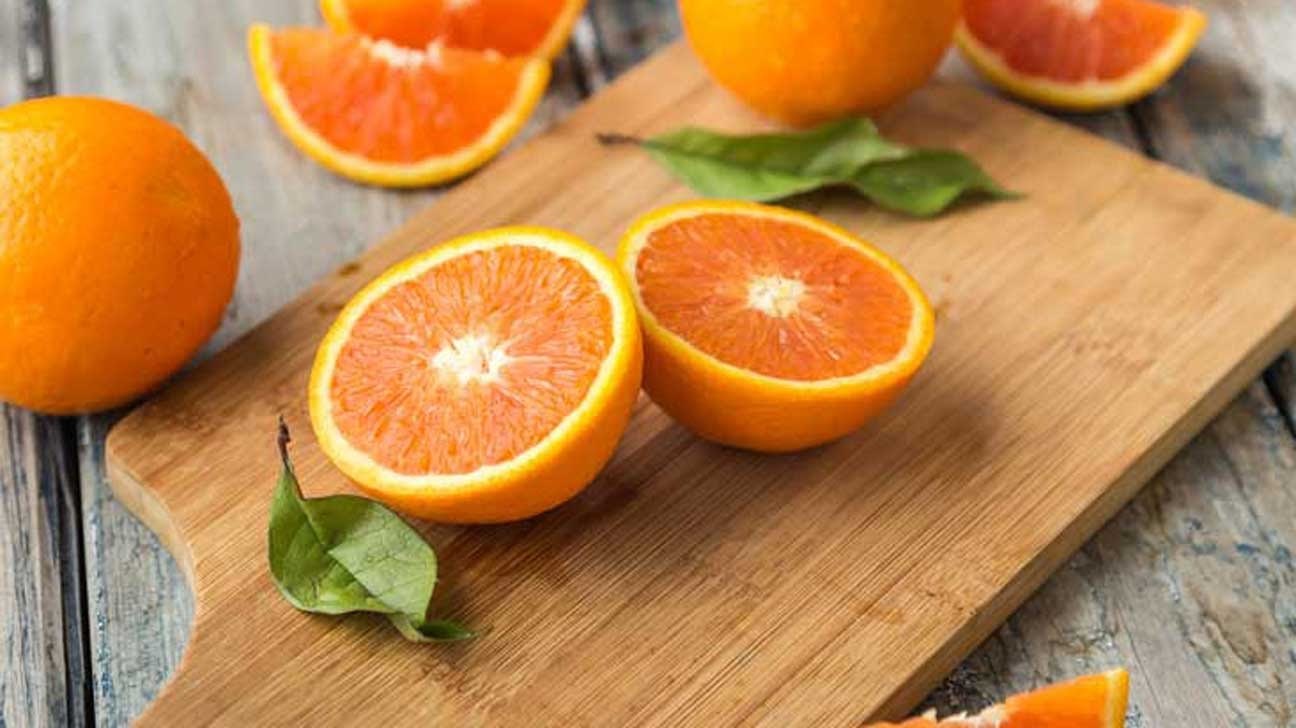 Orange juice contains vitamin C, which can help in the production of collagen that keeps your nails healthy and strong. This is a simple recipe anyone could follow– I start with squeezing fresh orange juice into a bowl and then soaking my nails in it for about 10 minutes.
As orange juice can be a bit acidic, remember to keep your nails moisturized. Do this once a week and get wowed with the results!
Olive Oil
Grab a bottle of olive oil and use it as a simple remedy for growing your nails! Rich in Vitamin E, olive oil improves blood circulation and helps facilitate nail growth. I've tried this recipe for the past couple of months and I could say that it works like a charm!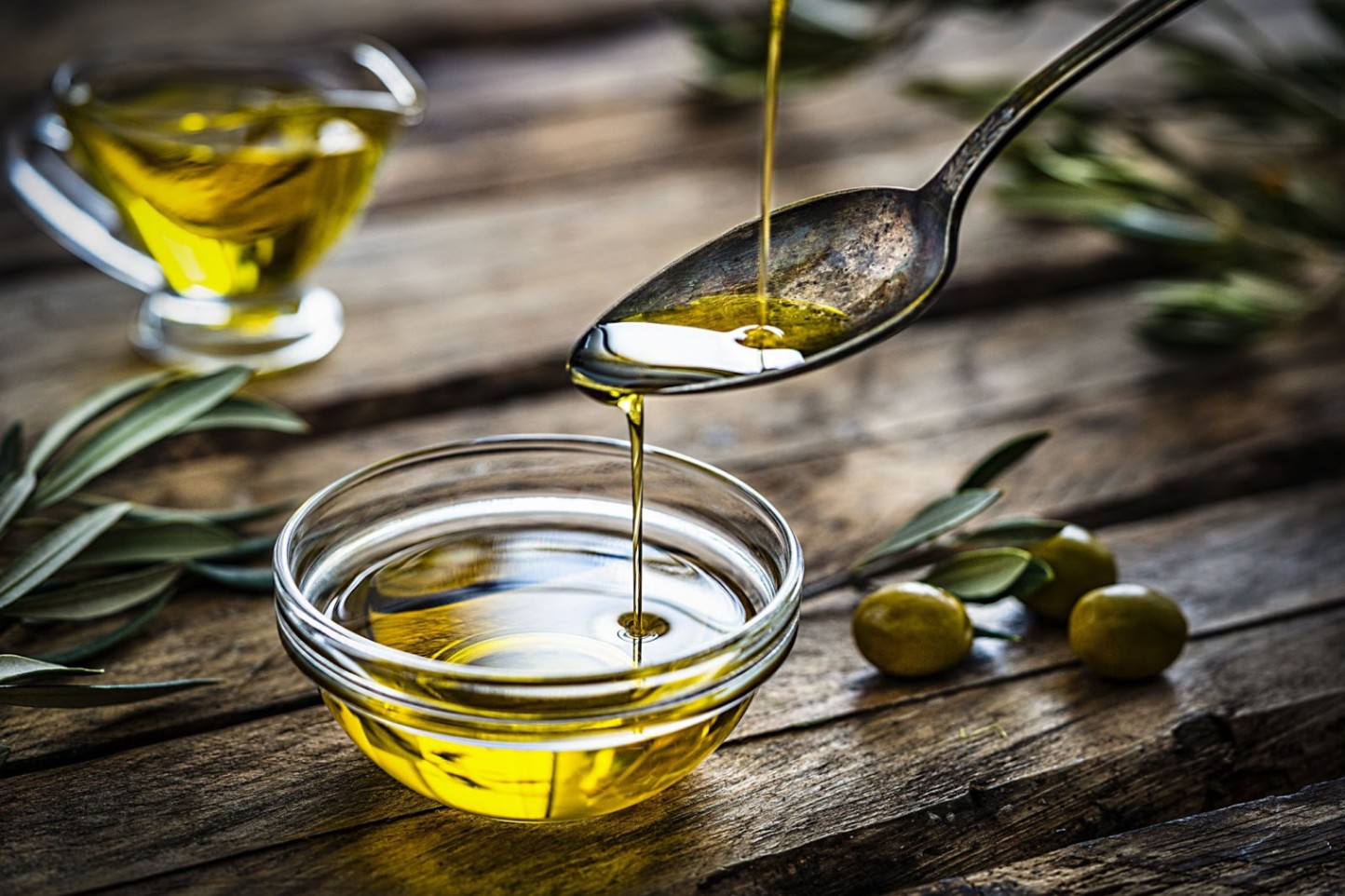 First, you have to heat up some olive oil and massage it onto your nails and cuticles for about five minutes. I found that wearing gloves will help because you have to let the oil sit overnight.
If you find this taxing, you can just soak your nails in warm olive oil for 15-20 minutes. You can do this once daily for optimal results and get those healthy, strong, and long nails.
Apple Cider Vinegar
I've heard that apple cider vinegar is beneficial for your face and hair, but I never knew it would be good for nails either. I've recently learned that because apple cider is acidic, it neutralizes the alkaline environment where fungi thrive.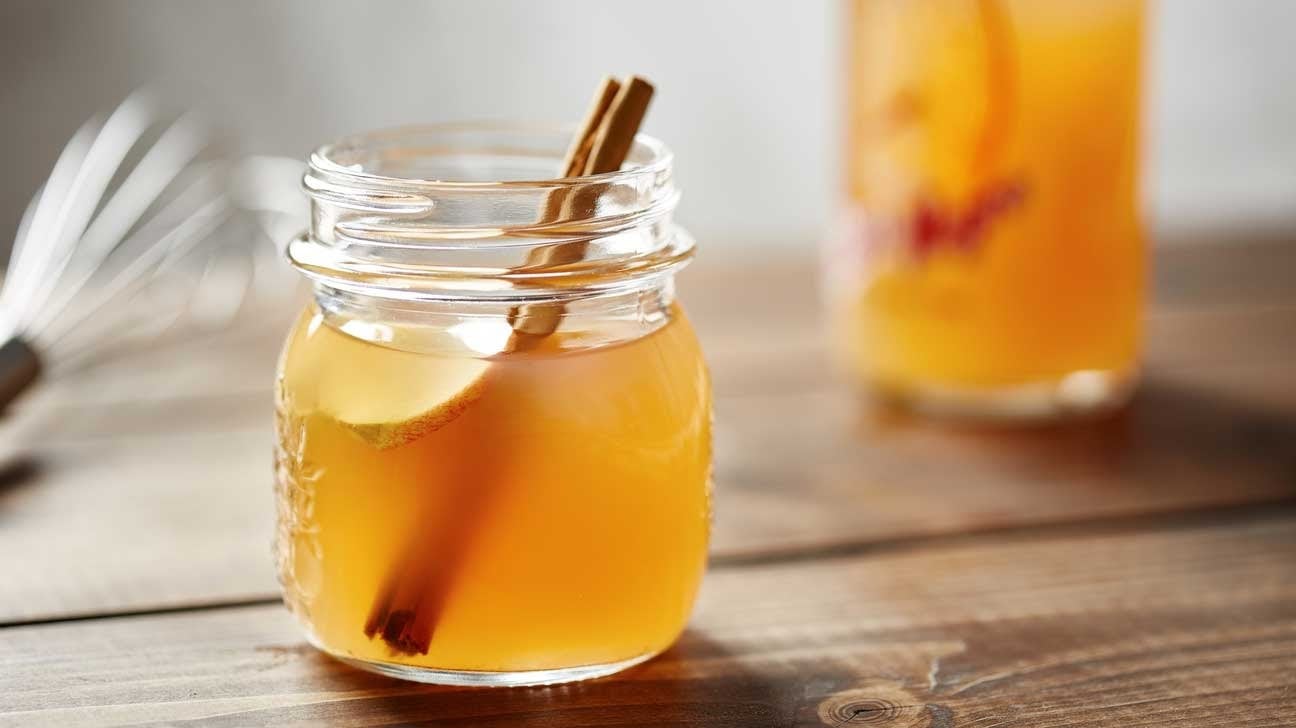 So how do we use apple cider for your nails? Fill a foot bath or a large bowl with equal parts apple cider and warm water. Give your feet at least 20 minutes in the water, then pat them dry with a clean towel.
Try to do this twice a week– think of it as your 20 minutes of relaxation or downtime. Anything less than 20 minutes won't give you your desired change. Remember, consistency is key!
Vaseline or Petroleum Jelly
If you're looking for a simpler remedy where you don't have to find or buy an additional ingredient, use this technique instead. Get a tub of Vaseline or petroleum jelly and rub it generously on your nails.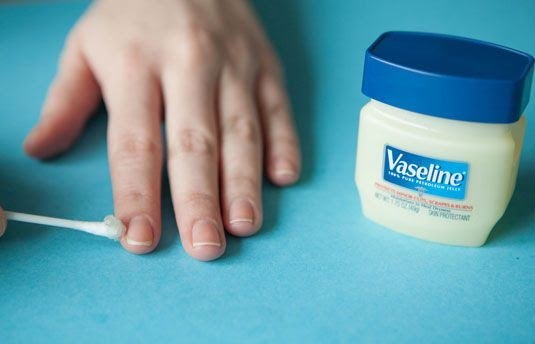 When I was trying to use this remedy to get my nails smoother and stronger, I used to do this every day, letting the jelly sit for 10 minutes on freshly-cleaned hands before washing it up.
The results were noticeable after just two weeks and my nails had really smoothened out. It also sped up the process of my nail regeneration and kept my nails healthy before having them done at the salon for a manicure.
Lemon Juice
One of the most well-liked and proven to be effective remedies for faster nail growth is lemon juice. Lemon juice is rich in vitamin C, which is great not just for your nails, but for your hair as well. Lemon juice still is my all-around and go-to natural home remedy ingredient.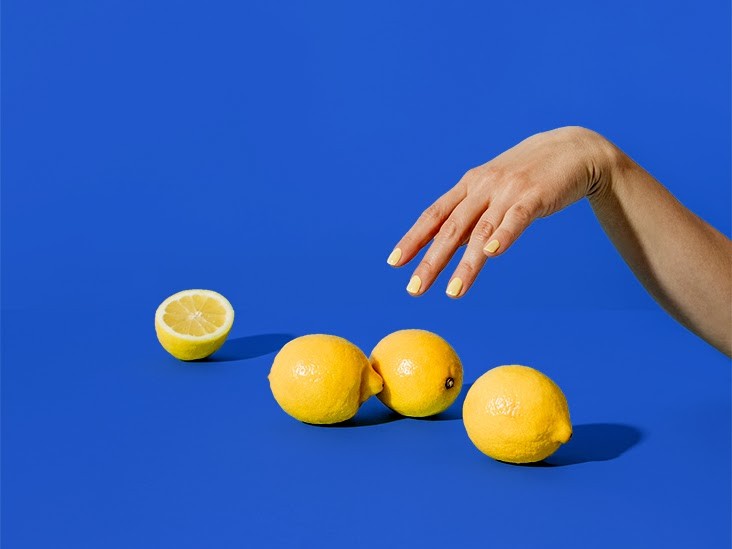 I also used lemon juice not just to have stronger and longer nails, but to have brighter and cleaner nails, too! Lemon juice has bleaching properties that can remove nail stains – this saved my nails after weeks of nail polish, fake nails, and gel treatment.
You can use a slice of lemon to rub on your nails for around 5 minutes and then rinse it with warm water afterward every day. For maximum benefit, you can add a few drops of lemon juice to 2 tablespoons of heated olive oil to create a nail mask. Massage this to your nails for 30 minutes or even overnight.
Horsetail
All right, this one may be a tad bit harder to find than most of the remedies listed here, but it's worth the shot as well. Ancient Roman and Greek herbalists recommend horsetail as an effective herb for nail growth.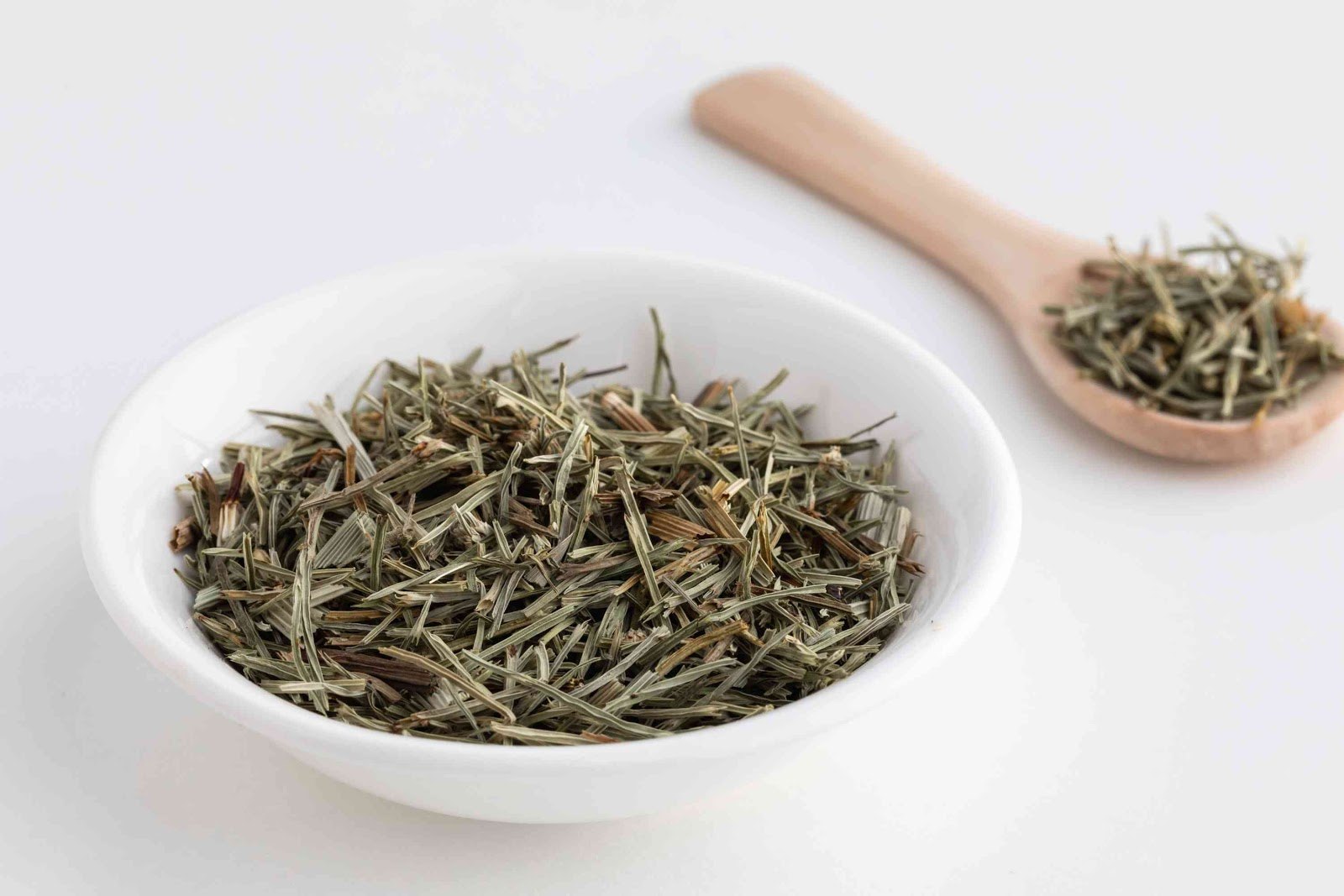 Rich in calcium and silica, horsetail contributes to the growth of long and strong nails. To use horsetail for your nails, add ¾ teaspoon of dried horsetail to two cups of boiling water. Cover it and let it steep for 10 to 15 minutes.
Strain the solution and let it cool to room temperature, then soak your nails in it for 20 minutes. To have the best effects, try to perform this at least four times per week.
Tomatoes
Tomatoes are rich with biotin that aids in nail growth and make nails thick and shiny, as well as the antioxidant vitamins A and C, which are crucial for healthy nails and skin. Plus, they're an ingredient that is common in the kitchen, so you won't have any trouble finding one.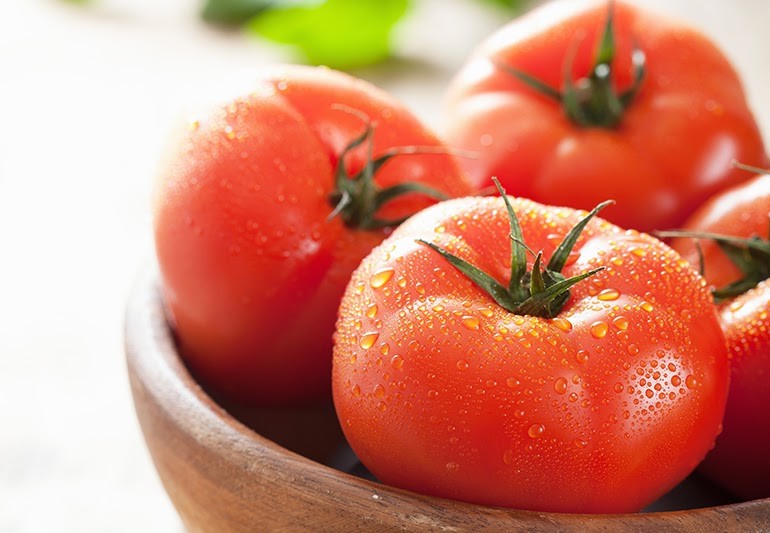 Mix half a cup of tomato juice and two tablespoons of olive oil in a bowl and soak your nails in this mixture for 10 minutes. You can make this an everyday routine until you get those long and shiny nails.
You can still continue doing this as a supplement for your nails even when they've reached your desired length.
Coconut Oil
To give your nails moisture and infuse them with the goodness of Vitamin E and antioxidants, using coconut oil will get the job done. Because coconut oil is permeable, its texture makes it easily absorbable which is great for nails.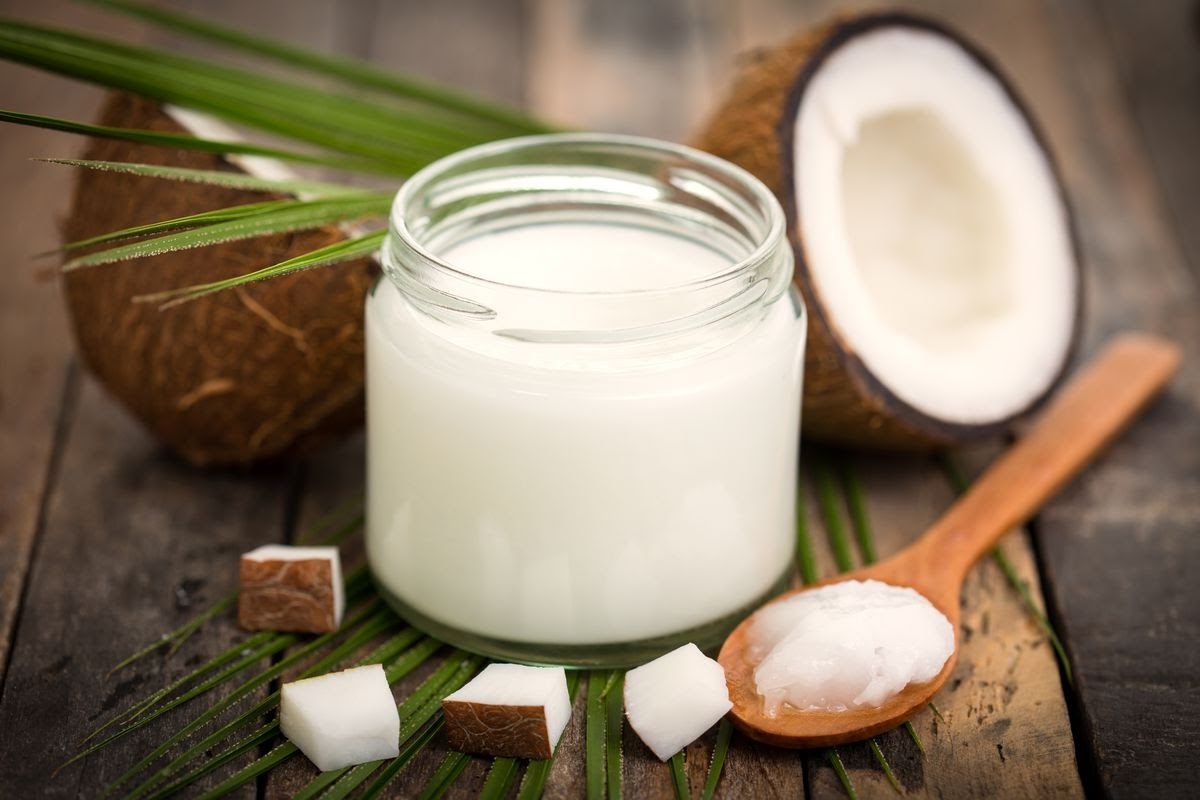 Coconut oil prevents fungal and bacterial infection because of its antioxidant agents. All you need to do is heat up some virgin coconut oil and massage it onto your nails and fingers. You can do this every night before going to bed.
You can also mix a quarter cup of coconut oil, honey, and 4 drops of rosemary essential oil for a nail mask. Soak your nails in it for 15 minutes once or twice a week to encourage strong nail growth!
Salt Bath
If you want to achieve a spa-like treatment, try a salt bath for your nails using common salt.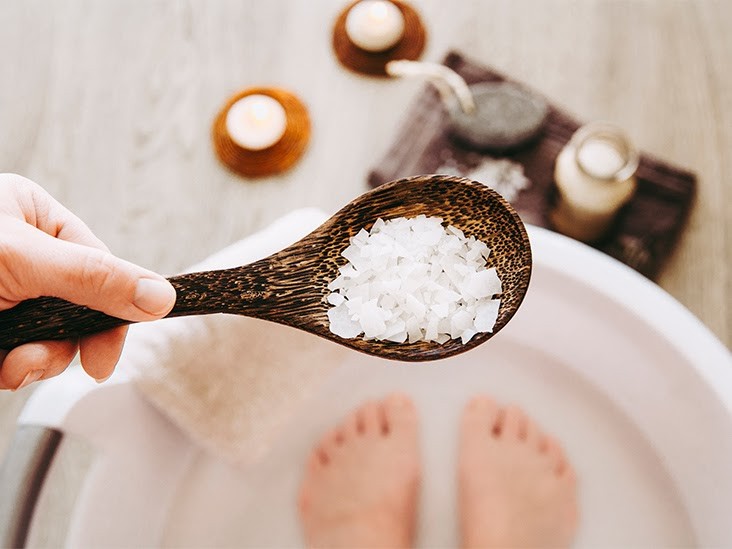 I've experienced that salt can be a great scrub and cleanser for my nails, so I skip nail spa day whenever I'm too busy and have a great homemade nail scrub instead.
In a bowl of warm water, add two tablespoons of olive oil and one tablespoon of salt. Soak your fingers for 15-20 minutes. I would recommend doing this three times a week to get the best results.
Egg Shells
Who says eggshells belong to the trash? The extra calcium in eggshells makes it a perfect ingredient for clear nail polish.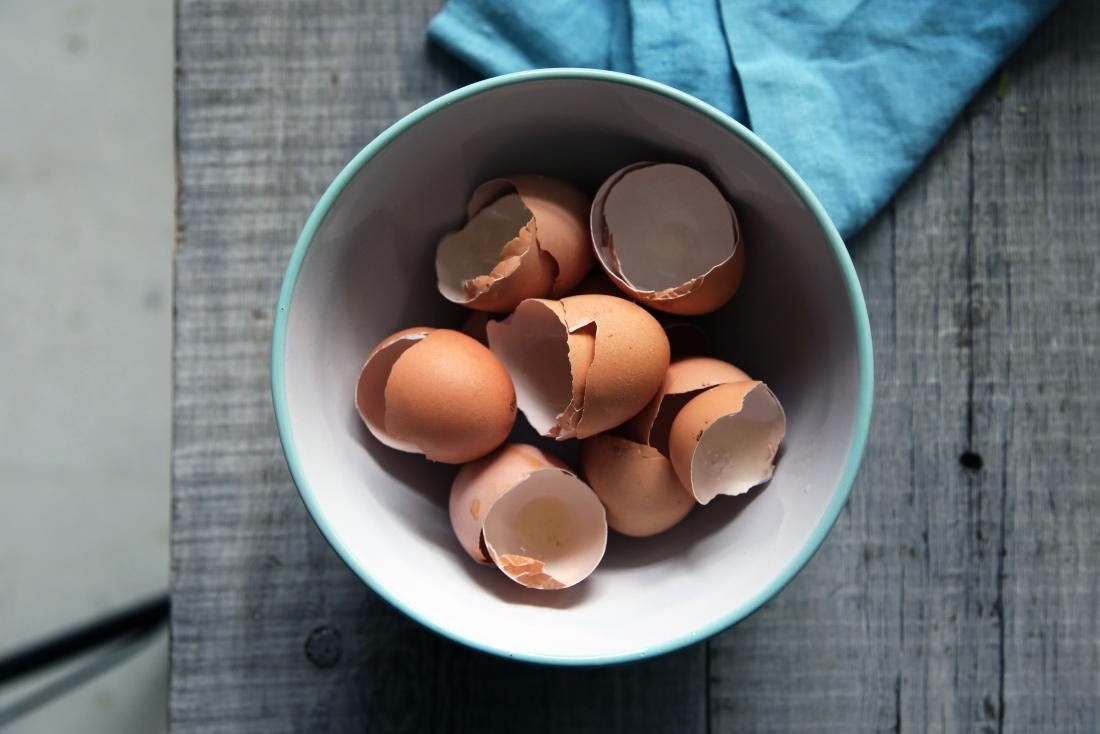 Take a couple of clan eggshells and grind them to make a fine powder. Mix the powder with clear nail polish, apply it to your nails, and voila!
You still can still have nail polish on while treating your nails with a natural remedy. You can do this overnight once a week – and the results will blow your mind.
Conclusion
Nothing really beats homemade remedies and recipes for nails if you don't have much time for a trip to the salon or nail spa. Whether you're giving your nails a break from too many chemicals, waiting for them to grow back, or just maintaining a healthy set of nails, you can never go wrong with these homemade remedies.
What are you waiting for? Grab your bowl and mix up these ingredients to create the perfect home remedy for growing strong, long, and healthy nails at the comfort of your own home.