The flannel sheets are the hottest thing, soft and comfortable that anyone can use for their bed in winter. This material is made of cotton or even wool, subject to particular processing that makes the surface in contact with the skin very soft and velvety, thus giving you a more pleasant sleep.
Most of the market sheets are made of cotton flannel, and although we are used to washing this fabric with rather aggressive washing cycles, it is good to know that flannel cannot be treated in the same way. The risk of a wrong wash is that the pleasant warm towel, which seems almost hairy, can easily be damaged.
If you want to wash the flannel sheets without causing damage to the surface, including the hateful dots, you will have to proceed with an effective but not aggressive cleaning, and this also includes choosing a washing cycle at low temperatures.
When in doubt, always check the fabric tab with the instructions for cleaning your bed linen printed on it. This way, you will avoid making mistakes, ruining the sheets, or not giving them the correct treatments.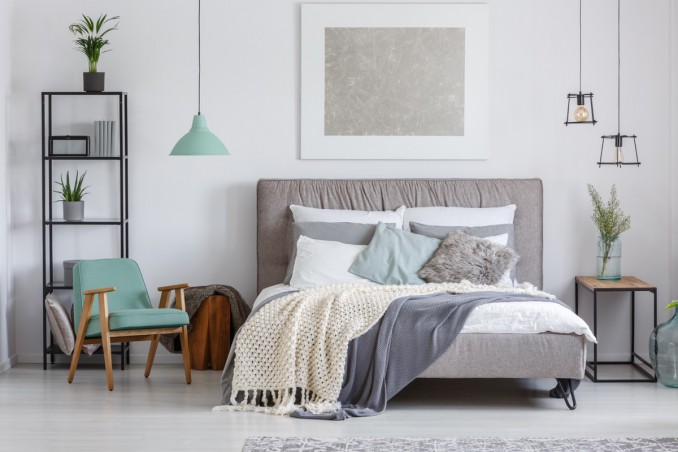 In general, flannel sheets can be washed with washing machine cycles for delicate garments, opting for temperatures that do not exceed 30-40 ° C and have a not excessively aggressive spin setting. Therefore, the classic 1000 or 1200 turns of classic cotton should be avoided to benefit from less invasive treatments.
If the flannel sheets are new and colored, do the first wash with a cup of distilled white vinegar, which will set the colors and give light degreasing to the fabrics (one-off, we use vinegar for cleaning deeper). This option is fine even if you plan to wash by hand, adding the right detergent to the hot water.
To give the sheets more softness, you can also add a little softener from time to time, helping keep the fabric looking new.
Adapted and translated by The Cop Cart Staff
Sources: Donnad