Have you ever thought about growing stevia at home? Despite your lack of green thumb, this is a plant that doesn't require special care. Just get some seeds or buy seedlings from a nursery.
Stevia is a sweetener from Paraguay and can be grown both on the terrace and in the garden. Here are some easy tricks.
How to grow stevia at home?
Start sowing in March, when temperatures start to be constant. Pour some fine, moist earth into a not very large pot. Spread the seeds out on the surface and then add a layer of soil on top of them. Put the pot close to a window in a room that receives plenty of sunlight. Moisten the soil with a nebulizer to avoid removing the seeds. A week after sowing, there should be germination, and after about ten days, the first leaves will appear.
As soon as the seedlings reach a certain height, divide them into larger pots and, when you see the third pair of leaves appear, it means that the plants will be mature enough. Limit yourself to watering them every day, being careful, however, that no stagnant water is created. The soil must always be moist; the soil's choice is fundamental: if it is clay, the leaves will be smaller and less sweet; if it is sandy, you will get larger and lovely leaves.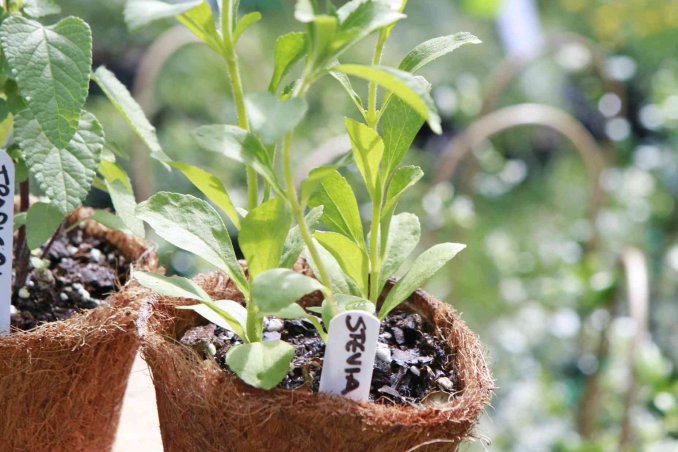 As autumn approaches, cover the plant's base with material to keep the roots warm and keep it sheltered. The stevia will wither anyway – in the winter; it goes to dormancy – with the mulching method, it will come back again in the spring.
Plants should be pruned before and after flowering. The first pruning – with a clean-cut and above the bud – must be done when the plant reaches 12 cm in height. This way, the stevia will tend to grow in width. The second pruning flaw from October onwards, after flowering and after you've collected all the seeds, that is, when the flowers begin to dry out.
As you can see, the method is not particularly difficult; to grow stevia at home, only small tricks are enough. What can you do with stevia? Since it's a natural sweetener, you can use it as an alternative to sugar and use its leaves to prepare a grappa.
Adapted and translated by The Cop Cart Staff
Sources: Donnad