The word "couscous" in Arabic means "food." In North Africa, it is a delicacy that cannot be missed in the kitchen. It is a food-based on ground wheat semolina, effortless to cook.
At first glance, it is tiny. It measures only one millimeter in diameter and is characterized by being quick to cook. It takes just 3 minutes for your couscous plate to be ready to serve!
Also, it is very versatile and adapts to any combination of ingredients that you have at your fingertips. We invite you to know all the benefits it has to bring you and to know all the secrets for its cooking.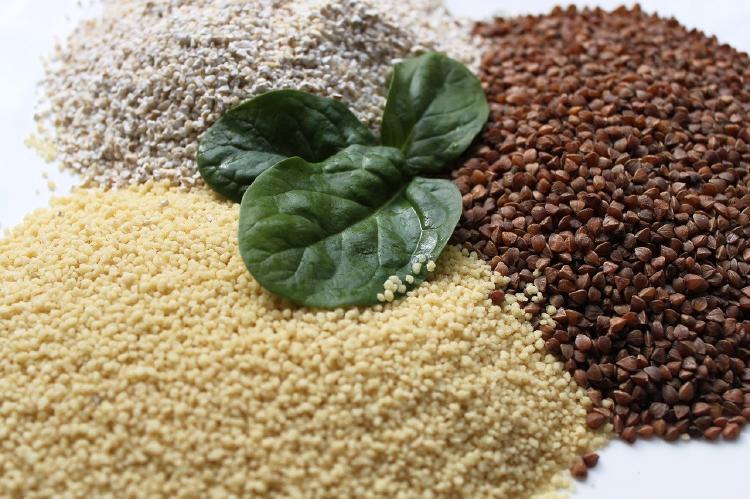 Why is it a Super Food?
Cereal with a high protein content: 13% of its composition is protein, essential to keep our body tissues in shape.
High in fibers: it contains almost 10% of the daily intake. Therefore, it is an ally of the digestive system and prevents constipation.
It will help you lose weight: it is a low-calorie food. It has fewer calories than rice or quinoa. A cup of couscous contains only 200 calories, less than 10% of the recommended daily intake.
Strengthens the cardiovascular system: because it contains selenium that reduces dangerous cholesterol for the walls of the veins and the functioning of the arteries.
It is super energetic: ideal for athletes. For its contribution to starch and carbohydrates.
Antioxidant action: combats aging and deterioration of the cells of the body for its contribution to vitamin E.
Tips on How to Cook Couscous
You have to use a single infallible rule: the same measure should be used for couscous as for water, for example, a cup. Another option is to hydrate it with a homemade broth.
As a first step, you should heat the water or broth with salt to taste until it boils. Then you add the couscous and wait 3 minutes, stirring very gently. Turn off the heat and add a little butter to taste. You let it rest for five minutes so that the grains "loosen" and give it creaminess. And voila, you have everything to start eating.
Recipes to Combine an Exquisite Couscous
Sauteed with vegetables: you can enjoy it with a mixture of your favorite vegetables such as red or green pepper, onion, carrot, cherry tomatoes, sweet potato cubes, and potatoes. Chop all the ingredients well and then mix them with the previously made couscous. Season to taste!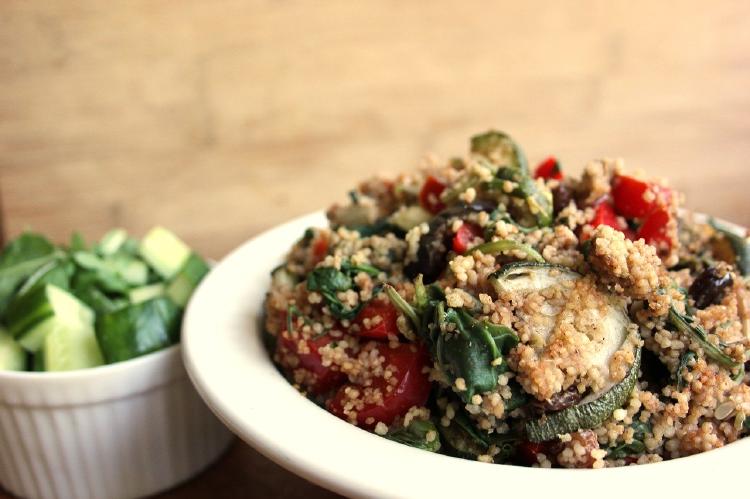 Stuffed peppers with yogurt sauce: it is an original form of presentation if you have guests in your house. You will need two peppers, one tomato, a teaspoon of honey, a handful of parsley, and a clove of garlic—also half a lemon and a natural yogurt of the flavor you prefer.
Turn the oven to 180º and cut the peppers in half. Besides, mix boiling water (200 ml), honey, and a splash of lemon, to all that, add the already cooked couscous.
Add the chopped tomato and parsley as well. Fill the peppers and put them in the oven until they are cooked. Finally, accompany with the yogurt sauce, minced garlic, and lemon zest.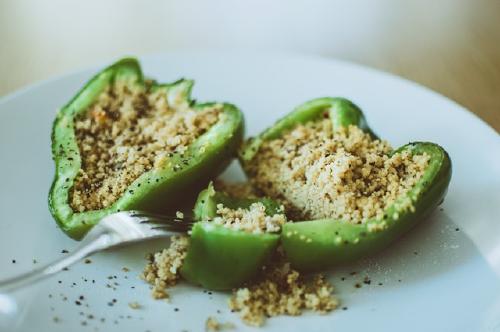 In salads: try it with the combinations that you like the most. A very cool option is to include avocado, tomatoes, roasted sunflower seeds, spinach leaves, and a handful of dried fruit. Join everything with your already prepared couscous. A delight!
Adapted and translated by The Cop Cart Staff
Sources: Bioguia