Do you have a unique Instagram feed? If you do, the number of likes on the photos on your Instagram account is an indication that your posts are interesting or remarkable. Some users get their sense of fulfillment from the number of likes a photo they post garners.
After several years on the app, I discovered some secrets and tricks to improve my posts' likes on Instagram. Learn more below about some tips and techniques to boost likes on your Instagram posts.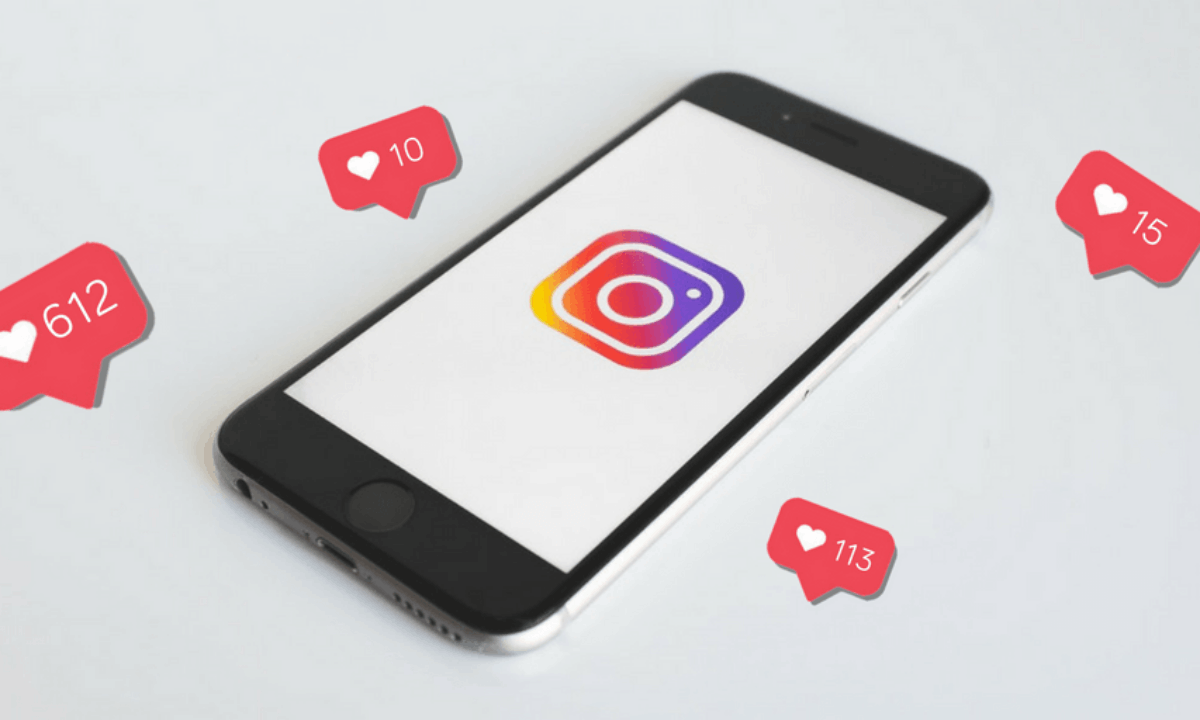 Schedule Your Post During Peak Hours
I learned this trick in my previous marketing class. The chances of your photo appearing on people's feed rise when you post it during their active hours. Remember, the more it appears on your followers' feed, the more chances you get their double taps for a heart.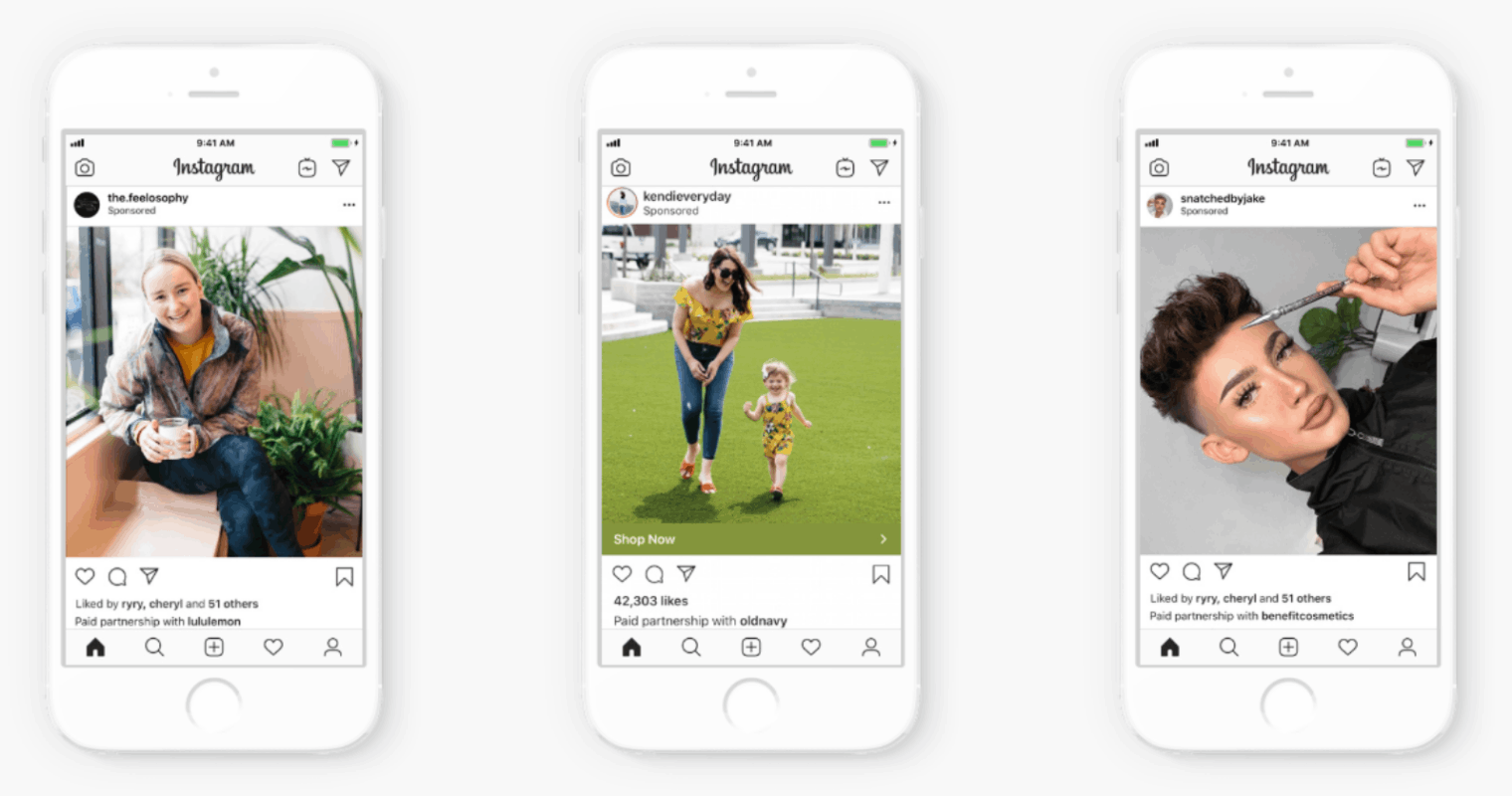 We all know that Instagram does not show posts chronologically on one's feed but with an algorithm of 'recency.' This means that the app shows what they deem fresh and recent content for the user to engage. This is why it's a great thing to know when your followers are online and using the app.
There are studies already that have identified the peak hours of usage of Instagram users. They mentioned that people check the app during dull hours, such as around noon, the time before dinner, and before going to sleep.
A Great Photo Does it All
Instagram, primarily, features photo-based content. The app heavily relies on the image you will be posting, and it will also significantly determine whether your post is a hit or a flop. You should not have a 'good' photo but a 'great' one in the app.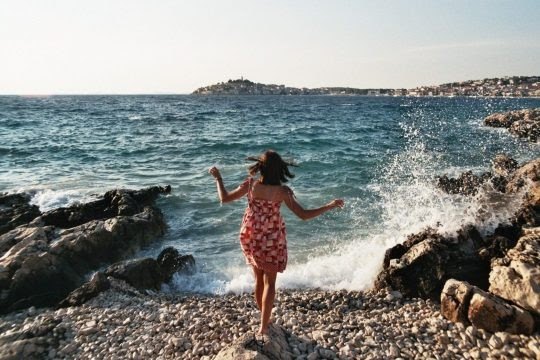 Remember, the first thing that your followers will see on your post is the photo, so make sure to leave an excellent first impression. Also, you won't be needing an exciting caption to secure that like from your followers if you already have that fascinating image. Make sure to take advantage of the advancement of technology in phone cameras.
Nowadays, phone cameras can capture even the smallest detail of your subject. You don't need to be an expert in photography because phones are easy to use. Just the basics of photography will get you through!
Be a Compelling Story-Teller on the Caption
Sometimes photos are not enough to get likes from your followers. Our second weapon is the second thing that they see on our post – the caption. You can maximize the 2200 characters for the caption, but I would suggest otherwise.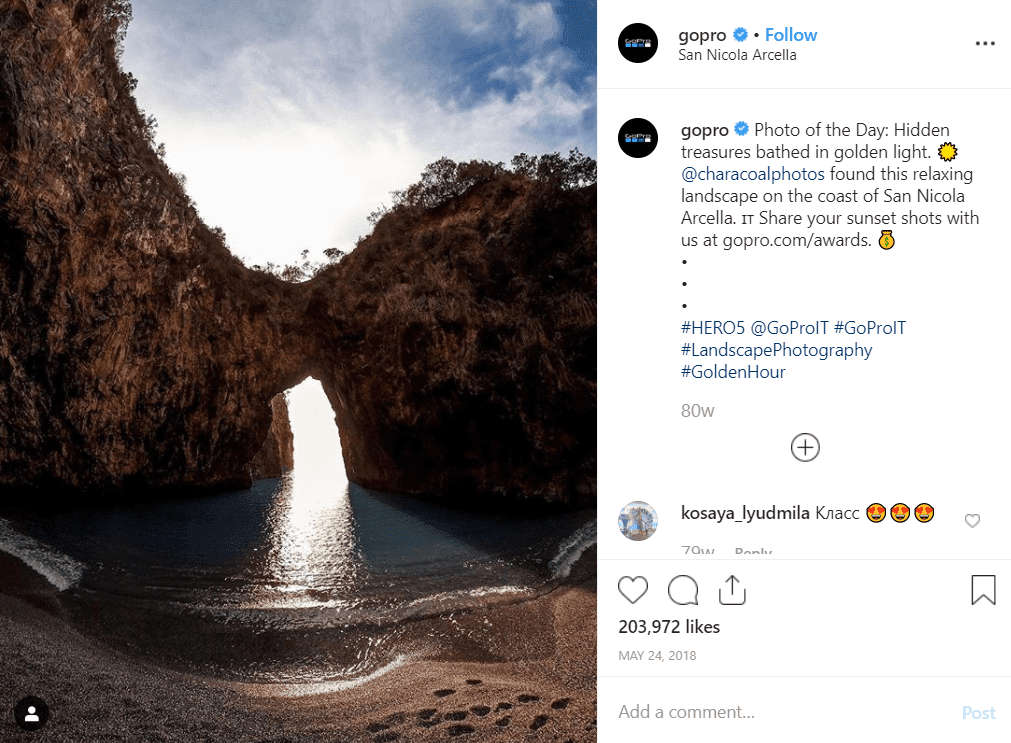 Take into account the fact that your audience likely has a short attention span, so write something short but crisp. I believe that captions should be written to tell stories beyond what is seen in the photos. It should be written to complete the narrative of the post and images.
One of the 'No's in writing the caption is repeating what is already shown on the photo. For example, you posted a photo of yourself at the beach, so don't write something that says you are at the beach. Thus, let the image speak for itself, but provide an interesting anecdote or realizations while at the beach.
Use the Hashtags Properly
One of the interesting features of Instagram (IG) is the use of hashtags. If you can maximize this usage, for sure, you will get those likes in no time. For starters, hashtags on IG serve as a tag for your photo, which you will be setting, and all users can view that photo when they explore the said hashtag.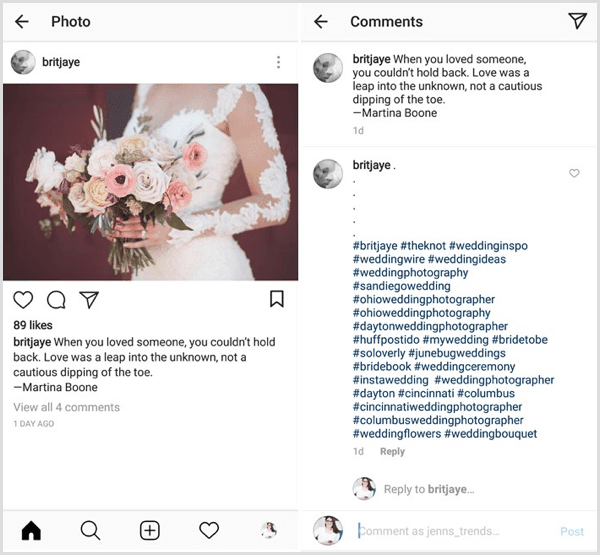 The general use of a hashtag is for the post's searchability, so it is not meant to be the entire caption. I think it will be best if you separate the hashtags from the caption. It is not visually pleasing for your followers to see so many hashtags after the caption.
You may put it as the first comment of the post, which will still serve its function. I would suggest thinking of a unique hashtag for your branding and image. Lastly, do not use too broad or too cliche hashtags.
Tag Brands if Necessary
There was a time when #OOTD took Instagram by storm. This hashtag was used for photos to showcase the "Outfit of the Day" of people. You can still see some OOTD posts here and there, but you can get more attention and likes with a different kind of post.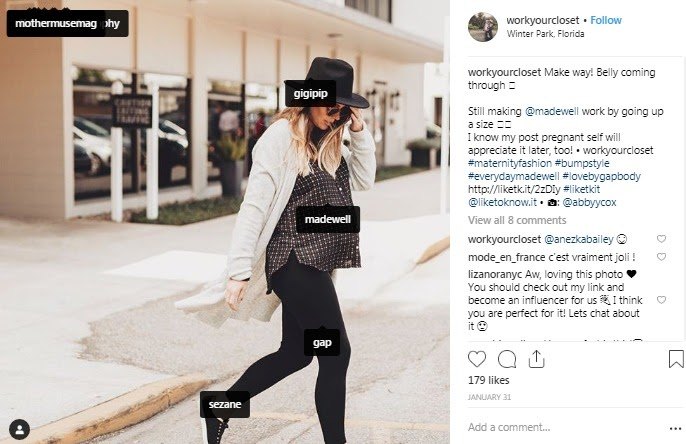 How can you get those likes? Tag the brands you are wearing for that day. It will help catch your followers' attention, especially if you have the same clothing brands and style preferences.
But, more importantly, you can get a chance to be reposted by these brands. Though based on my experience, only small and local brands do this. Still, you can get additional likes from the reach and followers of those shops and brands.
Geotag Your Location
Aside from hashtags, this geotagging feature allows your posts to be searchable when someone is exploring the tagged location. Make sure that your physical coordinates are accurate to be searchable, and tag the correct location.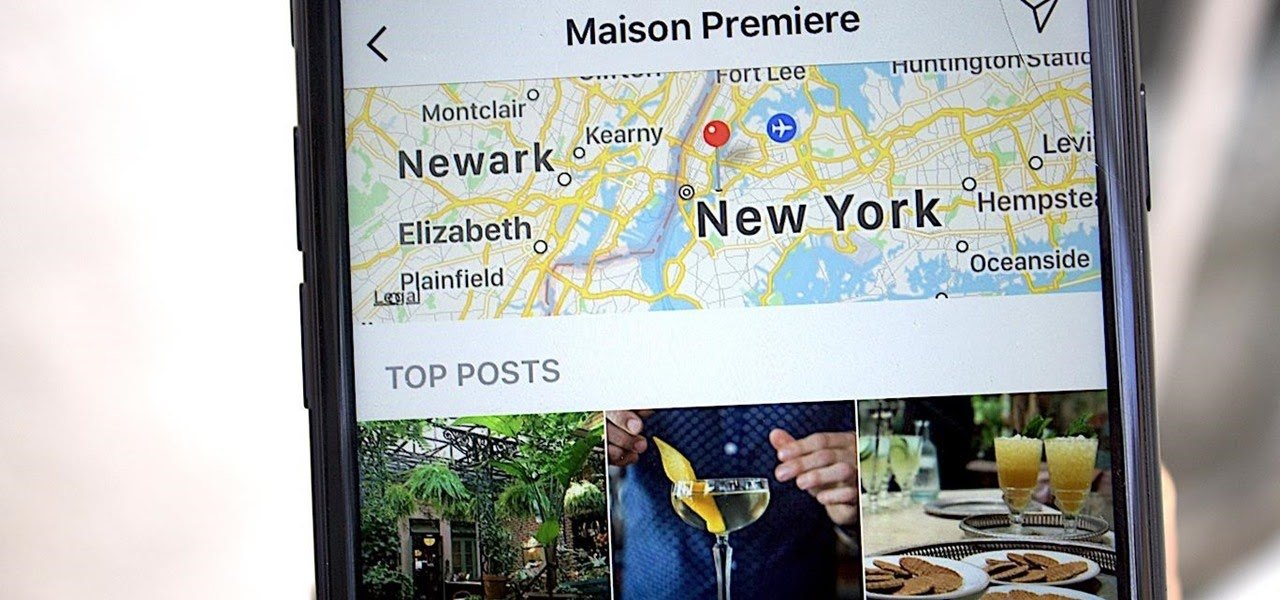 But, how does this geotag work? If someone is navigating through a specific place on IG, they can see those photos geotagged there. For example, you took a snap of a famous local restaurant, your post will be shown when users explore the location of that local resto.
In that case, you can get more likes from others even though they are not your followers. Just a tip, make sure to take the best snap of the location to make your post attractive and interesting for others.
Cross Sharing Works
It is not new for people to handle several social media accounts across different platforms. Why not take advantage of this to get more likes on your IG post?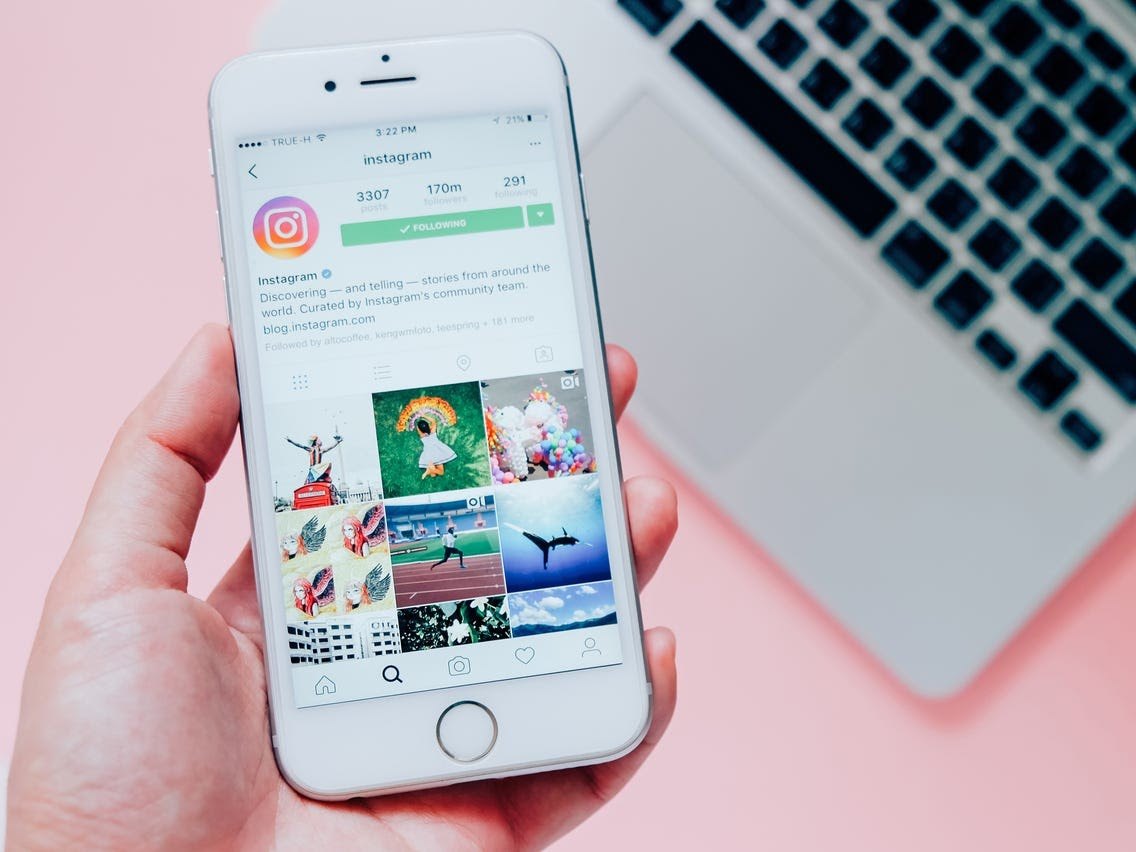 Once you post something on Instagram, it will automatically ask if you want to share the post across your other social media accounts. The app is helping us to get those heart reactions from our followers.
This feature works best for me because I noticed that some of my followers are not active on the IG app but other social media platforms. Since I posted the link on my other social media accounts, they can still get updated on my posts. If they are interested, they can click the link and be directly linked to my original post on IG – instant indeed!
Interact with Others
As mentioned above, Instagram uses a recency algorithm, which shows what the app thinks about what relevant content we need to see. Aside from knowing the time when your followers are active, it is also advisable to get close with them virtually on the app.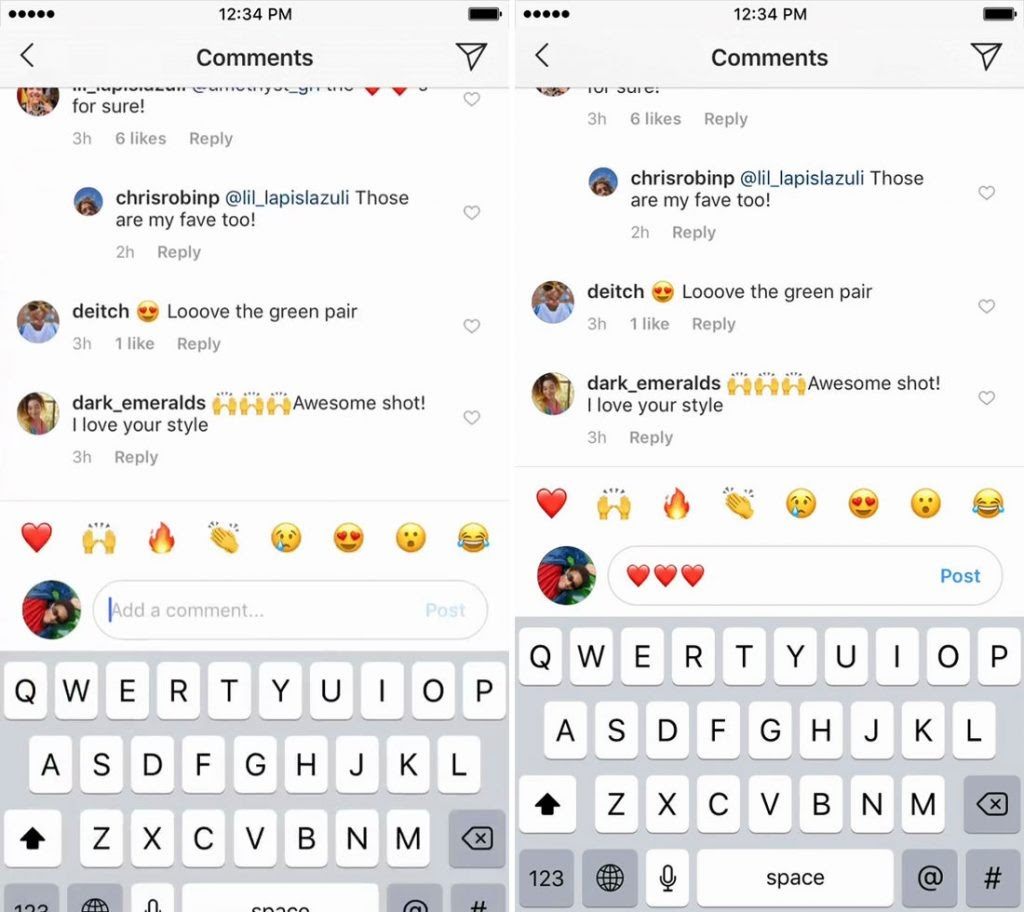 Why do we need to get close to them? It is simple: Instagram shows the contents of your close accounts or users more often. If the app deems that you are close with this follower, once you posted a photo, it will automatically show on that follower's feed.
This is what I observed with the app: the more I interact with this user, the more his/her posts are visible on my feed every time I check. Instagram measures closeness on the frequency of interaction between users. If you want to be more visible, leave a comment and react with their posts, as they will do in return, hopefully!
Know Your Followers
Are you familiar with market research? If so, you'll have an easier time grasping why we need to get to know our followers on Instagram.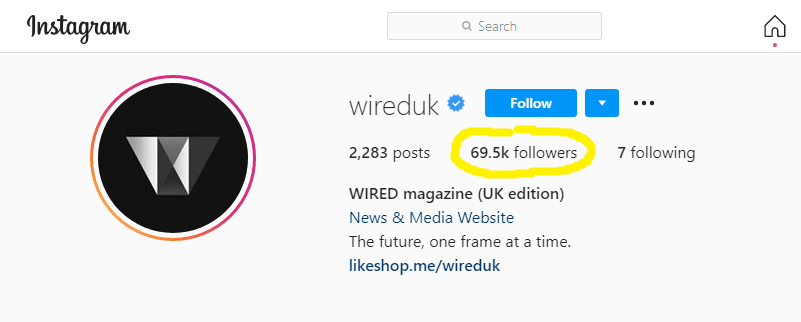 To get that like from our followers, we need to pique their interest. But, first, we need to know what their interests are. A little trial and error will do you no harm, just try to find out some things that you would want to see in a post to like it.
I initially experimented to find out the result of what works best for the posts. I tried putting highly aesthetic photos, poetic captions, and others. I found out that it is not the post per se but the post's content – the more personal and relatable posts are the most effective in gathering more likes.
Keep Up with the Trend
In the social media arena, trends are fleeting. It means that something will become a huge hit and widely popular in just a snap of a finger and will also disappear in no time.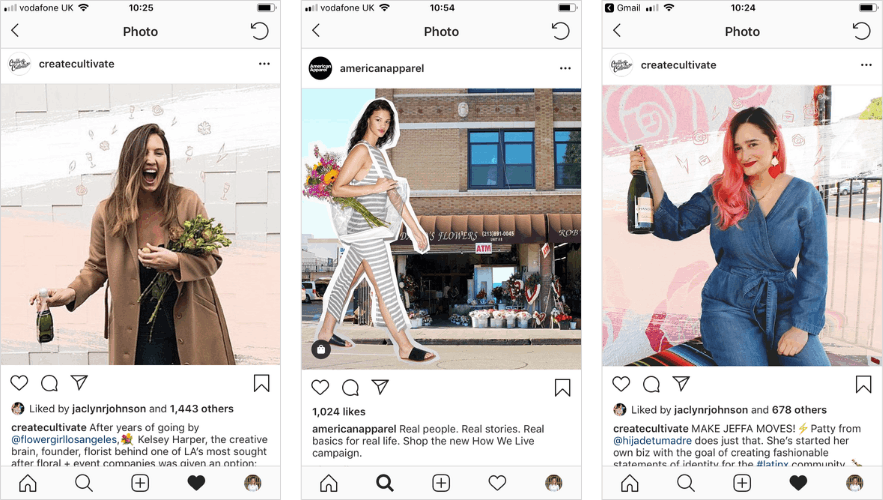 If you want to attract more followers, it will be better to keep updated with these trends as people will find them timely and exciting. Recently, I have tried the famous Instagram challenges, and it worked. There are a lot more engagement and likes.
What you should remember when you do these trends is that you must not lose sight of your branding and image. It is still important to add up your personal flair to the challenge so your followers can associate your trendy posts with your branding.
Conclusion
I know we all strive to get those hearts from our followers. When you next update your Instagram feed, make sure to try out some of the things I listed above and check out what works for your best.