Emailing is one of the most widely utilized methods of communication throughout the world. From work to personal matters, I find that emails pervade just about every aspect of our lives. Because of this, finding a reliable provider that takes our email security to heart is only essential.
This is where ProtonMail comes in. With privacy and security paramount to just about everything we do these days, it is only fitting that we turn to an email provider that takes our concerns to heart, what with numerous data breaches, phishing attacks, and other cybersecurity incidents happening left and right.
If you want to explore what ProtonMail has to offer and what it can do for email security, you have come to the right place. In this article, I will tackle how this can protect our email security and why this mobile app is a worthy contender against popular emailing platforms.
What Is ProtonMail? Get To Know The App
Features Of The ProtonMail App
Downloading The App
Learn How To Get Email Security With ProtonMail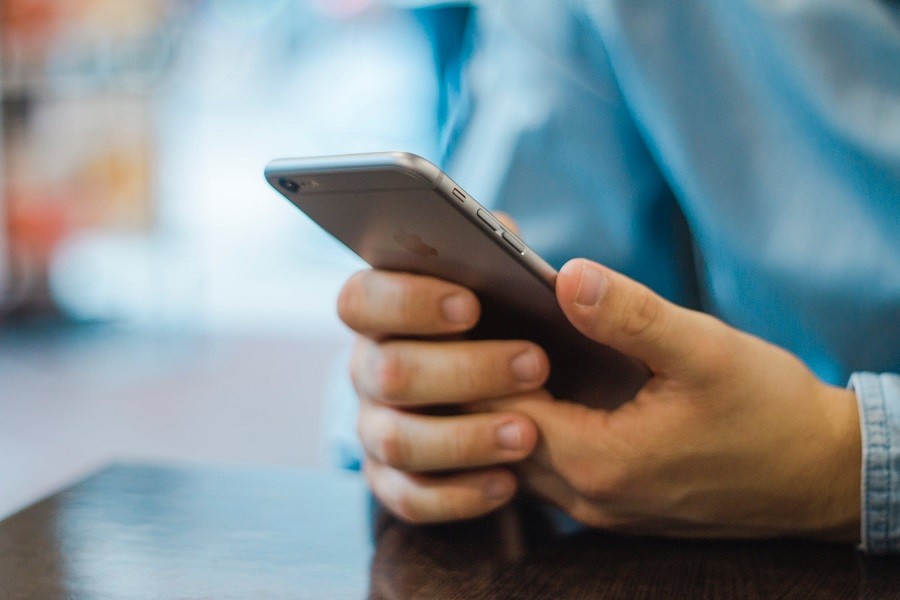 What Is ProtonMail? Get To Know The App
ProtonMail is a secured email provider that also provides its services to users via a mobile app. It is considered a security-encrypted webmail service that protects messages and other confidential information using zero-access encryption.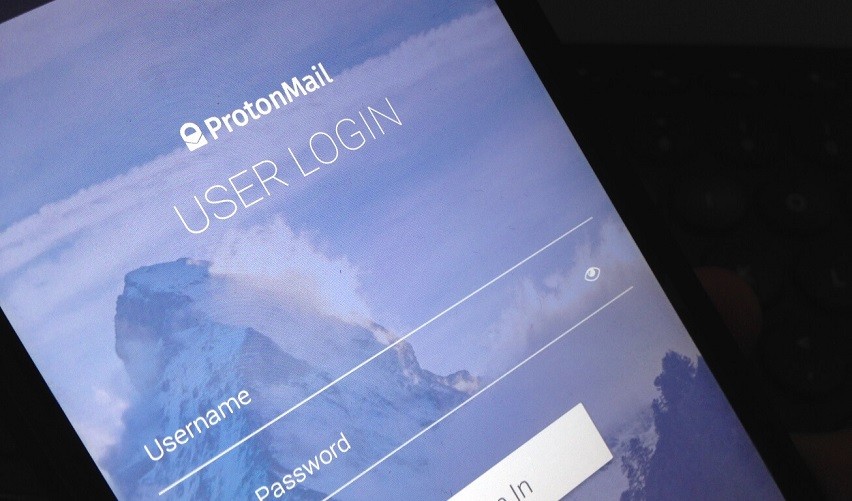 The app is protected by the strictest and highest Swiss privacy laws as it is incorporated in Switzerland.
With its servers safely located in the country, we can expect only the best for data security and neutrality, especially when the service has been developed both by CERN and MIT scientists and researchers.
True to its claims, this webmail service offers a host of security features together with increased privacy for its users, something which I think comes highly useful in these times when our data security and privacy are always threatened in exchange for integrated services and free storage.
How The App Works
In essence, ProtonMail leverages end-to-end encryption technology via an open-source code. I know this might come off as technical mumbo jumbo, so, in simpler terms, the service works by encrypting emails and messages before sending them.
What this means is that in sending our emails, the messages inside are protected. This entails that even ProtonMail cannot provide our messages to government entities in the event these are required.
At the same time, this ensures that messages are kept away from prying eyes, especially those intending to access private messages.
Features Of The ProtonMail App
I have to mention that the star of the show is the strong end-to-end, zero-access encryption approach of ProtonMail. After all, this method safeguards emails and data being sent and the contact details of users.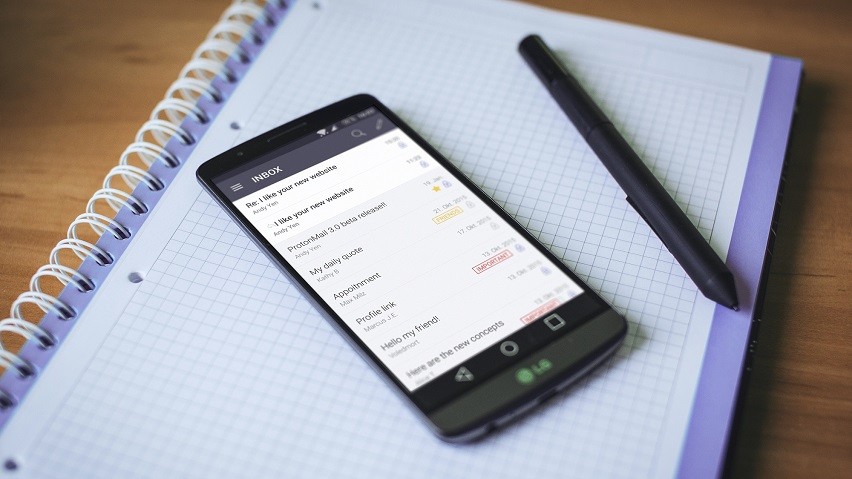 However, apart from the encryption features, it appears that ProtonMail takes safety and email security to the next level by giving users two-factor authentication. Although optional, this prevents outsiders from gaining access to our passwords and from getting into our email. The catch with this, though, is that it requires the use of an authenticator app to work with the ProtonMail app itself.
Another notable feature that the webmail provider gives us is that it absolutely does not store, track, or monitor emails and data sent to other users, even non-ProtonMail email address holders. This includes IP addresses, meaning receivers and outsiders alike will have no means to track or tie us to specific accounts. I have to note that ProtonMail comes with a sleek and modern interface.
With this user-friendly interface, sending emails and staying on top of email folders, labels, and screening spam messages will all be a breeze. It bears a sleek interface with a modern inbox design, making customizability within reach in just a few taps.
What Sets The App Apart From The Rest
Customizability reigns supreme when it comes to ProtonMail. As users, we can tinker with and personalize various aspects of the email service, including custom spam filters, labels, and swipe gestures to easily handle the app and all incoming and outgoing messages.
In addition, we can set timers for messages and make them self-destruct after sending these out. This means that these emails will leave no trace at all. Moreover, users can enhance the protection of their online identity either by allowing us to add different email addresses, adding our domain, and the like.
Anonymity remains at the center of this webmail provider. It gives us the freedom to be completely anonymous when sending emails when we want them. Through this feature, ProtonMail ensures it does not require us to input any personal data whatsoever, giving us the peace of mind we deserve.
Downloading The App
The ProtonMail app is available for download on the App Store for iOS users and the Google Play Store for Android users. You may use and download it for free simply by searching for the name of the program on the respective app stores and tapping on 'install' to proceed.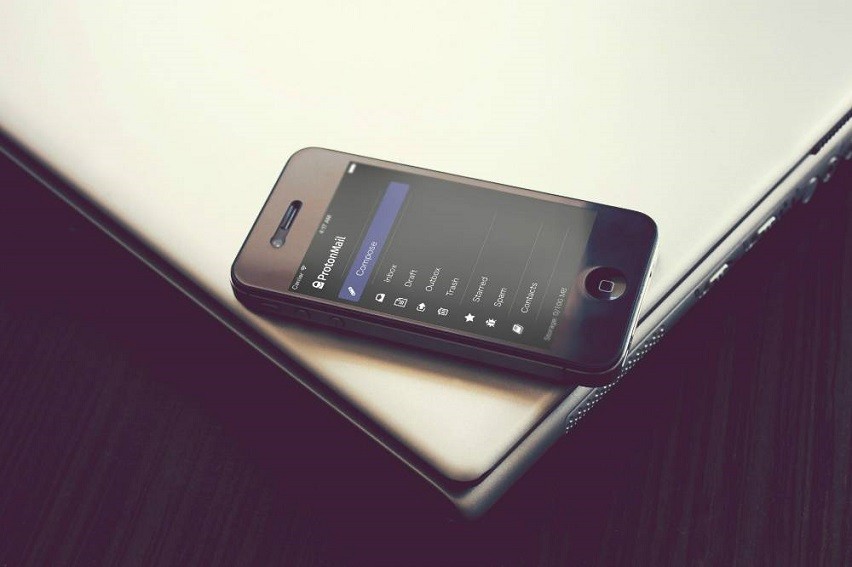 The service provided by ProtonMail can already be used for free. While this is all well and good, I find that it can be quite limiting in terms of storage space, with only 500 megabytes of storage available to use.
Because of this, exploring the paid accounts offered by this webmail service might be of use, especially to individuals who rely heavily on emails for their communications needs. Apart from having 500 megabytes worth of storage, the Free plan already comes with 20 labels that we can easily customize.
As users, we can also send around 50 emails or messages per hour and up to 150 emails or messages for the whole day. A caveat that users may have on the Free plan is that although you can receive emails from the short email domain names, we do not have the luxury to send messages.
Signing Up For Paid Accounts
Although the service and signing up for an account is free, individuals who want to upgrade and get a more premium subscription plan can do so for a minimum fee of just $5 per month or a total of $48 for a whole year under ProtonMail Plus.
One of the advantages of upgrading to the ProtonMail Plus account is that we enjoy massive storage space of 5 gigabytes, a huge leap from the 500 megabytes available on the free app. Moreover, users on this plan can already use a custom domain on their emails if they prefer and 200 labels and folders.
This also comes with 300 messages per hour and 1,000 messages for the day. Up to five additional addresses can also be used on this account.
ProtonMail Professional And Visionary
Another one of the ProtonMail accounts includes the Professional plan designed for organizations of all shapes and sizes.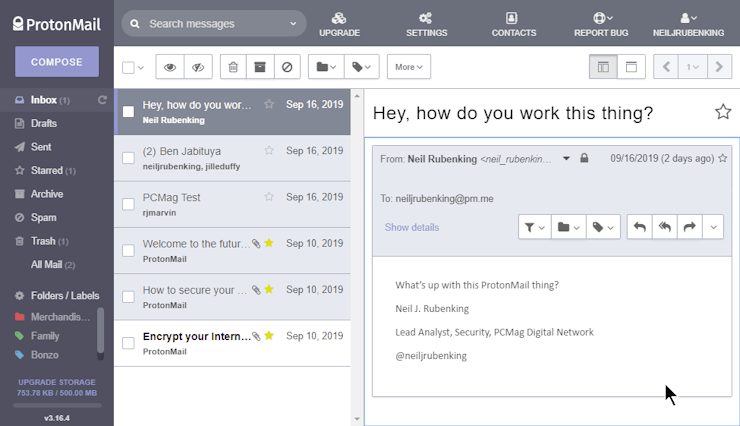 With a price of $8 per month per user or $75 yearly for one user, this plan has an unlimited sending limit, labels, and folders. It also supports 5 gigabytes worth of storage.
Visionary Subscription
Lastly, ProtonMail also comes with a Visionary offering priced at $30 per month or $288 per year, with 20 gigabytes of storage, unlimited sending limit, as well as unlimited folders and labels.
Learn How To Get Email Security With ProtonMail
After downloading the ProtonMail app, the first thing that we should do is sign up and select a username and login password. The only difference I noticed from other webmail platforms is that ProtonMail requires users to elect a decryption password.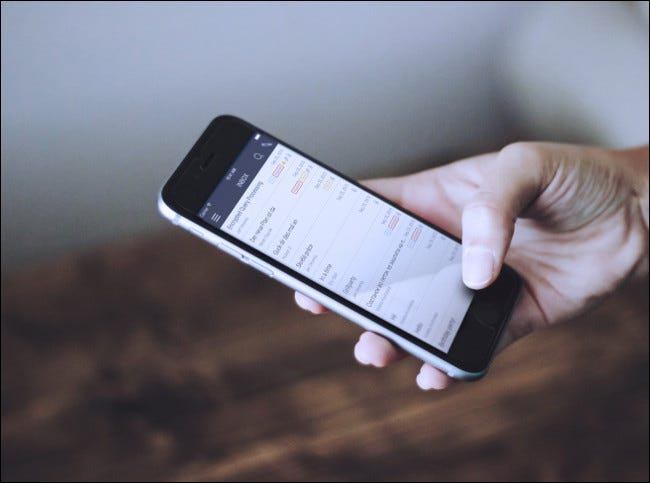 In addition to these details above, we also have the option to put up a recovery email address. Tap on 'Create Account' to finish. Doing so will push the app to immediately generate encryption keys to protect our messages and identity.
However, I found myself verifying that I am not a robot either by reCaptcha or email. Upon signing up, we will be taken to our ProtonMail inbox.
Bear in mind that if you sign in afterward, the app will ask you to enter the decryption password you have selected and will then be asked to tap on 'Decrypt' to proceed. As we arrive at our ProtonMail inbox, we can finally start composing and reading our encrypted messages in peace.
Tips For Using The App
Using the free plan on ProtonMail is all well and good for those who do not require emails to be sent in huge amounts. However, if you are like me and want bigger space for messages and other relevant files and documents, I would advise you to upgrade to one of the company's accounts.
Another tip that I would like to offer is to log out after using the app for the day, especially if you are going out for errands or have a busy day ahead outside.
While ProtonMail takes account security to heart, it does not ask us to enter our decryption password. The good news is that we can swipe right to and tap on 'Sign Out' to proceed.
The Bottom Line
Email security is undoubtedly in everyone's mind these days. With ProtonMail, protecting messages from one point to another has not only become more convenient, but it has also become easier to balance out accessibility and security together, making it a great choice as an alternative to other email services.