Cabinet handles usually get off when the handle springs, wobbles, no longer hold, and you find it in your hands when opening your cabinets First of all, a first attempt is to try to screw the screws that secure the door's handle because they might be loose. If this trick is not enough, take a look at the door and, in particular, at the area where the handle is located.
It may be that the wood or plywood has chipped or part of it is broken and, therefore, the handle does not have the ease of being firmly fixed. In this situation, you have a variety of DIY repair options.
How To Fix The Cabinet Handle
If there is a need to repair the area where the handle is attached partially, you can choose between different materials and repair methods after you have disassembled the handle and cleaned the area you need to work on.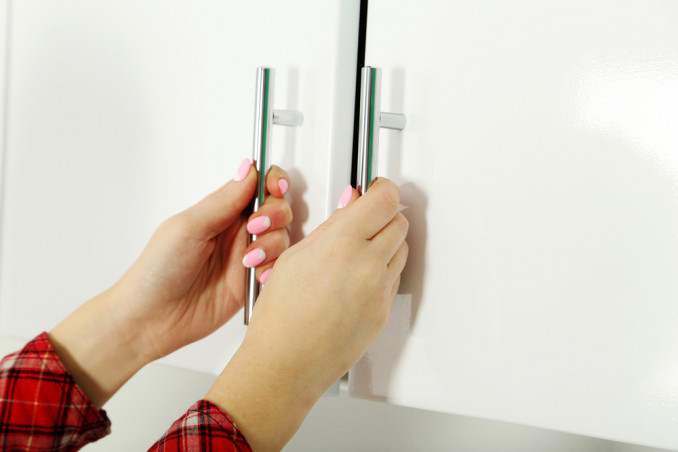 One option is to take a repair paste and handle it in a way that softens it and makes it malleable. Place the dough in the area you need to repair and fill, but don't struggle to cut out a piece of dough that fits snugly. In fact, after the paste is dry, you can remove the excess material with the cutter. You can then re-mount the handle.
Another technique for repairing the cabinet handle, especially the part where it is attached, is filling it with vinyl glue and toothpick. When the area is arid, you can proceed with the handle's reassembly, but first, if necessary, cut the toothpicks that are too long.
Adapted and translated by The Cop Cart Staff
Sources: Donnad