One of the most popular side dishes on our table is mashed potatoes. But what if you accidentally oversalt the potatoes? Most important is to not panic, because there are several simple ways to fix the dish. Here is how.
If you have not yet had time to mash mashed potatoes, pour boiling water without salt over it and boil for a few minutes.
Salted potatoes can be saved if a cheesecloth bag with dry rice is immersed in the boiling water in which it is cooked. Rice perfectly absorbs excess salt.
If you are lightly salting the puree, add a little more milk or sour cream. Just make sure it doesn't get too runny.
You can boil a portion of potatoes in water without salt, knead and mix with salted puree. While additional potatoes are being prepared, cover the pot with the mashed potatoes already prepared and wrap it with a towel. Otherwise, the dish will cool down and become tasteless.
Salted mashed potatoes can be served with unleavened gravy or sauce.
If you have salted mashed potatoes, use it as a base for other dishes; make dumplings, crazy, pies, mashed potatoes, or potato cutlets.
Time for preparing
Ingredients
1 kg starchy potatoes
1/2 cup warm milk
1-2 tsp coarse salt
2 tbsp. l. butter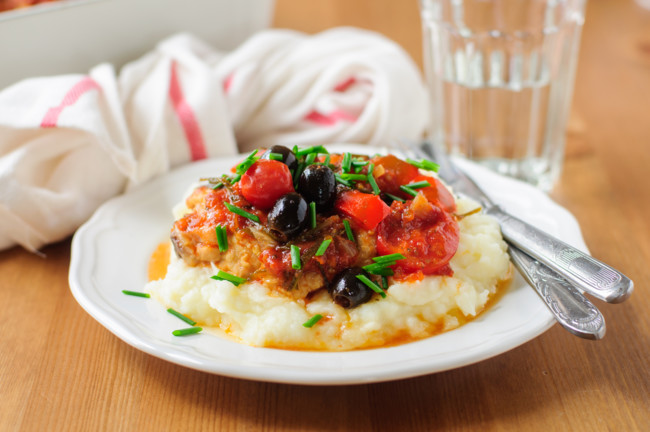 Cooking method
Wash and peel the potatoes, cut them into medium pieces. This will ensure that the potatoes cook faster.
Place the potato slices in a large saucepan and cover with cold water. Cover and bring to a boil.
Add salt as soon as the water boils. Reduce heat and simmer for 15-18 minutes, until potatoes are tender.
Drain the potatoes in a colander and return them to the pot. Add warm milk and butter at room temperature.
Take a potato press and mashed everything. Do not use a blender or mixer – this will make the food sticky and tasteless.
Mashed potatoes are ready! You can add a little more butter, grated cheese, ground pepper, or chopped herbs to it.
Adapted and translated by The Cop Cart Staff
Sources: Today Lifestyle