Most people often wonder how to put their garages in order. With a little organization and good design, you can do perfect decluttering. Let us find out more.
Here's how to do it in 3 easy steps and where to begin.
1. Divide
Divide the objects according to the classic categories of decluttering and by type. The idea is to have a free space in which to stack things. So, start with the ones on tables and shelves or in the middle of the garage, move to a wall, select all the things and proceed.
In different containers, bags, and corners, put
The objects to be thrown away, already differentiated.
Items to be recycled.
Items to give/sell.
Objects to keep.
As for the latter, select them already based on the type. Therefore, gather in different areas.
DIY tools.
Clothes.
Christmas decorations.
Carnival clothes.
Sports equipment, broken down by sport.
Shoes.
Items for summer and/or winter holidays.
Tools for making preserves.
Gardening tools and so on.
Obviously, at this stage, boxes are useful for tiny things.
2. Move away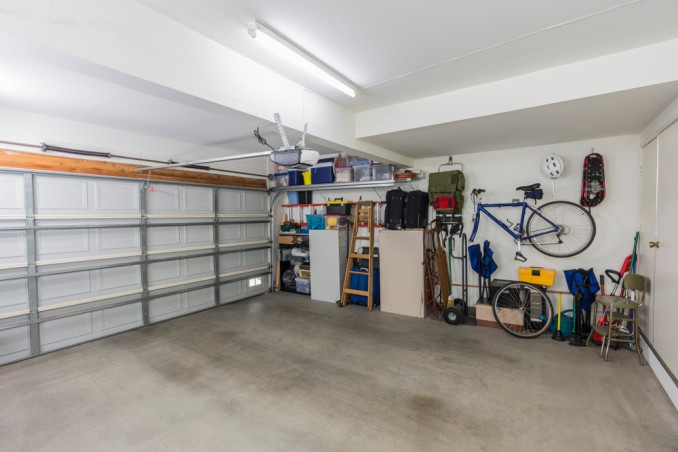 Once this process is finished, immediately eliminate the superfluous, then
Throw out or remove the garage's garbage.
Put all the things to recycle in a box.
Organize immediately to donate as much as you want to give.
Put aside the things to sell and proceed with the sale shortly.
3. Organize
When the time comes to design the placement of the selected things. The golden rule is to calmly plan the space's organization and take the accessories that satisfy it.
To order the garage, follow these precautions.
1) Take advantage of all the spaces with equipped walls, shelves, and furniture that develop in height, ceiling, and hooks to hang tools, shelves, corners in which to mount shelves and closets.
2) Arrange things of the same type close together, placing the ones you often use more close at hand.
3) Group them in boxes, dressers, metal baskets, hang them close together, so avoid leaving free objects around. In this sense, check if there are containers to use as organizers (bottles, cardboard rolls, and the like) among the things to be recycled.
4) Evaluates the feasibility of mezzanines and structures, whether suspended or not, based on weights and loads.
5) Organize the garage so you can find what you need right away; opt for structures and accessories that show the contents or prepare labels.
Adapted and translated by The Cop Cart Staff
Sources: Donnad