Packing your suitcase, especially the first time, may not be easy, because if it is true that you do not need evening dresses or 20 pairs of shoes, it is also true that there are many things to have with you and some at all obvious. The number one tip is to create a checklist to be checked before departure and dismantle the tent to go home. It's crucial to not forget anything. Here is more.
Equipment and tent
Curtain
Tarpaulin to protect the bottom of the tent
Carpet for the living area or to hang out at the entrance to the tent
Airbeds (if inflatable, a pump is required)
Sleeping bags and pillows
Pegs and hammer for assembly
Cables with tension hooks
Scoop for digging a drainage channel around the tent in the event of a sudden storm
Electric cable (I would recommend at least 30 meters) to connect the power supply
Power strip with at least 4 sockets Electrical tape (there is always something to repair when camping)
Torch
Spare batteries
Deck chairs and stools
Swiss Army knife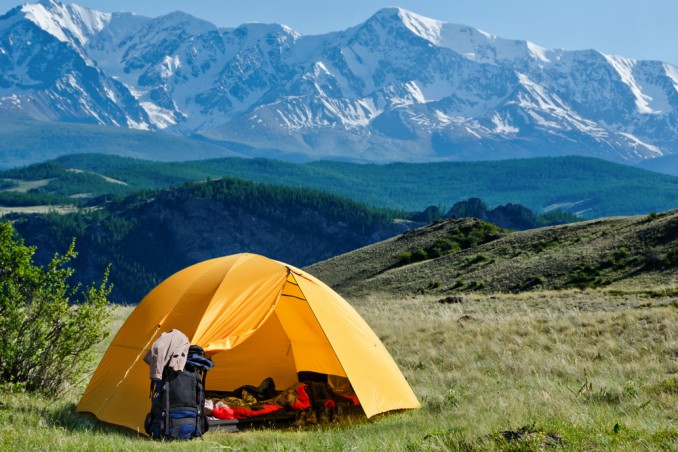 Personal care
Shampoo and shower
Toothpaste
Toothbrush
Brush
Hairdryer
Toilet paper
Wet wipes
Toilet seat cover
Insect repellents
What to eat or cook
Can opener
Bottle opener
Cutlery
Pots
Camping stove
Gas or charcoal grill, with a sufficient number of refills to power
Dish drainer and detergent
Coffee maker
Chopping board
Pliers
Thermos
Tablecloth
Plastic plates and glasses
Trash bags
Aluminum foil for storing leftovers
Dish soap
To this, you need to add a backpack with clothes. The changes must be few. Always carry laundry soap with you to wash your underwear and shirts with as often as possible.
Adapted and translated by The Cop Cart Staff
Sources: Donnad