The world of frozen foods is a gold mine of products that you can keep in the freezer and cook if necessary in a few minutes. Certainly among the vegetables, which are rarely missing in our freezer, are green beans, which you can quickly make in the pan whenever we want a light side dish to combine with meat, fish, eggs, or cheeses.
Read also: How To Prepare And Store Baked Black Olives
In fact, frozen green beans are very quick to make, you don't need to take them out and let them defrost before cooking them. First, you need to heat a drizzle of extra virgin olive oil in a pan and add chopped white onion and carrot into chunks to sauté for a few minutes.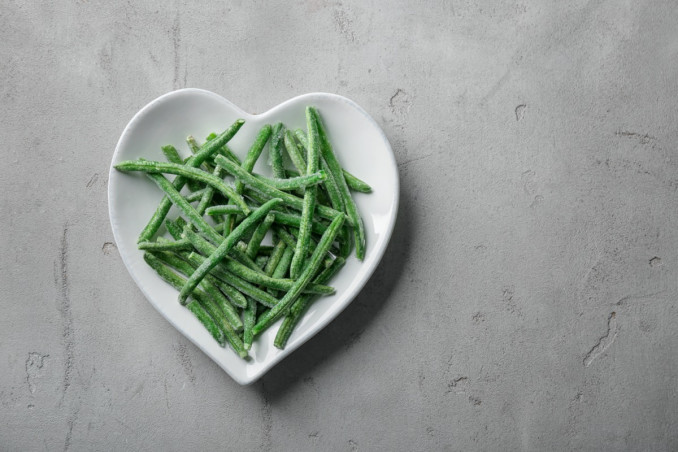 To give some more flavor, add some Pachino tomatoes cut in half and sprinkle with a pinch of salt; add three black peppercorns and let them go until the vegetables begin to wilt. At this point, add the frozen green beans just taken out of the freezer and cook over high heat for about ten minutes.
It will be good to stir the mixture now and then to make sure that the cooking is homogeneous and that the green beans do not remain frozen in some places. Finally, taste and eventually add salt and pepper, after which you can transfer your frozen green beans made in a pan on the plates and bring them to the table to consume them.
In addition to this completely vegetable version and made like stewed, green beans can also be prepared in a more flavorful way by frying the bacon in a pan and the onion before cooking and browning them inside the mixture. We can also cook green beans in the casserole and other frozen vegetables, as long as you always evaluate the different cooking times.
Adapted and translated by The Cop Cart Staff
Sources: Donnad