Summer is approaching, and perhaps you are looking for ideas to furnish your terrace on a budget? Here are a few useful and helpful advice to make your outdoor space a pleasant and welcoming place at all times, without spending a fortune.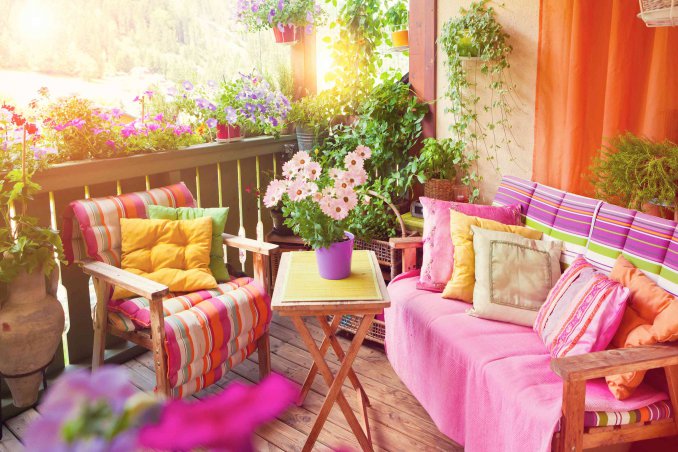 In reality, there are low-cost alternatives, which will not guarantee longevity. Still, they will allow you to decorate your terrace with imagination, resulting in a distinctive and original environment. An idea to set up an outdoor space with DIY techniques is to build a patio in the Mediterranean style, that includes objects and accessories of wood and terracotta.
For example, to make a coffee table and poufs, you can easily use old pallets, which are very easy to recycle and color and always guarantee a surprising effect even for individuals who lack excellent manual dexterity. Alternatively, you can look for old chairs and stools, all strictly different from each other, in flea markets; clean them carefully, sand them, paint them with pastel or warm colors, according to your tastes, and protect them with a layer of flatting for wood suitable for outdoor use.
Dust them, remove any staples or nails, quickly wipe with sandpaper if there are imperfections, and paint them in the color you prefer. For a more summery and colorful result, you can decide to brush each stick in a different color to create a rainbow effect.
Once the paint has dried, all you have to do is arrange your favorite plants inside. To give your terrace an unmistakable scent, you can dedicate a space to aromatic plants, which you can use for the DIY creation of essential oils and embellish your dishes.
Adapted and translated by The Cop Cart Staff
Sources: Donnad