When hiking in the mountains, you must always be equipped. There is nothing worse than finding yourself halfway cold or hungry and not knowing how to fix it. So here is DonnaD's advice.
Packing a suitcase is, paradoxically, much easier than balancing a hiking backpack. A bag of this kind must not be too heavy, and at the same time, it must contain everything that can be really useful during your excursion. Facing a journey of several days is different from a walk of pious hours with a stop at the refuge. So you also evaluate the trip's commitment, remembering that the backpack must not exceed 15 kg.

In your bag, you should have a waterproof jacket, a hat, a sweatshirt, and a spare shirt. The outfit depends a lot on the altitude and the season. If there's one thing, you should really invest in its comfortable shoes because honestly, a pair of shoes can make or break your journey. And then sunglasses are always essential, as well as protective creams.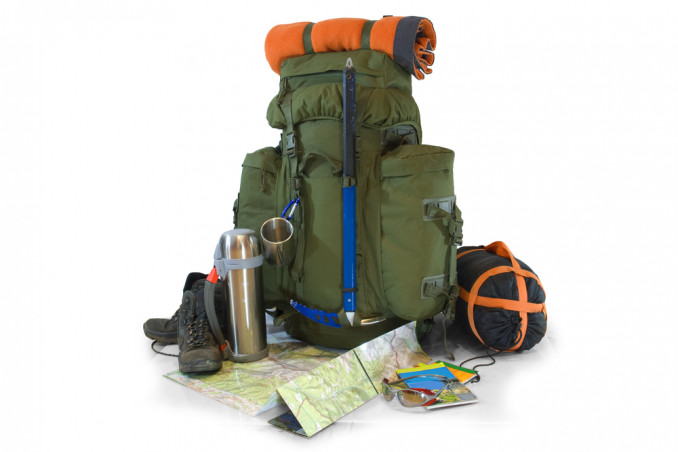 Food and drink must not be missing. When it comes to food, you need something substantial, but not heavy (a sandwich, chocolate, or fruit), but bring plenty of water or supplements to drink.
You may be away from the nearest doctor, so make sure you have basic medicines with you if you (or someone else) feel sick. It takes a small first aid kit, even in case of cuts or sprains.
It can be instrumental in having a GPS (or at least a compass), a flashlight, handkerchiefs, a scarf, a Swiss army knife, a camera separate from the mobile phone, and a smartphone charger. Remember that a map with trails can always be handy. Are there any extras? It depends on how much the backpack weighs and how long the journey will be. You could add a book.
Adapted and translated by The Cop Cart Staff
Sources: Donnad