Our smartphone has become one of the most frequent tools we surf the Internet, accessing our usual social networks and the different websites of our interest. And when we are not connected to a Wi-Fi network, we do all of this through our mobile data, which has a limit depending on the type of navigation rate we have contracted with our telephone operator.
Sometimes we surf excessively without noticing it, or we allow children to use the mobile, quickly consuming our data. Do you want this to stop you? Keep reading because we will explain how to limit mobile data on Android.
Steps to follow:
Step One
Limiting mobile data on your Android has several advantages, the first of which is that you prevent third parties from using your device to browse excessively by consuming your rate.
But you can also control your own consumption and know when you should reduce the frequency of browsing when the amount of megabytes you have set is about to be used up completely. Doing it is very simple, so you wi so that you have achieved it in a few seconds.
Step Two
First, you must go to your mobile configuration area by clicking on Settings, that is, on the icon with the nut.
Step Three
Once inside, you must click on the Data usage option to limit the mobile data of your Android and enjoy the advantages of this option.
Step Four
In Data usage, you will find the option Set data limit. To activate it, you must slide the button until it is green or, if you have a previous version of the operating system, mark this alternative with a check. By doing this, the system will indicate that once the established limit is reached, the use of the data will be deactivated, so you must be sure that this is what you want. Press accept to continue.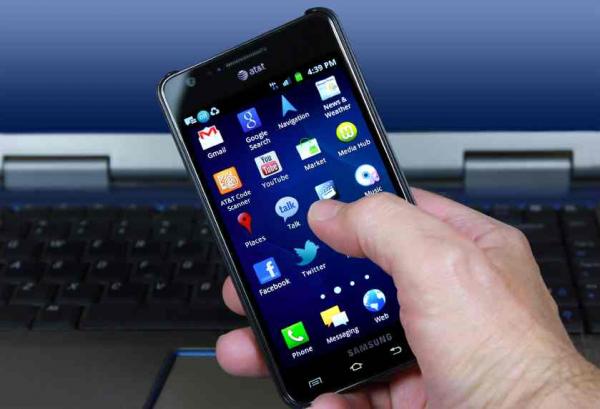 Step Five
Set the data limit by lowering or raising the horizontal bars you see in this image. The upper bar corresponds to the maximum consumption limit while the lower one corresponds to the moment in which the system will warn you that you are reaching the limit.
In both cases, you must establish the number of megabytes or GB yourself, taking into account the navigation plan you have contracted. In other words, if your browsing plan is 2 GB per month, the mobile data limit cannot be higher than 2 GB.
Remember that you can access this settings option by taking the shortcut available since the launch of Android Lollipop. Slide down the main screen with your finger, and you will be able to access the network and connection shortcuts.
There press on the signal icon, and you will enter your mobile data directly, press More options, and access the alternative to limit mobile data.
Adapted and translated by The Cop Cart Staff
Sources: Uncomo