An early spring, reminds you that it's time to clean the terrace. What is the flooring material? Smooth, matte, or glossy tiles, stone, slate, porcelain stoneware, marble, or wood tiles; choose products that adapt well to the environment, to ensure the right longevity.
Wooden terrace: to ensure that the wood remains beautiful even outside, it is recommended to wash it with 20 ml of liquid soap (possibly with degreasing, antibacterial and insecticidal action) in 3 liters of hot water. After washing it, dry it with a soft cloth. Also, remember that you need to use a protective oil regularly.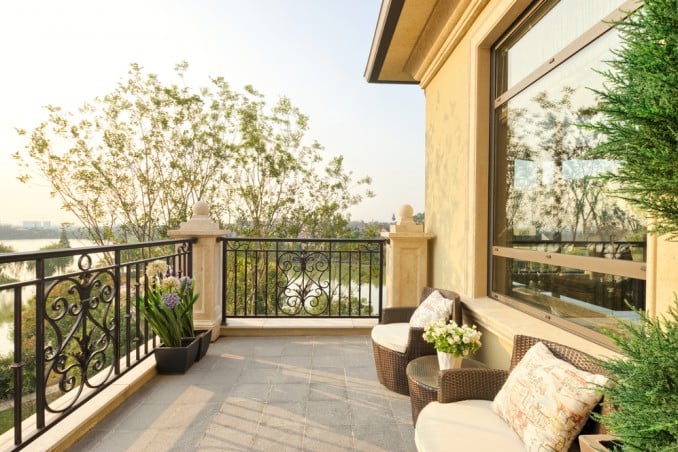 Terrace with tiles, natural stone, or reconstituted stone – These are fragile materials. Therefore it is not recommended to use a hydro-cleaner because it is too aggressive. White vinegar, linseed oil, black soap, baking soda (for oil stains), Marseille soap (for acid stains), and glycerin are perfect and ecological products.
Marble Terrace: Forget acid products (like vinegar, lemon) and descaling chemicals. A simple microfiber broom soaked in Marseille liquid soap or black soap is enough. Apply the wax or oil to cloth to make it shine. Rinse with water.
Terracotta Terrace: To maintain the tiles, clean them with soda crystals or baking soda and hot water, then scrub with a broom. If the stain resist, scrub with a brush dipped in lemon water.
Adapted and translated by The Cop Cart Staff
Sources: Donnad