Money can be put to better use.
1. Kitchen appliances for a couple of times
We are talking about waffle makers, bread makers, pancake makers, electric BBQ makers, fondue makers, and other devices used from time to time. If you cook waffles every few months and still want to save money, there is no point in choosing costly models. Budget counterparts will show themselves just as well and will not have time to break.
And if you're not sure you'll be using your device regularly, it might not be worth buying at all. Sometimes it's easier to learn how to fry great pancakes in a regular pan than to take a pancake maker and think about where to attach it.
2. Dishes
Pots and pans should be of high quality, which means they are not cheap: not only your comfort but also your health depends on it. But on glassware – plates, cups, saucers, glasses – it is quite possible to save money.
Firstly, both expensive and budget cymbals beat equally easily and often, but it will not be so offensive for the latter. And secondly, expensive dishes are sometimes not very functional, especially if they have a print, painting or gilding. In the dishwasher, all this beauty is gradually erased. Hand washes such items carefully, and they are not always suitable for a microwave oven. And finally, among the inexpensive dishes, you can choose very nice sets that will look great on the table and not cause trouble.
3. Kitchen towels
They are constantly in contact with dirt and grease, they can be accidentally burned, and it is advisable to send them to the wash every day to create a breeding ground for bacteria. It's a shame to put expensive home textiles to such tests. It's easier to buy something more budgetary and not worry that the towel will get dirty, burned, or worn out.
4. Cutting boards
Yes, expensive boards, such as solid oak, look much better than plastic ones. But they are also more expensive, sometimes tens of times. At the same time, during use, both are covered with scratches and eventually lose their presentable appearance during use
In the process of cooking, in fact, there is no fundamental difference in what to cut meat and chop vegetables. If you really want to decorate the kitchen with an aesthetic accessory, you can spend money, but this is not at all necessary.
5. Baby products
When the first child is born in the family, parents with burning eyes run to empty the shelves of children's stores. They are sure that they cannot do without an ultra-precise scale, a changing table, a bottle warmer, a special baby blender, a diaper recycler, and other baby products. But many of these things are not needed at all. For example, bottles are perfectly sterilized in a microwave or multicooker, and a changing table is replaced by a removable overlay on the chest of drawers. Many products can be chosen at a lower price because children grow up very quickly.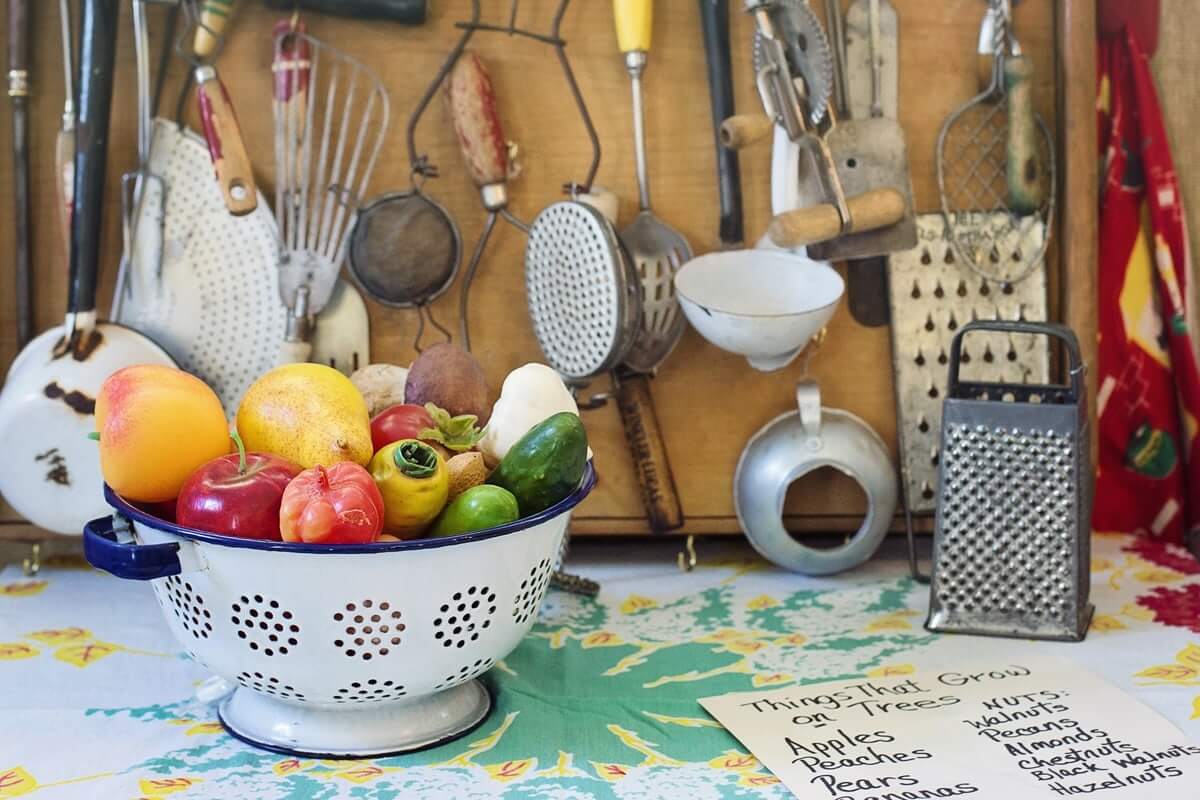 6. Stuff for animals
Food, leashes and collars, medicines, spacious cages, cleaning systems for aquariums – all this determines the health of the pet and the comfort of the owner. But in addition to basic products, pet stores are trying to sell us a lot of accessories that you can definitely do without.
Electronic feeders, trays with self-replacing filler, multi-level cat houses, designer beds for dogs, interactive toys are not and necessary for animals. They can ruin these items or ignore them. And the money spent on such goods is best given for good food or a visit to the veterinarian.
7. Sports equipment
In a fit of enthusiasm, someone pays for a subscription to a luxury fitness club, and someone buys home exercise equipment, dumbbells, and rugs while giving preference to expensive options.
But sports goods of different price categories often differ from each other only in design or additional functions. For example, dumbbells with a repetition counter cost 2-4 times more than usual, and a yoga mat with an artsy print will cost several thousand rubles more than a simple one-color one.
It is also unnecessary to buy the same simulators and equipment at home as in a fitness center, if only because their load level will be completely different. Finally, some sporting goods, such as benches and dumbbells, can be easily replaced with whatever is at hand.
8. Carpets
Woolen carpets are expensive. They are durable, they look luxurious, they are fantastic to the touch, and they also help keep the room warm.
But at the same time, such carpets require regular and comprehensive cleaning, including the use of antiseptics and hot steam. And then – the same thorough drying. In the dusty, dirty, or wet pile, they live microorganisms very freely in carpet bacteria (including pathogenic ones), mold, and dust mites.
By purchasing a woolen carpet, you subscribe to this beauty's care, which takes a lot of money and time. If you aren't prepared for this and are uncomfortable with bare floors, look at lint-free synthetic models. They are easy to clean and are much cheaper.
9. Textiles
Bedspreads, throws, cushions, chair covers are a straightforward and budget way to refresh your interior. It is not necessary to spend a lot of money on such accessories because they have a decorative function. The difference between an expensive and a cheap cushion is almost imperceptible. It is better to buy several different options and change them to suit your mood.
Adapted and translated by The Cop Cart Staff
Sources: Life hacker