This is one natural substance that helps our bodies in many things, such as losing weight, cleansing the colon, and even eliminating gas after a heavy meal. However, you were unaware that you can also exfoliate your skin with baking soda. It is essential to maintain a healthy and physical appearance by removing dead skin from our bodies and this is one way to achieve this.
Baking soda has many benefits: it is an odor neutralizer, removes stains, detoxifies the body, and even removes infections. It is a fundamental element in the kitchen and an essential component of our body's external care. A product that is easy to buy and must-have in your pantry not forgetting how beneficial it is for beauty.
Using baking soda for our skin helps a lot to soften the sebum and the remains that we find on the skin. One of the reasons why many people use it is to exfoliate their face and body, offering an easy way to remove dead cells. Best of all, it helps control bacteria on the face, hands, and feet. Here are some recipes for you to apply on your body, and you can have an excellent exfoliation, obtaining incredible results with your body.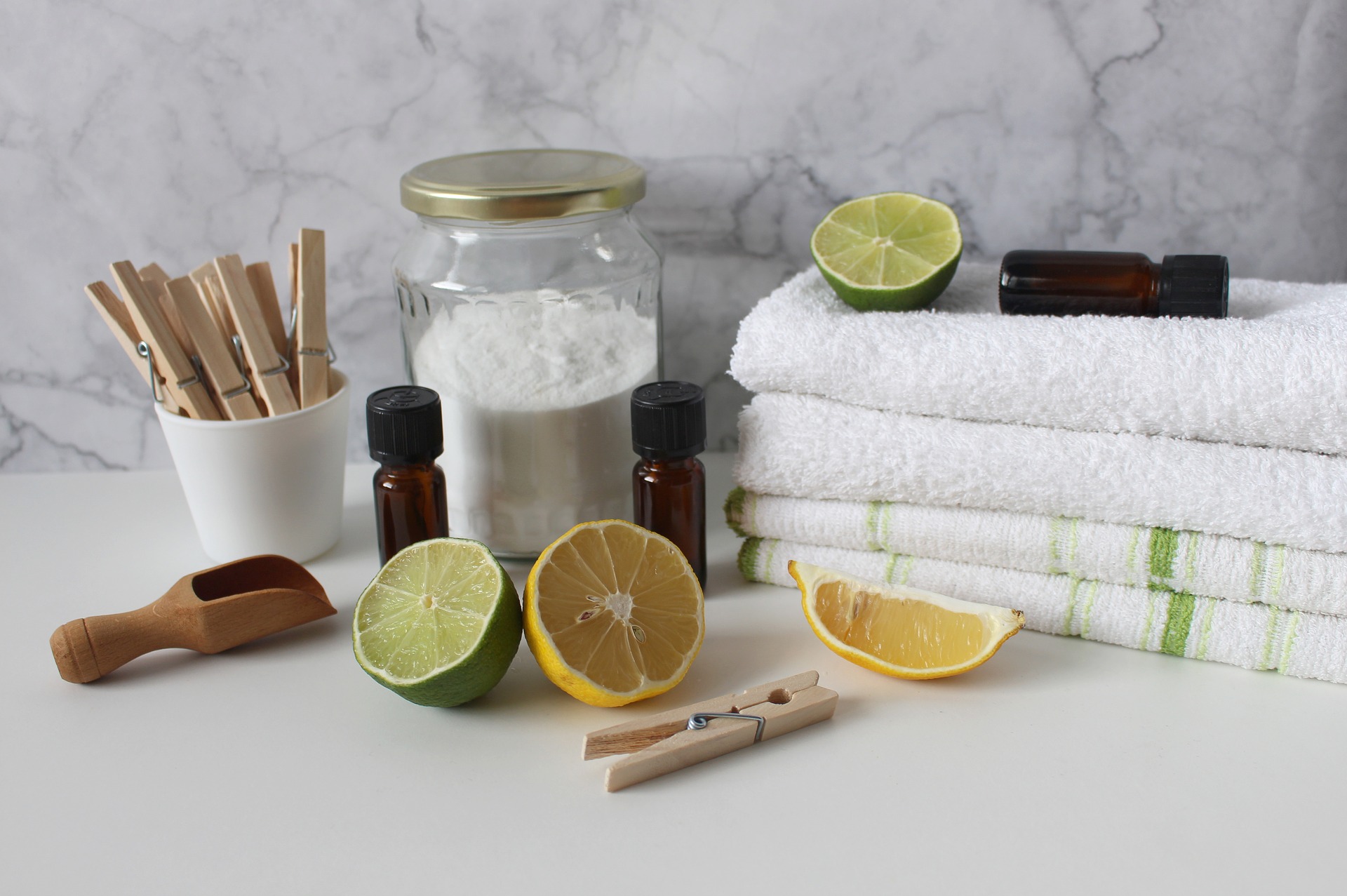 Baking Soda With Water
Baking soda has lots of properties, making it the ideal product for creating an exfoliating cream. This, in turn, helps oxygenate the skin and prevents wrinkles from emerging. Additionally, it aids in skin cleansing.
Ingredients
1 tablespoon of baking soda.
1 tablespoon of water.
Preparation
You must mix both ingredients to form a paste.
After obtaining the homogeneous mixture, apply the paste on the face for at least five minutes, in circles.
Leave the mixture to settle for 25 minutes and then rinse with warm water, removing the residue.
Oatmeal and Baking Soda Scrub
With this scrub, you will be preventing acne, leaving the skin soft and luminous. Oatmeal, due to its natural moisturizing function, is also a cleanser.
Ingredients
2 tablespoons of baking soda.
4 tablespoons of rolled oats.
Half a cup of water.
Preparation
In a container, combine the oats with the bicarbonate and mix it with the water.
You will immediately get a creamy paste.
Allow it to rest for a while and then apply it to your face or the part you want to exfoliate.
Let it act for at least 15 minutes and remove with warm water.
Baking 

soda with milk

We well know that bicarbonate helps remove blackheads and fights oily skin, but milk provides us with vitamins, and when applied to the skin,  helps hydrate it.
Ingredients
5 tablespoons of baking soda.
7 tablespoon of milk.
Preparation
In a container, mix the bicarbonate and milk until a mixture is formed.
Apply it to the skin, massaging in circles until completely covered.
Allow it to rest for at least 10 minutes, then remove the mixture with warm water.
Olive Oil with Bicarbonate
Baking soda is responsible for removing waste from the skin. Still, olive oil is an excellent element to exfoliate the skin because it is rich in antioxidants, fatty acids, and minerals that help hydrate the skin.
Ingredients
4 tablespoons of bicarbonate.
Half a cup of water.
5 tablespoons of olive oil.
Preparation
Mix the three ingredients in a glass cup and let it rest for at least a few seconds.
Apply the paste to the skin in small circular massages until the entire area is covered.
Remove the mixture with warm water.
Vinegar, Lemon, and Baking Soda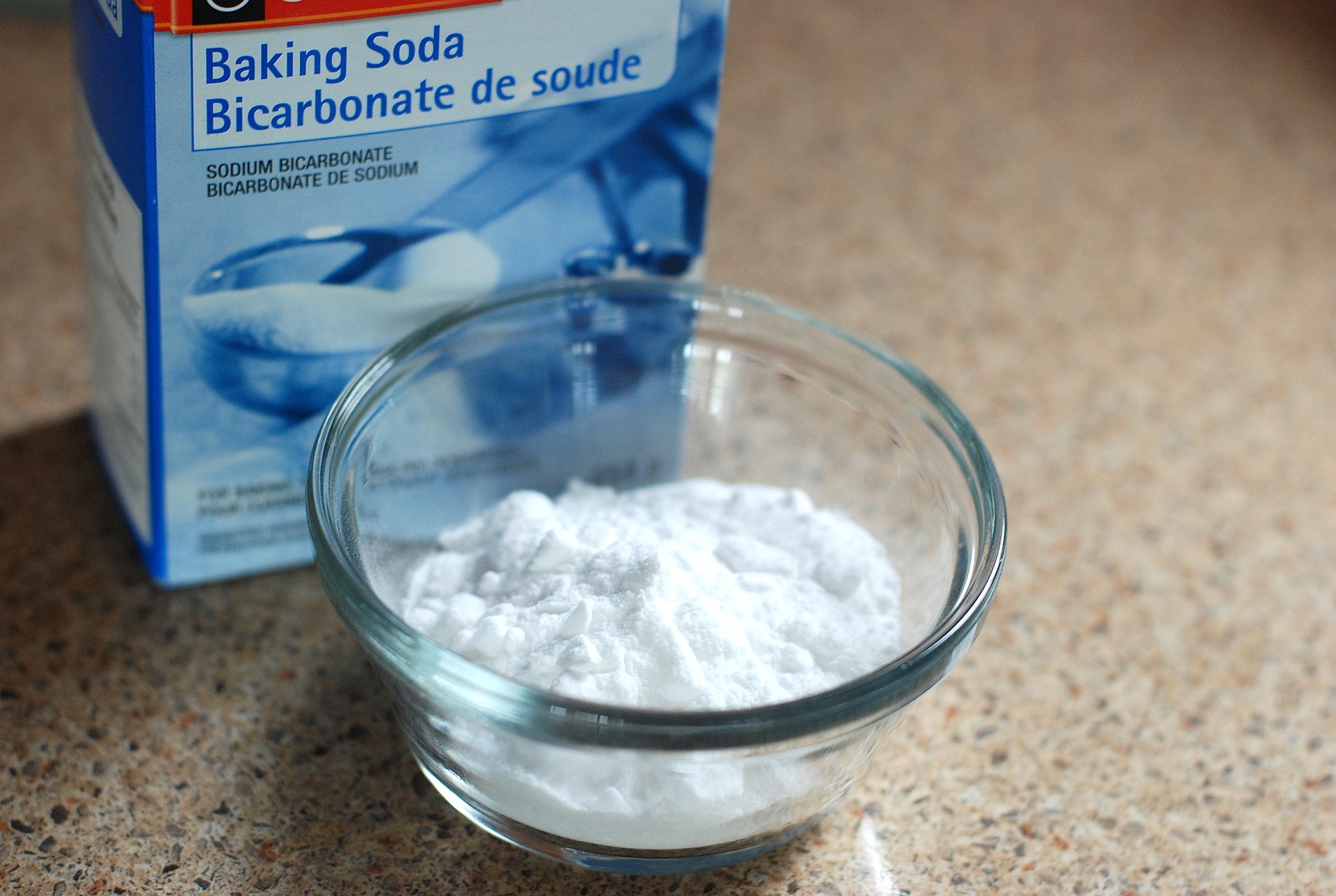 The combination of these three ingredients results in a natural exfoliant that leaves the skin super soft. Each one performs its function, the lemon diminishes the skin spots, but when applying it, you should not expose yourself to the sun.
Vinegar removes dead and oily skin caused by dehydration, poor diet, or lack of vitamins.
Ingredients
1 tablespoon of apple cider vinegar.
Half a glass of water.
3 tablespoons of baking soda.
Half a lemon (juice).
Preparation
Add all the ingredients in a glass container, stir it gently until you get a paste.
Apply to the skin evenly and leave for 10 minutes to rest then remove with clean water.
Bottom Line
Baking soda is one ingredient that has become a solution for many things in our body like eliminating odors, disinfecting, polishing, and also whitening teeth, among others. It is also an exfoliant and this is because of its properties. Furthermore, it helps as an antibacterial and anti-inflammatory as it eliminates impurities in our bodies. Moreover, it is easy to prepare, and also within reach for everyone. 
Translated and adapted by The Cop Cart staff
Sources: Facilisimo