The past five years revolutionized the web design market, with mobile apps taking over the traditional desktop design strategies. As more than 3 billion people use smartphones, I am not surprised by the fact that native apps surpassed desktop browsing years ago.
The best proof is that there are more than 2 million apps available on the Google Play Store/Apple Store covering spheres such as fitness, gaming, shopping, entertainment, etc. Still, it doesn't mean that it is an optimal solution considering several limitations related to mobile designs.
What Is a Native Mobile App?
Mobile Apps Lack a Hover State
Hard to Navigate Long Forms
Not as Reliable
Can't Substitute a Website Experience
Challenges Related to Frequent Updates
Lacking SEO
Trouble Finding the App
The Best Approach: Start with Mobile First
Advantages of Mobile Apps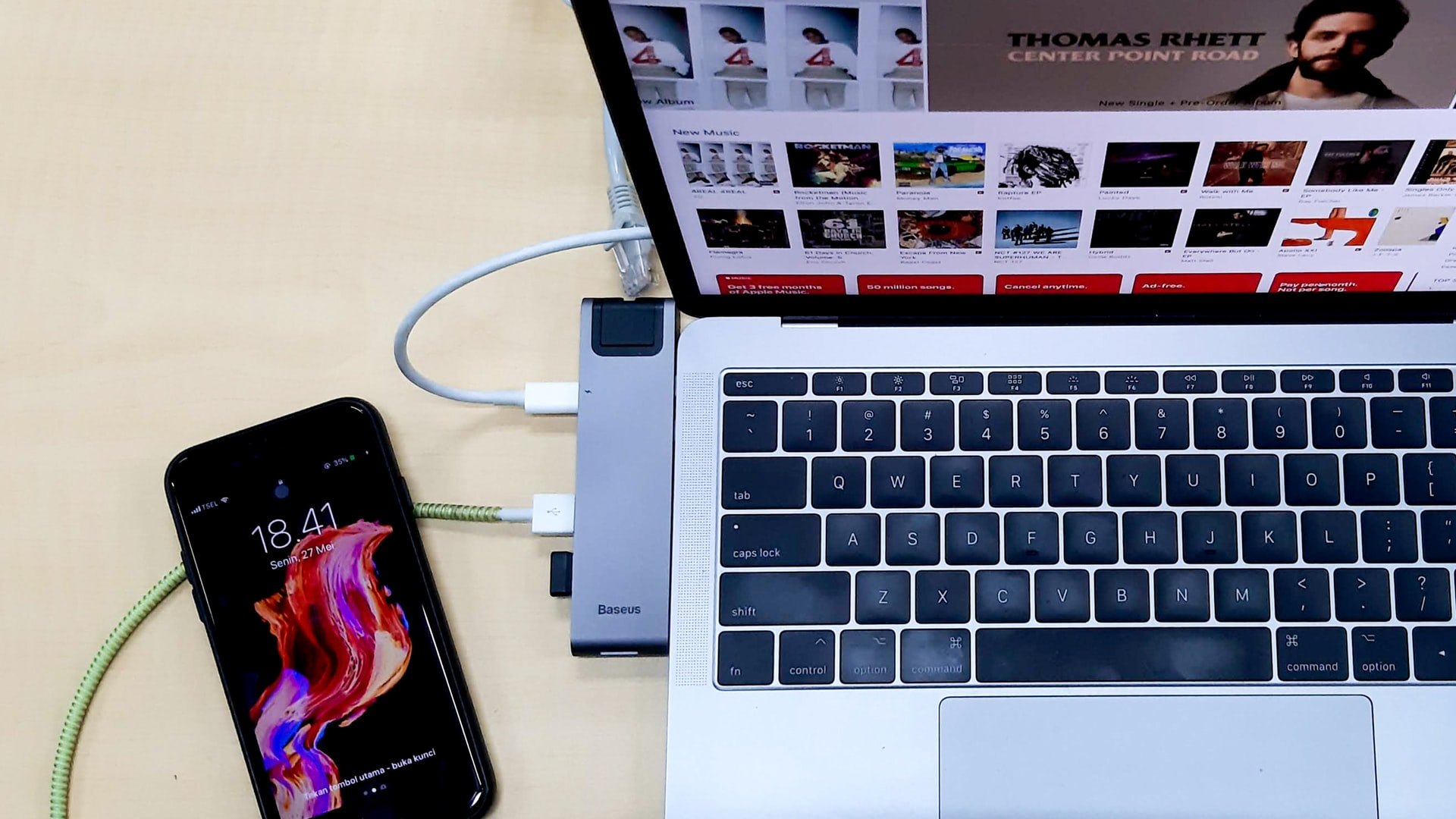 What Is a Native Mobile App?
As a tech freak, I can testify that the last decade was crucial for the development of native apps.
Everything began in the 1990s with the first integrated apps, such as Notepad and Calculator, coming into play.
Fast forward 10 years to Apple releasing a designated weather application and allowing hundreds of third-party apps on their store.
According to a survey last year, mobile apps were downloaded 200+ billion times in total.
Most-Used Apps
I don't have an issue believing those numbers, but it's also true that a lot of folks don't use 80% or more of the apps that they have installed.
The main reason is that native apps are experiencing a plateau as consumers and developers become more familiar with the relevant limitations.
While the popularity of most mobile apps has been on a steady decline for the past two years, there are certain apps that billions of people continue to use, such as Facebook, Google, and WhatsApp.
Mobile Apps Lack a Hover State
One of the main downsides related to native apps is that users may get overwhelmed with links and content.
There were numerous times when I missed out on important information because mobile apps don't feature a hover state, which makes it difficult to isolate a single element.
As someone who has tried hundreds of apps, I can testify that the main method of accessing content on a mobile page is either through tapping a button or shaking/pulling to refresh. 
While native apps are praised for a user-friendly interface, lacking knowledge on the convention or features of the product makes it much harder to use.
Small Keyboard Size
Among the issues related to mobile apps is erroneous typing.
I find touch keyboards harder to use because they are more sensitive and the letters/numerals are much closer together.
The most effective method for preventing typing mistakes while using a mobile app is to turn on auto-correct and features such as inline authorization.
Hard to Navigate Long Forms
One of the primary benefits of desktop apps is the ability to get a clear overview of the whole page. That isn't the case with native apps, though.
As I scroll down, a good percentage of the page gets lost and replaced with new content. Hence, it is hard to use it for reviewing texts or any data that needs to be looked at from a wider context.
It is also challenging to avoid the "fat finger" and making inaccurate clicks.
More than 50% of native apps integrate small, clickable elements that lead to unwanted actions and users ending up on the wrong pages.
No Offline Use
While mobile app advocates would suggest that these allow a user-friendly interface, navigating using just a human finger is sometimes tricky.
There are a plethora of websites that can be scrolled through without the internet.
That isn't the case for mobile apps, as these ask for a fast and steady connection to download all the integrated elements.
Not as Reliable
While there are apps highlighted by intuitive software and an immersive experience, a good number of them are quite slow compared to web/desktop apps.
Transitioning between two pages may feel like it takes an eternity, especially if Javascript hasn't been executed properly.
An issue that I encounter regularly is getting distracted from the app and not being able to continue where I left off.
In most cases, this is because the session has expired or due to the automatic updates of the page that I was navigating through.
Permission-Related Challenges
In addition to that,  most third-party apps ask for unrelated permissions to run glitch-free.
There have been thousands of reports over the past couple of years regarding privacy violations through mobile apps.
Can't Substitute a Website Experience
As a business owner, I am well informed of the advantages that come with investing in a designated mobile app.
At the end of the day, there is a wide variety of successful businesses, such as Doordash, Uber, and Lyft, that rely on nothing but mobile apps. 
Still, for all other entrepreneurship ventures, including online shops, it is essential to build a website.
While I found mobile apps to be great for sending out requests and navigating through the offer while on the go, every business needs to have a representative website.
iOS and Android Listings
With that in mind, the cost of building an online presence is much higher, especially because finding a web developer that can deal with all the limitations of native apps can be quite challenging.
Anyone who decides to invest in mobile development needs to consider native applications for two operating systems — Android and iOS. 
A business-related app can turn a huge profit and help with growth, but I am just pointing out that it means double the amount of invested money.
Challenges Related to Frequent Updates
Another issue that is present with native apps but absent with desktop browsers is the task of updating it with any relevant change.
As a developer, this requires more effort and time because a successful app is available for both iOS and Android devices.
The update-related challenges impact consumers, as well. With most apps, I need to re-approve the app by downloading the software manually.
There are also times when that isn't enough, and I have to reinstall the whole product to have the updated version up and running.
Market Pressure
The marketing strategy for using a native app is also challenging because I can't promote my product through a single link,
This is because the URL is different for the Apple Store, Google Play Store, and my official website.
Lacking SEO
The most important issue related to native apps is that they don't integrate Search Engine Optimization.
This is a vital element of online marketing and is responsible for finding the relevant content when searched for with Google, Bing, and other engines.
Optimizing an app for organic traffic and ensuring that the relevant content is indexed thoroughly is almost impossible with mobile development.
With that in mind, any text-related marketing strategy is easier to conduct through a web or a desktop app.
Dependency on User Reviews
To get started with a mobile app in the first place, I need to ensure that it will be listed on Apple Store and Google Play Store because third-party app markets aren't relevant.
The approval procedure is time-consuming and is directed by compliance with effective regulations, frequent software updates, and user reviews.
Trouble Finding the App
While searching for an official business website comes down to typing the keywords in the engine, this isn't the case with mobile apps.
The visibility depends on the number of downloads that direct user reviews.
According to a survey on app abandonment, more than 80% of smartphone users can't find or successfully load an app that they have been looking for.
In addition, more than 30% quit after using the product one time.
Device Storage Hungry
One of the key causes of that is that many apps require hundreds of MB of free device storage without providing innovative content or the expected features.
On the other hand, the Lite versions are related to glitches and software issues.
The Best Approach: Start with Mobile First
In my opinion, anyone who is interested in starting an online business and wants to maintain a presence through web/desktop and mobile apps should start with the latter.
The main reasons are the aforementioned challenges and the fact that it is much easier to add elements to a wider desktop screen than adopt the app features to a smartphone resolution.
As native apps are harder to navigate in comparison with desktop websites, it is essential to prioritize elements and add only the most significant ones.
While there is no room for multi-column format, integrating a centralized design that leaves room for ads on the bottom is the best approach.
Improve Usability
In my modest opinion, mobile apps should be used to present the content in a simple manner that adheres to the state of mind of someone who is on the go.
Complex tasks and presentations should be left for web versions.
Advantages of Mobile Apps
The main advantage of native apps is the ability to build a stable relationship with my customers through features such as push notifications and reward/loyalty programs.
Integrating a business into a mobile app is a superb method of presenting business novelties.
While developing an app for two different operating systems (iOS and Android), the tailored experience promotes business adoption and may bring more exposure.
Reinforcing the Brand
Lastly, while it is much easier to search for a brand through an engine, such as Google or Bing, having a native app has big benefits.
It suggests to consumers that you are following the latest trends and are serious about your business.
Summary
For some businesses, native apps are a necessity. With that in mind, I think that mobile development has great potential as long as the aforementioned limitations and challenges related to the interface are a part of the equation.