Many people struggle to get a good night's sleep due to various reasons, including their fitness, the environment, and the food they consume during the day. Based on the Centers for Disease Control and Prevention, one out of every three adults may not get the right amount of sleep each night. Adults should sleep for at least 7 hours, according to research.
Weight gain and obesity, blood pressure, diabetes, hypertension, heart disease, stroke, and a higher chance of mortality have all been attributed to not having the right amount of sleep. In addition, sleeping for less than 7 hours is linked to a compromised immune system, decreased intellectual capabilities, and a higher risk of injuries.
That being said, it's a smart idea to keep track of your sleeping habits. Thankfully, with the convergence of medical and technological advancements, there are now many sleep applications available to assist you in keeping track of your sleep.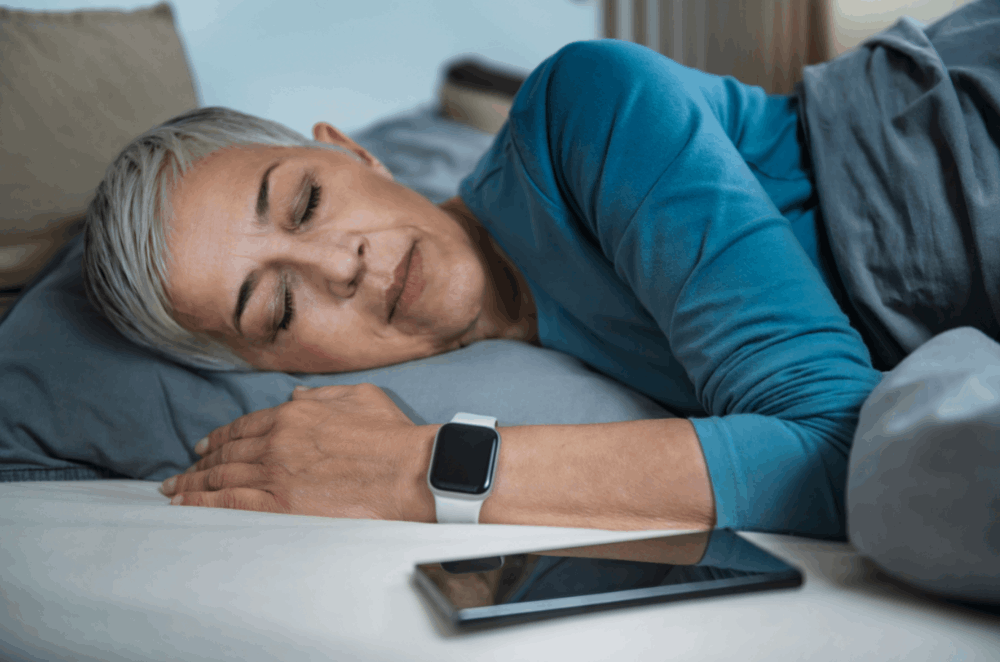 Sleep Cycle
Sleep Cycle AB has created an app called Sleep Cycle. It analyzes audio samples of breathing, talking, and other sounds to provide a condensed view of sleep quality. This app meticulously records your sleeping habits and overlays audio files to enable you to explain what's going on through various stages of sleep.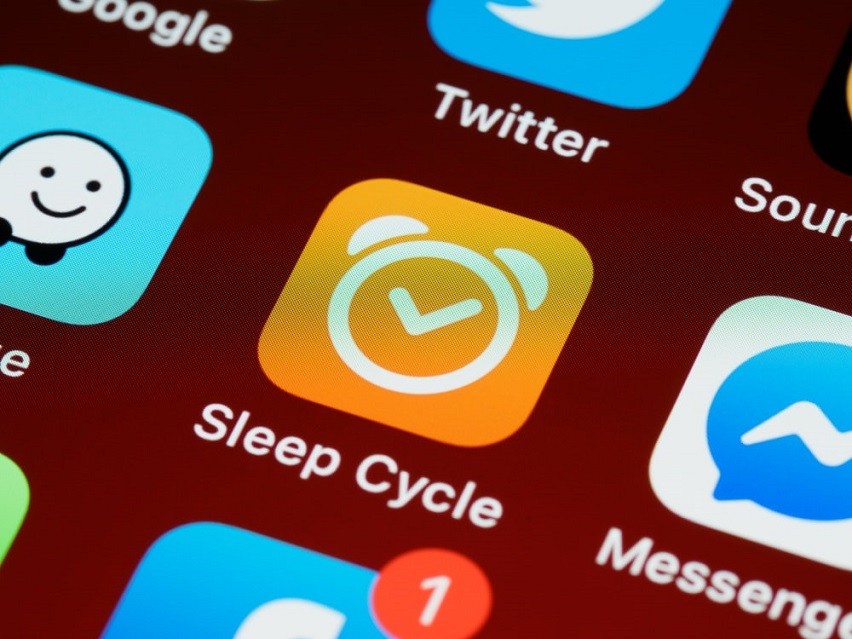 Select your wake-up time, and the app will softly wake you up during your lightest sleep period, ensuring that you feel rested, renewed, and prepared for the next day ahead. Sleep Cycle provides sleep data and can spot short and long sleeping patterns. There is no need for any special devices or exercise wearable tech; keep your phone next to your bed.
The app must be switched on before heading to bed, and since it relies on noise analysis to determine sleep patterns, there's a chance it'll make a mistake if you sleep with someone. You must manually start and end the sleep timer, which, if you forget, could be a hassle.
Using sound waves detection, the device's built-in mic detects your vibrations as you sleep. The software collects data to decide whether you're sleep is light, deep, or if you are in a dream state called random eye movement sleeping, and it determines the best time to wake you up within a 30-minute window that you chose.
How to Download Sleep Cycle
Sleep Cycle is available on the Google Play Store and the App Store. On the App Store, it has a general rating of 4.7 stars, while on the Google Play Store, it has a rating of 4.4 stars as of the first quarter of 2021.
Sleep Cycle, like most applications, provides a one-week free trial period before charging $9.99 per month or $39.99 a year after that. You can also download the app on your Huawei devices.
Sleep++
Cross Forward Consulting's Sleep++ app is ideal for simple sleep monitoring. When used in conjunction with an Apple Watch, it can monitor your progress and provide you with a detailed report on your sleep efficiency. At first sight, you will find the app's interface to be pretty straightforward yet difficult to understand.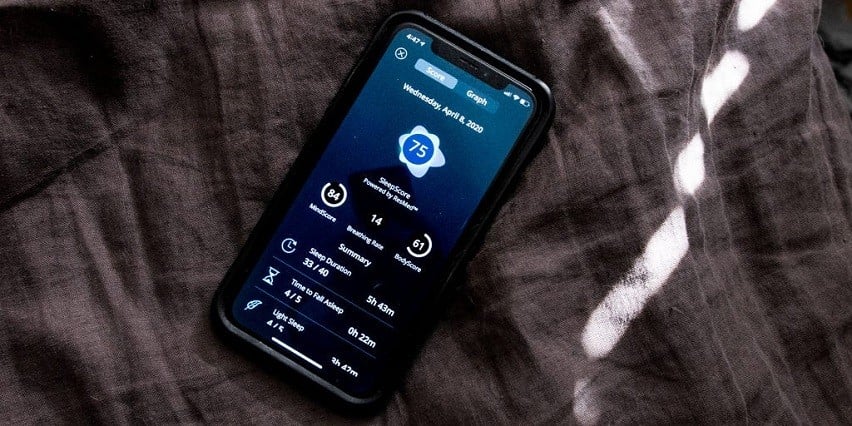 In the absence of an Apple Watch, you'll have to enter your sleep and wake times manually. It's a free app that's always been around, but the most recent update adds the much-needed feature, automated sleep monitoring. It competes alongside paying competitors such as Sleep Watch and AutoSleep, so its price gives it a significant advantage.
Wearing your Apple Watch while sleeping is a must if you want to use Sleep++. It's a simple matter of clicking a button in the software to allow automated sleep monitoring, so it's not difficult. The app shows you your normal and typical sleep periods, how many hours sleep is restful, and how many minutes you were up.
It also provides you with a sleep period ranking that you can use to track your advancement over time. It lacks some of the functionality found in other sleep monitoring applications, such as smart alarms and light and soundtracking, and the ability to manually entering data could lead to incorrect results if you don't have an Apple Watch.
How To Download Sleep++
Though it sounds like a great app, Sleep++ is only available for iOS, which means you cannot download the app if you don't own an Apple device. Sleep++ earned a 4.2-star average ranking on the App Store during the first quarter of the year.
It is a decent app if you are looking for a free app that shows you how long and restful your sleep was.
SleepScore
The most advanced sleep tracker has been called as SleepScore, an app created by RedMed. From your night table, it uses sonar technologies to monitor your sleeping patterns. ResMed has spent over a decade studying sleeping to offer professional advice and nap perspectives.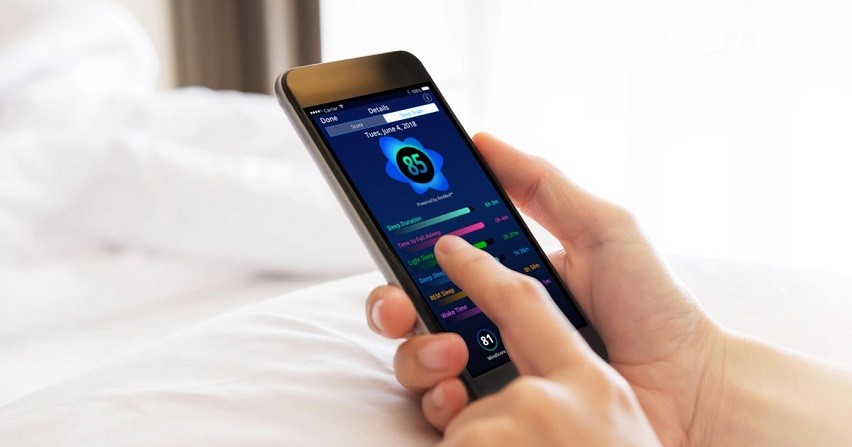 The software uses your device's sonar frequencies to monitor your activity, and any sounds, allowing it to detect light, deep, and REM sleep as well as recognize when you wake up in the night. The app creates a sleep performance to assign an objective to your sleep efficiency, motivating you to set sleep targets.
You must keep your phone plugged in, above bed height, and with the device's base pointing towards you to use the sonar system. Most non-contact sleep tracking applications are less reliable than this sleep tracker technology.
The creators have comprehensive sleep tips and sleep recommendations, all of which are designed to help you sleep better at any age. The app categorizes a user's nightly sleep patterns rating into many categories, including overall sleep and rest time duration, time to take naps, and sleep disturbances.
How To Download SleepScore
SleepScore is available for iOS and Android. Sleep tracking, advanced alerts, performance evaluation, light and sound control, nap time notifications, sleep ratings, and a seven-day sleeping record are all included in the free edition of this program.
After a one-week trial version, SleepScore premium charges you $7.99 per month or $49.99 a year. This exclusive subscription includes unrestricted sleep chart monitoring, maps to explain your sleeping patterns, sleep training, and a doctor's report highlighting any sleep problems you may present to your doctor.
Overall, SleepScore has all of the functions you need to thoroughly explain your sleep habits if you're searching for a robust sleep tracking app.
Relax Melodies
Relax Melodies was created to assist you, along with their 35 million fellow subscribers, in putting an end to insomnia and getting proper good rest. This is the application for you if you're experiencing difficulties falling asleep. More than 100 atmospheric sounds and audio options are included in this app, with the ability to add selections from your playlists.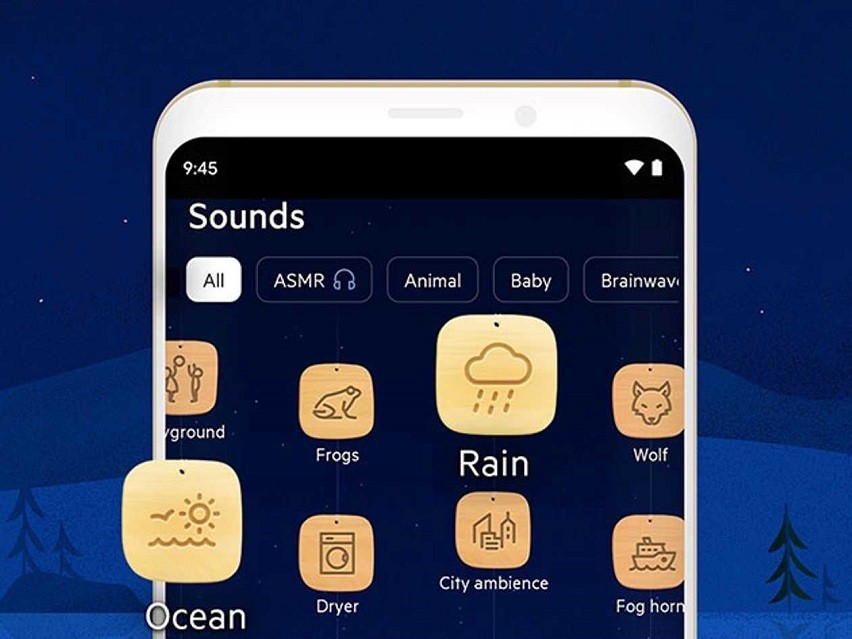 There are even various stories to listen to and organized meditations to do. Select some soothing tones, add a dash of art, mix in a melody, and voila: you've got yourself sleep-inducing harmonies. A variety of awareness thoughts can be added to the mix to lull you to take naps.
The bulk of the meditation sessions available are designed to assist you in falling and remaining asleep, but it also has morning guided meditation. These will assist you in getting off to a good start, staying focused during the day, and re-centering when things get overwhelming.
You will use melodies posted by the Relax Melodies network to explore new sound variations in addition to making your own sleep mixes. The calming effect is amplified even further by incorporating your favorite tracks from your music catalog into the sound layers.
How To Download Relax Melodies
Relax Melodies is available on the Google Play Store and Apps Store. The app's premium subscription costs $24.99 for one year and $79.99 for a lifetime. Its latest version was uploaded last May 6, 2021.
Pillow
Pillow, a sleep software from NeyBox Digital Ltd., is Apple Watch compliant but can also be used manually. This software allows you to record audio as you nap, which is helpful for those who think talking in their sleep is interfering with their sleep pattern.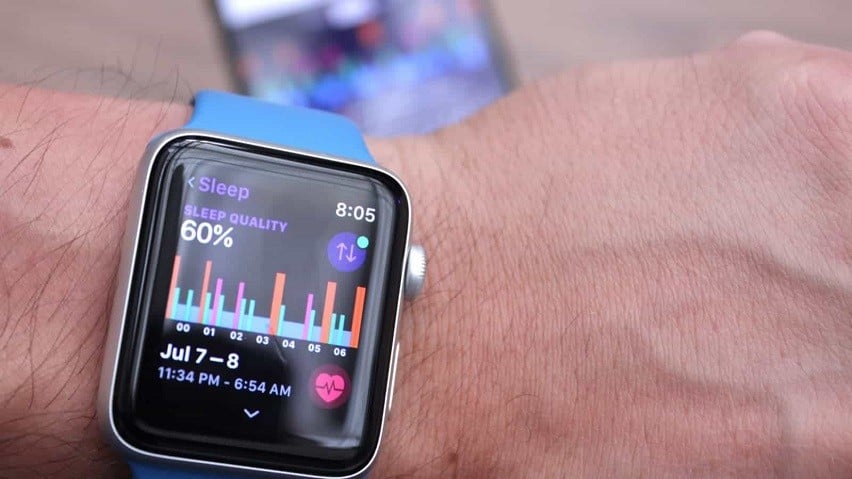 The sleep study shows patterns which provides a sleep cycle diagram and a heart rate analysis. Pillow provides daily sleep strategies to help you fall and sleep properly, and it customizes your observations over time.
When you wear your Apple Watch, Pillow will remotely activate your sleep each night, which is the simplest mode, but a manual way is also accessible. You can set a smart clock with a guide that will wake you up at precisely the correct time every day before your timer is set to go off.
You feel less drowsy and able to face the day as you wake up at your lightest sleep stage. You will get customized tips and feedback, voice clips (to track stuff like sleep talking, snoring, or sleep apnea), sleep reminders, and different nap modes if you upgrade to the premium edition of Pillow.
How To Download Pillow
Pillow is free to use in the Fitness app, but if you upgrade to premium, Pillow can plot your sleep alongside other health indicators for more insight.
Examine how factors such as calorie intake and measures affect your sleep rate. This kind of logical analysis enables one to make real-world improvements to better your sleep and health.
The app is available for download on the App Store. As of the first quarter of 2021, the app gained an average of 4.3-star rating.
The Bottom Line
Sleep tracking applications monitor your noises, movements, and actions as you rest to provide you with a good picture of your nap time and consistency. This software will also help you figure out what time you waste in Rapid Eye Movement sleep and how often you are awake during the evening.
Try any of these applications to fall asleep to sweet nature, white noise, or good music.