Slow motion has been used for numerous years and is one of the most used effects in videos. For years slow-motion effects have been used in movies and music videos to enhance the emotion of the shot. Whether you are shooting a friend performing a backflip or capturing a friend's wedding shots, slow-motion effects provide an extra bit of oomph to the video.
Previously, the technique was limited to fancy and expensive cameras only. However, today almost every smartphone is equipped with an amazing camera that can even rival the DSLRs. Almost every phone of today is packed with the ability to capture slow-motion videos.
If you do not have a flagship smartphone model but still wants to add an extra layer of creativity to your videos with a slow-motion effect – don't you worry! In this article, we bring you the top five applications to create videos in slow motion. So without further ado, let's get started!
Videoshop – Video Editor
Slow Motion Video FX
Adobe Premiere Clip
KineMaster
Efectum
Videoshop – Video Editor
One of the top video editing applications for iOS and Android is VideoShop – Video Editor. As the name suggests, the app is a full-fledged video editing application that offers a complete package of features users need to edit a video.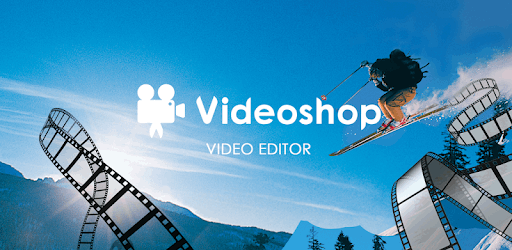 Trimming videos, adding voice-overs to videos, adding texts, and creating animated titles are some of the usual video editing features incorporated in the app.
Besides the basic editing tools, Videoshop also allows users to merge multiple videos into one, add filters, and at the same time play with brightness, contrast, saturation, and other adjustments.
The ability to create slow motion is just another perk of the Videoshop app. The best part about the slow-motion effects in this app is that you can select a certain portion of the app and apply the effect to that very part only. On the contrary, Videoshop also has the option to speed up a video.
How To Download And Use The App
As mentioned above, the app is accessible on both Android and iOS platforms for absolutely free. However, Videoshop offers monthly, yearly, and lifetime subscription plans via in-app purchases for other exclusive features.
To apply the slow-motion effects to your videos using Videoshop, all you need to do is select a video file from your gallery or record one immediately. Next, you need to tap on the Speed button and then select the part where the slow-motion effect has to be applied.
Next, by using the speed adjust button at the top, you can adjust the speed of slow motion, or on the contrary, increase the speed of the video. Once you are done with adjustments, tap on the Done button in the top-right corner. Depending upon the length of the video, processing can take a few seconds or few minutes.
Slow Motion Video FX
Slow Motion Video FX is among the most straightforward apps when it comes to creating slow-motion videos. Its sole purpose is to adjust the speed of videos to create slow-motion videos or fast-paced ones. You can record new videos in slow motion and also convert your existing videos into slow-mo clips.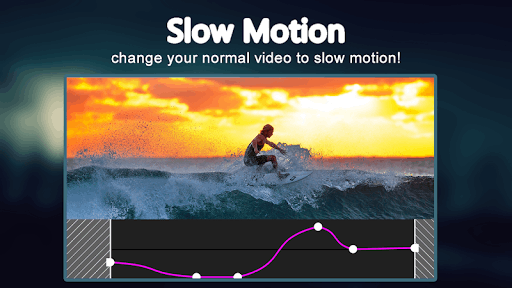 With Slow Motion Video FX, you can create magical slow-motion videos and record their speech and change its speed.
The best part about the app is that the slow-motion videos created with the app are very natural and do not feature any frame drops and shutters.
Apart from slow-motion videos, the app also lets you record videos and audio in high video resolution. Moreover, once you are done with slow-motion effects, you can show off the output videos on your YouTube and Instagram handles.
How To Download And Use The App
Both Android and iOS users can use the app on their phones. The app can be downloaded from Google Play Store and Apple App Store for free. However, the app has yearly and monthly subscription plans that give users access to premium features, including 170+ background music tracks and premium filters.
Once you've installed and launched the app, tap on the Start Slow Motion button and record a slow-motion video immediately. After this, you can set the speed bar anywhere between 0 and 1. Your video will play more slowly the closer the value is to zero, and vice versa.
If you set the speed value beyond one, you will be creating a fast-paced hyper-lapse video. As a downfall of the app, the free version of the app is ad-supported. There are multiple ads thrown into your way while editing the app, which sometimes is very annoying.
Adobe Premiere Rush
Adobe is already an established name in the world of photography and videography. With the Adobe Premiere Rush app, Adobe launches itself into the mobile-editing space that provides users with a basic set of video-editing features.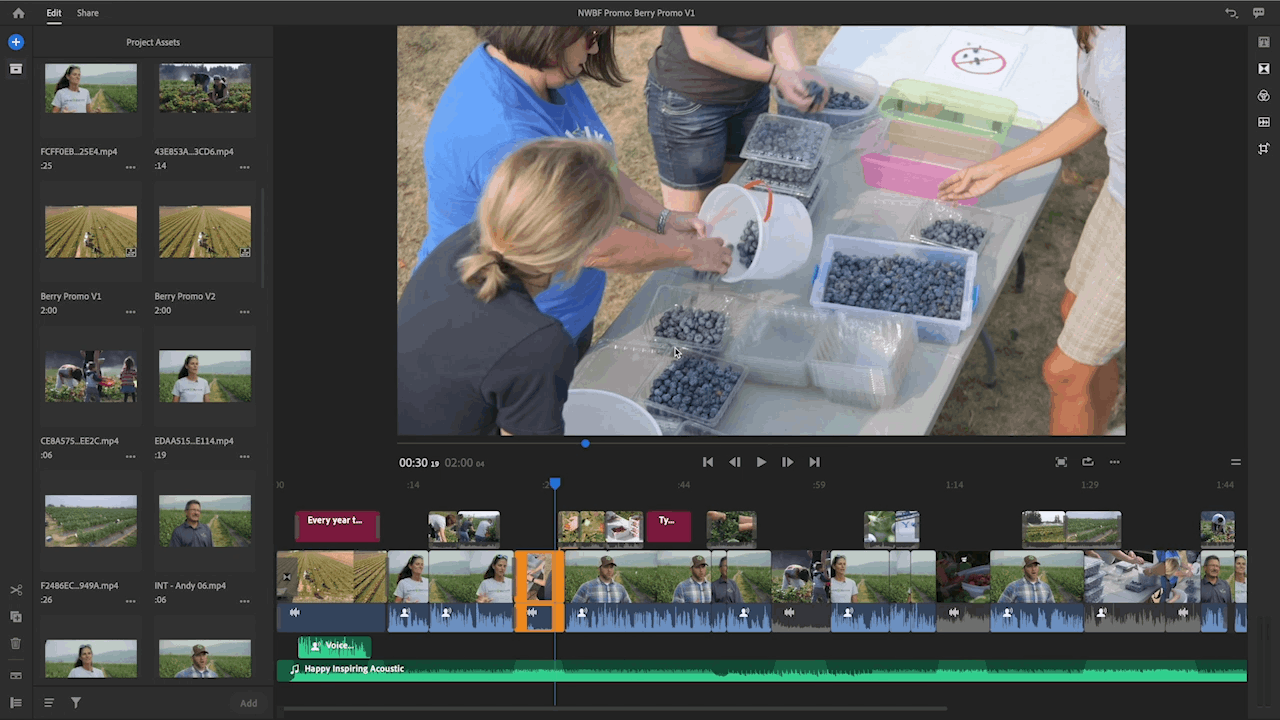 Users are able to record, edit, and share videos online with Adobe Premiere Rush. Adobe Premiere Rush has some of the most powerful editing tools to create videos that look super professional and sound great. And, when you complete your videos, you can share them to your favorite social sites, right from the app.
The best part about Adobe's premium mobile video editor is that its built-in professional camera functionality allows users to capture high-quality video content right from the app.
Along with that comes the slow-motion effect, with which you can adjust video speed with speed control and enhance the video quality with presets, filters, and much more.
How To Download And Use The App
Available for iOS and Android platforms, the app is free to download via Google Play Store or Apple App Store. Once found, tap on the download button and then install. Despite being a free-to-use app, Premiere Rush offers premium Adobe membership or Rush-phone-only membership, which costs just $6.98.
Similar to the downloading procedure, adding slow motion is also pretty easy. First, select a video from the gallery and set the speed to create a slow-motion effect. Or directly record a video at a slower pace, and create a firsthand slow-motion video.
Apart from creating slow-motion videos, you can share your content with one click on multiple social media platforms, including TikTok, Facebook, and Instagram. Crop the videos into several square aspect ratios and post them to your social media wall.
KineMaster
Similar to Videoshop, KineMaster is a full-featured professional video editing application. Developers of KineMaster believe that supreme video editing does not just have to be limited to desktops and laptops.
Therefore, they created a mobile video editing application, giving both professionals and amateurs an equal opportunity to edit their videos right on their smartphones.
With KineMaster installed on their phone, users can be creative and productive with their editing ideas anytime while they are on the go. The app supports multiple layers of videos, audio, texts, images, calligraphies, and whatnot!
Besides, there are also numerous professional video editing tools, which amateurs can even use with ease. Moreover, the app also supports real-time audio and video recording. And, last but not least, KineMaster also allows users to share content on YouTube, Facebook feeds and stories, Instagram, and much more.
How To Download And Use The App
Coming to the downloading part, you can download the app for free and it is accessible for both Android and iOS. Users can visit the store on their phone and find the app, or attached here are Android and iOS store's links, through which you can directly head to the store and begin downloading the app.
Talking about creating slow-motion videos on the app, KineMaster's Speed Control Tool does all the magic. To use the speed control tool, tap on any video clip in the primary timeline. On the right side of the screen, you will find the Options Panel, through which the speed control tool can be accessed.
Once there, lower the value of speed below one, which will slow down the clip. Finally, you can enhance the beauty of your slow-mo videos with other video filters, effects, and even texts.
Efectum
Simple to use yet a very effective video editing tool, Efectum is a great app to add bunches of flair to your videos. Efectum is a very straightforward option when it comes to creating awesome slow-motion videos – absolutely no headaches.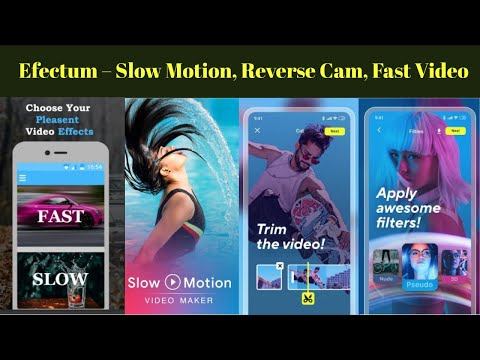 Besides, Efectum also features trimming, cutting, and speeding options. Other than that, there are many ways to add text and stickers to the video and use beautiful fonts to create stunning text edits.
Moreover, creating video and photo collages comes in bonus with the application.
How To Download And Use The App
The app is listed on both Android and iOS platforms and can be downloaded from their respective store without any hassle.
The free-to-use app also offers in-app purchases for pro versions of the app, which unlocks premium features that other free version users cannot access.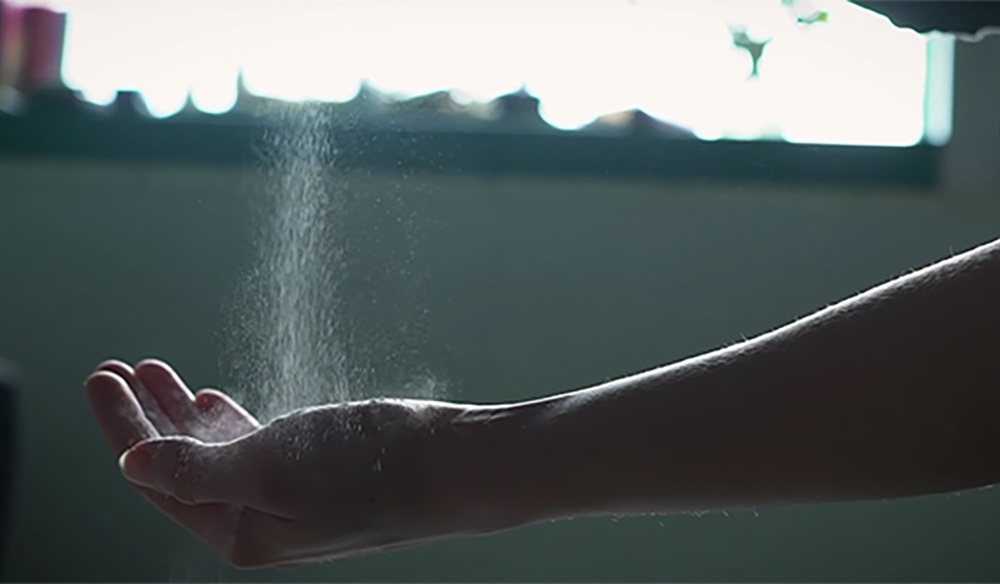 The Bottom Line
To sum up, there are the top five mobile applications to create a slow-motion video right on your smartphone.
Besides, these also have some amazing editing tools and cool filters and effects to add an extra bit of beauty to your slow-motion video.