Videoleap Editor is a video editing software that possesses a myriad of fascinating features. Developed by the team that created Motionleap photo animator, Lightrick's latest creation offers attributes and editing features that match the standards of desktop editing software without being too heavy on our pockets.
As an inspiring artist, this app allows me to add colors, trim the video, add fonts, position adjustment, add green screens and enjoy many more hallmark features that make my video editing experience worth the effort.
So now I'm here to give you some useful tips so that you too can have a blast with the Videoleap Editor. Read on to learn more.
What The App Is All About
The Ultimate Pros And Perks
How To Master Using This App
Replace And Add New Backgrounds
Get Rid Of That Green Screen
Let's Talk About Price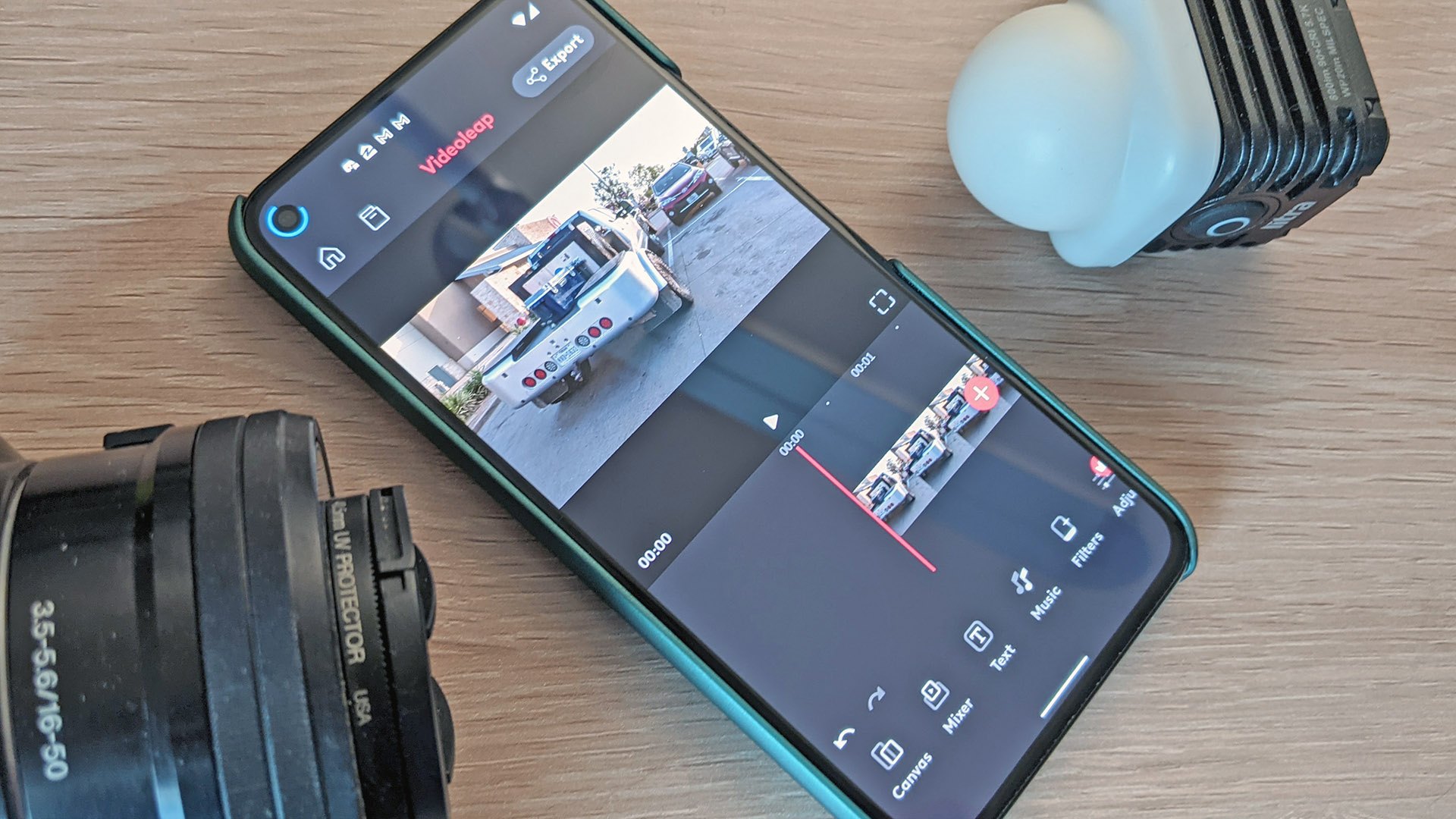 What The App Is All About
Videoleap is an app that allows us to enhance and alter the content and effects of our video and is suitable for both beginners and professionals for the many different standards of features it provides.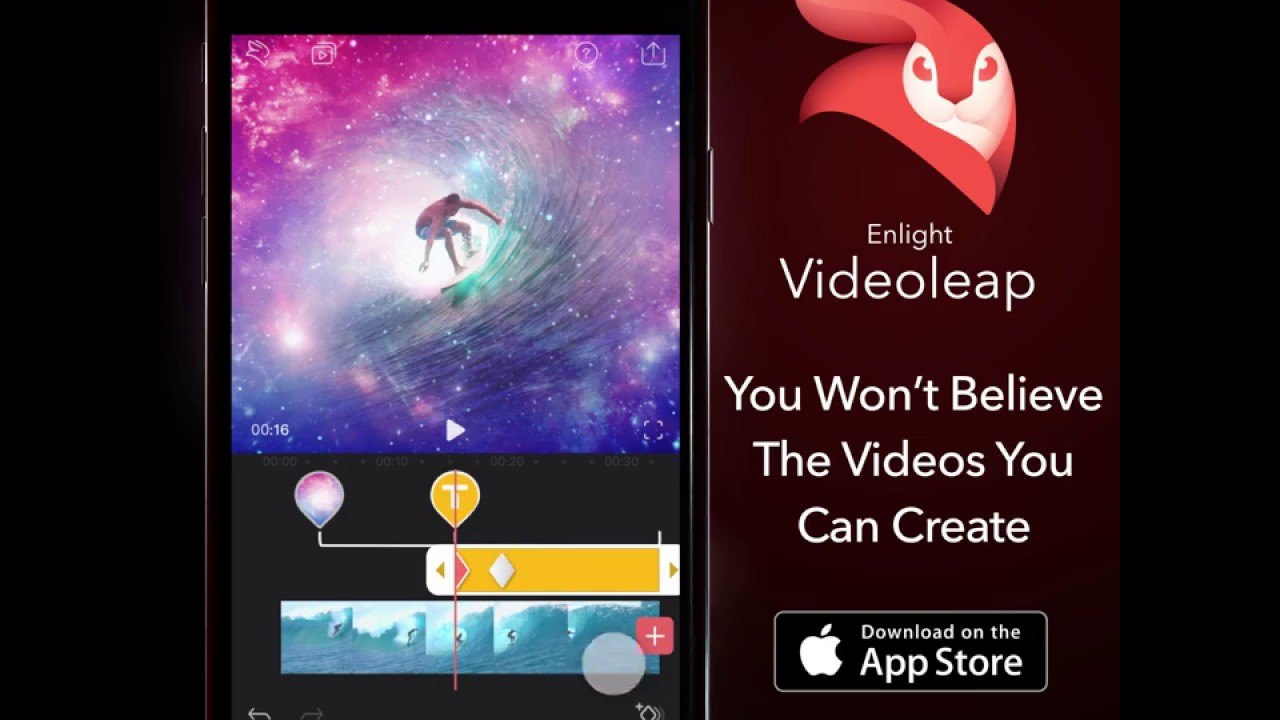 Though this app was previously restricted to iOS, the new Videoleap by Lightricks is released officially for Android users.This app is ideal for aspiring artists like me, as it allowed me to express my artistic expressions and aesthetics in ways I could only imagine before.
I could use the layering and blending features, add texts, images, shots, and fonts in my videos, and replace any background on my pictures to give them a whole new perspective.
Unique, New Features
The new Videoleap by Lightricks comes with functions that are unique to the app. The multi-layer editing lets me composite a variety of shots on top of each other. I can drag and drop clips into my videos and timeline and add transitions between them to accentuate the characteristics of the video altogether.
The layer function is not only restricted to images. We can shoot multiple videos and wrap and mix them in a single video, which is ideal for an aspiring filmmaker.
Even in the case of video adjustments, those elements would be optimized as we record the video so that we don't need to put in extra labor to make our shots perfect.
The Ultimate Pros And Perks
This app lets us export shots and videos of up to 1080p resolution and offers non-destructive video editing to retain the original quality.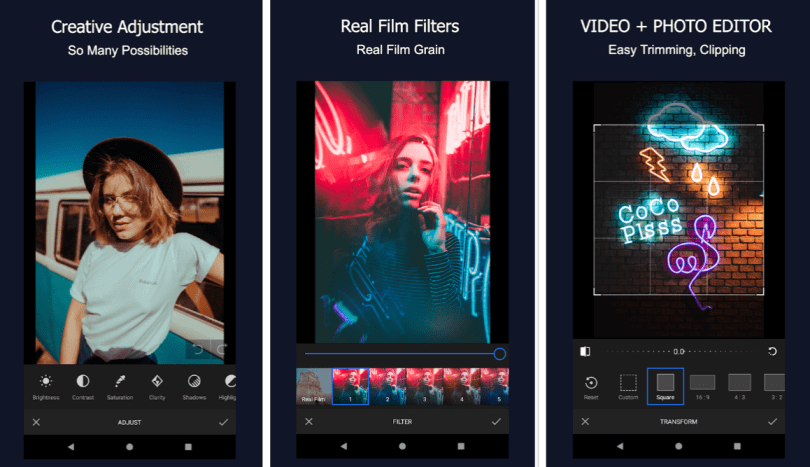 Additionally, we can also apply flawless transitions between clips and can do unlimited redo and undo until our ideal expectations are met.
To achieve the cinematic feel, the frames can be set per second from 24 to 60. We can add and edit texts with a variety of fonts and up to 100 different sound effects.
The adjustable film filters and zoom feature for frame precision further gives our videos an organized and fine finish.
Precise Video And Sound Editing
The app also provides us with the chance to make slow and fast transitions in our videos, in addition to customizing its color and aspect ratio.
We can mirror, trim, duplicate, slip, blend, and transform different clips into one single video and even apply attractive filters on them.
Not only this, but the sound editing features of this app are also top-notch. We can adjust the fade-in and fade-out functions of sounds, control the audio volume, and even alter its speed to match the content that our video is displaying.
How To Master Using This App
At first, using this app might seem overwhelming. There are certain aspects we need to master when we edit videos.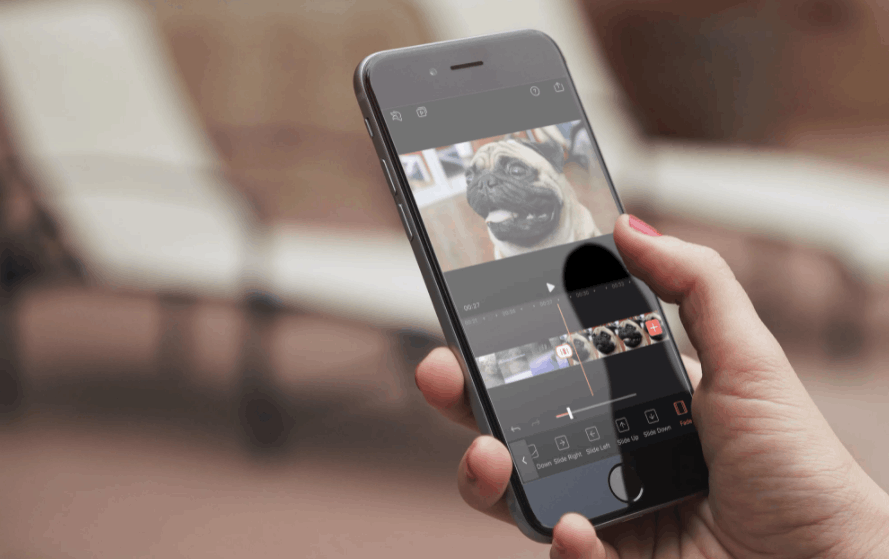 For example, it is important to know how to fit it in a frame so that it doesn't come off as overlapped, how much to zoom in or shrink so that it covers the specified area perfectly, or how much to edit in a balanced manner.
It is challenging to coordinate the elements when adjusting and editing the effects in a balanced form to make our videos not seem too filtered or edited.
As there are many things to keep in mind, and even more options and functions available to us, taking the time to master these is a must.
Readjust And Trim
First, we need to open the app and click on the plus sign at the bottom of the screen. We need to select the clips we want to add to our timeline and then click on Add to Project from our gallery. All the selected clips will then appear at the bottom of the screen.
To readjust the positions of the clips, we will need to drag the clips around and shuffle them in an order we prefer. To trim a clip, we need to select it and drag it from either side of the arrows to cut it to the length we want.
Replace And Add New Backgrounds
There are times when we don't live in places with picturesque backgrounds. In that case, this app would come in very handy. Whether I want to replace a green or a white screen or use transitions and colors in a silhouette, this app would take care of it all.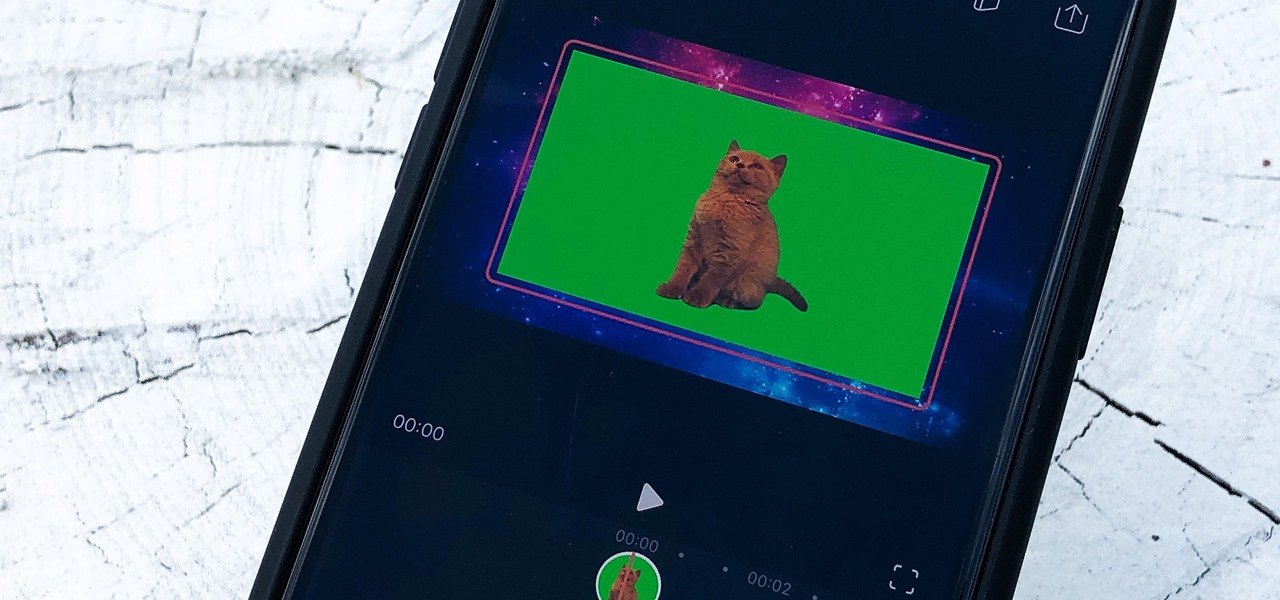 I can go to the app and click on the arrow symbol, which includes a caption, Start a new project. Then I need to click on the plus sign to add a new clip. Note that I need to pick my background shot first to replace it later.
Make Use Of The Abundant Choices Of Shots
Now, the thing that pleased me the most was that I can either select clips from my own camera roll or choose among the various selection of sophisticated and artistic stock shots that I can use to take my video to the next level.
However, these shots, available under the title Getty Images, aren't free. But once you witness how amazing they are, spending those bucks would seem worth it.
And even if you are a money-saver like I often am, you can head over to Pixabay or Videoleap, and you will get your hands on all the free shots.
Get Rid Of That Green Screen
Don't we all like to build our own fantasy worlds when reality seems a little too mundane? That's what green screens are for. This gracious app gave me a chance to create my own land of dreams, and now I'm going to teach you how you can do the same.
First, you need to select the shot that would act as your make-believe background. It can be a landscape, New York's high buildings, forests of Savannah, or whatever caught your attention.
Remember, you need to have a picture of you in the foreground with a green screen acting as the background. Then, head over to the bottom of the screen and click on Mixer, followed by Recent.
After your gallery pops open, select your picture with the green screen, and it would appear over the shot you first chose.
Enhance And Make It Perfect
After the shot appears over the green screen, you will have to expand your picture until it fits the frame over the shot and then fuses them together with the Chroma key. Move this circular green ring around until you get an almost perfect picture with the green screen replaces your fantasy land.
I did make some adjustments using the enhancement features: "Picker," "Intensity," "Shadow," and "Reset" are some of the tools that make sure that no trace of any fake screen is left behind. Note that you can do the same with a white screen as well.
And as I mentioned before, you can fill a silhouette using vibrant color patterns or funky animations and transitions. I edited my silhouette so that it seems that I'm traveling inside a galaxy, and it was pretty cool!
Let's Talk About Price
Since there are insurmountable features and options, Videoleap comes at a cost, though reasonable. There are some basic functions that we can access for free, but if we want to make use of its best features, we will need to pay some money.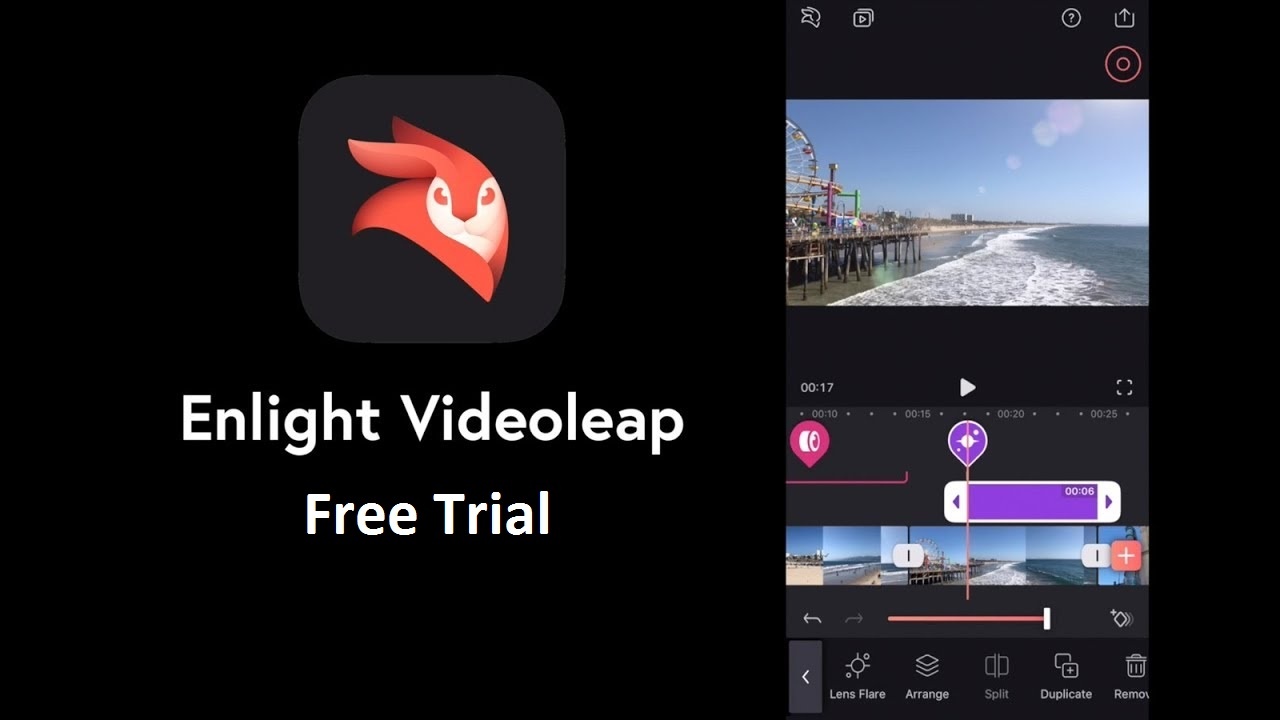 Downloading Videoleap is free. If the app is eligible for a free trial, we need to use that free trial but subscribe to it before the trial ends.
As soon as we do that, our purchase will be confirmed, and we would now be able to enjoy all its optimum features.
Select Among The Three Packages
Remember, our subscription will start immediately after our free trial ends unless we cancel it before 24 hours. The monthly subscription is offered at $7.99 and the Pro version of the subscription, which covers the year, comes at the cost of $35.
If either of those options is not suitable for some of us, there is a third one: we can get a permanent unlock for $70, which includes enough functions for us to get the best out of this productive app.
Now that you know at least some fundamentals of this app download it and create your own dreamland.
Wrapping up
A thousand creative possibilities are all packaged into one in this inventive and aesthetically pleasing Videoleap app. Once you get the hang of how all the basic tools need to be handled, the artist in you won't be able to stop.