Working out has never been a fun activity for many people. You strain yourself with many strenuous physical activities and the worse part is you often do it alone. Fortunately, there's an app that will keep you company and help you focus on your goals—the RunKeeper app.
RunKeeper is a workout tracker that offers many features to help you keep track of your activities and goals. However, there are also a lot of fun features that have been incorporated into the app that I really like.
Working out can be very challenging for beginners. This is what the RunKeeper app excels at. For more information, check out my article below and discover how you can track your workout, set goals, and follow through on them.
Setting Goals with the RunKeeper App
Getting Started with the RunKeeper App
Invite Your Friends to Go for Casual Runs
Get Serious and Be Competitive
Why RunKeeper Is the Top Running App on Mobile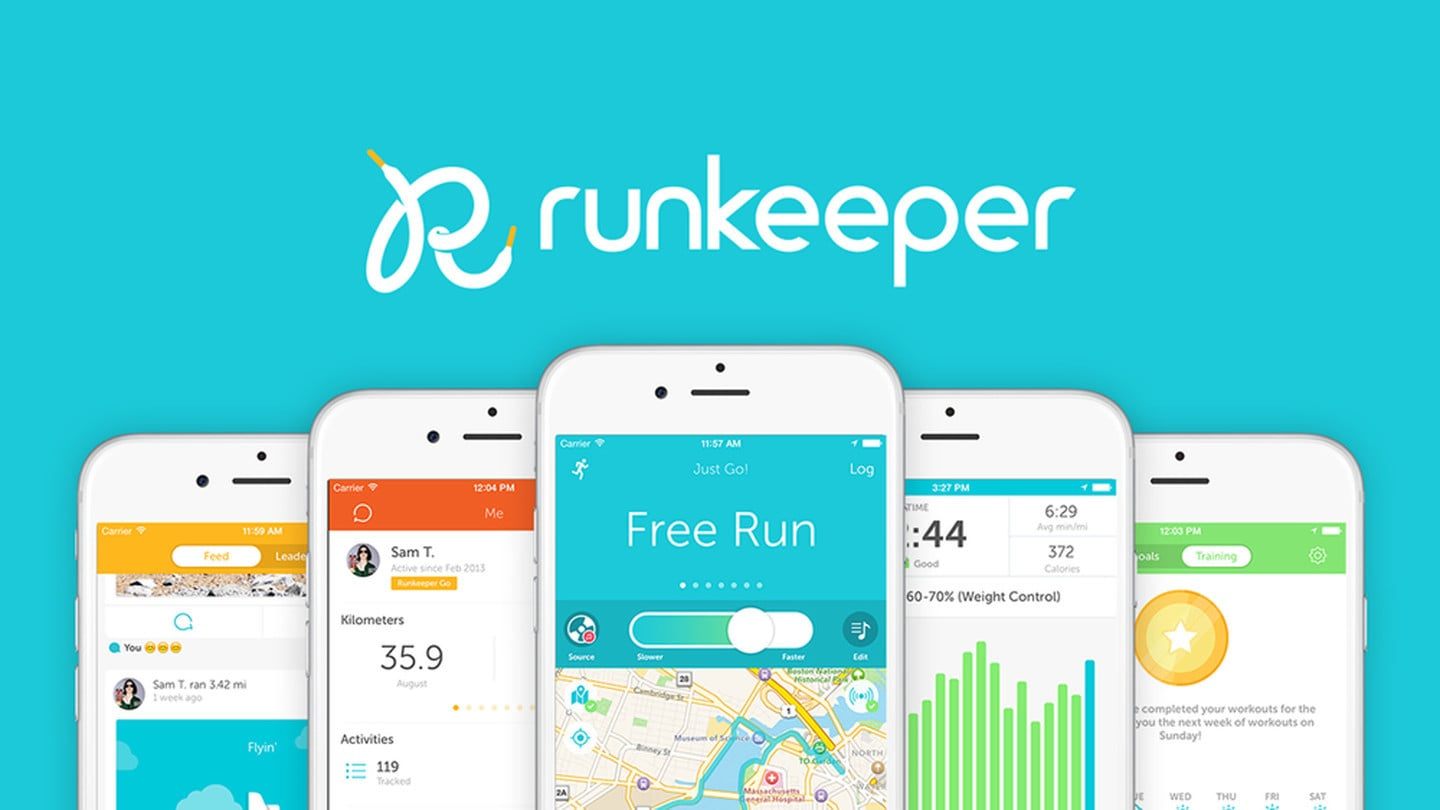 Setting Goals with the RunKeeper App
The RunKeeper app is a fitness mobile app that lets me track my exercise activities while also setting realistic and measurable goals.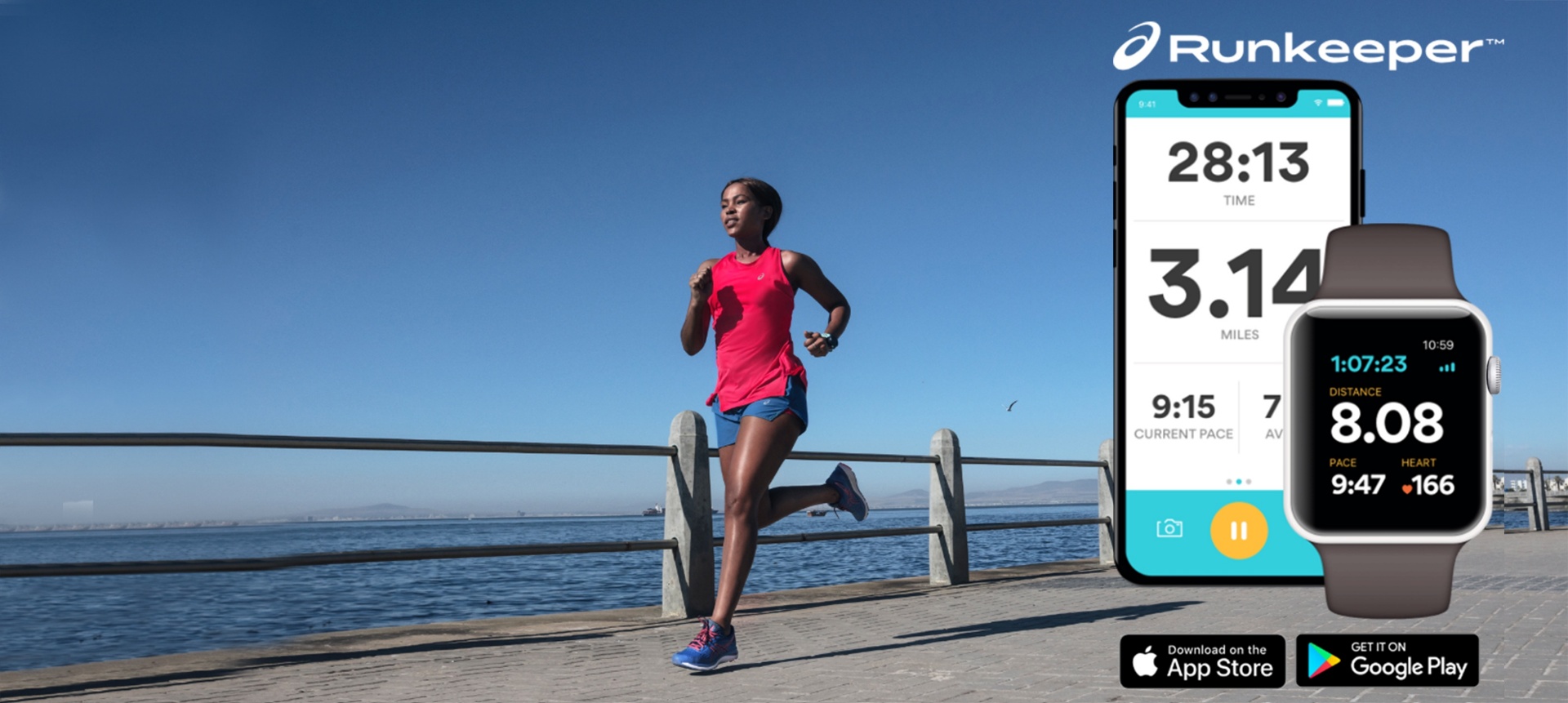 This allows me to see my progress and set better expectations for my workout sessions. Anyone can use the RunKeeper app which can be a great tool for your fitness journey.
The app is loaded with features that have helped me lose weight but the app also has many other functions. You'll learn more about them with the guide down below.
Not only does it keep track of my exercise routine but it also tracks many other activities such as biking and swimming.
Unlock RunKeeper Go and Stay Motivated
RunKeeper is free to use but I can always upgrade to RunKeeper Go to keep me more motivated with my workout sessions. The RunKeeper Go is available on a monthly subscription for $9.99 a month or $39.99 a year.
With RunKeeper Go, I receive coaching plans depending on my fitness goals, schedule, and running skills. The subscription also provides more in-depth stats for me to see the progress that I've made throughout the times I've been using the app.
I also get to compare the intensity of the workout sessions. Apart from that, I also receive live tracking from my family and friends and can see how I can keep up with them.
Getting Started with the RunKeeper App
After downloading the app, I can start by either signing up or logging in to the app. I can log in using my Google or Apple account and even my Facebook account or email address.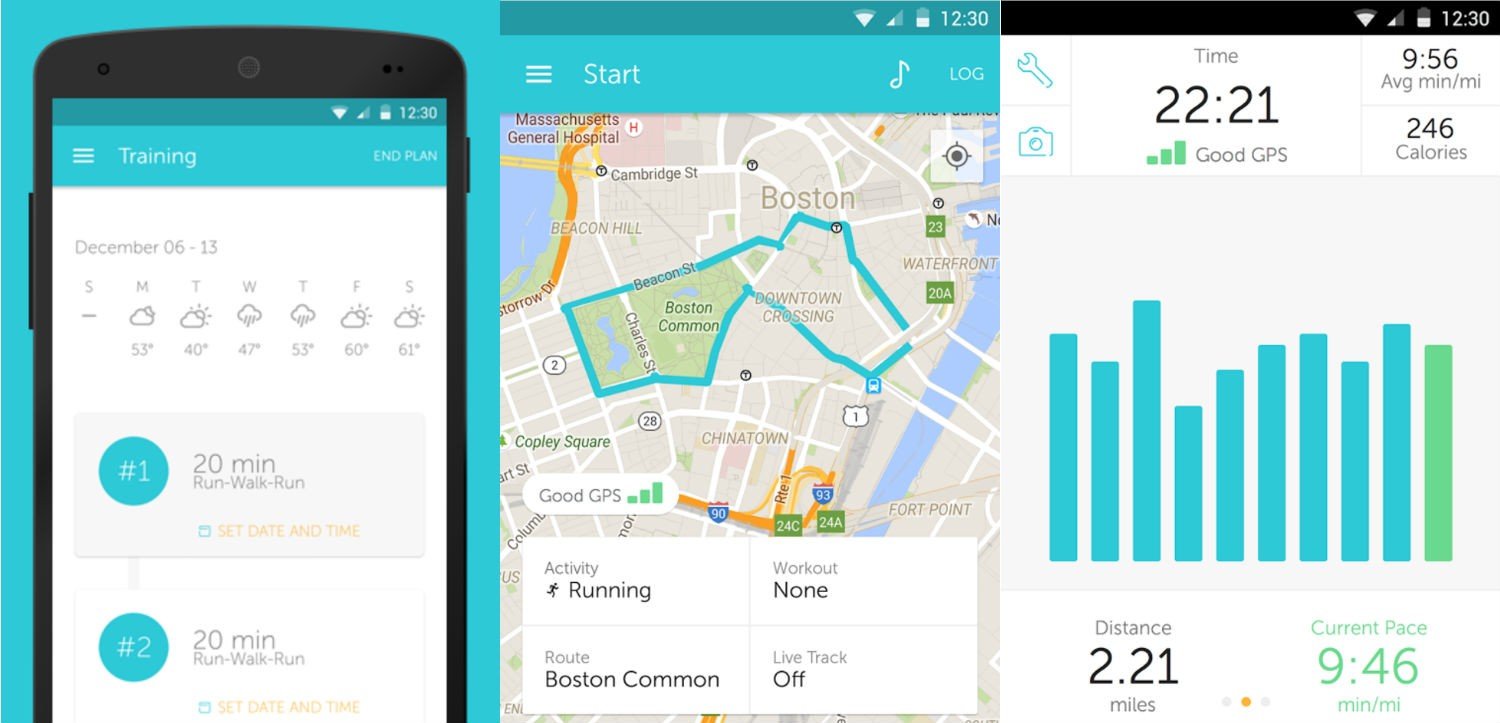 The Start screen is the main hub of the app where I can start my workout session. Sync the app with your Apple Watch or Garmin device to begin.
You'll notice that there's a large Start button at the bottom of the screen alongside many other stats such as Activity, Workout, Music, and Audio Stats among others. There are over 10 activities that can be tracked and can be seen in the log.
I can check how much time it took me to cover the entire distance and how many kilometers I've run. For those who are working out at the gym, I suggest that you use the Stopwatch Mode instead then select the type of activity that you want to do.
Try Beginner Workouts First
The RunKeeper app can be very daunting for workout newbies. The number of options and activities that can be done was a bit overwhelming for me when I first started using the app.
This is why I always recommend starting with the Beginner Workouts first. At the Start hub, tap Workout and tap Beginner Workout. The app will then suggest the type of activities that you can do as a newbie.
You can also increase the intensity or even create your own intervals by tapping on Custom. There are many other stats that you can modify such as the distance, length of time, and even the speed. All of this depends on how many workouts you want to put in as a beginner.
Invite Your Friends to Go for Casual Runs
While many might want to use the RunKeeper app to help them motivate themselves with their workout sessions, I personally use them to invite friends for casual runs.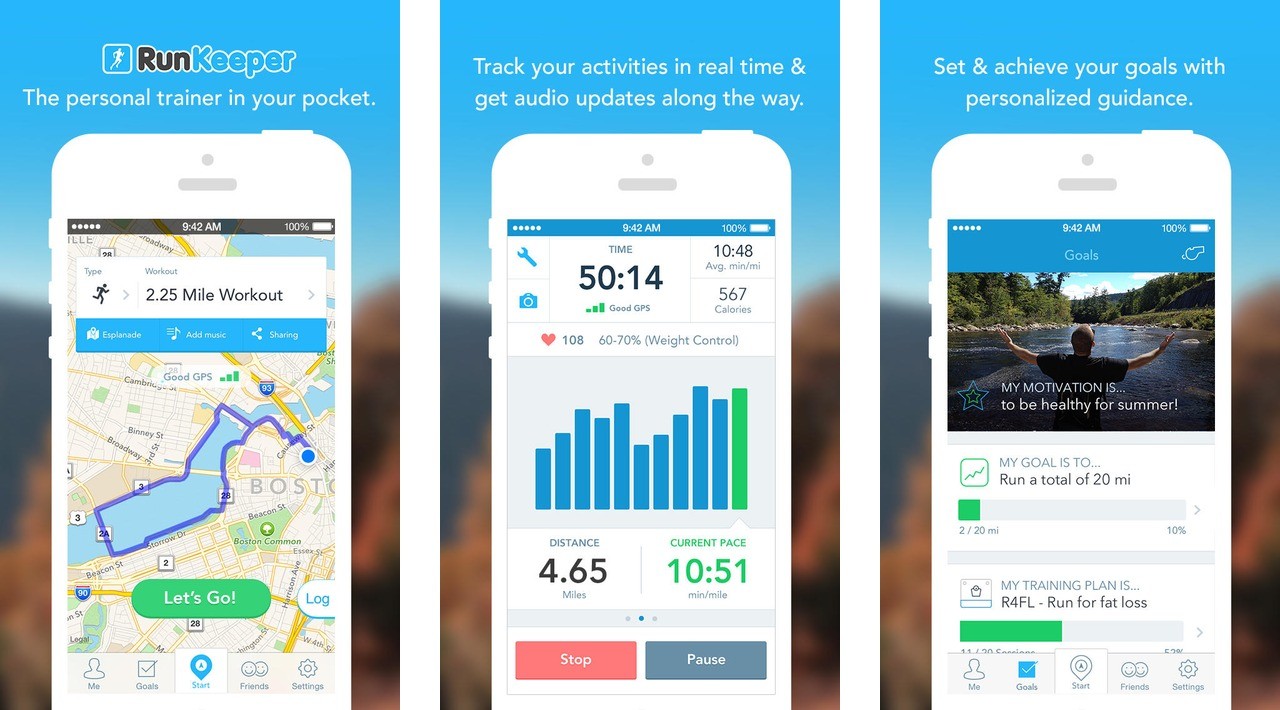 In these cases, the speed and endurance vary from person to person so I try to disable a lot of the stats on my app. I then log all the activities done during that time as well as take photos so we can share them on social media.
Other RunKeeper users can share photos within the app so keep on tagging your friends while doing your activities.
You won't notice it but you might have already gone above your target goals for that day when you work out with your friends.
Explore and Discover New Places
The RunKeeper app is also a great way for me to go sightseeing. Whenever I'm traveling outside the country or visiting a new town, I often use RunKeeper to keep track of my activities.
It is one of the most underrated features on the app where I can view the map and explore different new places around the area. The fact that I can also take photos to help me document my travels is also great.
The RunKeeper app also helps me create a temporary route so whenever I'm in a hurry and don't know where to go, the app points me in the right direction.
Get Serious and Be Competitive
For those who want to be more serious with their health journey, the RunKeeper app, or RunKeeper Go, is a great way to boost your daily activities and help you reach your goals.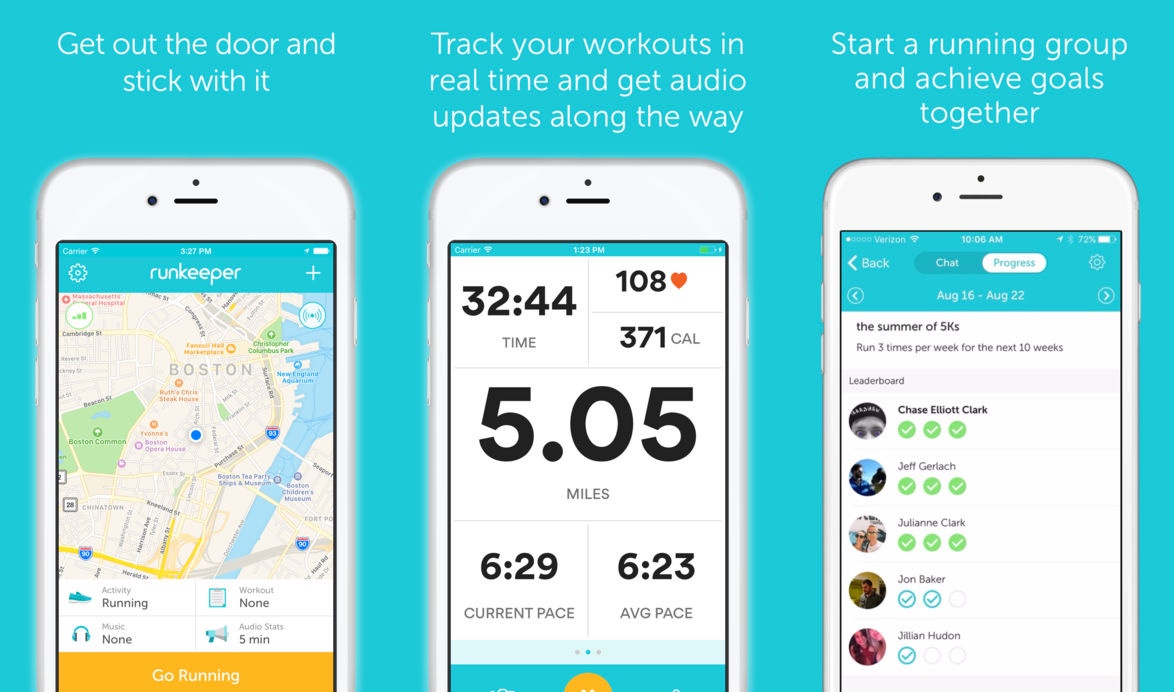 Whether you want to lose weight within a certain period or focus on enhancing your endurance, the app offers training plans that can accommodate your needs. While I may not be a competitive person in general, it does help that I try to be one from time to time and consider races.
The audio cues from the app keep me motivated during my intense running session so I have more focus to achieve my goals for that day.
If you really want to be serious and competitive, the RunKeeper app can do that as well.
Activate Audio Cues and Many Other Settings
Before I head out for a run, I always tweak several settings first so that the app can continue to guide me through the session. For new users, it is best that you try to activate Audio Cues so that you won't be looking at your phone all the time while you're running.
Tap Audio Stats at the bottom of the screen. This is where you can customize the kind of stats that you want to hear while running through audio notifications.
These audio notifications include the distance I've traveled, the current time, the average pace and speed as well as the current ones. The app even provides audio notifications for average heart rate for those who are looking to improve their heart health.
Why RunKeeper Is the Top Running App on Mobile
One of the main reasons why the RunKeeper app has risen to popularity nowadays is that people are keener on working out from home.
In the past few years, people have been regularly exercising to keep themselves in top shape. The app provides meaningful ways to improve the quality of exercise for each user.
With its simple interface, myriad of training plans, and other features, it's no wonder why the RunKeeper app is the go-to app for workout beginners who want to start their health journey.
Whether you're fond of running, hiking, biking, or even swimming, the app keeps track of all your activities and provides you with the information you need to monitor your progress.
The Mental Health Benefits of Using the RunKeeper App
Apart from the physical benefits I get from using the RunKeeper app, it has also helped me with my mental health. Running and many other workout exercises have greatly improved my mental health.
Casual walks with friends are now my go-to choice if I want to reconnect with my friends while joining serious training sessions has helped me focus and maintain my motivation to stay fit. As such, RunKeeper has truly helped me with my mental health.
Conclusion
From fun challenges to sharing workout pics on social media, the RunKeeper app is truly one of the best exercise apps that I've used so far. Working out, setting goals, and seeing the progress has kept me motivated towards my health journey for years now.
Start your fitness journey today with this app! RunKeeper is available for download at the Google Play Store and the App Store today.