The plastic pools are perfect for combating the summer heat. They are not only ideal for small children but also to cool adults and pets.
Unfortunately, many of these pools are used without any filter, which contributes to dirt and accumulation of bacteria that can affect health. Today pools are easy to clean. Here we will teach you how to clean a plastic pool without complications.
Steps to follow:
Step One
Empty the pool water somewhere in the garden that needs water. It would be more beneficial if you did it in a different place to clean the pool to avoid more dirt.
Step Two
Clean the pool when emptying it, do not leave it for another day. If you do not follow this point, the next day, the pool may have more impurities, so cleaning will take longer than it should.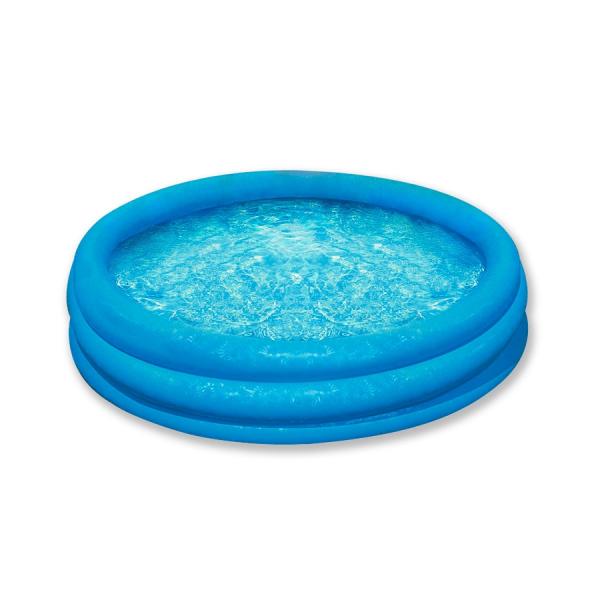 Step Three
Use a mixture of white vinegar and warm water for a pool with little dirt; This natural cleaner will allow you to leave many other surfaces flawless, as you can see in our article on how to clean with vinegar. You can use an old cloth to clean the pool, when you finish cleaning, throw the cloth in the trash.
To remove dirt from the pool, you can also use dish soap and water. First, mix a little soap in the water, use a cloth to clean the pool.
Step Five
If your pool is very dirty or moldy, make a mixture of bleach and warm water. To clean, use a cloth and clean the pool little by little. Never use paper towels as they do not resist bleach and will create more dirt.
Step Six
When you finish cleaning the pool, rinse it with plenty of water and remove all the remains of the mixture that you have used. You can rinse it several times to be safe.
More Tips
A good tip is to wear a swimsuit to clean the pool, so you don't stain your clothes, and you will have greater comfort.
Clean the pool away from the children. Remember that they imitate everything they see.
Adapted and translated by The Cop Cart Staff
Sources: Uncomo