Reading novels and stories is one of my favorite things to do. This is the reason why I was hoping there's an app that will help me find all the novels that I want to read using my phone. Fortunately, I was able to discover the GoNovel app.
GoNovel is a platform where I get to find various stories from authors all over the world. The mobile app also has many features that entertain a myriad of users. Whether you're a bookworm or a gamer, the GoNovel app has everything for you.
If you're interested to learn more about the app and its features, check out more about the GoNovel app and discover more with my guide below.
Read Novels for Free
Start Reading Novels and Get Paid for Completing Tasks
Check-In Every Day and Play Games
Check Out Videos That You Like
Become a Writer and Fulfill Your Dreams
Read Novels for Free
Sometimes, I just want to go to a corner, sit down on my favorite chair, and read my favorite novels and books. This is the reason why I downloaded one of my favorites app ever—the GoNovel app.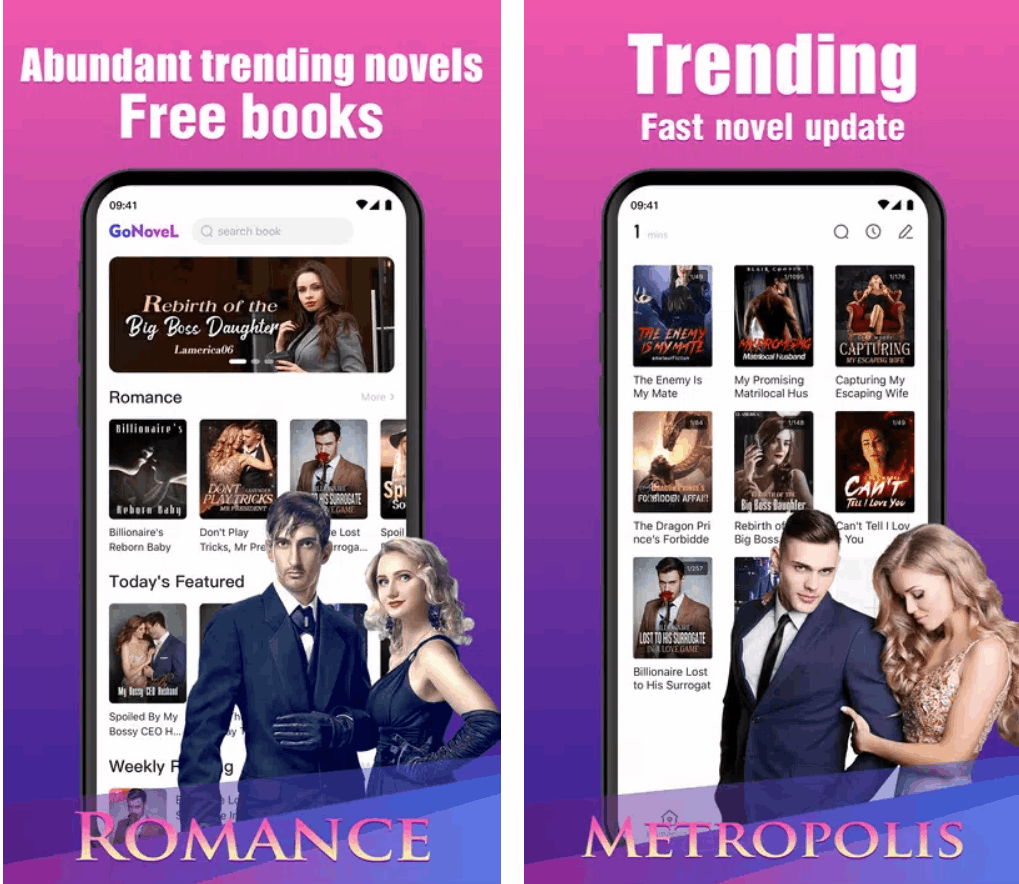 For those who don't know yet, GoNovel is the one-stop mobile app for entertainment where I can search and find the best and most popular online novels and books from all over the world. All I need to do is type in the title of the novel that I'm looking and I can easily find it.
The best part about reading novels on the GoNovel app is that it is all free. There are no hidden charges and you don't need to purchase a novel or book just to read it.
There are also no time limits to the title that you want to read. If you're a fan of reading novels, this is the perfect app for you.
Hundreds of Categories to Choose From
Imagine going inside the bookstore with hundreds or even thousands of novels to choose from. That is what I felt when I first started using the GoNovel app. There are over hundreds of novels to be read and hundreds of categories to choose from.
Whether you like horror, fantasy, or romance, the app has everything that you need. Each genre is categorized under different tabs so you can find the best titles under such category. If you're looking to discover new and exciting novels, you can also check out the Today's Feature tab.
There is also a weekly recommendation for those who want to discover classic novels to read. Whether you want old classic novels or the most trending novel of the day, the GoNovel app has everything for you.
Start Reading Novels and Get Paid for Completing Tasks
Reading books and novels is already a fun habit to do but how would you feel if you get the chance to earn by doing the things that you like? Yes, you read that right.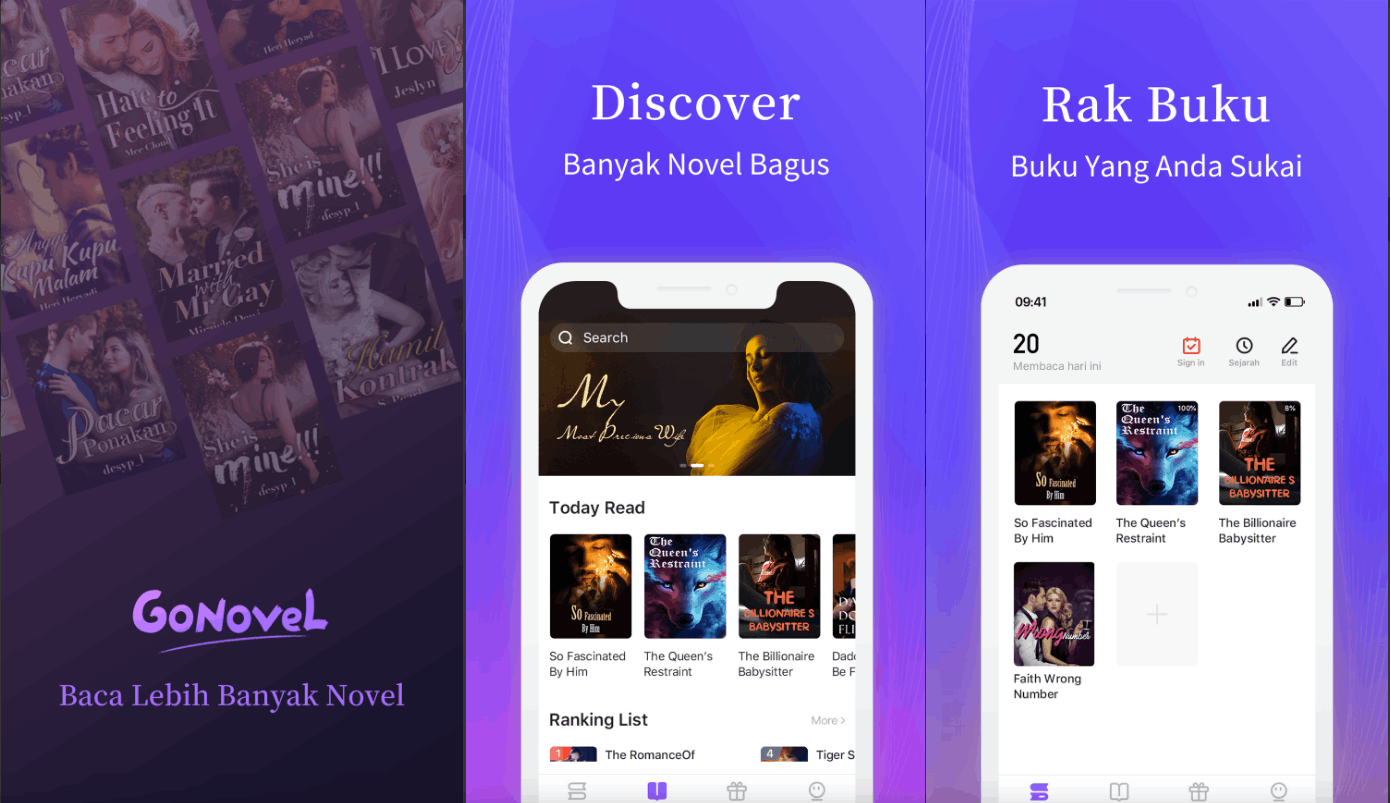 The GoNovel app lets you earn money by just reading novels and completing tasks. I've noticed that there are tasks within the app for users to complete. Every time I complete a task, the app offers several points for me to collect which can then be converted into cash.
There are a lot of tasks and most of them involve reading certain novels that I've found to be quite interesting as well. So, if you're into reading and you want to start to earn money, complete these tasks as fast as you can.
There is still more to discover about the app especially if you want to start earning, check them out below.
Invite Your Friends and Start Earning
Apart from reading novels and completing tasks, there are still so many things to do with the app. I also tried inviting my friends to download the app knowing we can earn a little bit of side income in using it.
By sending a referral link to download the app, I can introduce my friends to this amazing app. I also get a share of points whenever a friend downloads and uses the app.
I highly suggest that you try to introduce this amazing app to your friends and then send them the link to download it with your referral. This will add to your points that will help increase your income.
Check-In Every Day and Play Games
I've mentioned above that there are so many things to discover with the GoNovel app. I've also discovered that I can play mini-games within the app.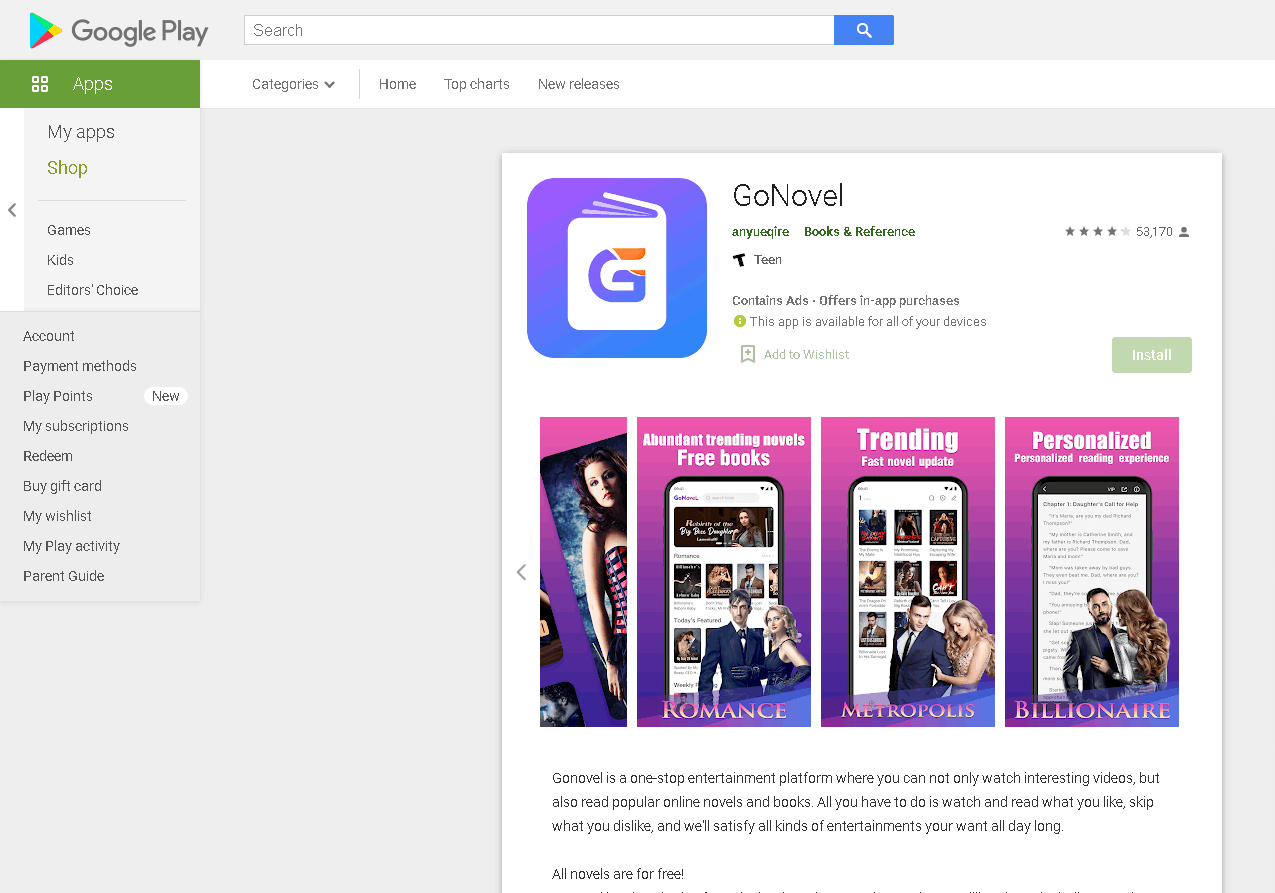 Considering that this is mainly an app about novels, the mini-games are quite simple.
Additionally, the app also features daily log-in tasks where I can check in every day. I then receive rewards if I log in and check in consecutively for a certain number of days.
Most of the rewards include points that add up to my overall score that will then contribute to my earnings.
How to Download the GoNovel App
Now that I've fully enticed you to try the app, here is how you can download it. GoNovel is available to download exclusively from the Google Play Store. You won't be able to download the app anywhere else.
Make sure to download it only through this platform to ensure the safety of your device and personal information. To begin the download process, tap Install and wait until the app is fully installed.
You will then be asked for several permissions and to log in using your credentials. Then, you can use the app and search for your favorite novels to read. It's that simple.
Check Out Videos That You Like
From novels to mini-games, you'd think that the GoNovel app is going to stop adding more features. However, the app continues to amaze me with many more features by letting us watch videos.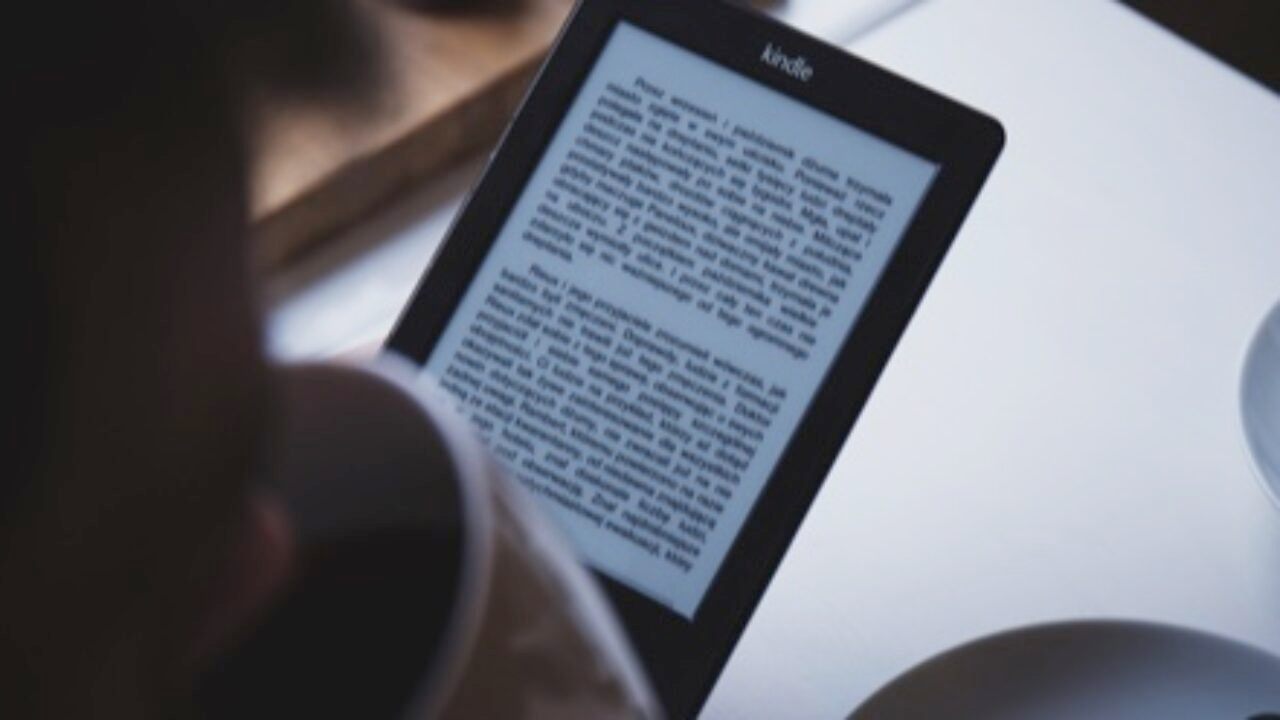 Watch videos from all over the world and indulge in different content that you might like especially when it comes to the novels that you're interested in.
Many of the videos that I've found on the app are reviews from novels and books while others are more about the plot discussions. It's a very interesting feature to add to an app that acts as a library.
Skip to the Good Part
There were certain instances when I didn't like the videos that I was watching. Many other apps want users to finish the entire video so they can get the revenue even if they don't like the content.
With the GoNovel app, you can skip certain parts of the video to get to the good part. What I've noticed with the GoNovel app is that it prefers to have you entertained by providing you with different kinds of content to consume.
Try to explore the app even further and discover various content ranging from videos to books that you will surely love. I honestly love using this app as this is what bookworms are looking for.
Become a Writer and Fulfill Your Dreams
Here's one of the main reasons why I was interested in downloading the GoNovel app. The app lets me chase my dream of becoming a writer.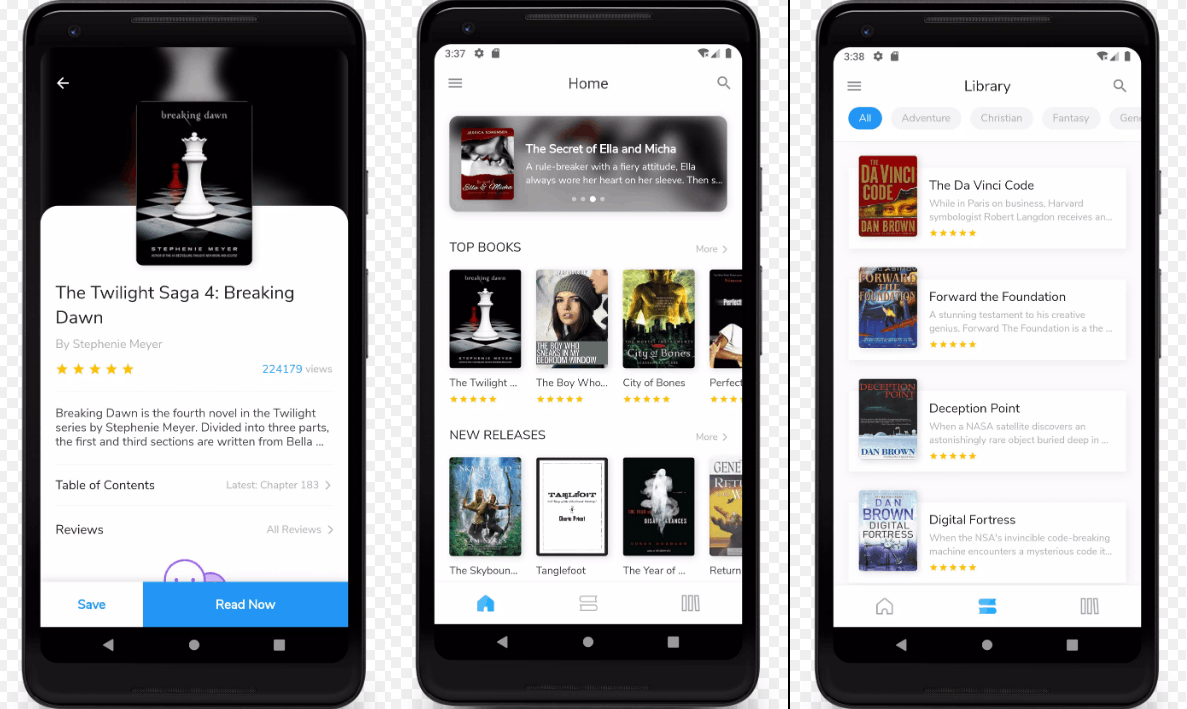 GoNovel offers a chance for me to publish my content and even lets me earn a few bucks. With so many unique novels and stories to tell, the app is a great platform for me to share my content with the world and get paid for it.
I don't need to spend a lot to get my story published on the app. There is also a team of editors that will guide me through the writing process so that it will fit in with the app's branding.
Go ahead and check it out if you're planning to become a writer someday.
How to Apply as a Writer
If you truly want to become a writer, here's how you can apply within the app and have your stories and novels published for the rest of the world to read. First, you can contact them through the app to apply as a writer.
You shouldn't be worried even if you do not have any professional experience as a writer. They have all the tools needed to help you perform and write the best content that you can produce.
Once you fill out the form, wait for the email confirmation and then you can agree on your rates. Be sure to read all of the guidelines and rules before you agree with their program.
Conclusion
If you're one of the many people like me who's fond of reading novels online, I think it is time that you download and discover the GoNovel app. It has all the features needed for an avid reader of novels.
Not only do you get to enjoy different stories from authors all over the world, but you also get to play mini-games as well as the chance to become a writer on the platform. If you want to read more, this is a great app. todownload!