Getting healthy during these times is quite a challenge. You will need all the help that you can get and that's why I choose to download and use the FitOn app as part of my daily workout routine.
FitOn is a mobile app that features different workout plans for different types of people. Whatever your goal is, the FitOn app has everything that you need from yoga and meditation to kickboxing and strength training.
It offers a lot of different features suited for your health needs but there's still a lot more to discover within the app. Find out more about what the app is all about, how to use it, how to download it, its best features, the pros and cons of using the app, and more with my guide down below.
Different Types of Classes for Your Fitness Needs
Get Personalized Workout Plans
Track Your Progress Amongst Many Other Users
Gain Unlimited Access and Stream Anywhere for Free
What I Liked About the FitOn App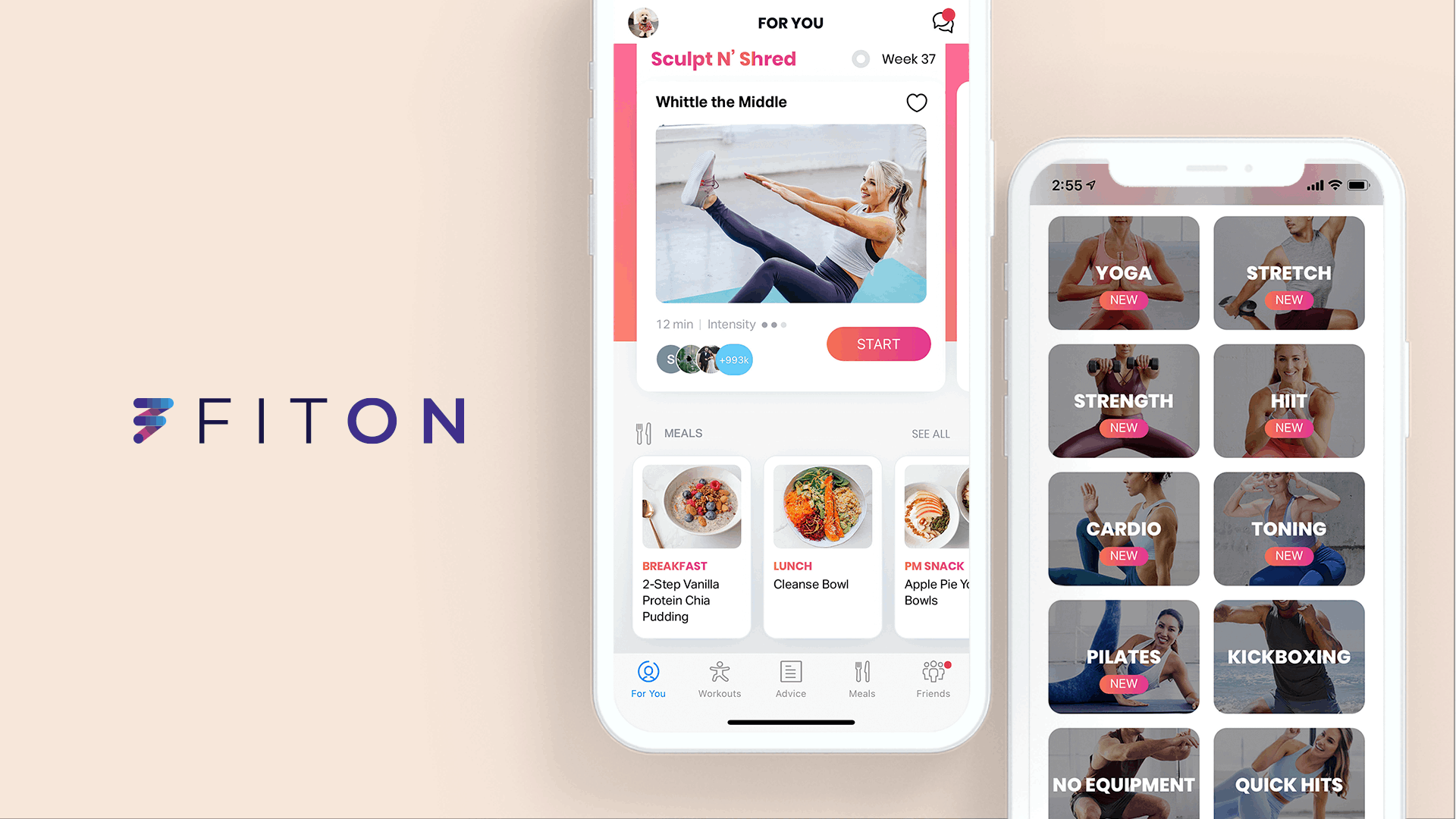 Different Types of Classes for Your Fitness Needs
The FitOn app is the perfect app to use if you want to lose weight, gain muscles, or simply stay healthy. It offers a library of different kinds of classes that will fit the needs of its wide range of users.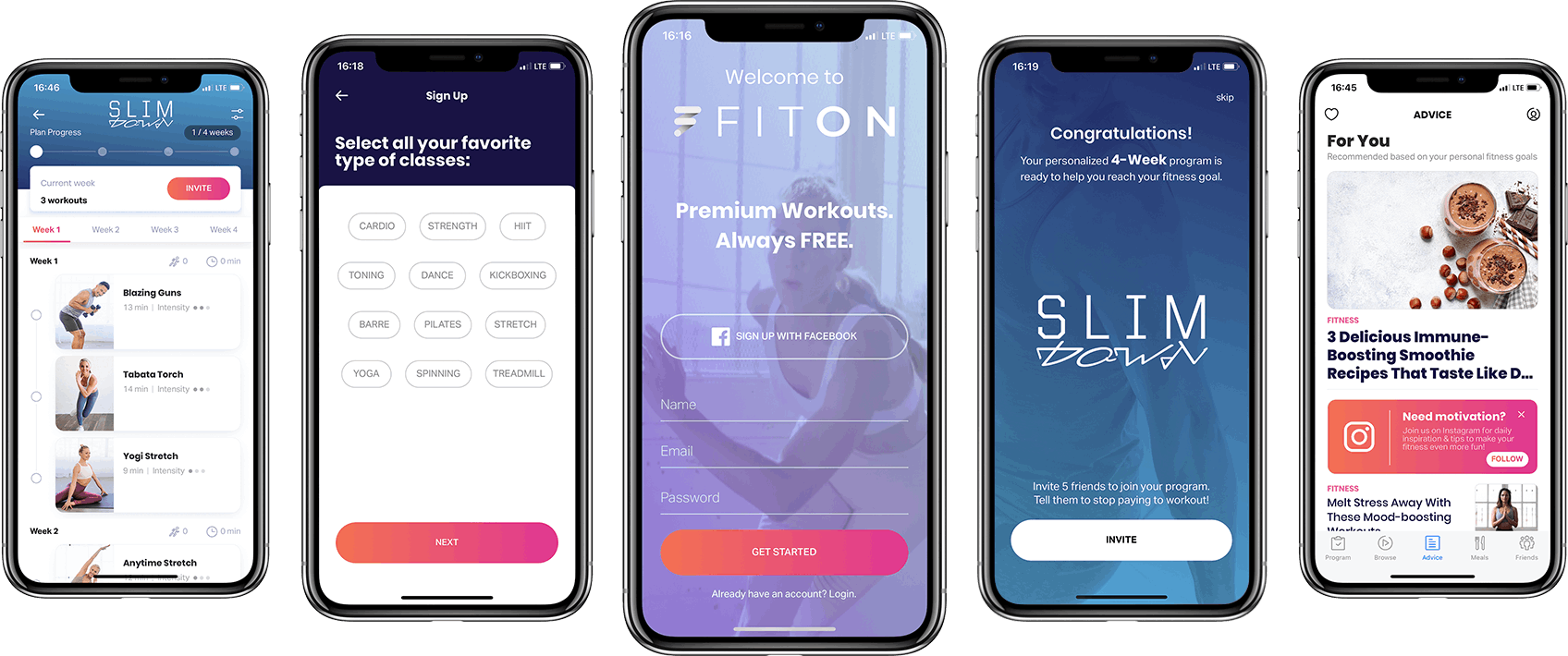 I've discovered that there are more than 10 different kinds of classes that I can choose. From strength training to HIIT, there's always something for everyone.
The FitOn app also offers personalized health plans which include different workout sessions, diet plans, and other fitness goals. Get fit with the help of the world's best fitness experts as they guide you through different classes each day.
Sweat it out with popular fitness trainers, including the likes of Cassey Ho, Kenta Seki, and more as they help you achieve your fitness goals.
How to Use the FitOn App
To use the app, I simply download it from the Google Play Store or the Apple App Store if you have an iOS device. I then log in and create a profile that has all the information needed to gauge my health status.
I was asked a series of questions about my fitness level, the demographic that I belong to, fitness preferences, and many other inquiries about my lifestyle.
For those who are starting their fitness journey, I suggest that you try to be as honest as possible so that the app will provide you with proper recommendations set for beginners. I was given the option to create a fitness plan at the start and then checked out the videos immediately.
Get Personalized Workout Plans
Speaking of fitness plans, the FitOn app offers personalized workout plans based on the answers to the questions during the registration. This is the reason why I highly suggest that you answer those questions as accurately as possible.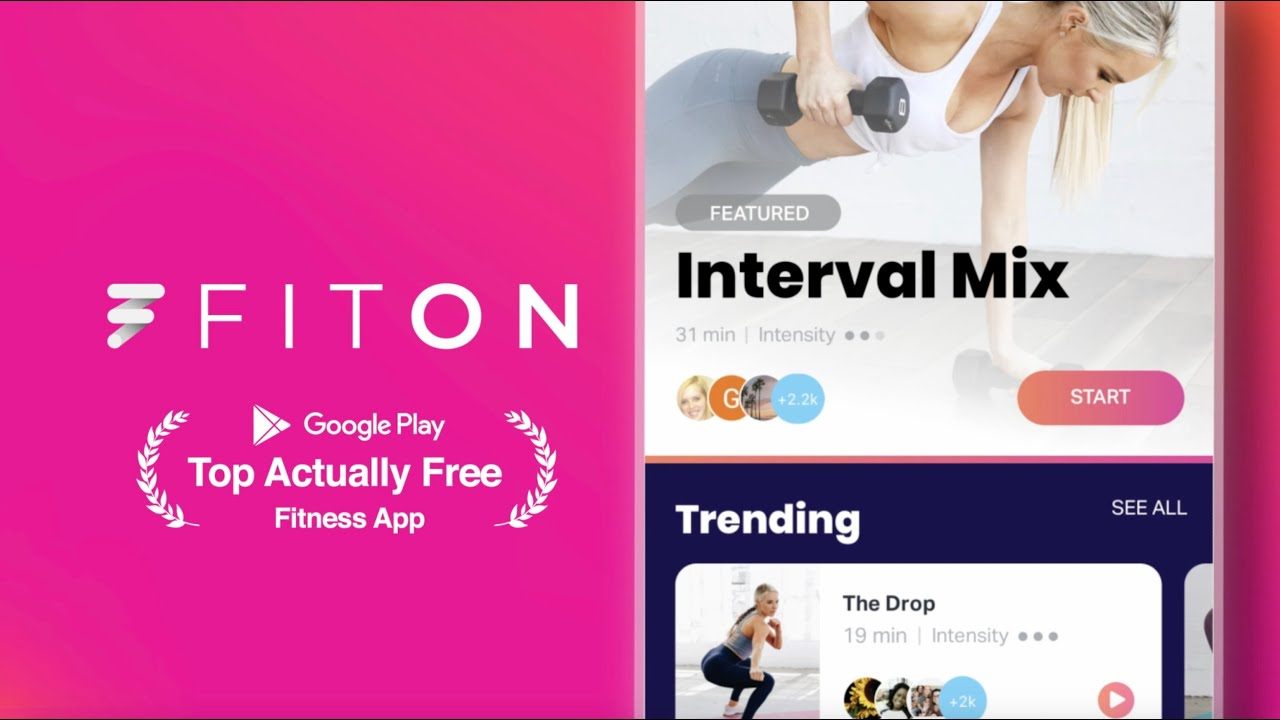 The app will then provide you with different workout sessions every day alongside a diet plan and many other activities that will help you achieve your goals.
These workout plans include different classes such as yoga, strength training, cardio, dance, beginners, toning, circuits, and more.
They even offer small space plans for those who live in small areas and low-impact plans for those who have issues with their joints. Regardless of your fitness level, the app will always provide you with a thorough workout plan.
Set Reminders for Your Next Workout Session
Sometimes, I get too busy with work that I forget about my next workout session from the plan. Many other apps have similar features to the FitOn app but this is the only app that I've tried that has an option to set a reminder.
This way, I'll never skip or be late for my workout session. This allows me to be strict with my workout regimen and stay on track toward my fitness goal.
I also have the option to download the class that I want so I can always take it with me whenever I'm traveling. This helps me save a lot of mobile data from streaming.
Track Your Progress Amongst Many Other Users
One of the most underrated features of the app is the ability to track your progress. Having the data to know your progress throughout your entire fitness journey allows you to redefine your goals and improve your workout sessions.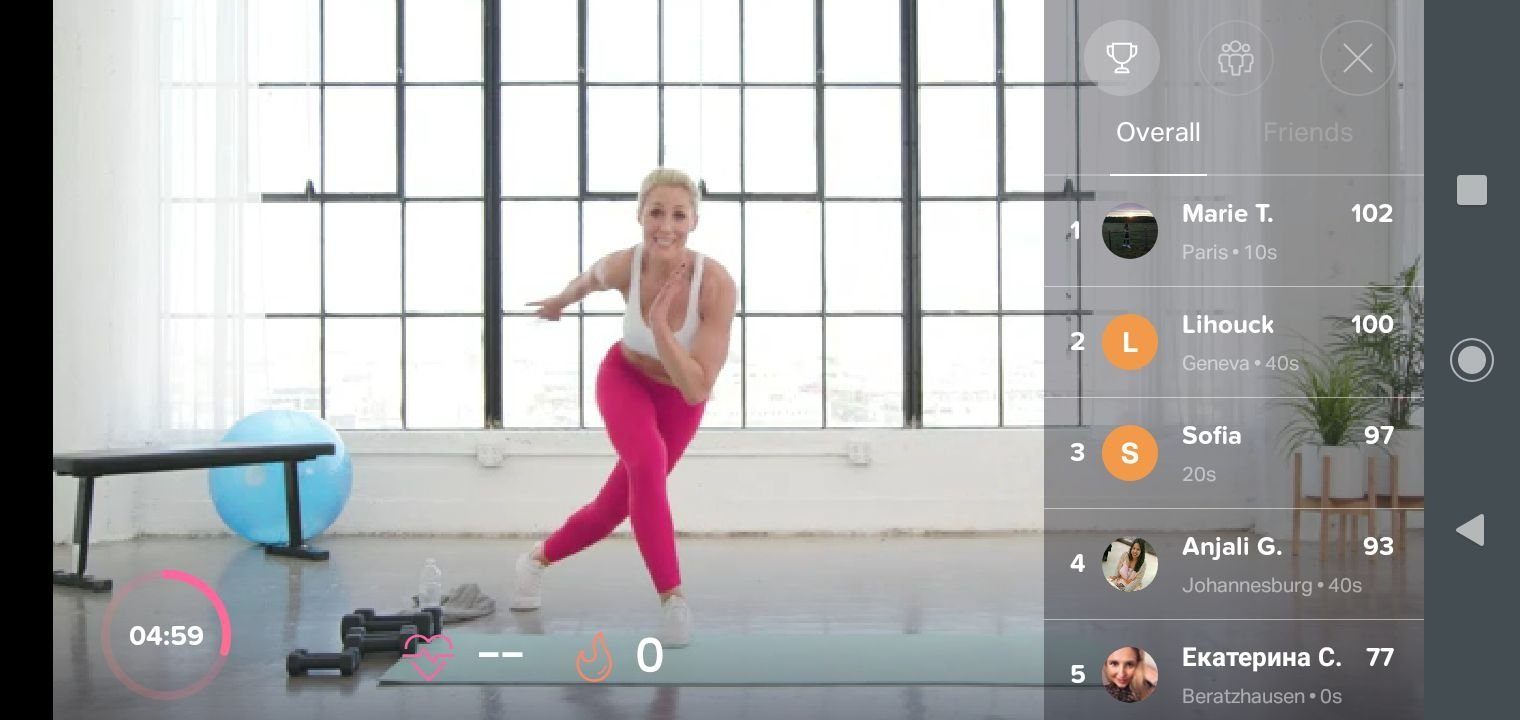 Whenever I see certain days of the week that I tend to slow down on my workout sessions, I often modify my plan to suit my needs.
FitOn app builds upon this idea by allowing me to track my progress against many other users from all over the world.
This happens right after a workout class where I get to know how well I've done alongside the millions of users who were also part of such a class.
Join the Worldwide Community
Using the app allows me to connect to many other users from all over the world. There are certain times when I don't feel like working out. However, after one glance at the app, I'm inspired by the millions of people who are working towards their goals.
The tight-knit community of users within the app helps reinvigorate my passion for fitness whenever I feel out of it. I also get to invite friends and work out with them in real-time through streaming.
This is one thing that I haven't seen in many other apps. The fact that I get to work out with someone from across the globe is mind-blowing to me. This is why there is such a connection between users within the community.
Gain Unlimited Access and Stream Anywhere for Free
Here's one of the best features of the FitOn app. When you download the app, you gain unlimited access to the classes and can stream them anywhere anytime for free.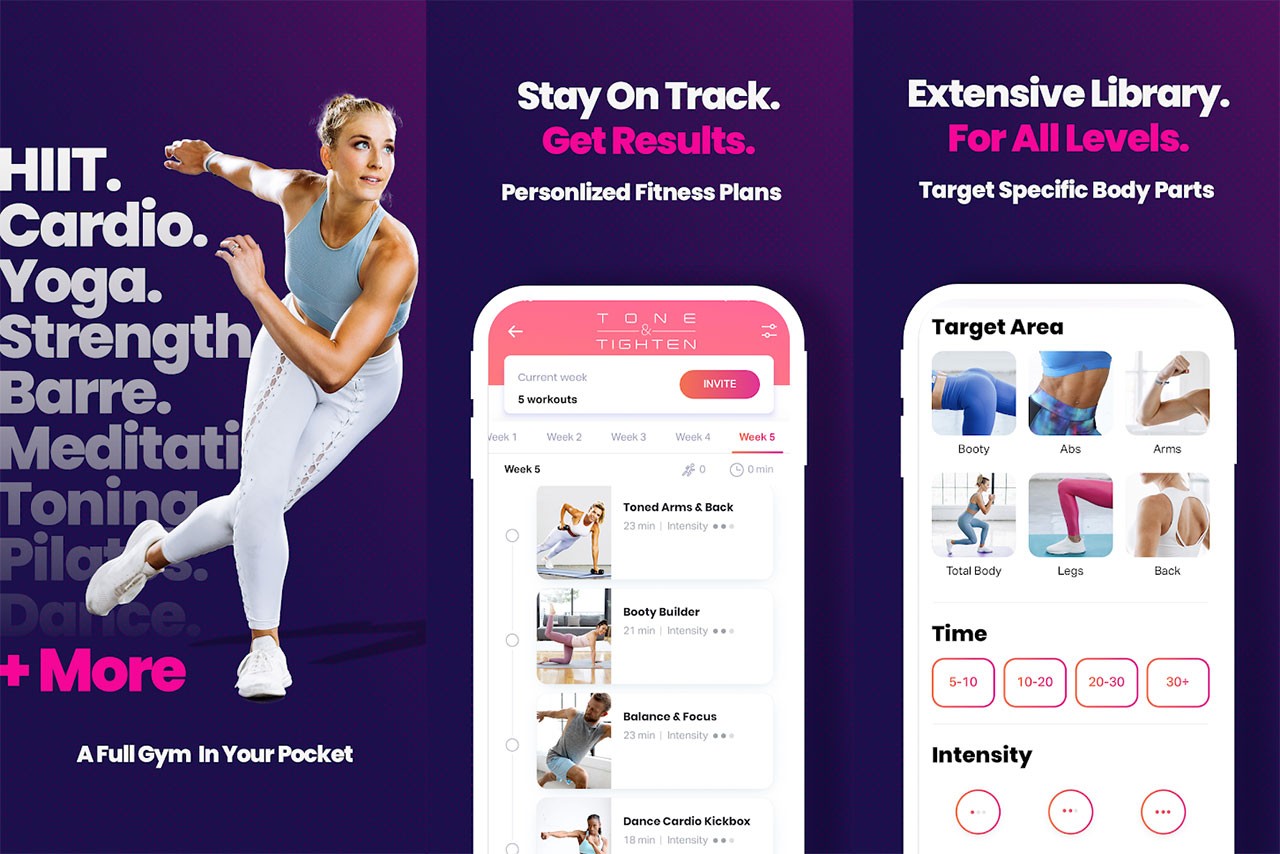 Take note that the app will require an internet connection for you to stream your classes unless you have already downloaded the video. Many might be wondering if there's a catch when I mentioned that the app is free.
The thing is, there is no catch. There are no hidden charges with the basic version of the app.
All of the features that I've mentioned so far are free to use with unlimited access so feel free to take advantage of all of them.
Upgrade to the FitOn Pro for More Features
The basic version of the app might be free to use but if you plan on unlocking more features, FitOn also offers a subscription-based monthly plan called FitOn Pro.
The FitOn Pro is an upgraded version of the app that offers customized diet plans which help me augment my fitness goals. It also provides me with different recipes that I can try at home. The Pro version also allows me to integrate my wearable device into the app so it can capture different data for me to track.
There's also a streaming playlist so I won't have to switch to different videos and classes whenever I'm done with one. Users can upgrade to the FitOn Pro plan for six months at the price of $23.99 or for one year at $29.99. The rate varies in different regions.
What I Liked About the FitOn App
Here are some of the advantages that I've experienced so far in using the FitOn app. From the get-go, the entire experience of navigating through the app has been very smooth.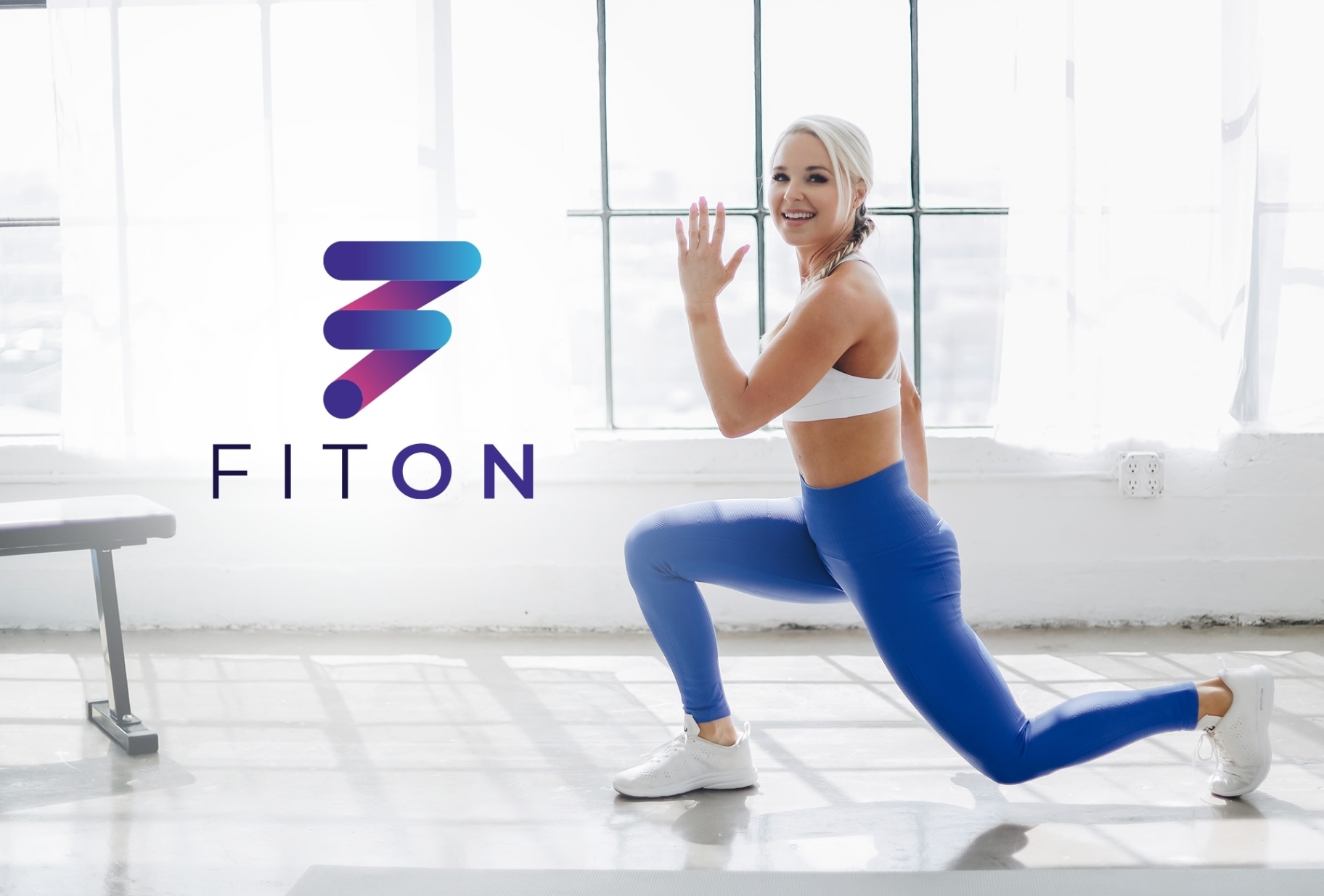 There are no hiccups or overly complex options to choose from. When I want to choose a class, it is presented very well. Another great feature of the app is its ability to be streamed on my smart TV.
There are hundreds of classes to choose from and each of them is led by world-class trainers. You're always confident that you're guided by a master of their craft plus you also get to interact with your classmates.
And lastly, the fact that the app has all of its main features available for free to use is enough for me to rate this app as one of the best.
Some of the Things That Need to Improve
With almost all of the features already on the free version, I find that there's nothing notable with the Pro version of the app. There are a few features that users can enjoy but I find them more about convenience than actual usefulness.
Most of the classes on the app are geared toward people who are already working out. If you're a beginner, you'll have some difficulties with some of the classes. For this reason, it is still best to be honest with your answers during the registration.
Conclusion
Everyone who wants to stay in top shape needs a fitness and exercise app like FitOn. With classes led by professional trainers and features that are developed by nutritionists and personal trainers, the FitOn app is the best fitness app for your fitness journey.
Download the app today and enjoy the experience!