When I heard about real-time location-tracking apps for the first time, it freaked me out. The idea of your family keeping tabs on your location 24/7 did not go down too well with me. But that was before my work involved frequent, cross-country travels all year long.
It wasn't until then that I understood how important and time-saving these tracking apps are. They keep your loved ones informed of your location at all times when you're away, thus reassuring them of your safety.
Of all the location-tracking apps that I and my family have used, FindNow is one of the best. The following is a detailed article about this app that changed the way I viewed travel and location-tracking forever. Read on to learn more.
Discover the FindNow App
Features of the FindNow App
Benefits of Using the App
How to Download and Use the FindNow App
Downsides of the FindNow App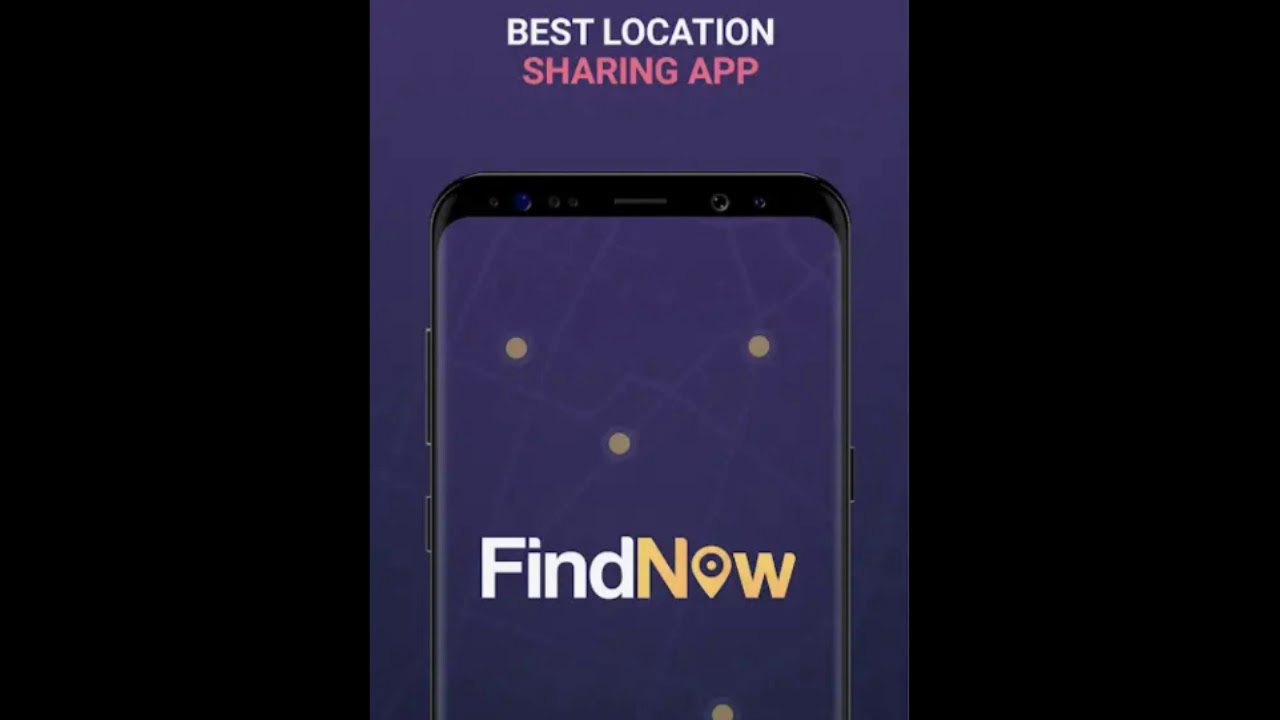 Discover the FindNow App
At its core, FindNow is a location-tracking and location-finder app. Both iOS and Android users can download it.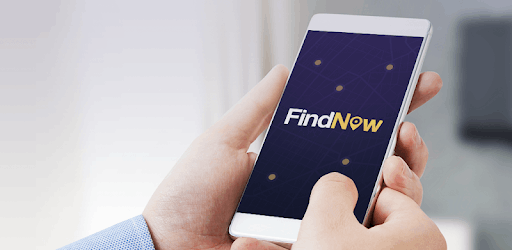 As the name suggests, it is used to electronically track and record the whereabouts of another person with the help of GPS technology.
FindNow uses a map-based interface that includes a map on which the location of the entity being tracked is displayed.
The app also involves a variety of associated tracking features such as creating groups or Circles and sending, receiving, and even blocking follow requests on the app.
Developer and Price Information
The app is developed by Ratech and has been downloaded more than 50 million times on Google Play Store.
The app is free to download from both app stores. However, the free version only includes basic tracking features.
Premium features can be accessed by buying a subscription that is priced at $29.99 per month. Not a heavy price to pay in return for safety and productivity, I must say!
Features of the FindNow App
FindNow offers multiple real-time location tracking-based features to ensure the safety of the loved one that you have decided to track. However, the feature that appeals to me the most is the requirement of permission from the person that you want to track.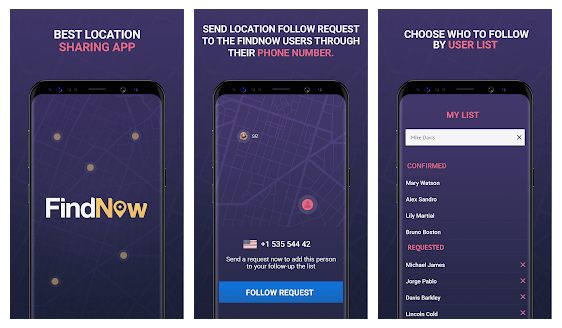 They also need to have the app downloaded to their phones. When I was first approached with the question of tracking my location, I was skeptical but glad to be asked for my consent.
FindNow is enabled with location history which means that  if the person you are tracking is offline, you can easily view their latest location and the places that they have visited recently.
The next important feature is a map-based interface that displays the location of the person being tracked on a handy map. This makes the app even more accessible.
Follow Requests and Circles
Through FindNow, you can send and receive follow requests, which is a method of asking and providing permission to track location, respectively. This can be done by searching for the phone number of the person you desire to track in your Contacts.
You can also create groups of acquaintances on the app called Circles. Circles help manage the locations and notifications of similar people more efficiently. An example of a Circle can be me, my partner, and our children. This, however, is a premium feature.
Another secondary feature of the app is the ability to block follow requests from certain users. This provides you with the space for consent. You can block follow requests from anyone to who you do not consent to track your location like exes or helicopter parents.
Benefits of Using the App
Should you have questioned me three years ago if I saw any benefit in tracking the location of a family member, I would have guffawed away the suggestion instantly. Three years into using location-tracking apps, my perspective has changed completely.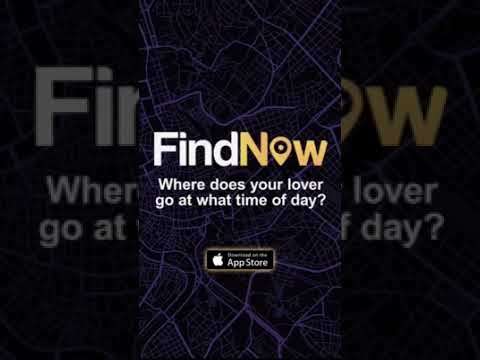 The most obvious benefit of using FindNow is safety. When you are constantly up-to-date on the location of a loved one, your mind is at peace. When their location changes to somewhere they are not supposed to be, you can immediately take action and save them from a mishap.
Another benefit is the amount of time and energy it saves, which would otherwise have been expended in making and answering numerous phone calls and text messages to follow-up on their time of arrival.
Instead of calling up to ask someone where they are (and the subsequent unnecessary chitchat), you can just check their location on your smartphone.
Other Specific Applications
The risks associated with location-sharing can be massively overridden by plenty of advantages. For example, during severe emergencies, location-tracking through GPS is the only way the authorities can find you and send help.
If your child has not returned home hours past their curfew and you are unable to reach them on their phone, a location-tracking app installed on their device can help you reach them easily. Apps like FindNow have helped solve cases relating to child abduction and locating lost children.
You can also use FindNow to keep tabs on an elderly relative and ensure that they are safe. Among friends, FindNow can be useful while organizing parties, vacations, meet-ups, and so on.
How to Download and Use the FindNow App
The FindNow app is available on both the Google Play Store and the Apple App Store. You can find it on either by searching for "FindNow" and clicking the correct option. Then, click the Install or Get button to begin downloading it into your phone.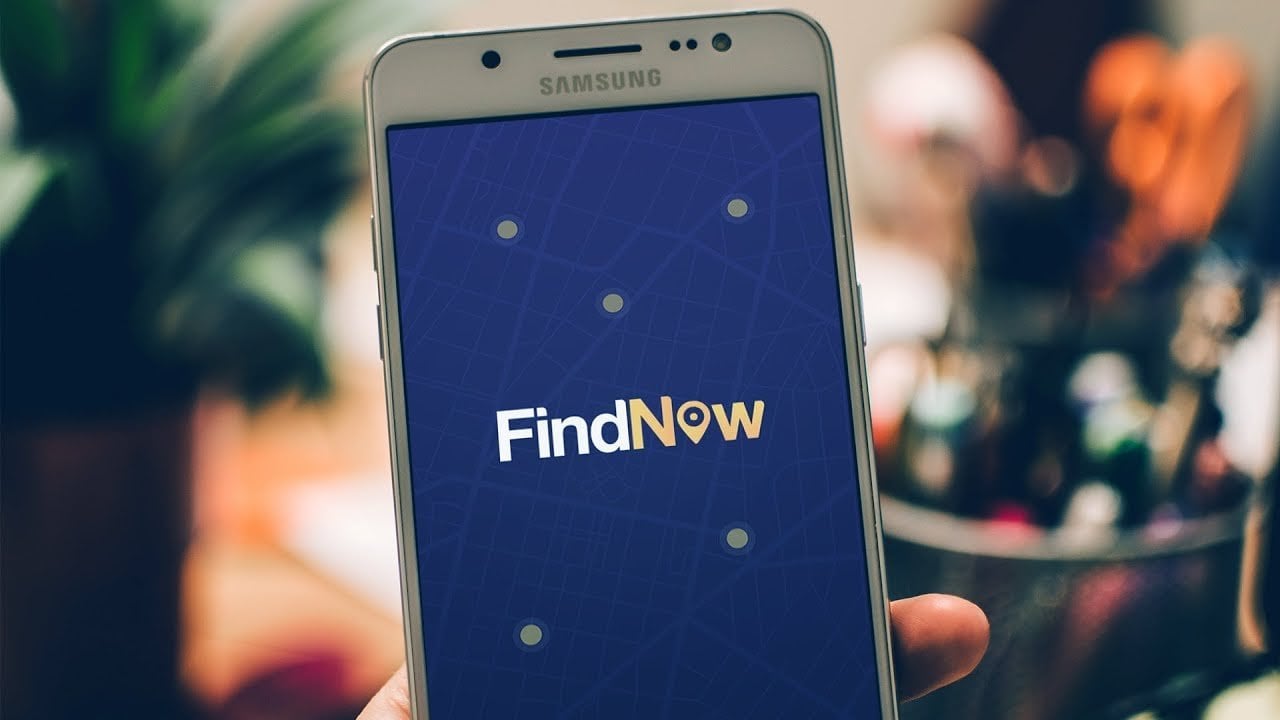 Grant any requested download permissions to complete the installation. Once you have successfully downloaded the app into your phone, you only need to open the app and create an account and you are good to go!
FindNow tracks and shares location based on a phone number input system. This means that in order to start tracking someone, you have to input their phone number on the app or import it from your Contacts.
Next, a follow request will be sent from your phone to theirs. On accepting your follow request, you can start tracking and sharing locations among each other.
Technology Involved in FindNow
As mentioned earlier, FindNow and similar apps track, record, and share location with the help of GPS tracking. However, this is easier said than understood. GPS or Global Positioning System technology is used to track the location and position of people and objects.
A GPS tracking system communicates with specific satellites that orbit the earth. These satellites send the required information to the tracking system in the form of signals. GPS receives these signals and accurately calculates the location of the person being tracked.
Ever wondered how your real-time location can be tracked instantaneously? A GPS tracking system gathers information from multiple satellites instead of just one. Thus, as your location changes in real-time, so it does on the device of the person tracking your location.
Downsides of the FindNow App
While the FindNow App is accessible as well as useful for people across different age groups and professions, there are some drawbacks to it as well.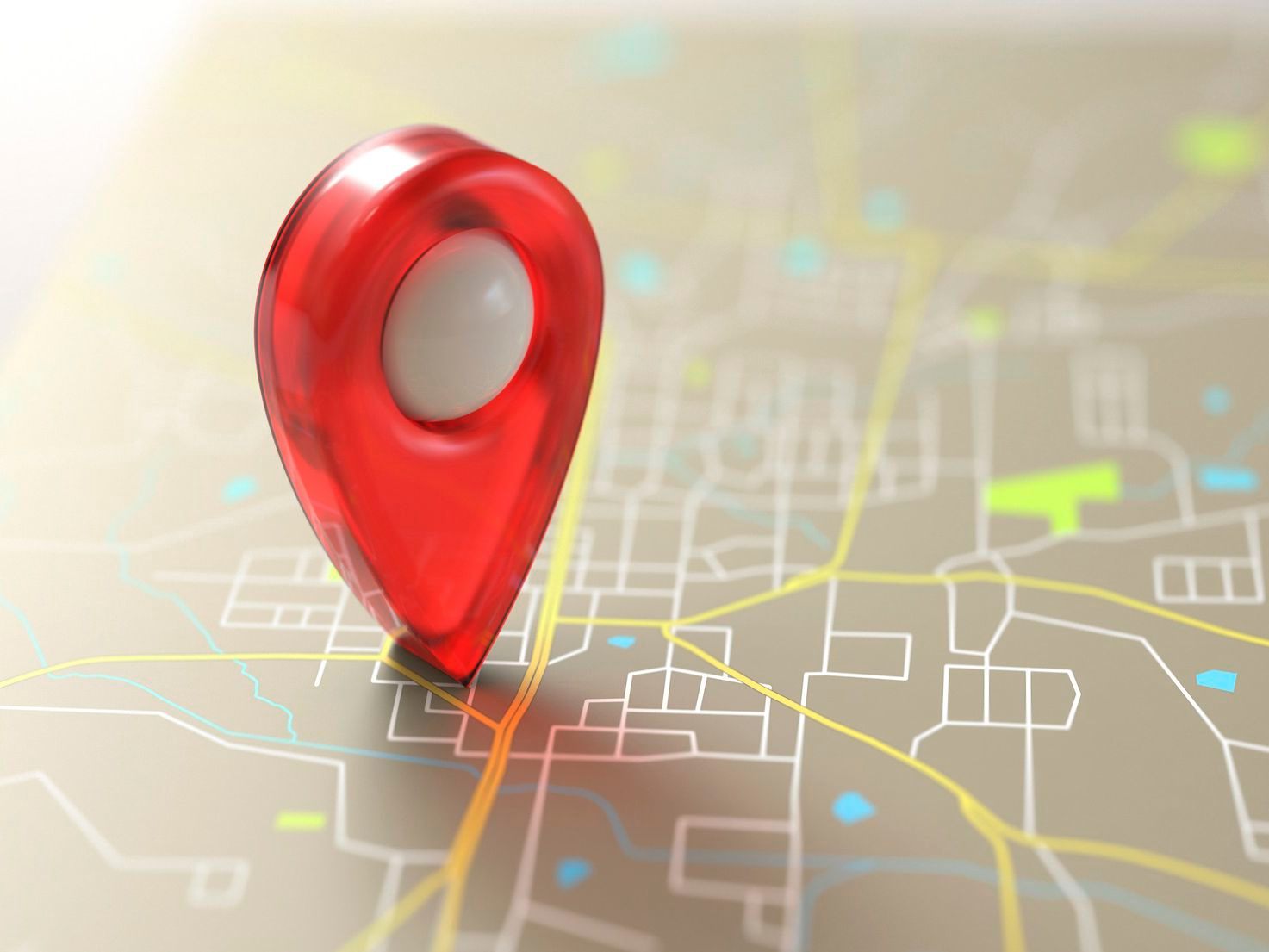 The most popular complaint against FindNow is the exorbitant subscription fee to access Premium features.
For anyone who wants to use the app outside of its basic and limited features, this could be a major deterrent.
Given that the cost is higher than average, it especially discourages certain demographics of its audience such as teenagers and families belonging to low-income backgrounds.
Privacy and Other Concerns
While the app does require to be installed in all the concerned parties' devices in order to function, there are always loopholes in the system. If the app is installed into your phone without your information, your location information can be misused by stalkers and others with malicious intent.
Another major demerit of the FindNow app is that since it uses GPS, it is a heavy drain on your device's battery life.
This problem renders the objective of the app useless when you are in an emergency and instead of allowing you to be tracked, your phone battery runs out due to the app usage.
To Sum Up
Thus, this article on the FindNow app has come to an end and I hope you have picked up a few interesting perspectives, insights, and facts. Now you know exactly what FindNow is about, how it works, and what are the advantages of using such an app.
We also covered the major pain points of the app and how to overcome them. FindNow not only ensures personal safety but also the safety of others. Along with safety, the app saves time, makes planning events more efficient, and is a lifesaver during emergencies. Using FindNow is one of the best decisions that I have made and I hope you're convinced to give it a try.