Our phones collect so much junk over the years. With Android's intricate technology and design, not everyone will have the access and skill to clean up junk files, such as cache, residual files, and other things that are not known to the simple phone user.
The Clean Master Ultra is a great app to use for this purpose, and completely for free! There are many exciting key features that I love about this application.
In this article, I'll share my experience in using the Clean Master Ultra application as a phone optimizer and booster. Read on and learn more about the app and see if it is the right fit for you.
Clean Master Ultra – The Ultimate Android Optimizer
Benefits of Using Android Memory Cleaners or Boosters
Getting Started with the App
The System Cleaning Feature
Placebo Effect for Android Users?
Points for Improvement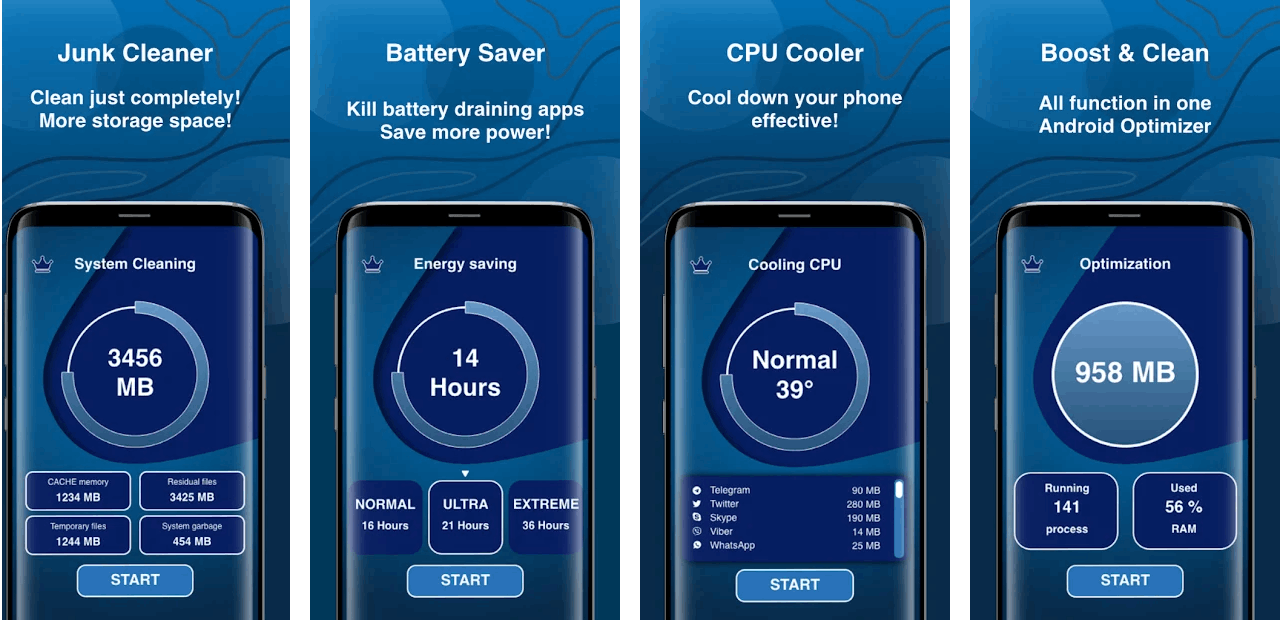 Clean Master Ultra – The Ultimate Android Optimizer
I recently came across the Clean Master Ultra through an advertisement I saw on social media. It claimed that my phone would be faster and the battery would last longer if I used an Android optimizer application like Clean Master Ultra.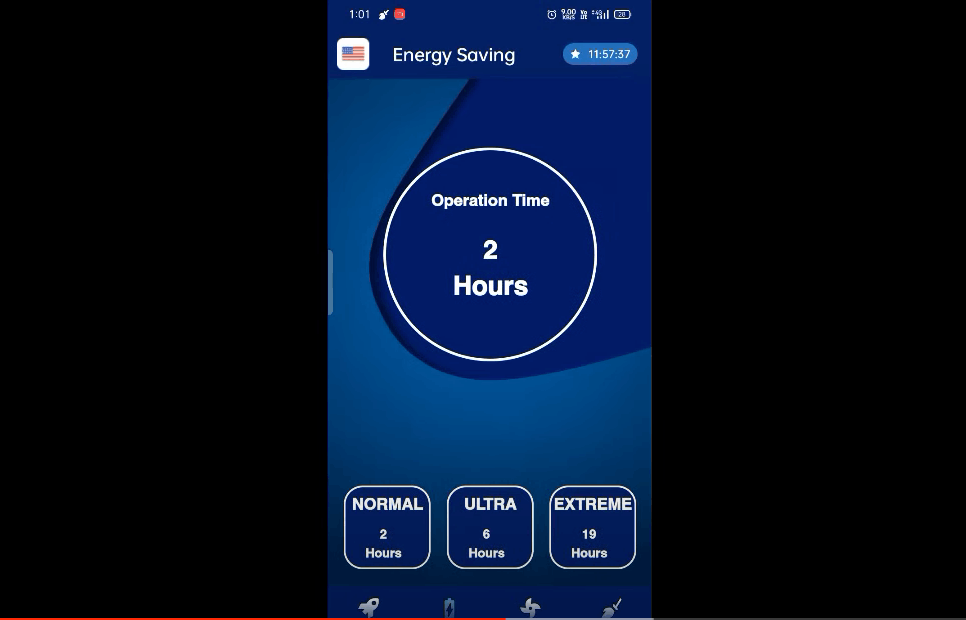 As an avid Android user on Android since my first phone, I always find ways to keep my phone in top condition. When I saw that Clean Master Ultra app advertisement, I was intrigued and immediately downloaded it.
The app claims that it uses unparalleled technology to optimize and free up space on my phone and a high-end battery-saving mechanism that will kill unnecessary background apps.
It also claims that my phone will stop heating as it uses CPU cooling techniques to prevent excessive heating and preserve the life of my phone. Excessive heating was beginning to become a problem, so I had high hopes for the apps' power-saving benefits.
Downloading the App
Clean Master Ultra is available for free download from the Google Play Store. It has over 10 million downloads and a 3.5-star rating on the platform.
For only $35.99 a year, I can access the premium version of the app and have an ad-free experience.
In addition, my phone will also have access to the cleaning and protection feature of the app, as well as unlimited and unrestricted access.
Benefits of Using Android Memory Cleaners or Boosters
It is no secret that Android smartphones tend to slow down over a period of time due to the accumulation of files.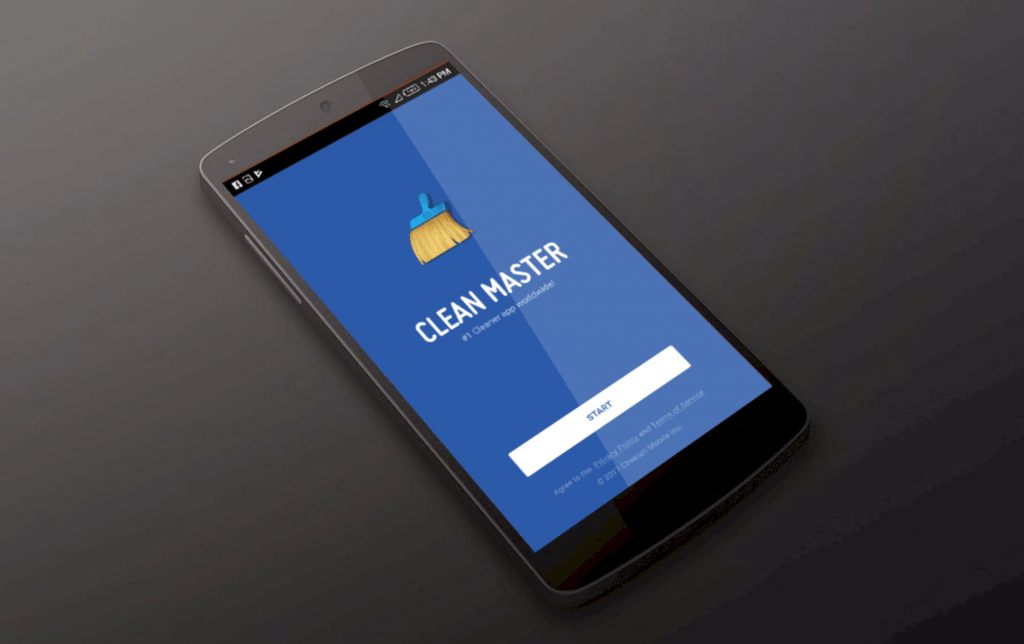 No matter how organized I am, I cannot manually track down all files for clean-up and delete them one by one. This is where phone optimizers come in handy.
The phone optimizers remove redundant files and cache junk. They also clean the phone's RAM and uninstall unused applications. My phone has become more stable and much more efficient because of these apps.
The battery is also improved with the phone optimizers as large apps and files that hog battery usage are also removed.
Quicker and Faster Phone Usage Experience
While using this app, the primary benefit that I experienced was having my phone feel faster after clean-ups.
Although the change is marginally tiny, I can still notice the tiny improvement after using Clean Master Ultra.
Getting Started with the App
The Clean Master Ultra app is easy to use. With its straightforward design and interface, anyone will quickly get the hang of how to use this app. The app consists of four primary tabs: Optimization, Energy Saving, Cooling CPU, and System Cleaning.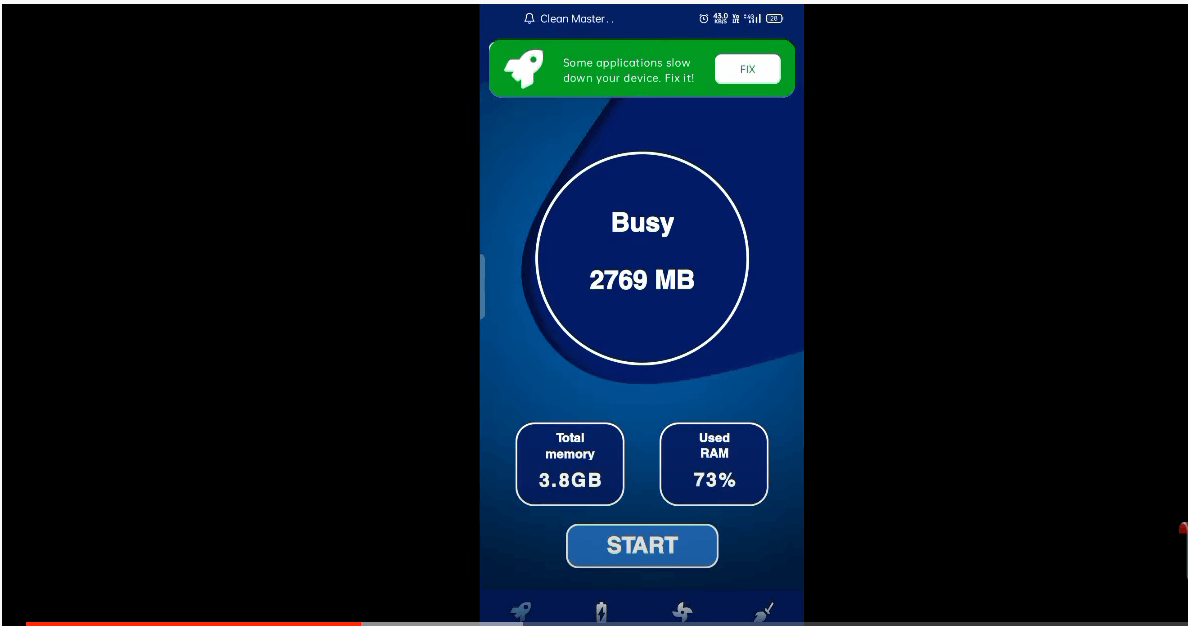 For the Optimization tab, a large circle is shown in the center of the screen. It indicates the amount of memory my phone currently uses. Below that circle is two smaller boxes.
The box on the left shows the total memory of my phone, while the box on the right shows the used RAM in a percentage format. Below those two boxes is the Start button, which I press to start the phone optimization.
After a short while, the memory freed up from the optimization is shown on the large circle, which is updated every time I start the optimization process. Optimizing my phone is truly easy and hassle-free with the one-tap function of the application.
The Energy Saving Feature
The Energy Saving tab looks similar to the Optimization tab, except that it shows the expected operation time of the phone in hours instead of the used memory.
Under that large circle are three boxes showing the number of hours my phone will last under three modes: Normal, Ultra, and Extreme. I have to press the button and allow the app to modify system settings for it to work.
Based on my experience, the app rarely reached the expected number of hours, especially on Ultra mode. For my phone, it was about 28 hours, which was around a 400% increase from the 7 hours of Normal mode.
The System Cleaning Feature
The System Cleaning feature shows the amount of memory that can be cleaned up, including cache memory, temporary files, residual files, and system garbage. These data are shown in boxes under the large circle containing the amount of memory freed up.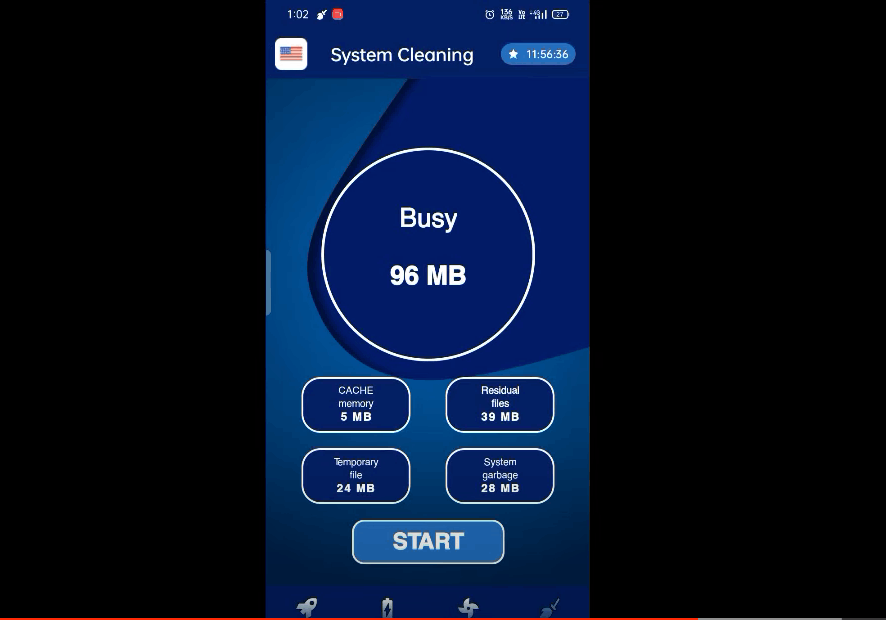 All I have to do is press the Start button located at the bottom of the boxes to initiate the clean-up. A disadvantage of this feature is that it is only available only for Premium users.
Users who are using the free version can use this function, but they will have to watch a 15-second video advertisement.
After pressing the Start Button, I am directed to a page that says "Junk Cleared Successfully". I can then go back to the System Cleaning tab and see that the circle containing the amount of memory to free up is at zero.
Cooling CPU
The last tab on the app is the Cooling CPU. This shows me the temperature of my phone, as well as the applications that consume much memory.
This feature is helpful because I can manually close apps that are causing my phone to heat up.
Placebo Effect for Android Users?
Some people claim that we do not really need to use phone optimizers since Android has systems already in place to optimize and manage our phone's RAM.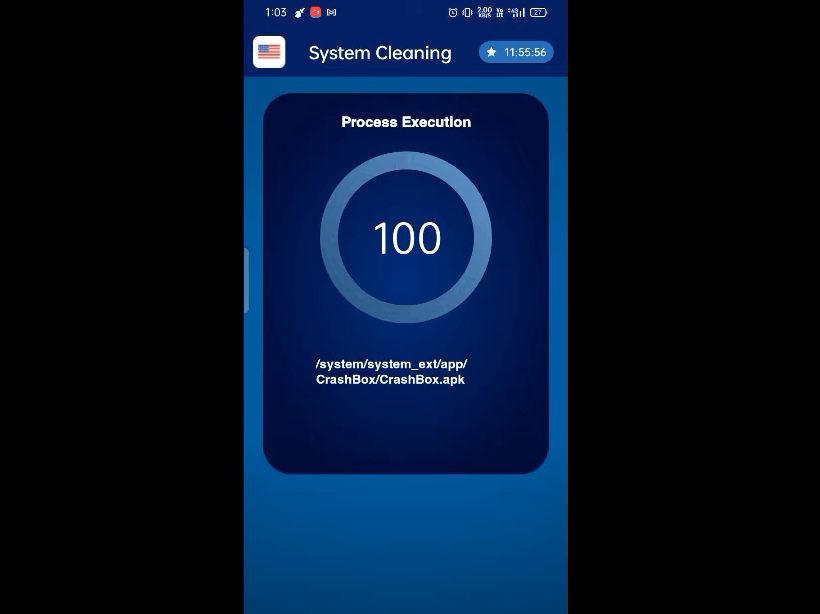 Sources say that phone optimizers are outdated technologies simply because they think that phone RAM operates the same way in phones as it does in computers. But this is not the case.
Current versions of Android actually do not function well with task killers and phone optimizers and use more resources to make apps such as Clean Master Ultra work.
As the phone optimizer tries to free up RAM by killing tasks, it uses much more memory to do so. The Android operating system restarts those tasks, and so the phone optimizer uses the phone's resources to stop it again.
Depends on the User
The user will decide whether or not memory boosters and phone optimization apps are effective.
I have had my fair share of using the Clean Master Ultra, and I would say that memory is indeed freed up for my phone.
Points for Improvement
There's only one thing that bothers me about this app: the free version is bombarded with too many ads to the point that it becomes annoying and unusable.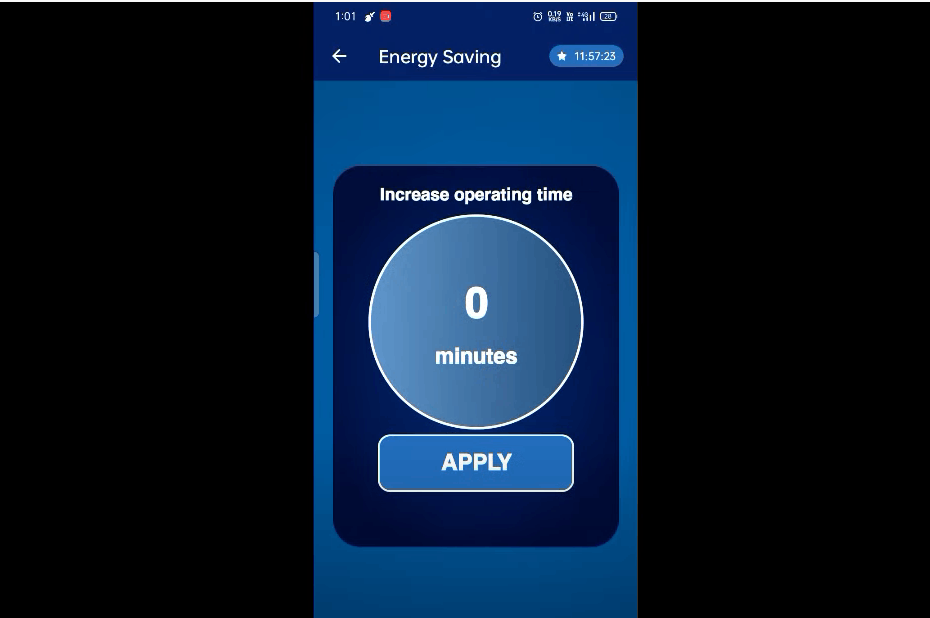 I wish to have a free phone optimization app that does not show me ads every time I press a button on the app.
While I can always subscribe to the premium version, I would appreciate it if the free version could lessen its ads so that it can be deemed usable for some people who cannot afford a Premium subscription.
Overall Experience with Clean Master Ultra
My overall experience with using Clean Master Ultra is a great one. My favorite thing about the app is that it supports 13 languages, which are Russian, English, Spanish, Bahasa, Portuguese, Dutch, French, Italian, Japanese, Turkish, Arabic, Chinese, and Korean, so a lot of people can benefit from this app.
The interface, as I mentioned, is simple and easy to use, so navigating the app will not be hard for others.
To Sum Up
Perhaps not everyone will need apps that serve as phone optimizers. Some will instead rely on the native mechanisms put in place by Android, while some may feel the need to use phone optimizers such as the Clean Master Ultra. These technologies are truly unique as they allow me to take control of my phone and customize its performance.
For me, there is no harm in making sure that my phone is in its best condition. As long as my phone is not being slowed down or damaged in the process of using Clean Master Ultra, I will continue using this application for my Android phone.