Some tasks have a target time of completion which prompts us to look for a timer.
An interesting app that can accompany us while finishing those tasks is called Interval Timer. It is pretty popular because of its high ratings and excellent user reviews.
Interval Timer lets us customize the background of the timer and the sound notification. There are so many other things that we can do on the Interval Timer app, so check them out in this article below.
Interval Timer – The Countdown Timer App
Timers on the Interval Timer App
Alarms and Notifications on Interval Timer
Presets on Interval Timer
Backgrounds and Themes on Interval Timer
Different Activities that Need a Timer
Enjoying Premium Features with the Freemium Model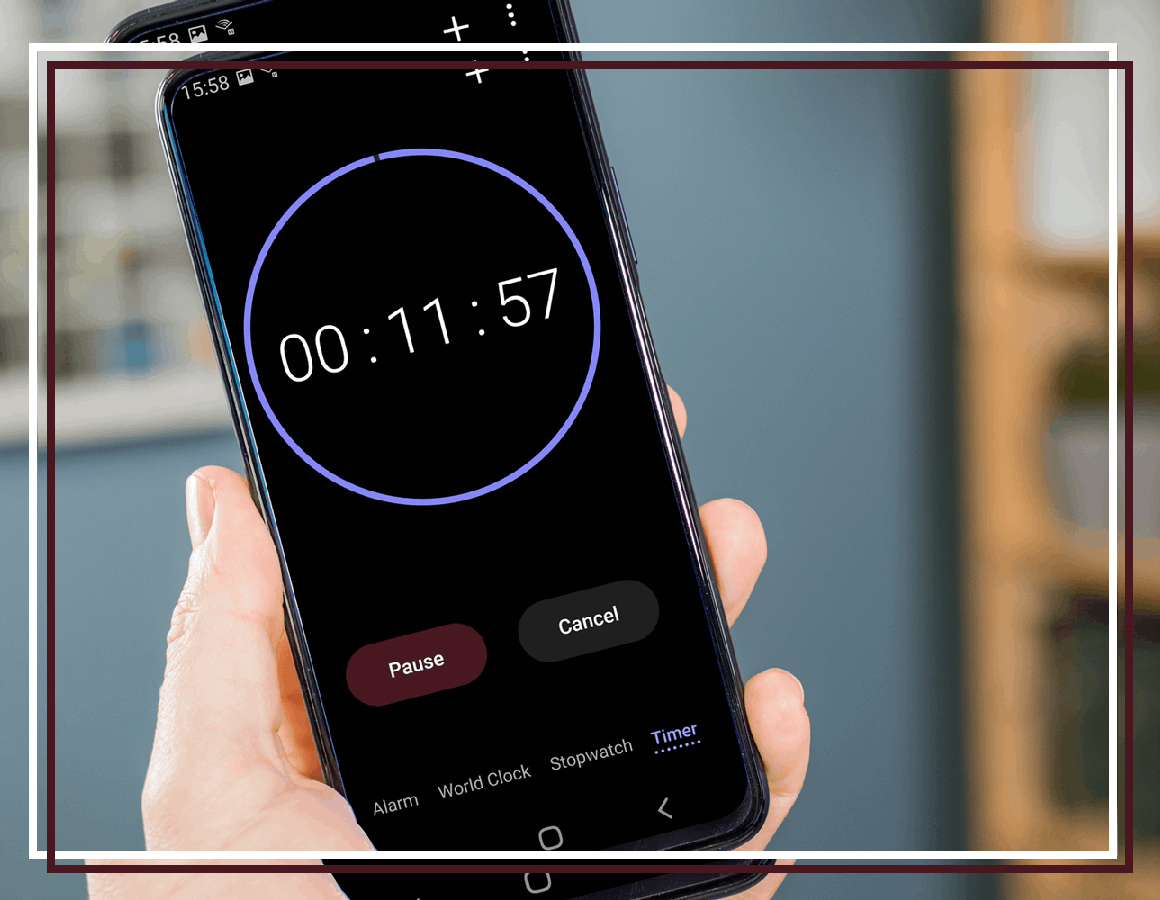 Interval Timer – The Countdown Timer App
When I am doing tasks, I tend to be conscious of the time I spend accomplishing them. I want to budget my time wisely so I can efficiently finish all my work within the day. In return, I will have more time doing the things I like for leisure, relaxing, and resting.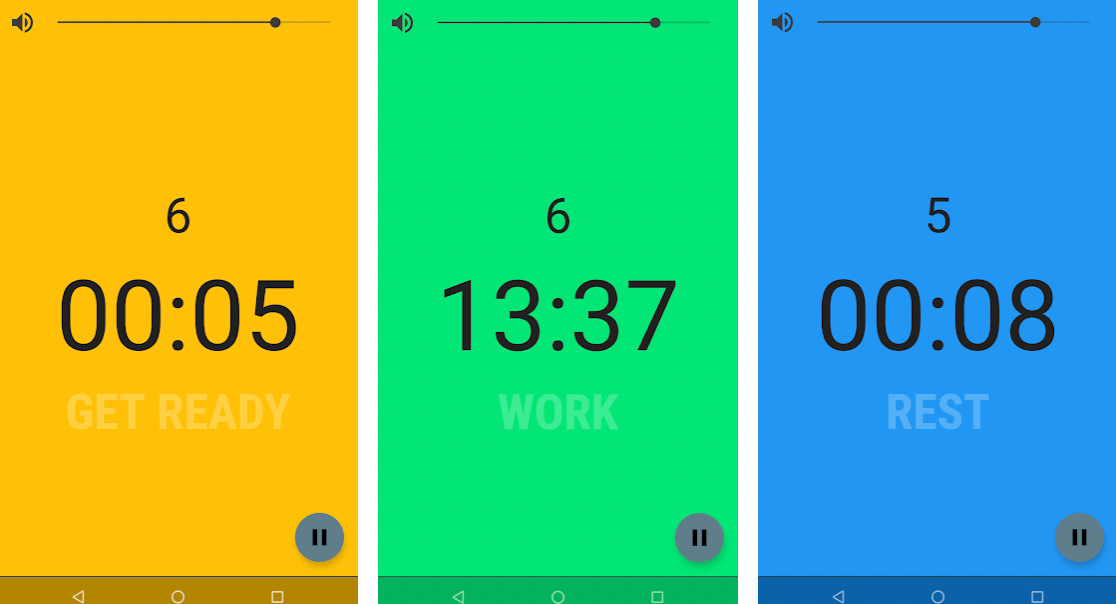 I looked for a mobile app that could help me keep track of the time I have to finish a task even though there is a built-in timer app on our phones. It took quite a while before I found the timer app that suited my preferences and needs because there are many available apps in the market.
The Interval Timer app is exactly what I was looking for because it's sleek, simple, and easy to use. Interval Timer also standouts for having over 5 million downloads. The app earns praise from its users with excellent reviews and a consistently high rating on the Google Play Store.
Its features are helpful in my daily routine and tasks. Besides the timer, I can customize the settings for reminders and save my presets. But, what I liked the most about Interval Timer is its user design and interface because it is simple yet visually appealing.
Availability and Price of Interval Timer
Interval Timer has been available on the app market since April 2015. Since then, the company has continuously upgraded and updated the app for a better user experience.
At present, the Interval Timer app is only available on Google Play Store. The app is free, but there are available in-app purchases that will remove the ads. The ad-free experience is available for a one-time purchase of $2.99.
Upon installation, we need to grant permission for the app to access our media, internet, network state, vibration, and full network access.
Timers on the Interval Timer App
The only timer we can find on the Interval Timer app is a countdown timer that we can set for different purposes.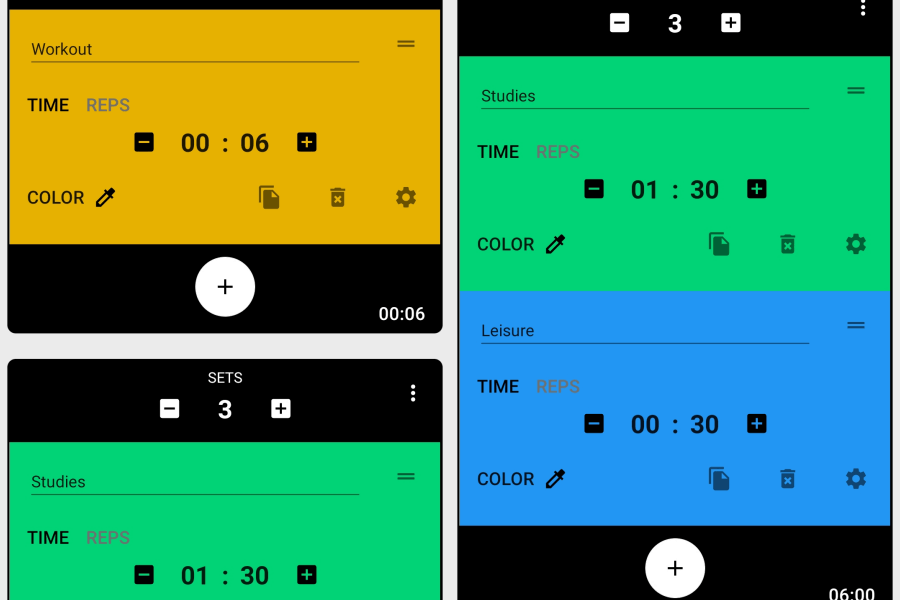 Aside from the timer, the app lets us create and save our preset times to avoid having to repeatedly set the timer for various tasks.
Among the many things I appreciated about the Interval Timer app is its simplicity and easiness to use. This is apparent on the app's home screen, which shows three main options: Volume, Quickstart, and Presets.
Quickstart – Countdown Timers
The Quickstart is the center of the home screen because it contains the countdown timers. Interval Timer has two timers to set in the Quickstart.
It means that we can set two different timers for a succeeding task or activity at once. For example, I can put 20 minutes for the first block of work and then set one for 5 minutes of rest.
Then, we can select the number of sets the timer will run to cover our intended activity. In my case, I always put three sets for work. The app will automatically show the remaining time for the timers for a task we provided and notify us when they are done.
Alarms and Notifications on Interval Timer
It is a must for timer apps to have a notification feature to let us know that the time is up.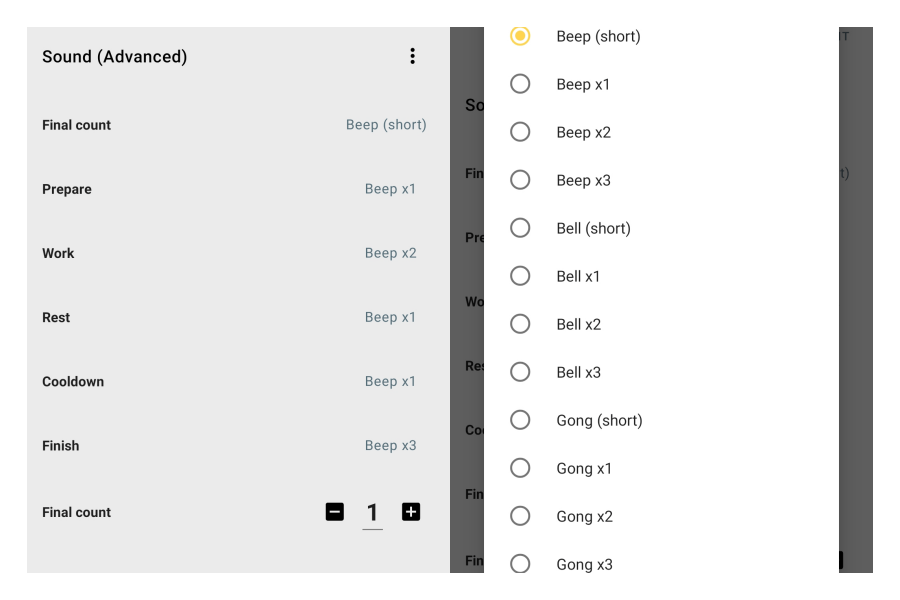 On Interval Timer, there will be a notification every time a timer is done, which will prompt us to do the following activity we set.
So, in the example above, once the timer for work is done, I have to take my five-minute rest.
Three Notification Options
The three notification options on the app are Sound/Alarm, Vibration, and Silent. For Vibration notification, the phone or device will vibrate for a period indicating that the time is done. Meanwhile, the Silent notification will just provide a pop-up notice.
Lastly, the Sound or Alarm notification will produce a sound to ensure that we will not miss out on the timer. We can choose among the four different notification sounds: beep, gong, bell, and whistle.
Interval Timer has an advanced setting wherein we can set different sounds for each timer in other sets.
Presets on Interval Timer
As mentioned, the Interval Timer app home screen shows the saved presets. We can see all our presets if we scroll down on the home screen.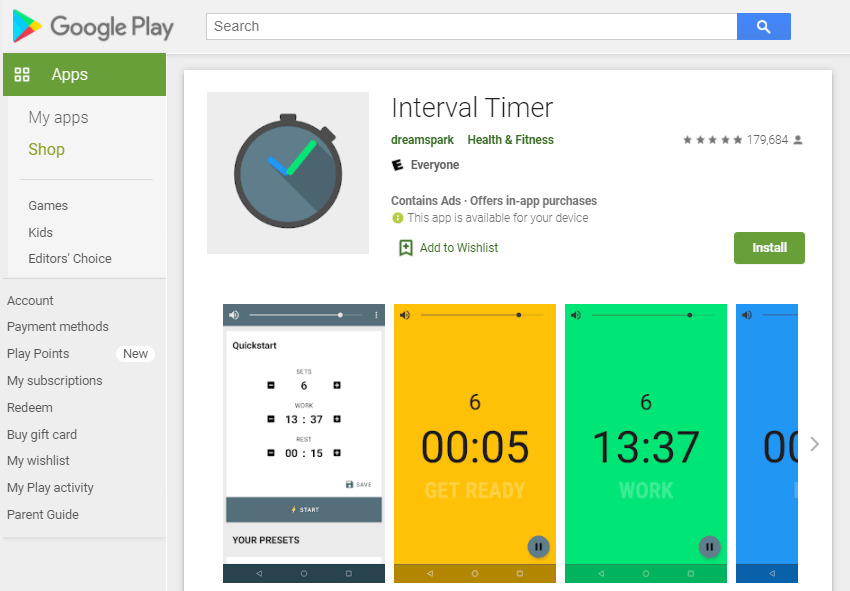 Moreover, there is an option where we can add more presets for work, exercise, or cooking. Interval Timer allows us to add unlimited presets for all of our activities to save time from setting the timers again and again.
When we add a preset, we can create a title for each to locate them quickly and easily.
Moreover, each timer in every preset can be renamed for the proper labeling of tasks. In the list of presets, we just have to click "Start" on the chosen preset to start the timer automatically.
How to Add Presents on Interval Timer
There are two ways we can save presets on the app. The first one is through the Quickstart, wherein we will have to set the two timers. Then, click the "Save" button below.
The other option is by clicking the "Add" button in the "Your Presets" tab. It will prompt us to edit the timers and provide a name for each task.
Backgrounds and Themes on Interval Timer
One of the most appealing features of Interval Timer for me is the design. It has a simple, neat, and organized user interface.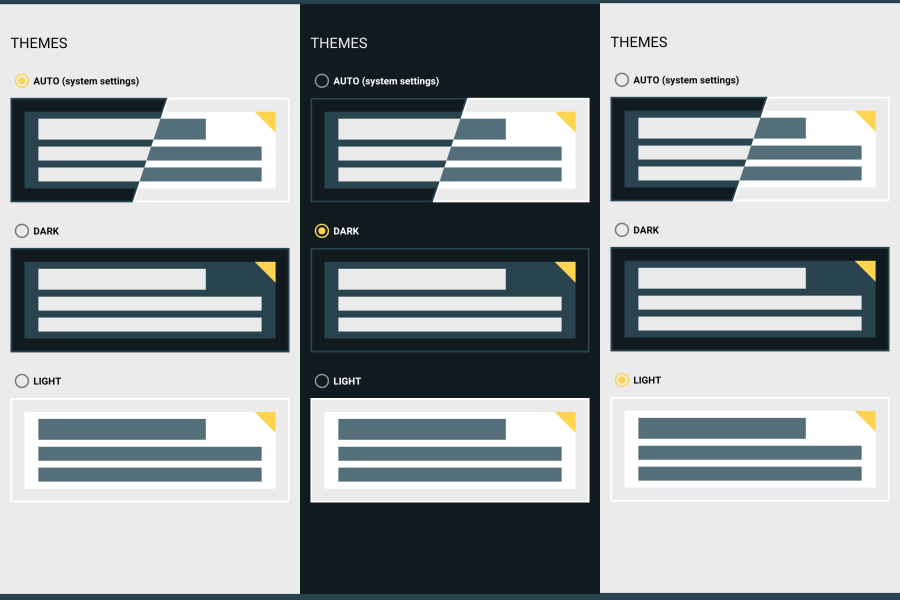 We can also customize the look of the Interval App by choosing among the available themes and backgrounds for the timers.
Interval Timer offers two themes which are Dark and Light.
Dark and Light Themes
The Dark theme best suits the app when the environment is dark, during nighttime, or when the phone is in battery mode.
The Light theme fits best when it is daytime or there is a good source of lighting to appreciate the app's interface.
Once we start a preset or a timer, the app will show the countdown itself. But, there is a full-screen solid background color to make the minimalistic interface visible from afar. We can set different colors or gradients for each timer of every task.
Different Activities that Need a Timer
Interval Timer has many uses, given that we can customize the timers and presets. It's a useful instrument for our daily tasks, activities, and routines.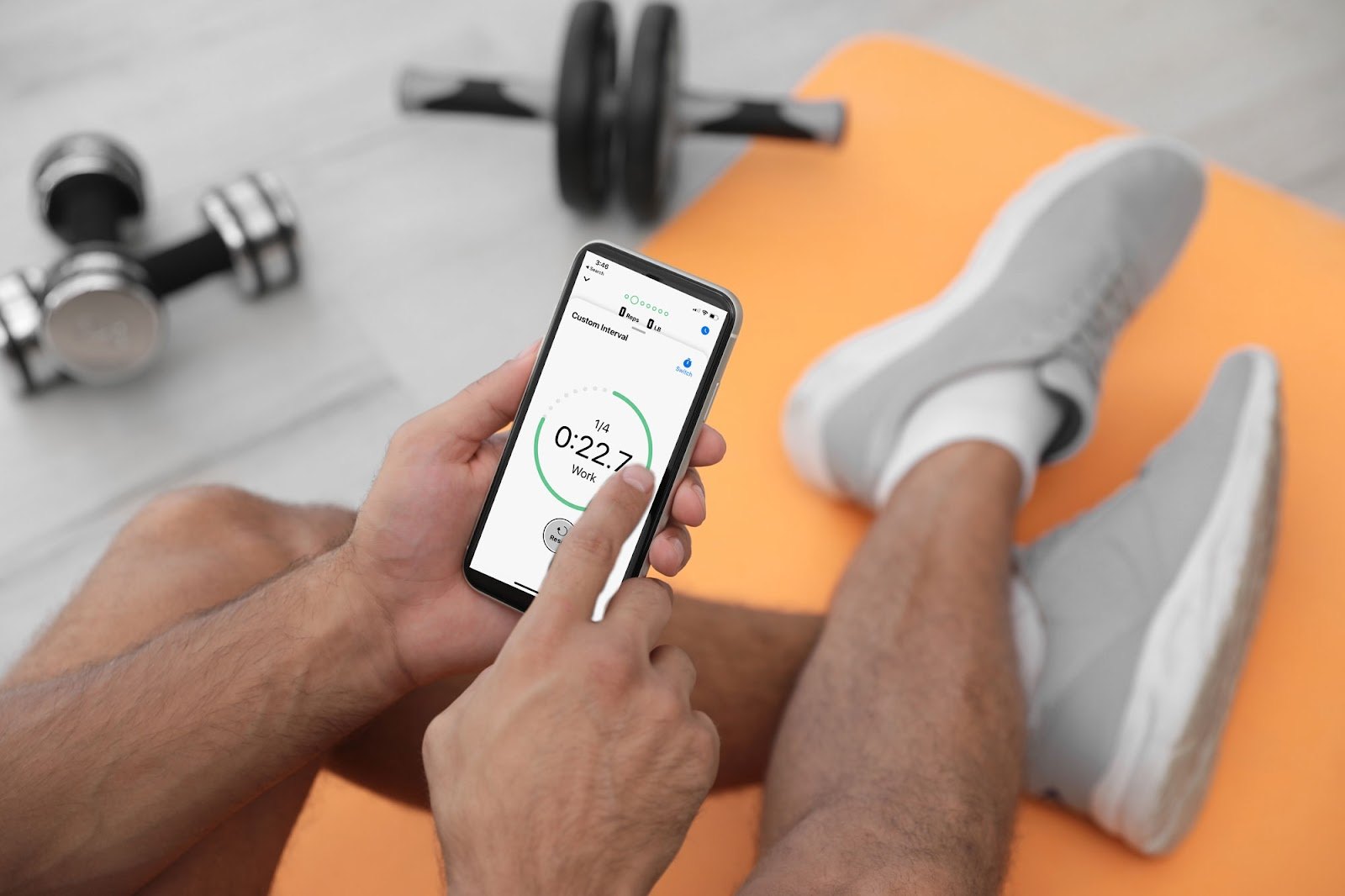 The app will definitely help us manage our time and be on time when doing specific tasks with deadlines and target completion time.
We can set a timer for almost everything we do – from work to leisure. In my case, I always use the Interval Timer app for work because it pushes me to be focused on whatever I am doing.
Using Interval Timer App for Studies, Workouts, and Sports and Leisure
The app is also extra helpful when studying because we can set time to read or write and then add time for rest again.
Many users utilize the app for their workouts and exercise since each activity and routine requires a specific time and set. Some of these activities are circuit training, calisthenics, high-intensity interval training, and more.
Some people use the app for sports, like a boxing round timer. It can also be used when doing playing games with friends, as the app will provide the timer for each round of your game. This proves that whatever we do, we can utilize the app for time management.
Enjoying Premium Features with the Freemium Model
The Interval Timer app uses the freemium model to enjoy the features without paying or subscribing to anything.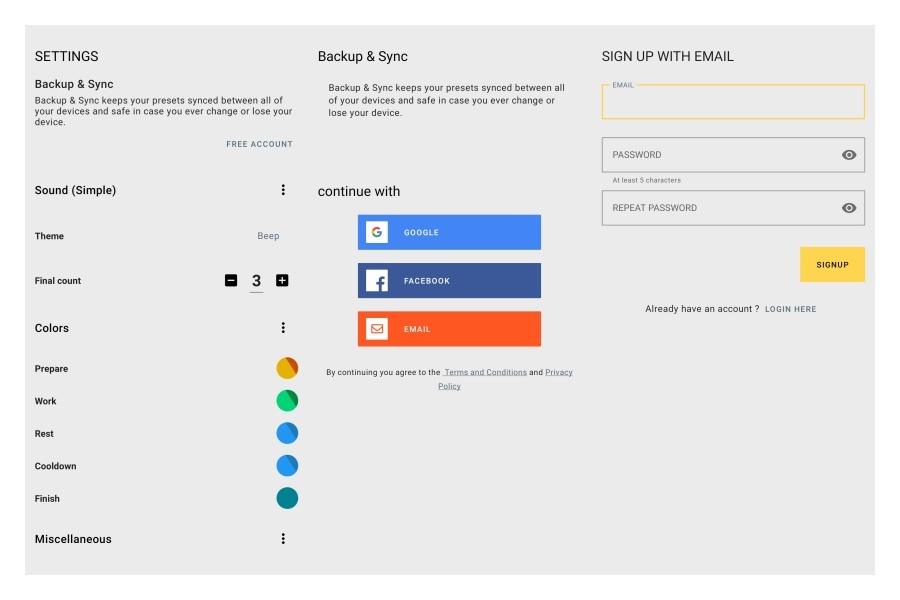 However, the greatest disadvantage to the free version is the intrusive ads as they sometimes affect the ongoing timer.
You can make a one-time purchase to get the advertisements removed if this is an issue.
Account Registration on Interval Timer
Although we are not required to sign up on the app after downloading it, creating an account for backup and sync purposes is beneficial. We can just link any of our existing Google or Facebook accounts.
Interval Timer will automatically detect if we saved data on the account, and it will transfer and sync them on our current device. This means that all of our saved presets in other devices can be accessed in the device we are currently using.
Conclusion
Whenever we need to set a timer for our daily tasks, we can rely on the Interval Timer app. It has countdown timers that we can save as presets for every activity that requires a timer. Moreover, the app has noteworthy aesthetics and other user-friendly features.