Parents are their children's first teachers, and we as parents play a very important role in their academic performance.
Home is their first school and with today's technologies, it is way much easier for us to teach them reading at home.
There are plenty of mobile applications on the web that can help parents like us, teach our kids to read. Today, I am going to discuss the app called Reading Raven that will help you equip your child with basic reading skills.
About the Reading Raven App
The Reading Approach and Activities
Age-Based Reading Levels
Activities for Age 4 and Up
How to Download the Reading Raven App
Pros and Cons of the Reading Raven App
About the Reading Raven App
I came across Reading Raven just a few months back by a recommendation from a friend of mine. With Reading Raven, teaching my kids to read has never been easier.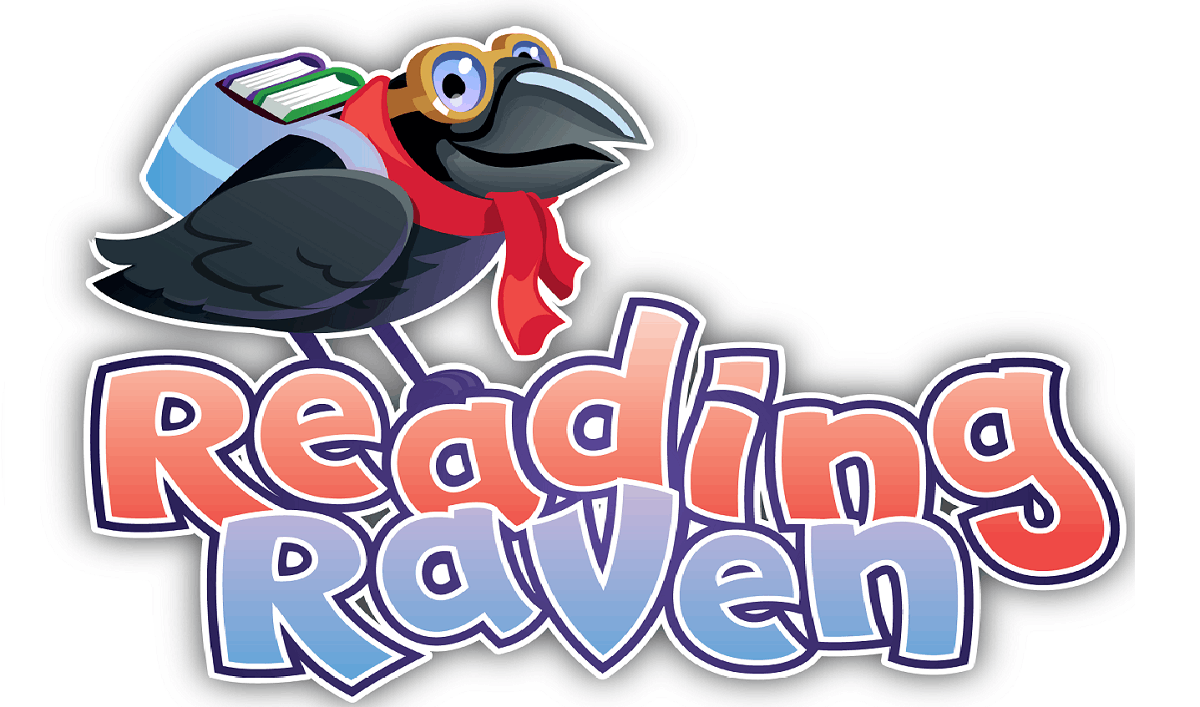 Reading Raven is a progressive customizable application that will take the child from discovering the letters to playing with words.
Reading Raven creates a variety of phonic activities that support and motivate children in practicing skills that will help them become strong readers.
I found the app pretty fun and engaging for the kids – all thanks to the multi-sensory reading games that have my kids addicted to it.
Features of the Application
Reading Raven has a ton of amazing features that will make the children's reading a fun and adventurous task.
Reading Raven has an amazingly simple and easy-to-use user interface. Once I set up a profile for my kid, I left him to it, as he could actually start the lessons and activities all by himself.
The Reading Approach and Activities
Reading Raven's reading approach comprises multiple reading activities that help the children to acquire learning sub-skills. If the activities seem to be too easy for the kid, you could easily pass them and move on to an advanced activity.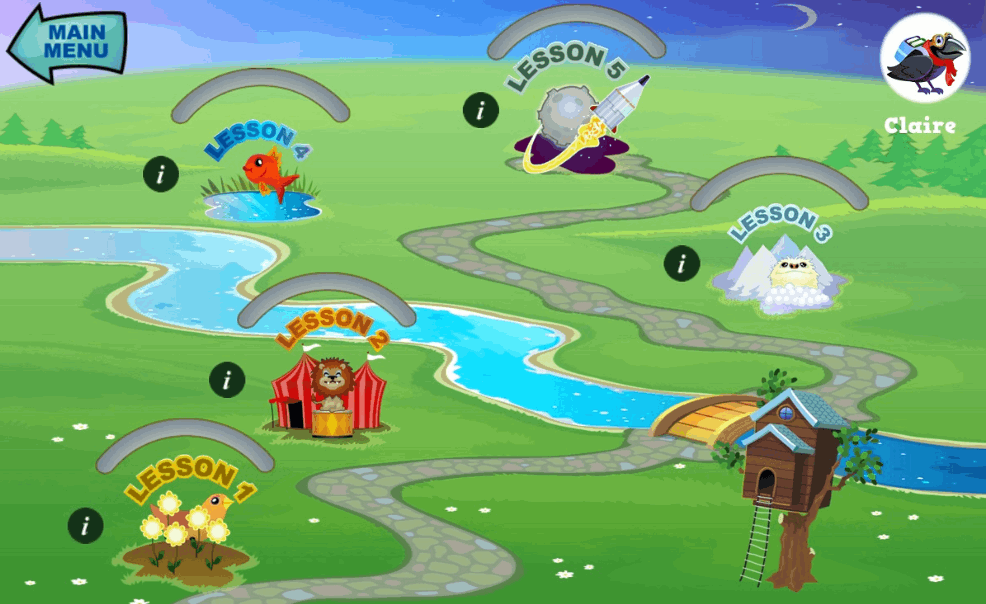 On the other hand, there are many kids who tend to choose those easy activities – sometimes doing the easy ones often helps boost their confidence.
The best part that I found is, I was provided with full voice instructions on each activity. This helped me discover and learn the mistakes that my kid was making while learning.
Reading skills are learned in a fun, game-like, interactive way, which makes it enjoyable for my child to practice reading.
Beautifully Illustrated Artwork
Going through the application, I found that it was filled with some amazingly beautiful hand-illustrated artwork.
And, that is a pretty great strategy to capture children's attention and interest as they are learning.
As the lesson progresses, you will come across fly-eating frogs, circus acrobats, snow monsters, penguins, and much more while on the learning journey.
Age-Based Reading Levels
Reading Raven includes amazing progressive educational activities that can be customized according to the child's needs and age. I began by teaching my three-year-old boy skills like letter matching, tracing, recognition and later jumped to word matching – which he picked up on very quickly.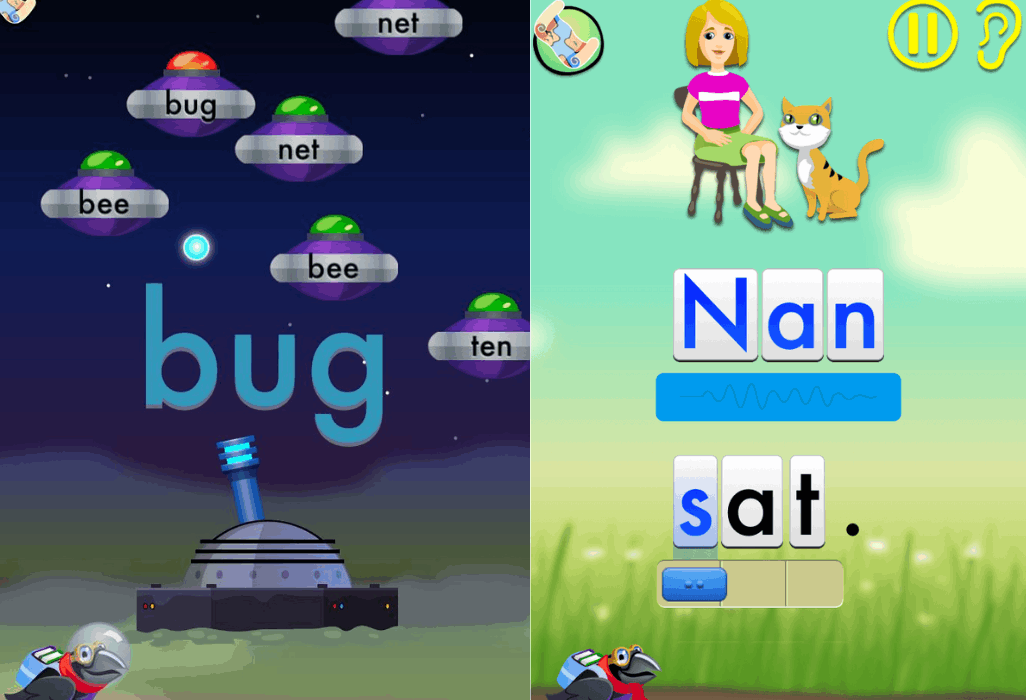 Moreover, I was also able to customize the lessons based on the needs of my boy, which means I would get to choose only those topics and activities he should focus on.
The interactive and multi-sensory reading procedure incorporated in the Reading Raven app is another great feature of the application.
With the use of this particular feature in the app, my child was able to develop hand-to-eye coordination that built a great foundation for his reading, writing, and listening skills.
Activities for Age 3 and Up
Age 3 and above is the particular age group when a kid begins to learn to read. The activities listed in this age group are designed to teach letters accompanied by sound recognition.
In letter matching, you just have to match the identical letters by dragging a falling letter to a similar letter underneath it. As I began to help my kid match the letters, it would make a sound of the word, which I believe is a great way to help them learn the sound of the word.
As for the letter recognition, the app had my kid catch the letters that made the same sound as what is spoken. This particular activity ensures that children understand the sounds that are made by different letters.
Activities for Age 4 and Up
I have not yet reached the next level of teaching, but as per the manual, the activities here include basic vocabulary teaching, word beginnings, and word buildings.

The application's AI asks the users to identify which picture goes with the word spoken.
Next, there is an activity in which the application plays the sound of a letter and the user has to identify the word beginning with the sound.
Then comes word building: the child has to put together the word based on an illustration and sound of the word they hear.
Activities for Age 5 and Up
Next is for children who are 5-years-old or above. These activities take the kid's learning activity to the next level with exercises like reading aloud, word tracing, and forming word groups.
The reading aloud activity asks children to read words that are displayed on the screen. Then it records the child's voice and plays it back providing feedback and required corrections. The word tracing activity guides the children to trace the letters to make up a word, in their own handwriting.
The word group activity helps the children to discover how words can be transformed into other words, by simply changing a couple of letters. This is a simple game that shall help the kid to learn and recognize the spelling patterns.
How to Download the Reading Raven App
I found the application pretty useful regardless of what device you are using. The application is available for both Android and iOS platforms and can be downloaded from the Google Play Store and the Apple App Store.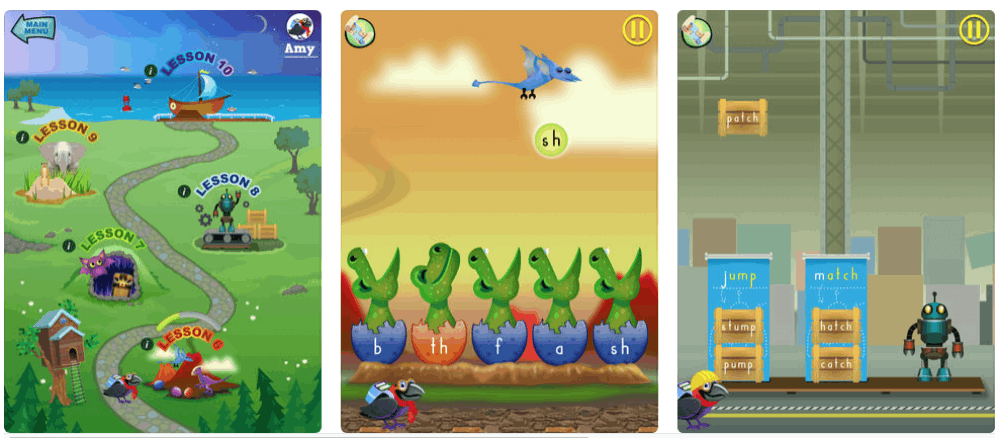 The Reading Raven app is not free of charge. On the Google Play Store, the app costs $1.99, while on the iOS App Store, the application costs $3.99.
Once I downloaded and installed the application, I could find an option to configure multiple profiles for a couple of friends of my kid.
System Requirements
If you are planning to use the application on an iOS device, you require either an iPad or a Mac. The size of the product is 153.6MB, and the iPad must have iPadOS 8.0 or above. And as for Mac's requirement, the MacOS should be at least 11 or above, with Apple M1 Chip.
You can use the application on any Android device, whether you're using a tablet or a smartphone. You require an Android version of 4.1 or above; additionally, the size of the application is also pretty small – only 56MB.
Pros and Cons of the Reading Raven App
Since this was about teaching my kid to read, there was a whole lot at stake. Therefore, I did some research about the application and found some amazing reviews and praise for Reading Raven that cleared my doubts about using the app.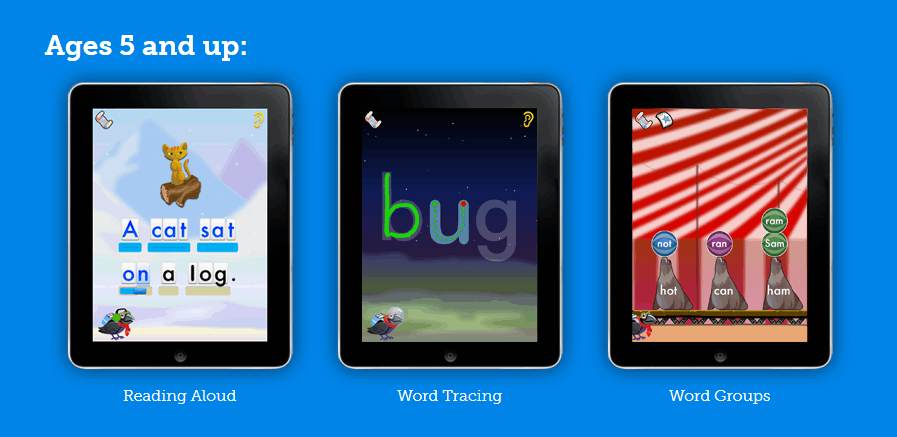 Reading Raven has been voted one of the "12 Best Children's Educational iPad Apps" of 2012 voted by teachers.
It is also rated among the "Best Reading Apps for 4 to 8 Years Old" by Brightly, "7 Best Apps That Can Teach Kids How To Read" by both Lifehack and The Huffington Post.
Looking at all these achievements and positive comments about the application, I hope you will give Reading Raven an opportunity to prove its worth to you.
Downsides of the Application
With all the positive sides of the application, there however are some downfalls of it too. One of them being the application might create a lot of distraction in the real academic qualification of the kid.
Moreover, I have seen kids who are stuck with the Reading Raven's game every time – which is just not helpful.
Also, Reading Raven is only available for iPads and Macs, and not for iPhones. This particularly annoyed me a lot and I had to borrow a friend's iPad for my kid. Hopefully, the developers will soon provide us with one.
The Bottom Line
To sum up, I would say the application is absolutely amazing, and if I had to rate the app, I think I would rate it at 9.5 out of 10. Apart from the fact that it is not available for iPhones and is quite addictive Reading Raven is absolutely worth the price.
I recommend Reading Raven to help you teach your child to read, but you should try it out for yourself and see if it is a useful resource to help your child learn to read as early as possible.