Amazon has experienced massive growth over the past two decades, and today, it stands as the largest online retailer. Familiar with its intuitive website, I was very interested to test the app that Amazon developed for mobile users.
In this article, I will be going through my experience with this app, highlighting the most important points, as well as discussing the features that could be made better. Let's get started!
What Is the Amazon Shopping App About?
How to Download and Install the App
The Highly Intuitive Interface
Incredibly Easy to Use
For Everyone's Needs
Get Products at the Cheapest Prices
Extensive International Shopping
Is Amazon Shopping Safe and Reliable?
Services That Require Special Permissions
The Downsides of the Amazon Shopping App
What Is the Amazon Shopping App About?
Sincerely, it was only a matter of time before Amazon released an app for smartphone and tablet users.
I have been using their website to shop for years, which is why I was particularly interested in determining whether or not it is worthwhile to download this app.
Right off the bat, I was impressed by the extensive catalog that is featured on this app.
It is almost identical to the one that you will find shopping through the website, and you can filter the items by price, sector, and popularity.
No Need to Sign In
One of the coolest points is that I didn't need to sign up to enjoy some of the basic features.
If you want to go shopping, creating an account is a must, but I was still able to scroll through the different departments and access product pages. 
How to Download and Install the App
This app's user interface is simple, and it took me only a couple of minutes to understand all the available features.
To get started, I visited the Google Play Store to download the Amazon Shopping app. It downloaded on my phone within a couple of minutes.
A great thing is that it is also available for iOS users and can be downloaded for free through the Apple App Store. It requires about 126 MB of free storage space and iOS version 12.0 or higher.
To run it on an Android smartphone, the size of the app varies depending on the device, and the device has to be above version 7.0.
Creating an Account
Once I installed the app, the next step was to register for an account to gain full access to all of the available features.
If you used Amazon's website to shop before, then you can sign up with that account and have all of your purchases and active orders synced with the mobile app.
The Highly Intuitive Interface
Just a couple of minutes into the app, I concluded that the search function is much more interactive in the mobile app than on the desktop website.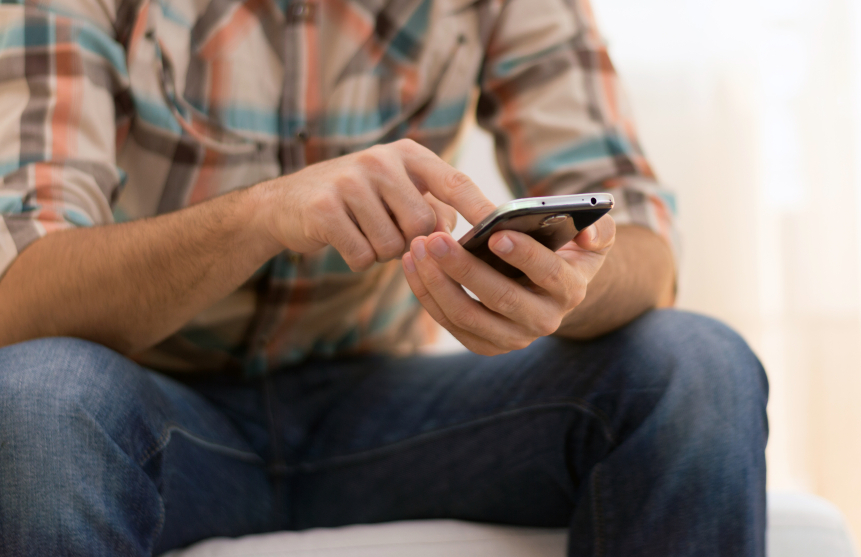 Apart from searching by keyword, you can also find products by scanning the bar code or searching for a relevant photo.
To get the barcode feature working, my phone had to be at least a couple of inches away from the product.
The photo search feature works spectacularly, and it is the best way to find tech gadgets and media products (DVDs, books).
Tons of Filters
According to my experience, the goal of the app is to make it easier for everyone to find what they need.
Even when I had a tough time finding a product in the relevant department, I could do so by filtering sub-departments.
Incredibly Easy to Use
One of the main advantages that the Amazon Shopping app offers is that it is incredibly easy to use.
The multiple search options (voice, photo, barcode, tying), as well as the fact that I get all the same results as the Amazon website, make it a convenient choice.
Another perk is that the Amazon Shopping app allows you to research the product's specifications and user reviews.
Thus, I was able to read detailed product reviews and user feedback before deciding whether I wanted to order a certain product or not.
Simple Order Tracking
Furthermore, tracking active orders is made even easier than with the Amazon website.
As mentioned above, you can have the orders synced across desktop and mobile devices. I set regular notifications to ensure that I stay aware of my order status.
For Everyone's Needs
I always look for comprehensive mobile apps, and Amazon Shopping is just that.
Launched by Amazon Mobile LLC, the developers made sure that it features all the same features that the website does.
What I found is that the mobile app offers all the same categories, highlighting products from thousands of brands and in hundreds of different departments.
In my opinion,  this makes the Amazon Shopping app the most convenient and comprehensive app on the online market.
Offers Worldwide Service
Another cool point is that I was able to access the Amazon market for different countries through this app.
As you probably know, there are slight differences depending on whether you are logging in from France, Germany, Italy, the USA, or India. Luckily, with this app, I was able to bring those to a minimum and research different market trends.
Get Products at the Cheapest Prices
The Amazon Shopping app is incredibly intuitive, which is evidenced by the sleek interface and its integrated discount deals and promotions.
The two features, Deal of the Day and Lightning Deals, go a long way when it comes to finding your favorite product for the lowest possible cost.
Much like when tracking my orders, I was able to set notifications and ensure that I don't miss any hot deals. In addition, I was also able to integrate it with some of the popular discount apps, such as Honey, and get even better prices.
No Need for a New Account
Along with the integrated features for the latest deals and promotions, Amazon Shopping allowed me to activate my Prime membership without having to create an additional account.
It allows access to wish lists and product recommendations based on previous orders.
Extensive International Shopping
International shopping was made available on the app two years ago and is something that I particularly enjoyed.
Apart from the five available languages (Portuguese, Spanish, simplified Chinese, English, and German), I was also able to shop in other currencies.
The extensive international shopping feature supports more than 25 different currencies.
What I found from my experience is that you can buy products using EUR, Yuan, Peso, and many other currencies.
Import Duty Estimates
The most important point when it comes to international shopping is that I was able to know the potential shipping costs.
I could also see product price variations depending on the currency that I was using. Additionally, the app also lists all of the shipping estimates that might interest you.
Is Amazon Shopping Safe and Reliable?
Before using any app, I make sure that it won't pose a security threat to my mobile phone.
Luckily, there wasn't a lot to worry about with Amazon Shopping because it is developed by Amazon Mobile LLC, a leading brand in the online market.
As for security, all of the orders are made through designated Amazon purchase servers. This means that all of my contact and payment info is highly encrypted throughout the shopping process.
Additionally, you shouldn't worry about Amazon compromising your purchase preferences.
Avoid Scammers
Even though the Amazon Shopping app is highly protected, I still recommend setting up reliable antivirus software. In my opinion, you can never have too much protection from scammers and third-party vendors. 
Services That Require Special Permissions
Safe and reliable, I found that this app asks for certain permissions to effectively run.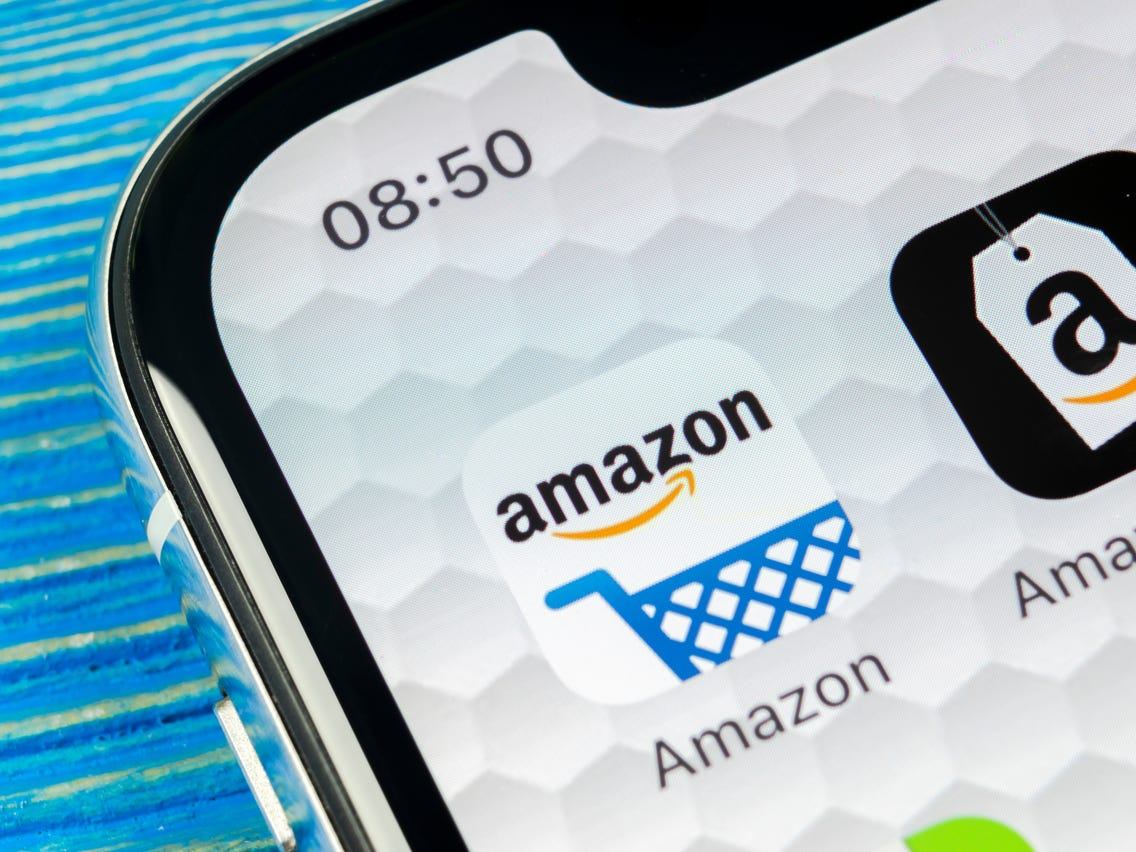 It required access to my contacts to allow me to send invitations and distribute gift cards to friends and family members.
Furthermore, turning on the camera and flashlight is essential for the Amazon Shopping performance, as without it, I wouldn't be able to scan the barcodes or take photos of the product.
You will have to allow access to your phone's location and microphone. These features are essential for finding hot local deals and searching through the product catalogs with Amazon Alexa.
Give Permission to Access Account and Phone
I had to give this app access to my phone and social media accounts.
In my personal opinion, connecting your phone number and Facebook and Instagram accounts is a fantastic way to share products. It can also be used to contact Amazon customer support in a fast and efficient manner.
The Downsides of Amazon Shopping App
Much like with any other software, the Amazon Shopping app has a couple of downsides.
The first one is that I had a significant issue when it came to accessing landscape photos on a full screen. Not only that, but I also experienced numerous glitches zooming in and out.
Another downside, which is something that I found with the latest update, is that the grid view of the wish list has been eliminated.
In my opinion, Amazon should consider bringing this feature back, as it goes a long way in terms of navigating through the products that I am looking for.
Not Optimized for iPad Pencils
Although I am not an iPhone/iPad user, my friend loaned me one so that I could test the interface and give you an objective perspective. Unfortunately, I found that it isn't responsive to the iPad pencil feature.
Summary
Amazon's developers did a fantastic job of creating an intuitive and extensive shopping tool.
I had a great time looking through hundreds of catalogs and making purchases in different currencies, which is why I would recommend it to anyone who enjoys online shopping.