There have been so many times when I want to show some photos from my mobile phones and people end up seeing some private ones just by looking at the gallery. I understand that I should have done better at keeping these photos and other media private, but most mobile phones don't have such a feature.
This is why I use the Safe Gallery App. Safe Gallery is a mobile app that helps me secure my media files with a password and helps me download and hide all of the photos from prying eyes. It boasts some of the best features of any smartphone app and is simple to use.
Find out more about Safe Gallery and how I use it. Check out some tips to make sure that you're also using this app correctly and optimize its use.
Safeguard Your Phone with the Safe Gallery App
Download Photos Anytime and Anywhere
Protecting Your Privacy
Tips for Using the Safe Gallery App
Always Backup Your Files
Important Steps to Prevent Deleting All Your Content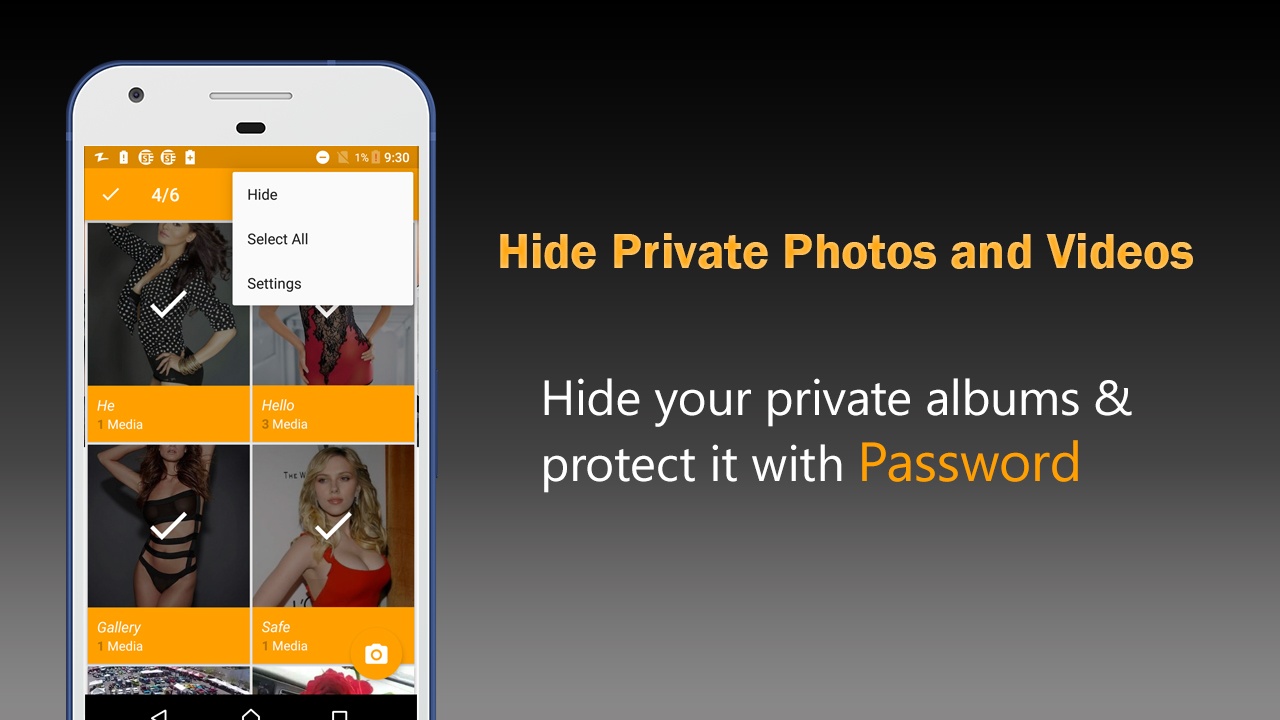 Safeguard Your Phone with the Safe Gallery App
Safe Gallery provides some of the best protection out of any mobile app that I've tried. This app is essential for people who want to protect their privacy and hide their media files from delicate eyes.
One of the app's basic features is it allows me to lock my screen or any specific app on my phone. I have used it on my media gallery to protect my privacy and it has successfully warded off some curious people from accessing the gallery.
There are four different types of screen locks offered by the app. These are PINs, patterns, fingerprints, or passwords.
I highly suggest that you use fingerprints as it is one of the best ways to keep your gallery protected.
Securing Your Media Files
There are numerous individuals that want to protect their photos and other media files from other people. Some might simply want to have their privacy while for others, it may be work-related. No one wants your hard work to be copied by competition.
This is why I always want to secure my media files on my device. Safe Gallery offers total protection and even provides users the option to choose specific files and lock them up with a password.
All the files that are chosen will immediately be stored in a separate folder within the gallery. This makes it easier for me to share the files with people that I trust and exclude others.
Download Photos Anytime and Anywhere
Another great feature that I've come to appreciate while using the app is the ability to download photos from any website.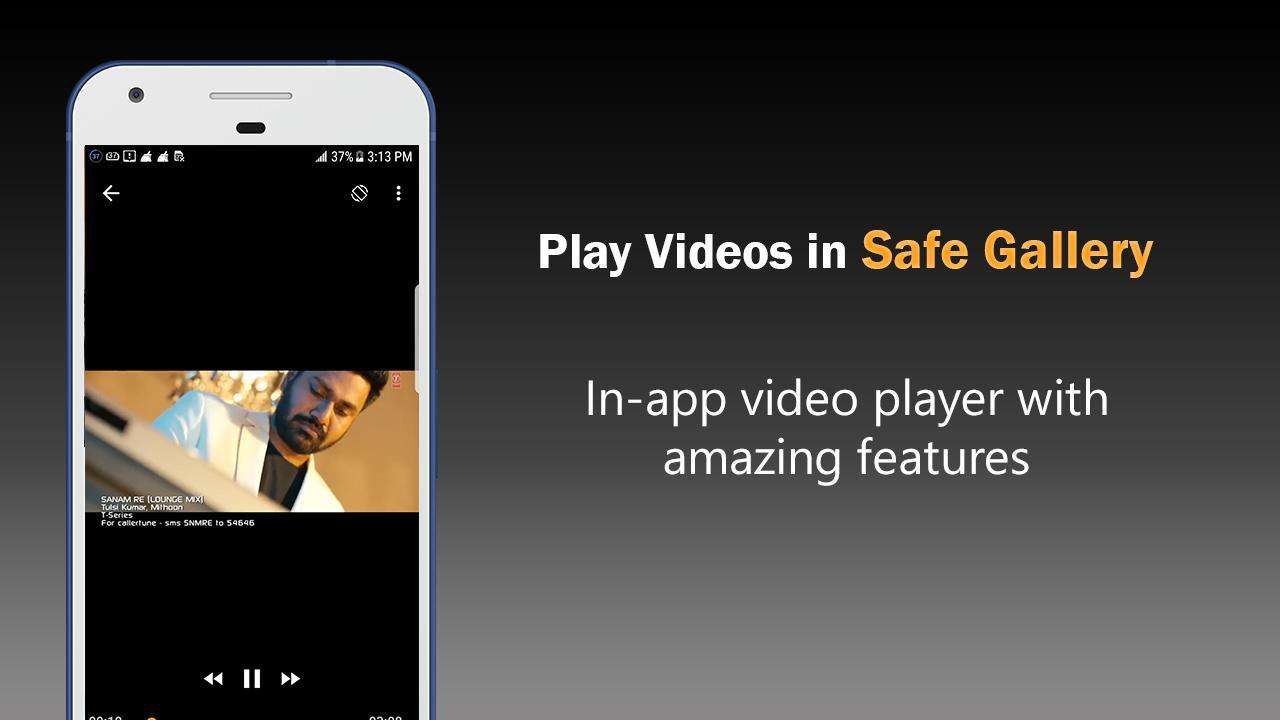 There are numerous occasions when I wish to grab a photo from a certain website to include in either my reports or simply want to have the photo for reference.
I have to use my phone's screenshot feature to capture the image which often leads to a lower resolution.
Having this feature allows me to grab the photo with the highest possible resolution making it one of the best functions within the app.
Have a Peace of Mind with the Safe Gallery App
From my experience, having the Safe Gallery app has given me peace of mind. The app helps alleviate any concerns or anxiety that may arise whenever I hand over my phone to someone else.
I don't have to be concerned about someone looking around my device and possibly viewing some personal images or videos that they shouldn't be looking at. It is also very helpful as a working app since I get save all the media files under one device.
While some might not be fond of this feature, it helps to know that no other device can have access to all of my private images and recordings.
Protecting Your Privacy
We know how important privacy is for many people. The Safe Gallery App provides an ample amount of protection from hackers.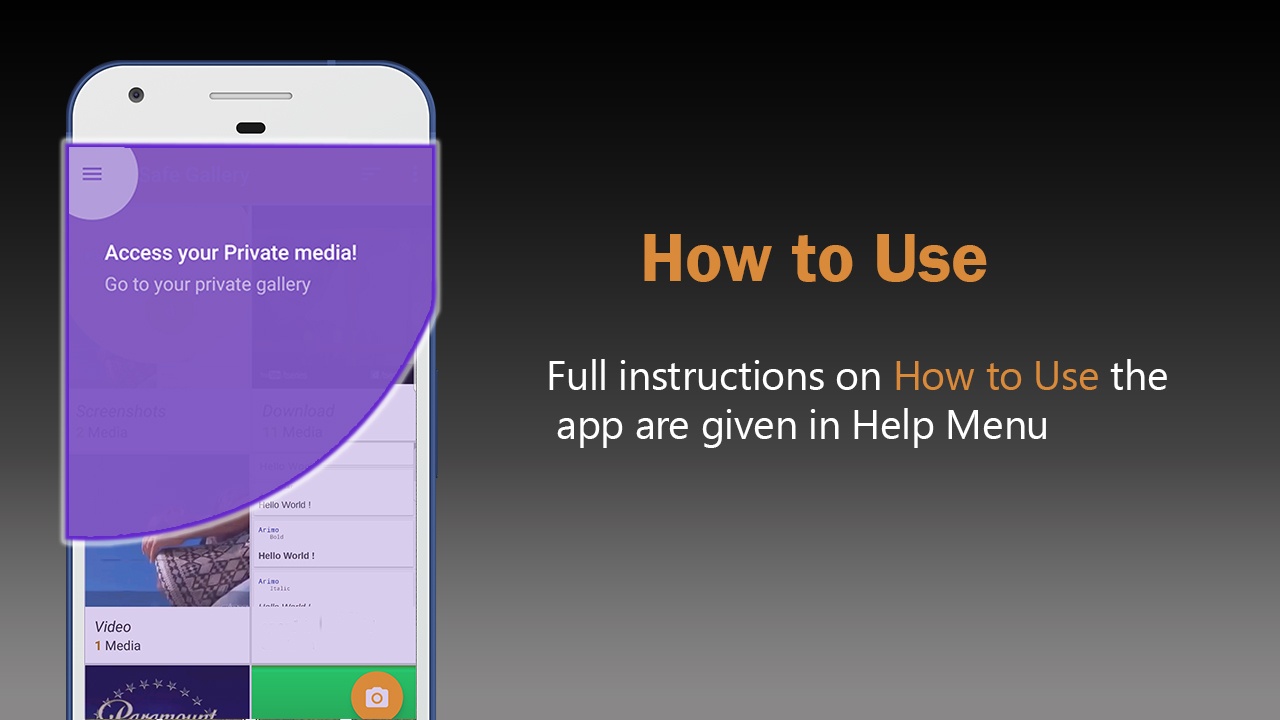 With its state-of-the-art technology, the app has all the features needed to help ease your mind from prying eyes.
The Safe Gallery app allows users to quickly lock or hide different photos and other media files without needing to copy or transfer them to another folder.
The convenience of not having to enable or disable different settings from my device is what made me decide to go with this app as I've never doubted this app's ability to protect my files.
Transferring Sensitive Files Without Compromise
Another underrated benefit of using the Safe Gallery App is how easy it is to manage all the files within the folder and the gallery. There are instances where I find it very difficult to move a lot of files from one folder to another.
It can be tough to do this, especially with sensitive content. However, the Safe Gallery app features an easy way to view and move all of my files quickly and safely.
With just a few taps, files are immediately transferred to a secured location.
Tips for Using the Safe Gallery App
Having learned how to use the app and its main features, it's time to share some tips to prevent file loss when you use the app. These tips are very helpful as I've noticed that there are a lot of people who use the app in the wrong way.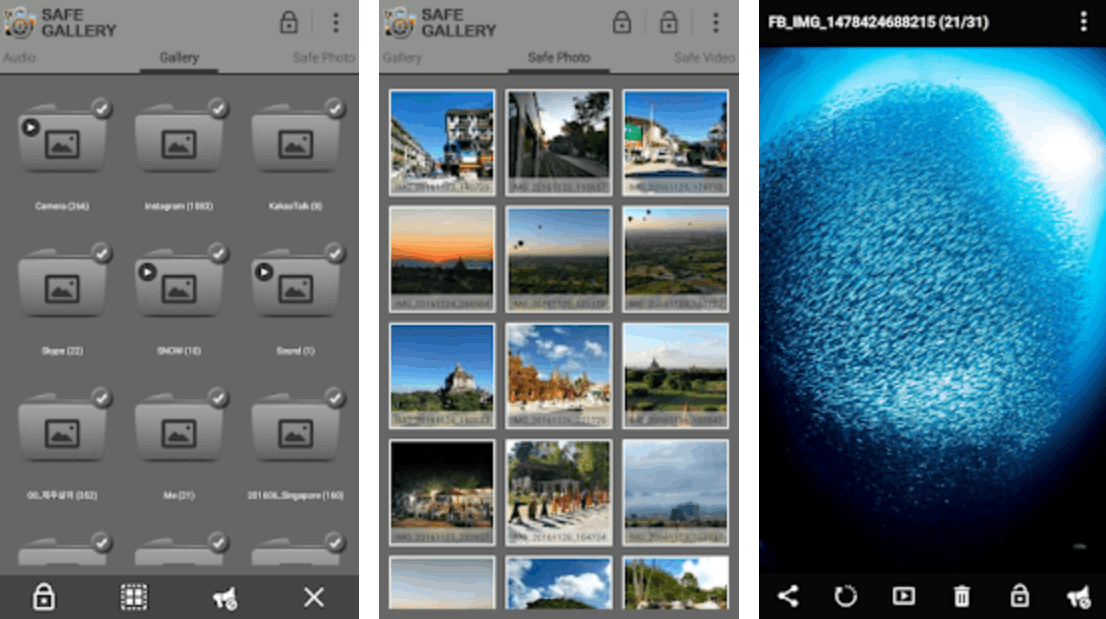 When you create a specific folder for the files that you want to protect with the use of the app, make sure that you store it on your SD card instead of your phone's memory.
This way, you can carry the files with you if you decide to transfer the files to another device. It is one of the most underrated things that you can do that makes file transfer more convenient and safe.
However, you also need to remember that if you do delete the folder on your SD card, all the files within the folder are also deleted.
How to Prevent Accidentally Deleting Your Files
There are several things that many users do that can accidentally delete the files within the protected folder. One of which is when I choose Clear Data from the app's main settings menu.
Choosing this option will clear all the information from the app and refresh the entire app. This will also delete all the folders including the files stored within them.
Any app that features storage cleaning will greatly increase the chance of deleting the files as well. Make sure that you leave the folder unchecked or delete any related files while you are cleaning up your device.
Always Backup Your Files
I am familiar with how awful it is to have your protected files unintentionally deleted. You can prevent this from happening by backing up your files.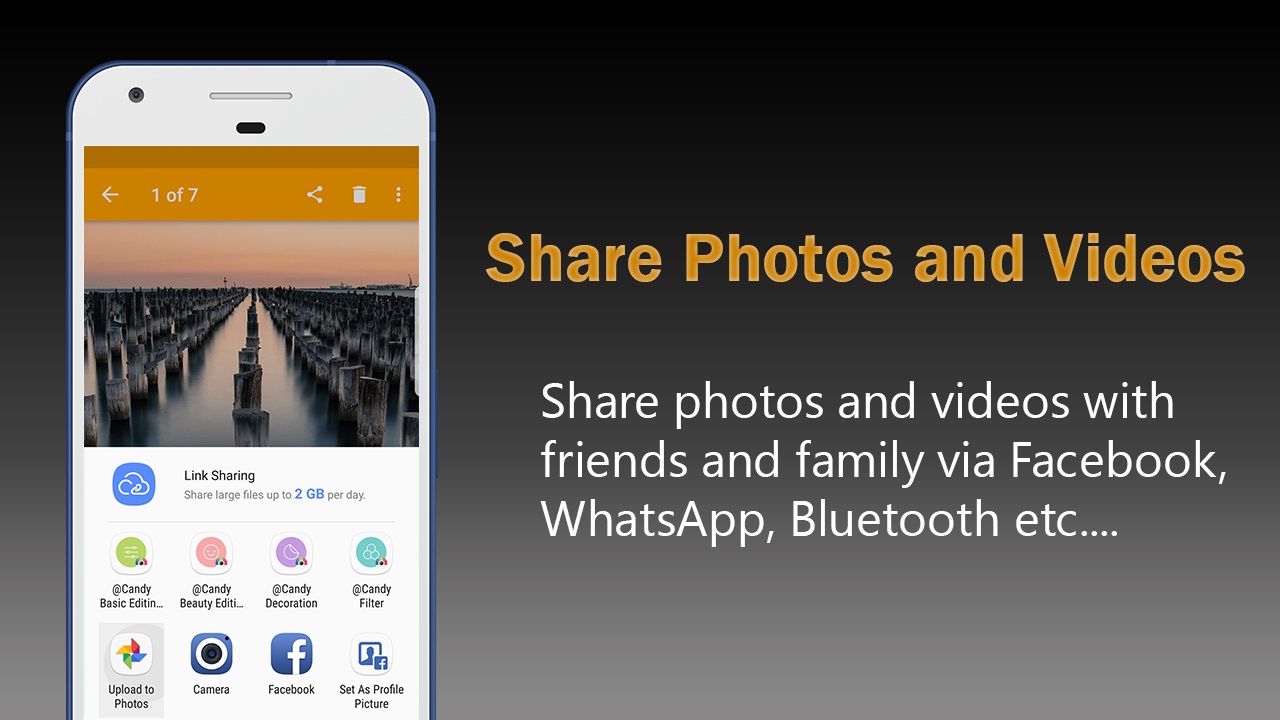 Right before I do any of the steps above, I always make sure that I back up all of the files inside the folder.
There are instances like updating the firmware or even updating the app that can result in this mishap. So right before I do these procedures, I back up the files and send them over to another folder.
Once done, I double-check the folder to see if there are any deleted files.
Recovering Lost Files
Let's say, for example, that you lost your files and you want to recover them. There's a feature that allows me to do this effectively.
I usually do this by reinstalling the app and then heading over to Settings. There is an option that allows me to recover the lost files called Lock Media Recovery.
Try to do this first before anything else and see if you can recover the files. Do not try to update the app or update the firmware before you do this step as it will interfere with the recovery process.
Important Steps to Prevent Deleting All Your Content
If you want to delete the app or you don't need the app anymore, here are the steps to effectively remove the app without deleting the files stored within the folder.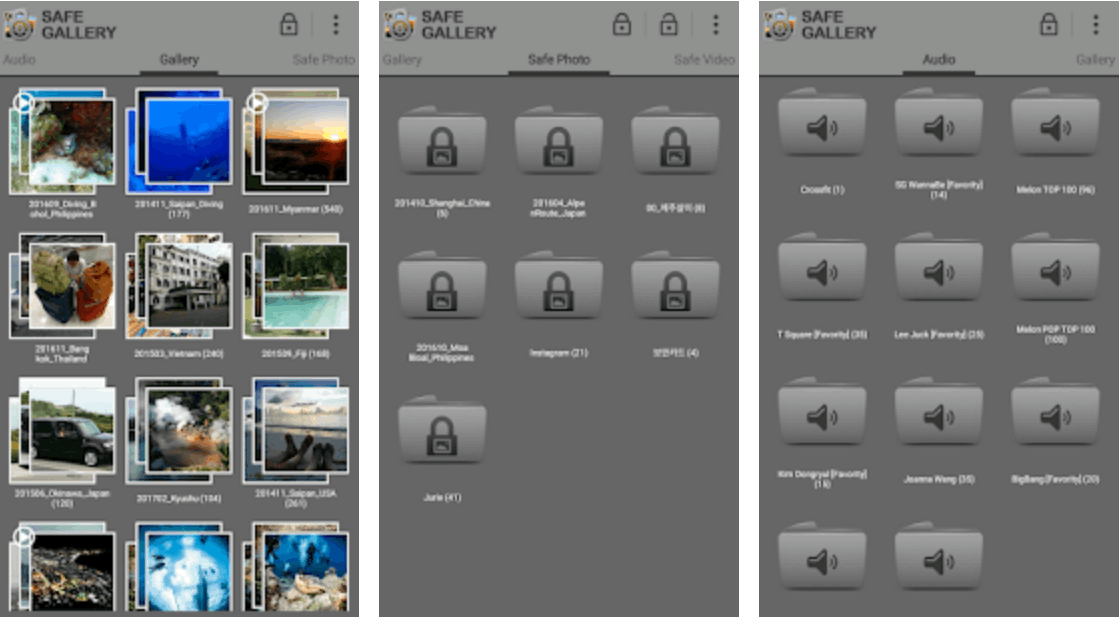 The very first thing that I do is unlock and then back up all the media files on the folder. I can then transfer the files to another folder. However, I often choose to keep them inside the same folder.
Once done, I uninstall the app and the files are saved on my device. Always make sure that you follow these steps.
Uninstalling the app without unlocking the folder will delete all the content in that folder and you don't want that to happen.
Downloading the Safe Gallery App
Now that you know the importance of this app, its features, as well as some suggestions for using it, it's finally time to learn how to download the Safe Gallery App. Developed by DEHA, Safe Gallery is exclusive for Android devices and can be downloaded only through the Google Play Store.
Search for the app within the platform using the name and tap Install to begin the download. Tap Open once the app is fully installed.
The app will then ask for device permissions so feel free to accept them. You can then start using the app after all permissions have been accepted.
Conclusion
All things considered, we all want to extend a little bit more protection to our privacy and the Safe Gallery app has allowed me to do so. Check out the app and improve the security on your phone.