Whether you run a small or big delivery service, it is always important to know that timely deliveries are the key to a successful business. Unfortunately, there are many reasons why couriers often deliver packages late.
The Circuit Route Planner app changes the way you deliver packages. The app provides drivers with the safest and most efficient route to make deliveries much faster and safer for all.
Find out more about the app, how to use it, how to download it, and more with my article below.
What Is Circuit Route Planner All About?
Drive Safely and Deliver More Efficiently
Common Uses of the Circuit Route Planner App
Accessible User Interface with Easy to Use Options
A Versatile App for All of Your Delivery Needs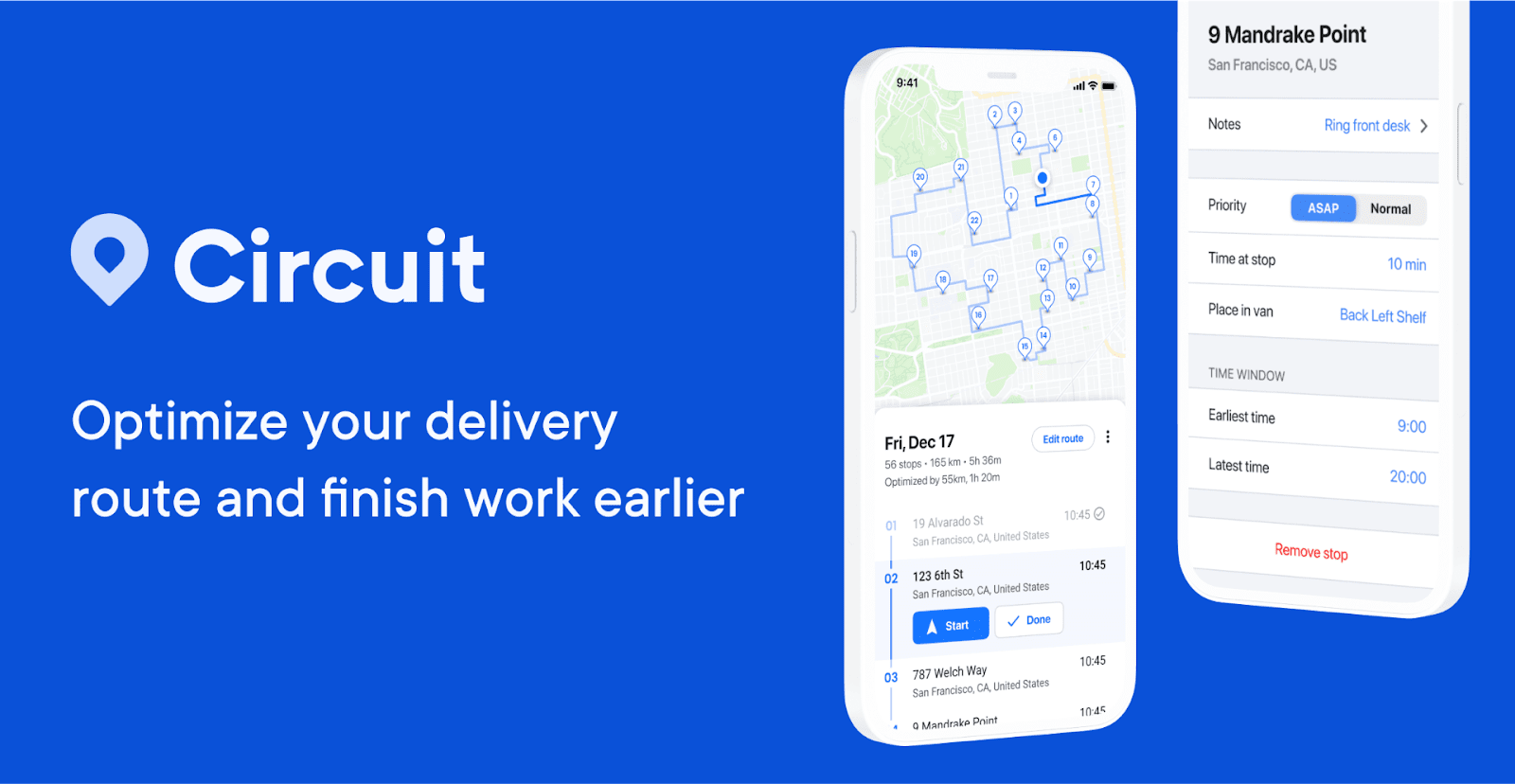 What Is Circuit Route Planner All About?
There is a lot of discussion about whether the Circuit Route Planner app helps package couriers make deliveries on time. I'm here to tell you that the Circuit Route Planner app is one of the best apps that I've used since I started my own delivery service business.
Circuit Route Planner is an app where I can plan all my delivery routes ahead of time. This helps me save a lot of time and money. It optimizes how I work and helps me provide my customers with the service they expect.
The app takes into consideration several factors when planning my routes such as traffic, weather conditions, and map data. It ensures that I always have the most optimal route towards my next delivery point.
It is such a valuable app to have, especially for those who are just starting in the industry and want to have the most efficient workflow.
How to Use Circuit Route Planner App
The Circuit Route Planner app is made especially for delivery drivers who want to make their jobs much easier. Using the app is equally convenient and features a very simple user interface. All I need to do is input the point of origin and the location for delivery.
If I need to make a few stops somewhere in between, the app can also accommodate me. However, I can only make 10 stops for free. Any additional stops will require me to subscribe to a plan. I'll talk more about the subscription plan later on.
The app then provides a route after considering traffic and many other factors mentioned above. The app shows me the entire route that will be quickest. The best part is while I'm en route, the app monitors for any changes and then provides me with continual updates.
Drive Safely and Deliver More Efficiently
Let's talk about the importance of delivery routes and how they affect the quality of service that you provide. In this type of business, you always want to take the most optimal route to save time and money.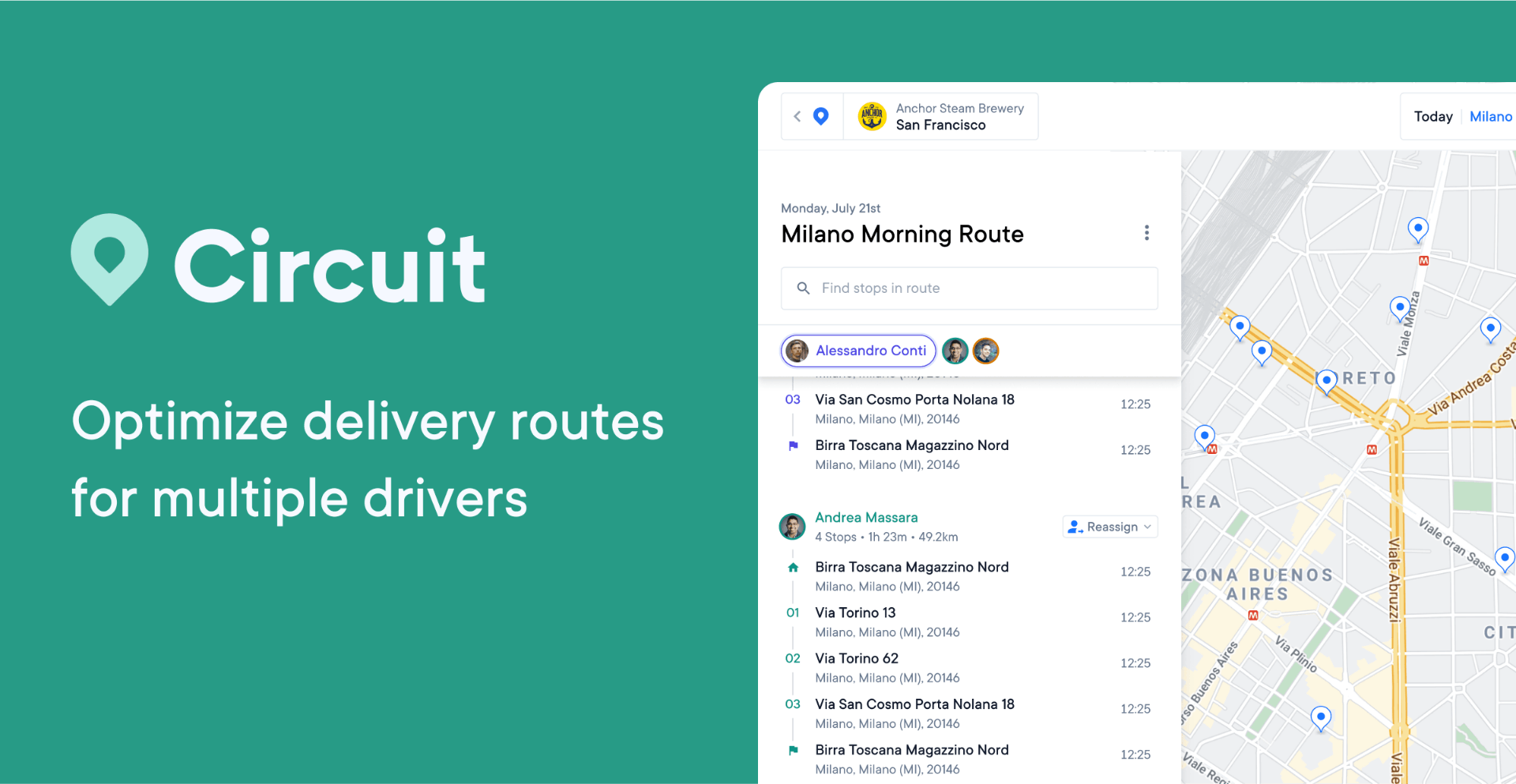 Traffic is one of the main and most persistent factors that cause delivery delays. The Circuit Route Planner app considers traffic when calculating the best possible route for delivery.
Route optimization is the core of what Circuit Route Planner is all about. It also considers driver safety by choosing the route with the least amount of traffic but also taking the shortest possible time.
The app utilizes GPS as well as Google Maps, HEREWeGo, and Waze to help drivers get to their destination.
Fast Package Finder for Faster Delivery
The aim here is to deliver your package an hour early. And the best way to do this is through the app's Fast Package Finder feature. I can use this feature to track down a package from anywhere in the world.
I can determine the location of the package from any courier or delivery service. Even if I'm in the US and the package is on its way halfway around the world, I can track it and receive a notification after each action.
This feature is especially helpful for me as a courier because it allows me to keep track of the right packages and stay organized. I can identify a package and find where it is in the car by putting its tracking information on the app. This helps me pick the right package and increase my delivery speed.
Common Uses of the Circuit Route Planner App
The Circuit Route Planner app is ideal for delivery service businesses. It helps manage all the deliveries from each team by sending or exporting a list of deliveries through the app.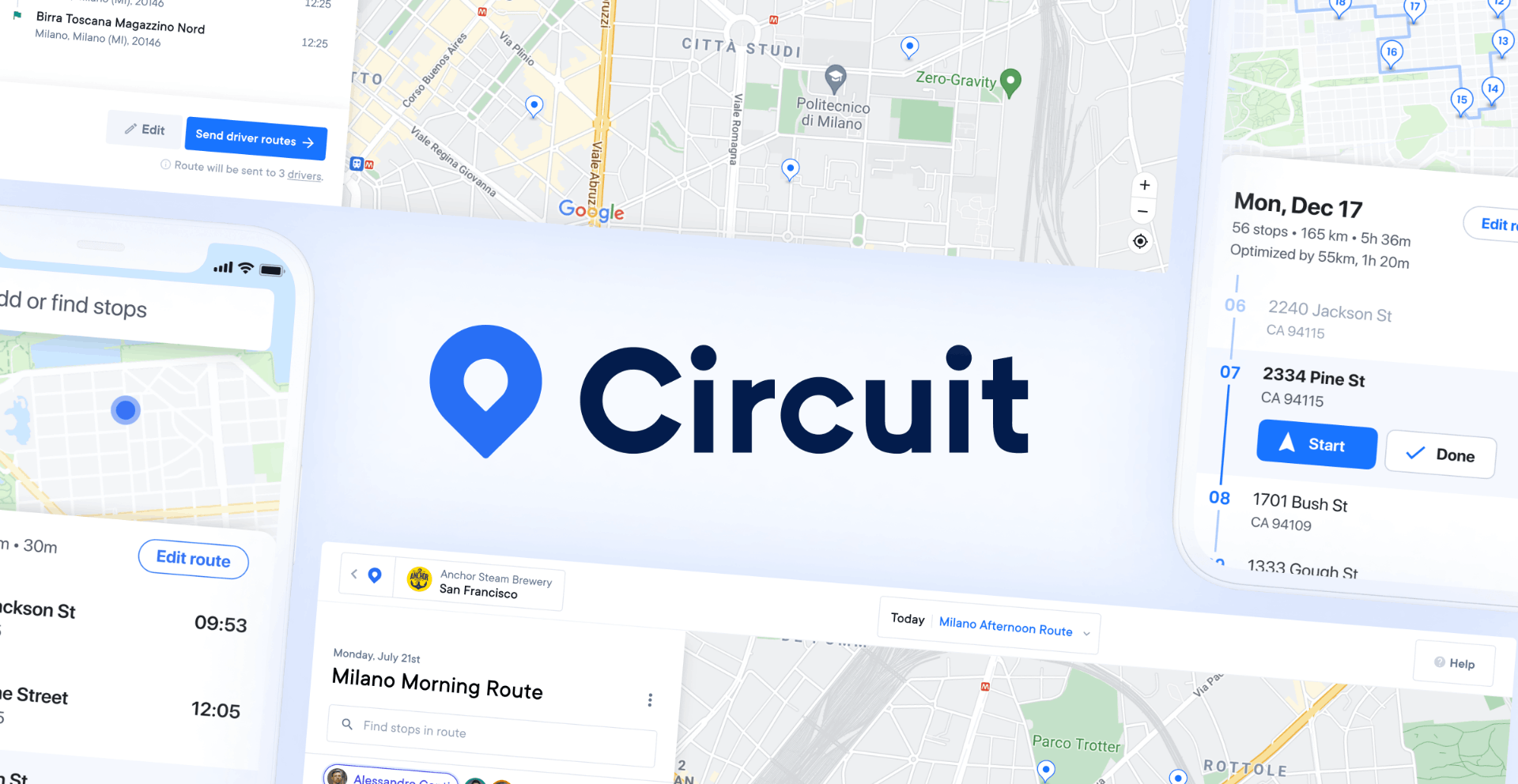 The app provides all the routes for each package thus effectively cutting the time for each delivery driver making them more efficient.
I recommend that local delivery services download this app to help them with the complexities of running a delivery business.
The app can be particularly beneficial to small businesses allowing them to compete with bigger package delivery companies.
Making Deliveries More Manageable
For business owners, the Circuit Route Planner app is a good way to monitor your drivers and ensure that they are following the routes given to them. Driver locations are synced to the app every 15 seconds.
At the end of the day, you will receive a report on how each driver has managed to deliver their assigned packages and if they were able to use the suggested route. It also lets you check how long it took the package to be delivered and receive notifications if the package was received.
You will receive all updates in real-time. Having the Circuit Route Planner app reduces transportation costs which can save a business money. The app also helps businesses provide better customer service since the app provides proof of delivery. This makes invoicing a lot easier.
Accessible User Interface with Easy to Use Options
We all know deliveries can be extremely difficult. I have to manage all the packages, find different routes, and then deal with customers. The good thing about the Circuit Route Planner app is that it has one of the most accessible user interfaces that is very easy to use.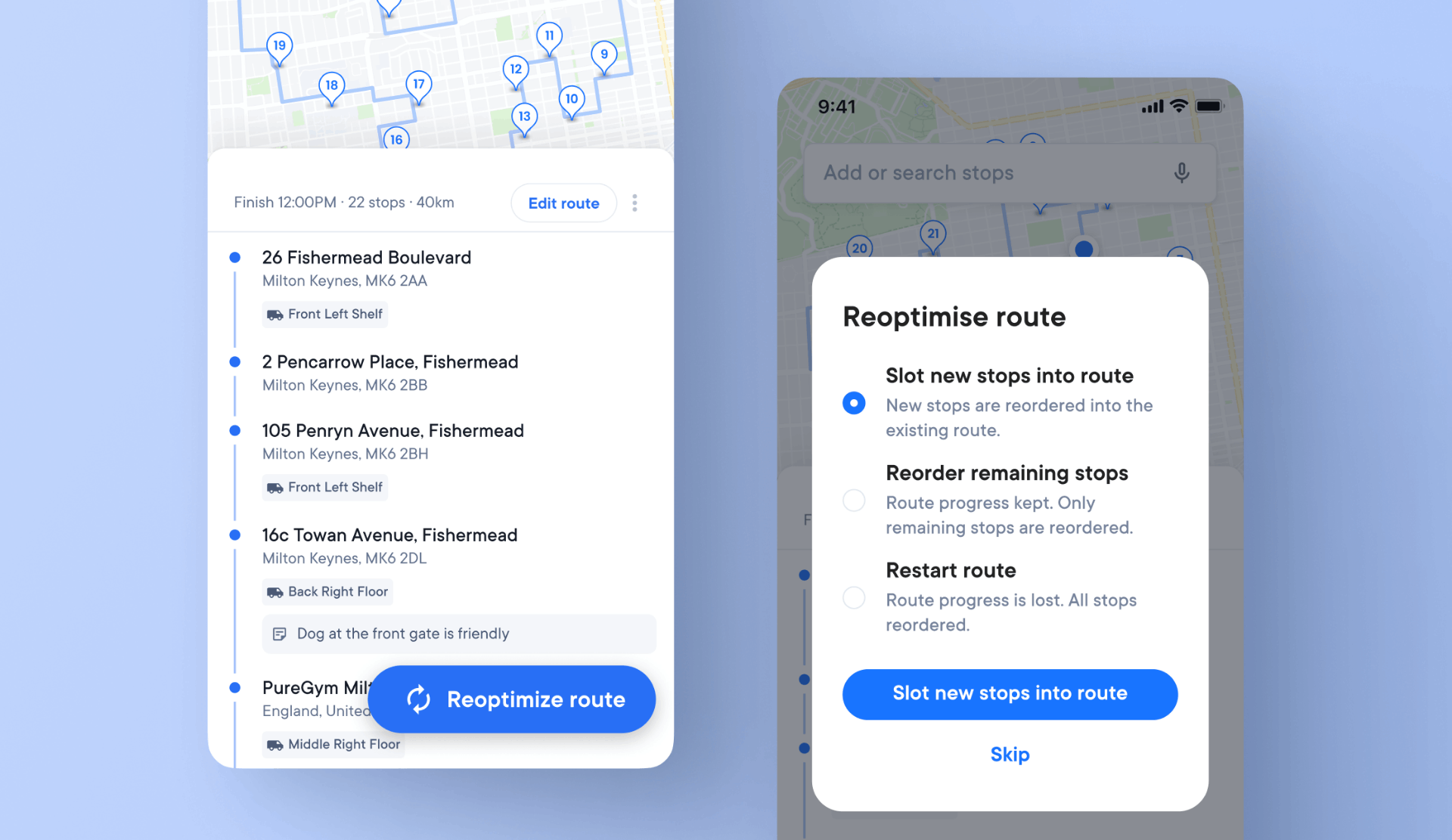 All of the options are presented on the home screen. This means that I don't have to navigate through various settings and menus just to get to the right option. Speaking of options, there's even a way for me to navigate through the app without ever using my hands.
The app features a hands-free voice entry so I can focus on driving safely and delivering packages promptly. Another great feature is the scheduled delivery service.
If I ever need to drop off a package at a specific time and location, this feature provides a priority setting so I'll know when to pause the other deliveries and deliver a certain package at an exact time.
Subscribe for More Features
As I've mentioned above, the Circuit Route Planner app offers a subscription for those who want to unlock more features in the app. The app offers 10 free stops for individual drivers, but if you want to unlock unlimited stops and other features, you'll need to pay the monthly subscription of $20.
For larger businesses, owners can unlock different subscriptions based on their teams. Some plans are ideal for smaller teams that do multiple call-outs and stops and there's also a plan that is ideal for retail and medium-sized businesses.
Lastly, the app also offers a plan that is suited for large-scale businesses. However, all the pricing varies from one region to another so it's hard to provide an accurate price for such plans here.
A Versatile App for All of Your Delivery Needs
Here are the things that I like about using the Circuit Route Planner app. It is a very simple and easy-to-use app that is accessible on many different platforms.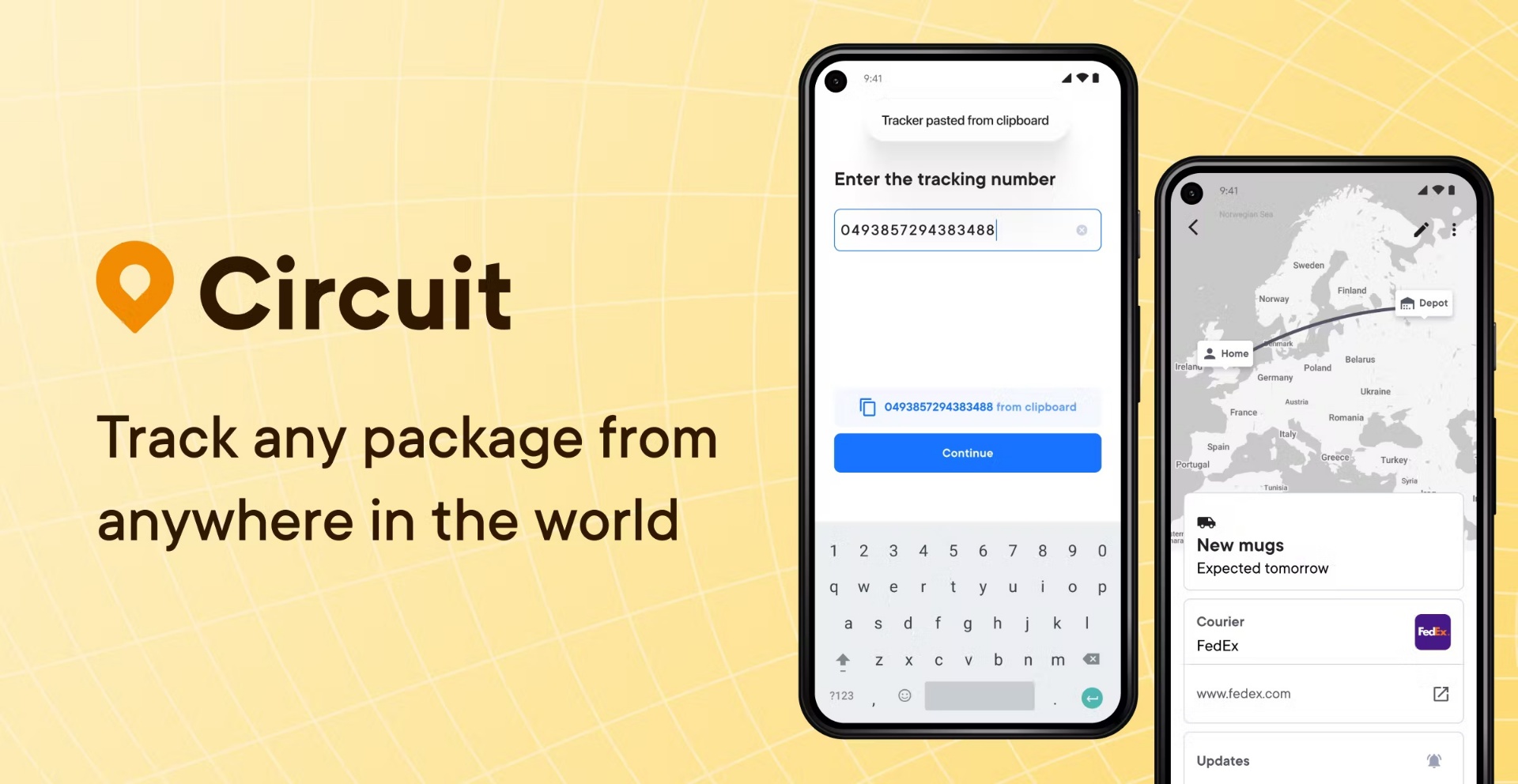 The user interface is designed properly and the hands-free voice entry makes working and driving a lot easier and safer.
Route optimization and the Fast Package Finder feature let me save on transportation costs. Lastly, the subscription plans are very affordable, especially for small businesses.
Download Circuit Route Planner Today
Now that you finally know how helpful the Circuit Route planner app is, here's how you can download the app today. It is available to download on all mobile devices, including Android and iOS devices, from theGoogle Play Store and the App Store.
Simply search the name of the app and tap "Install" to download. Wait until it is fully installed, then tap "Open" to launch and use the app.
If you plan on subscribing, make sure to link your preferred payment method first so you can process the payment and get on your desired monthly subscription plan immediately.
Conclusion
A successful delivery service is all about making deliveries on time while also cutting down on transportation costs. Finding a good route planner shouldn't be a difficult experience. This is why Circuit Route Planner is the best app for your business's delivery needs.