Technology indeed makes our lives better in every aspect and way possible. One of them is home security, as there are devices and innovations intended to make us feel safer in our own houses. These products level up the security features of our homes.
Some of them allow us to monitor and check the condition of our houses and the neighborhood even if we are not around. The installation of security systems, including CCTV, doorbell, and alert systems give us peace of mind, especially if we can monitor and control the system using our phones.
One of the well-used mobile apps of Americans for home safety is the Ring app. I can monitor the installed ring cameras and get alerts on crime and safety concerns around our neighborhood with this app. Learn more about the Ring app below to see its features.
Discovering the Ring App
Controlling Ring Devices Using the App
Using Ring Products through the App
Subscribing to the Protect Plan
Sending and Receiving Safety Alerts on the App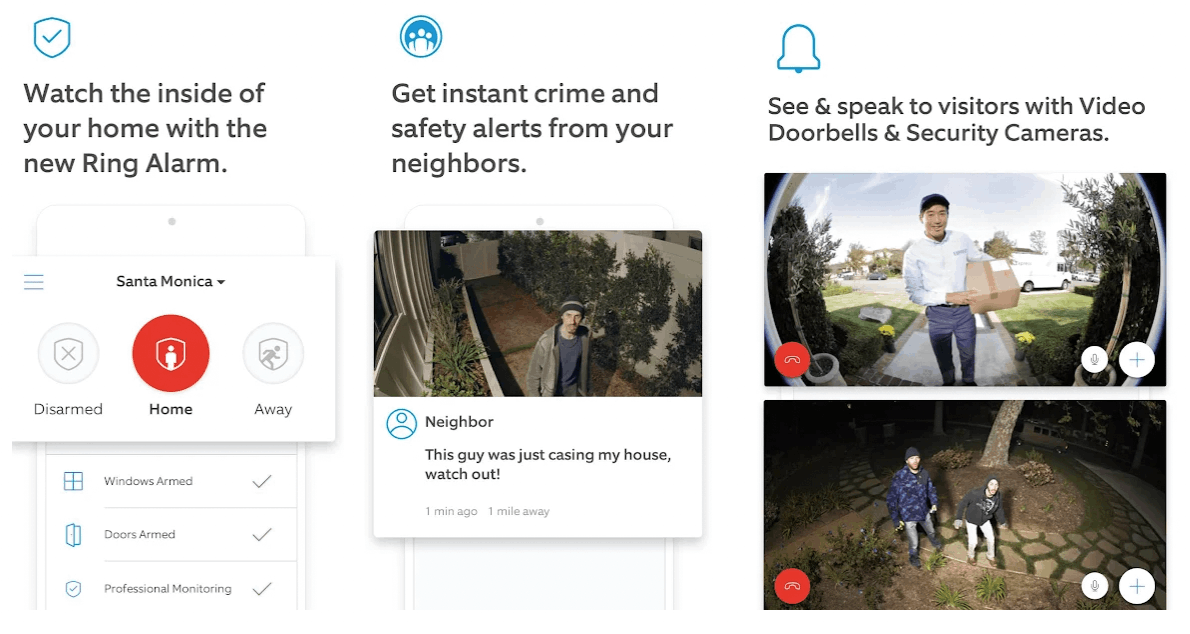 Discovering the Ring App
When I discovered that there are now devices that can be used to monitor, control, and check the security systems I have installed at my home, I immediately went to see how it works. I can see the convenience that it will bring to remove the constant worry whenever I am away from home.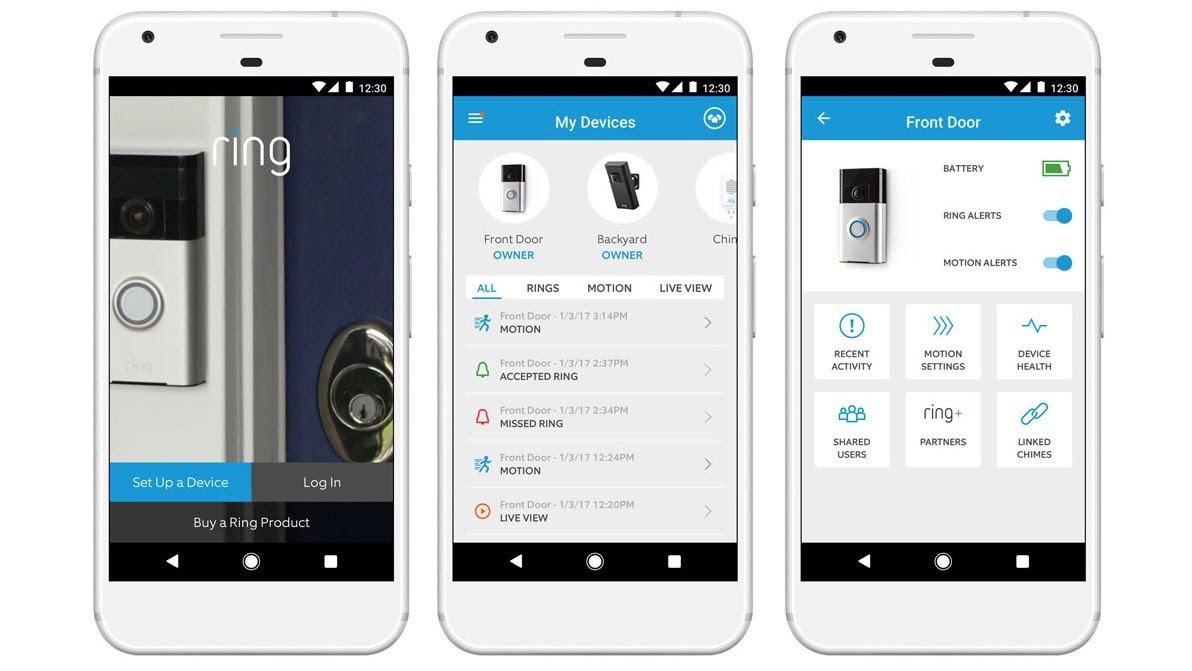 The company behind the Ring app wants to help make neighborhoods safer. They believe that a stronger community leads to safer areas. They developed products wherein individuals could improve their home security while connecting with their neighbors.
The Ring app helps me monitor and check the installed Ring cameras, which allows me to enjoy more features for peace of mind. Also, it provides an avenue for me to connect with my neighbors to build a safer community by sharing relevant safety concerns and alerts.
Ring was launched in November 2014, and has since recorded over 10 million downloads and over a million active users.
Downloading the Ring App
Anyone can get the Ring app for free on their mobile device by visiting the Google Play Store or the iOS App Store. The app uses the freemium model, so there is a subscription plan for a better experience.
The app will require old users to log in using their registered email address and password. As for the new users, they need to sign up by providing their complete name, country, email address, and password. Then, users must verify the email provided so that they can start exploring the app.
Once the email has been verified, Ring will ask to link our Amazon account for a better experience as the Ring products are available on Amazon. A two-step verification process via SMS will be done to improve further the security of using the app.
Controlling Ring Devices Using the App
The primary feature of the Ring app is that we can control the Ring products installed in our homes. This is why the app asks us to link our Amazon account so that we can easily buy the products to be installed as our home security system.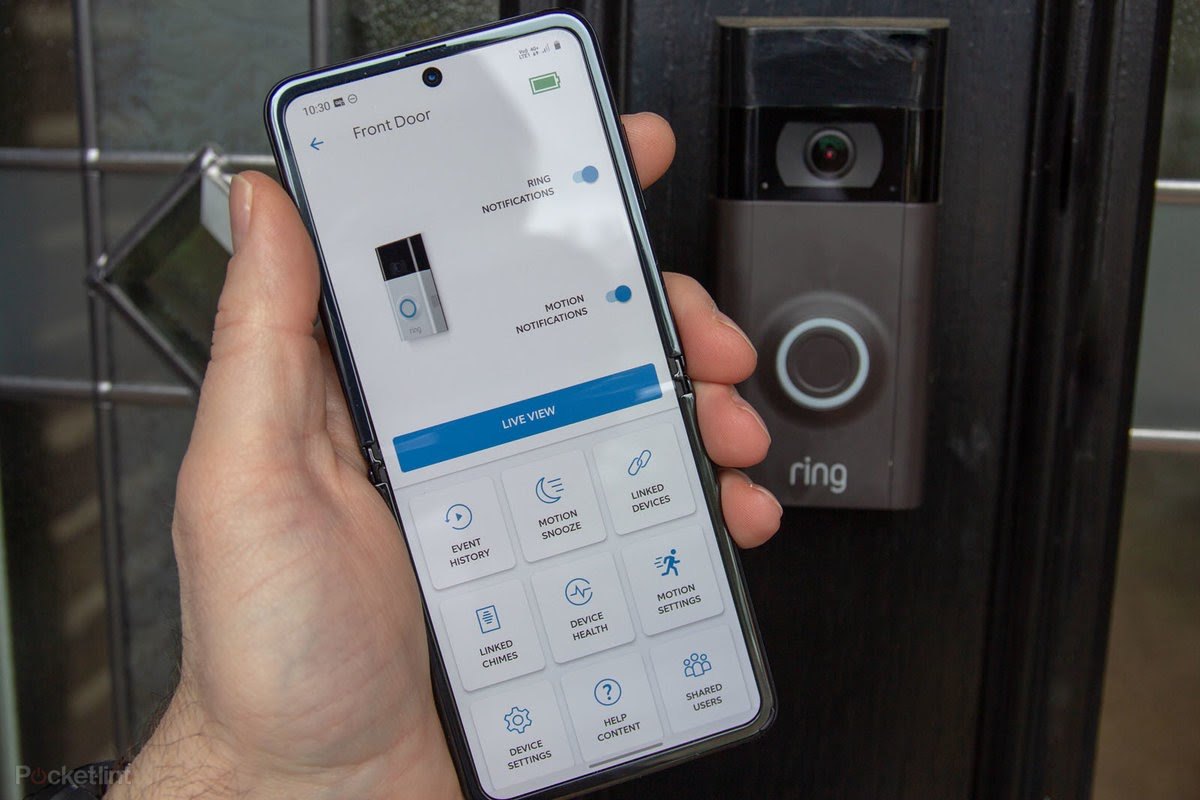 Two of the primary security products of Ring are the doorbells and security cameras which the app can monitor and access anywhere. This is possible through the linked accounts that will enable the Ring Alexa Skill, which will help us hear Ring alerts.
Thus, it can help us answer the door through Alexa devices. In this case, wherever we are, we can know who paid a visit to our homes and tried to ring the doorbell. The improved doorbell has a security camera to see and hear people in front of our house.
There are other devices that the Ring app can control and monitor, like chimes, security bells, smart lighting, outdoor smart plug, locks and access control, garage door openers, thermostats, and smart water valves. The Ring app is indeed an all-in-one security system control app.
Setting Up Ring Devices
Before we can access the Ring devices on our mobile app, we need to set them up first. Of course, we must purchase the legitimate Ring devices through Amazon and proceed with installing them in our home.
Once we have installed them, we need to connect them to the Ring app. Open the app and find the "Add a Ring Product" tab. Then, scan the QR code of the purchased Ring product and the app will automatically read it via its phone scanner feature.
However, there is an option that we can use to set up without scanning. We can manually enter the five-digit PIN code found in our Ring product. The said PIN code can be found underneath the QR code.
Using the Ring Products through the App
I like the Ring products and the Ring app because it is convenient to use. Although installing the devices in different places in our home correctly may take time, it only takes me a few minutes to set them up on the Ring app.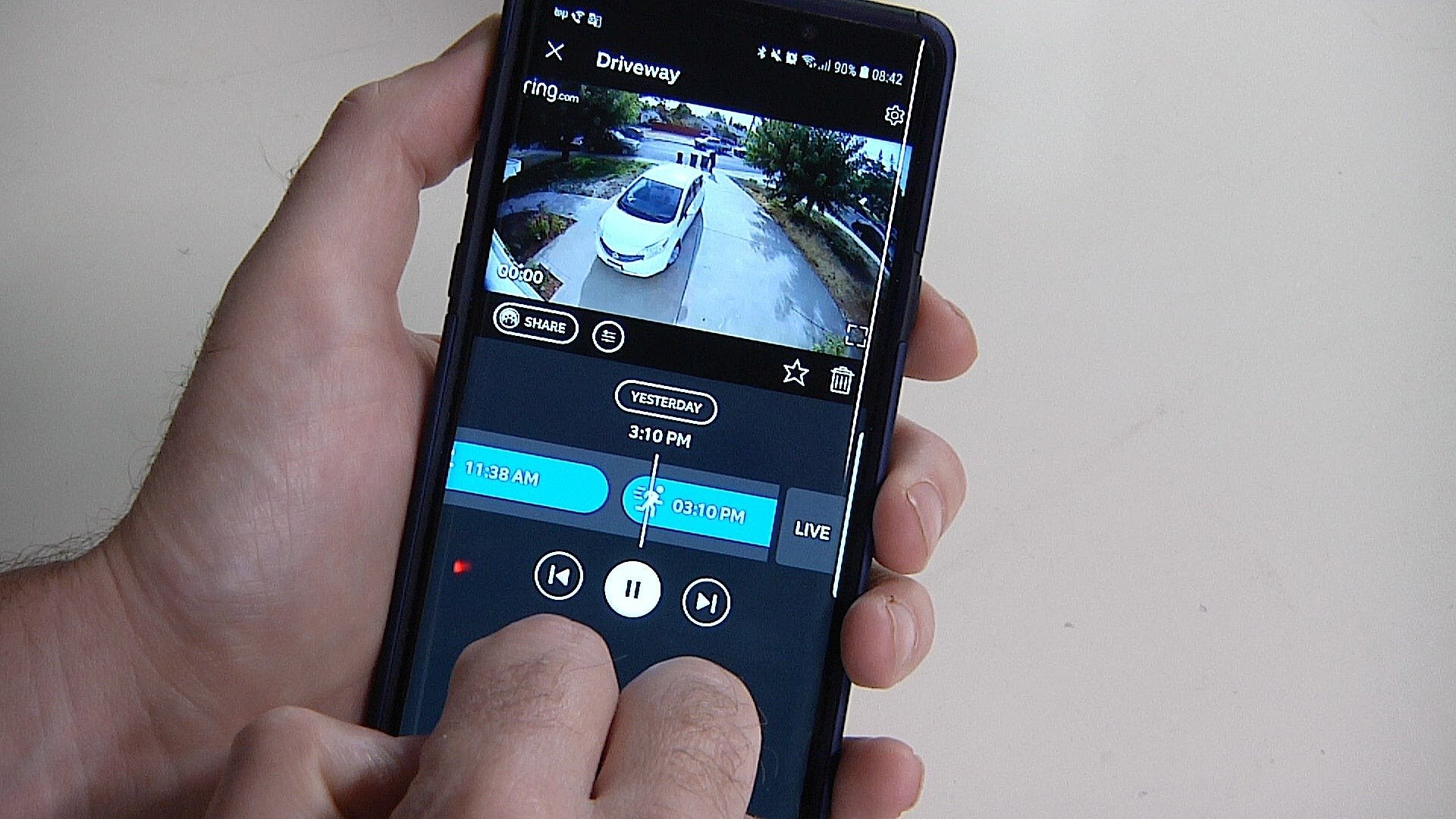 All the saved devices will be on the app's dashboard, making it easier for me to access them anytime. Since it is listed, I just need to click one of the devices and proceed with the task I intend to do, proving once again that the app is indeed user-friendly.
For example, say I am away from home and a friend stopped by my house without letting me know they were coming by.
Once they rang the doorbell, the app would automatically notify me that someone was in front of my house. I can use the Ring app to communicate with them as I can see and speak with them regardless of where I am.
Feeling Always Home with the Ring App
Those features convinced me that Ring helps keep my home safe. Moreover, I feel like I am always at home because I can monitor who visits my house anytime and anywhere. Ring is indeed true to its tagline, "always home."
It is not only that I can check who's in front of my house, but also what's inside.
I do not have to worry if I forgot to turn off any lights or the thermostat before heading out because I can check on them and turn them off using the Ring app.
Subscribing to the Protect Plan
To utilize all the features of the Ring app, it is advisable to subscribe to Ring Protect. It is a comprehensive subscription service that allows users to control and monitor the ring devices.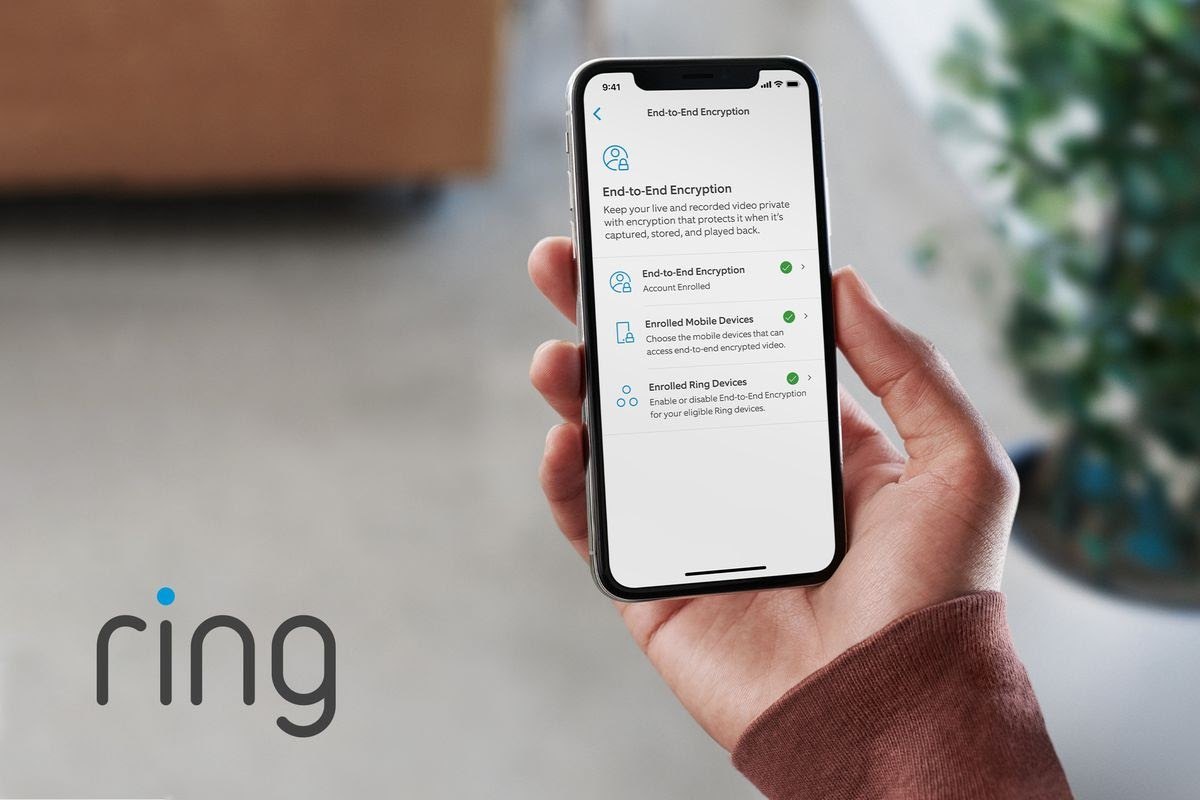 With Protect Plan, we can review, share, and save videos and photos captured by the devices. Since the app uses the freemium model, the free version includes motion-activated notifications, real-time video with live view, two-way talk, and theft protection.
To get the other features like video history, video saving and sharing, snapshot caption, personal alerts, and rich notifications, we need to subscribe to a plan. There are two available plans for the Ring Protect: Basic and Plus.
The Basic plan will only cover video recording for one camera or doorbell, which costs $3/month or $30/year. Meanwhile, the Plus plan will record from all of the home's devices for a cost of $10 per month or $100 per year.
Ensuring our Privacy on the App
I understand that some people are hesitant to use these devices and apps as they will access sensitive information like our names and addresses. Moreover, the app will have information on the things inside and outside our homes.
However, the app promises to ensure maximum safety procedures so that there will be no violation related to their users' information. They mentioned in their privacy notice that they only collect information that will help improve the products and services to the users.
They also state that there is sharing of personal information to their affiliates, service providers, or other party institutions.
Sending and Receiving Safety Alerts on the App
Aside from the feature where we can monitor various Ring devices for our home safety, the Ring app also allows us to send and receive safety alerts among our neighbors. This is why it is required to give the app access to the location of our house.
The Ring app will automatically identify our neighborhood and can then share instant crime and safety alerts from our neighbors.
Since we can save photos and videos captured by our Ring products, we can also share them on the app.
We can post photos or videos related to safety or crime concerns. Then, the app will automatically send the alert to all nearby users.
Getting Information from the Safety Alert
We can also access the posted photos and videos of our neighbors. The post will contain how far was the neighbor's location from our house so that we will be alert, pictures especially if it may affect us soon.
Another vital piece of information that we can obtain from the safety alert is the time it was posted because we can have an idea of when the crime happened.
Conclusion
The Ring app is proof that technology can be integrated into our daily lives to make us feel safe, especially in our homes. We can connect various Ring devices so we can monitor activities outside our homes wherever we are. Moreover, the app promotes safety in the neighborhood by connecting neighbors.