There are a lot of times that I find myself unwilling to work out and pursue my fitness goals. No matter what I do, I always end up feeling unmotivated. That's about to change now that I have the Pacer Pedometer App installed on my phone.
The Pacer Pedometer App is a digital pedometer loaded with features that help me track my steps when walking, my activities for the day, and the calories I've burned. It also provides me with goals for my fitness journey. All of which helps me get motivated to work out.
If you need to learn more about the app, check out my article below and see what Pacer Pedometer is all about, how to download the app, and more.
Take Your Next Step with Pacer Pedometer
Tracking Your Health Goals
How the Pacer Pedometer App Works
Connect with the Health Community
Create Your Exercise Plan
An App That Works on Its Own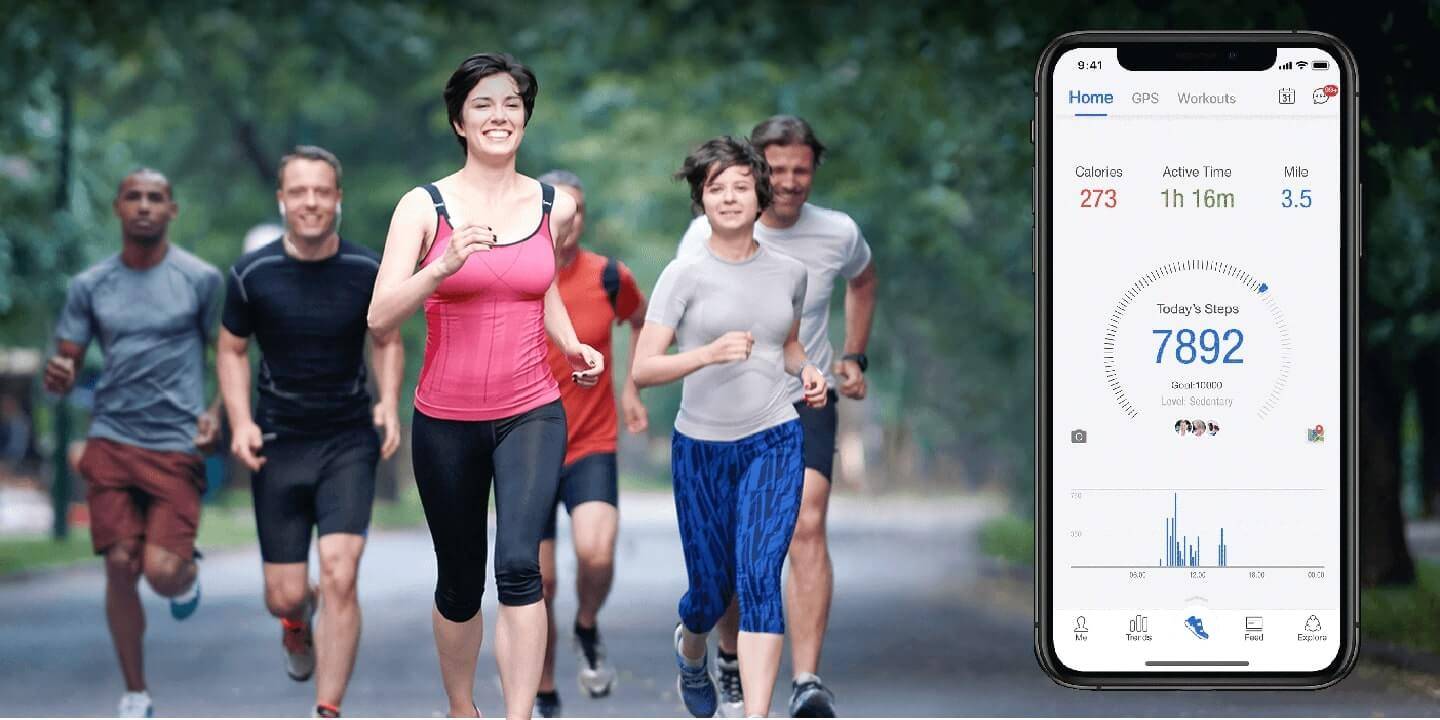 Take Your Next Step with Pacer Pedometer
The Pacer Pedometer App is an app that turns my phone into a digital pedometer and more.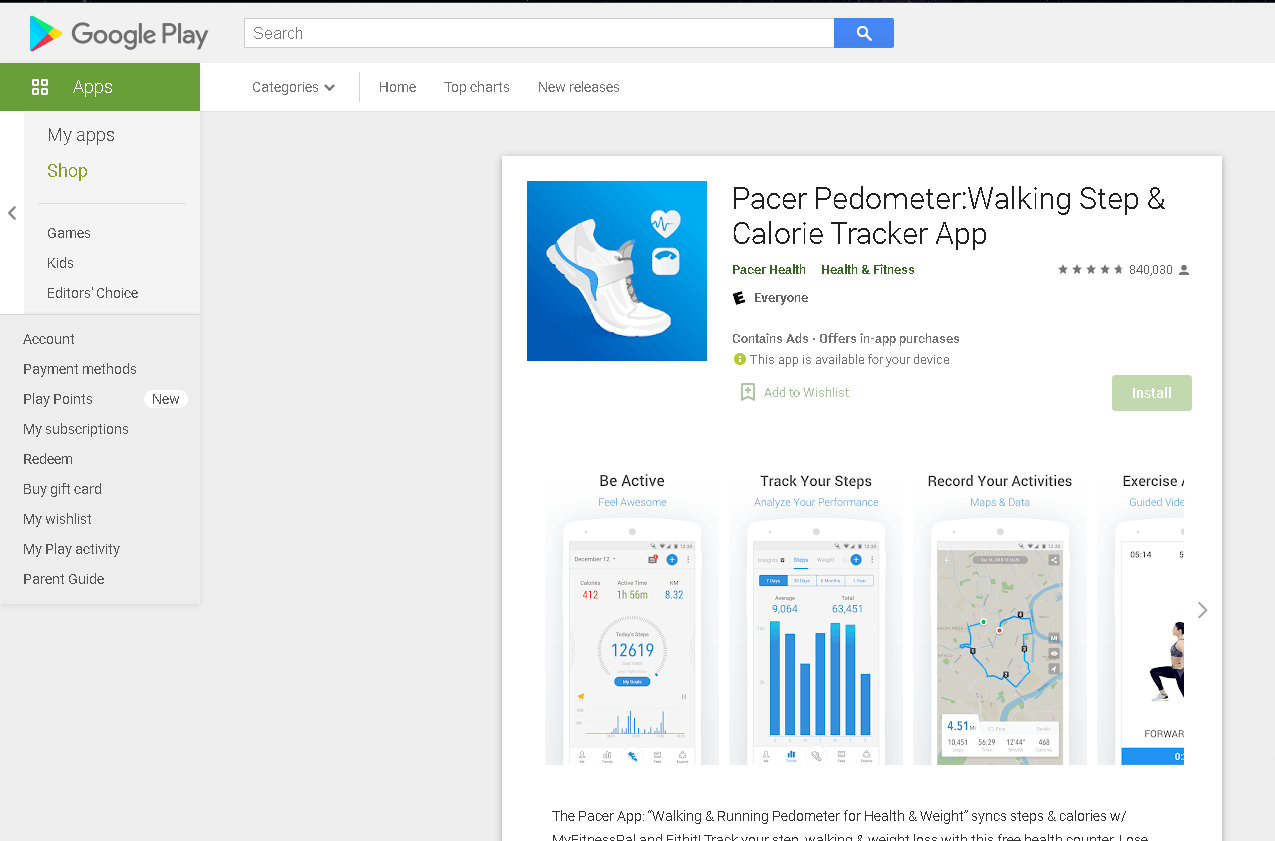 I can track my steps and any other physical activity for the day to help me with my fitness goal.
Whether I train at the gym or simply go out for a walk, the Pacer Pedometer App tracks my weight and the calories I've burned for the day.
The app also features guided fitness plans and a fitness community where I can interact with some of the best in the industry.
Downloading Pacer Pedometer
Pacer Pedometer is now available to download from the Google Play Store and the App Store. To download, search for the name of the app in the platform and tap Install to begin the download.
Wait for the app to be fully installed and tap Open to launch the app.
Pacer Pedometer also offers in-app purchases so, if you want to unlock even more features from the app, you may do so by linking any payment option.
Tracking Your Health Goals
Regular physical activity is one of the best ways to reduce or maintain our weight. Many of us have suffered in silence long enough and it's time to take responsibility for our actions.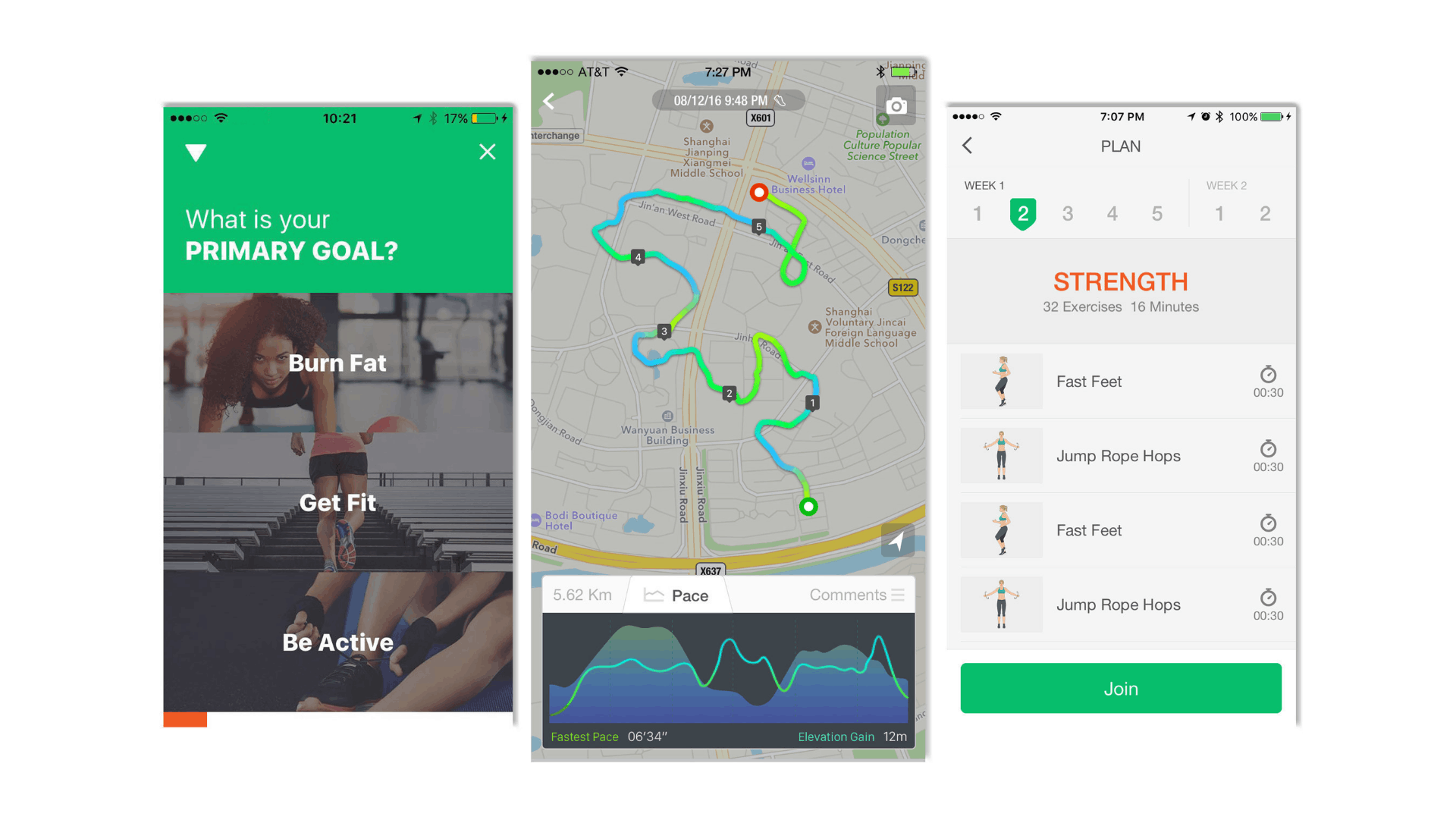 It is time to push towards our health goals this year and live a healthy life. A brisk walk for 30 minutes every single day or at least five times a week can help in losing or just maintaining your current weight.
Pedometer apps like Pacer let me track my objective for the day, week, month, or year by having a reliable method of measuring my daily physical activity.
There are times when I feel like I've done enough for the day only to find out that I am just halfway through my goal so I push myself a little bit more to reach that goal. This is why having a pedometer app is necessary for reaching your health goal for this year.
Helps in Maintaining Your Motivation
Being responsible for myself is one of the greatest and most powerful motivators when using this app. This pedometer app offers a great way to monitor my health and allows me to be responsible for the actions that I have taken.
Whenever I don't feel like going out for a walk or workout, I check the app and see that I have not reached my goal for the day. I am then motivated to work to achieve my daily goal.
My health goal has always been to maintain a certain body weight through daily physical activities. The Pacer Pedometer allows me to concentrate all of my actions toward reaching those goals. It keeps me motivated knowing that I can always do better.
How the Pacer Pedometer App Works
With all this fuss about the Pacer Pedometer App, do we even know what a pedometer is and how it works? A pedometer is primarily a device that measures the number of steps you take in a single period.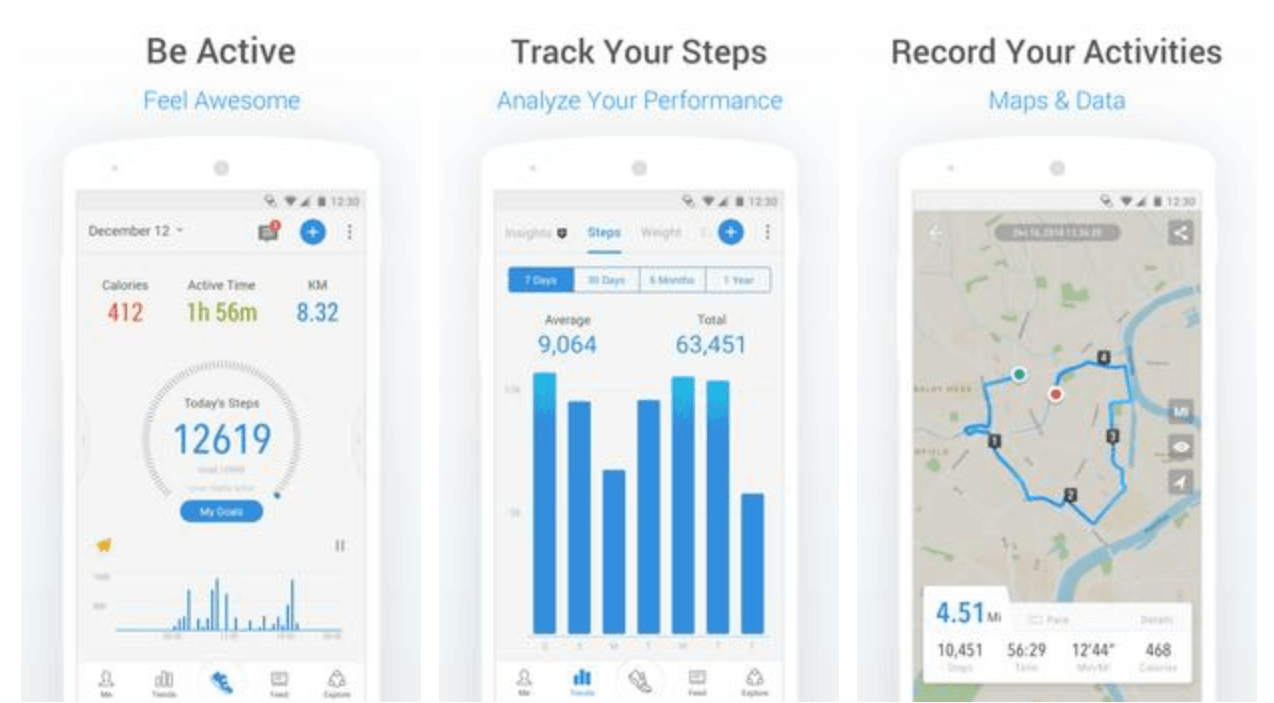 The app works by counting the steps you make as you move your hips through your phone's gyroscope. It also counts all types of movements that you do all day even when you are just tying your shoes.
Many pedometer apps today not only involve counting our steps and other movements but also track and measure the distance we've traveled.
With the innovation of technology, the Pacer Pedometer App also offers a lot of features that are worth checking out.
Check Which Is Your Favorite Workout Session through Trends
The very first thing that I noticed after downloading the Pacer Pedometer App is the Trends feature. Trends allow me to track all of the activities that I've done for the day and log them into my activity history.
The app tracks all these activities each day and compares them so that I can see the progress I've made for the week. Trends also let me know which activity I've done that burns more calories or which ones help me truly go the distance with my health goal.
Connect with the Health Community
Having the Pacer Pedometer also keeps me company while going out for a walk or performing workout activities.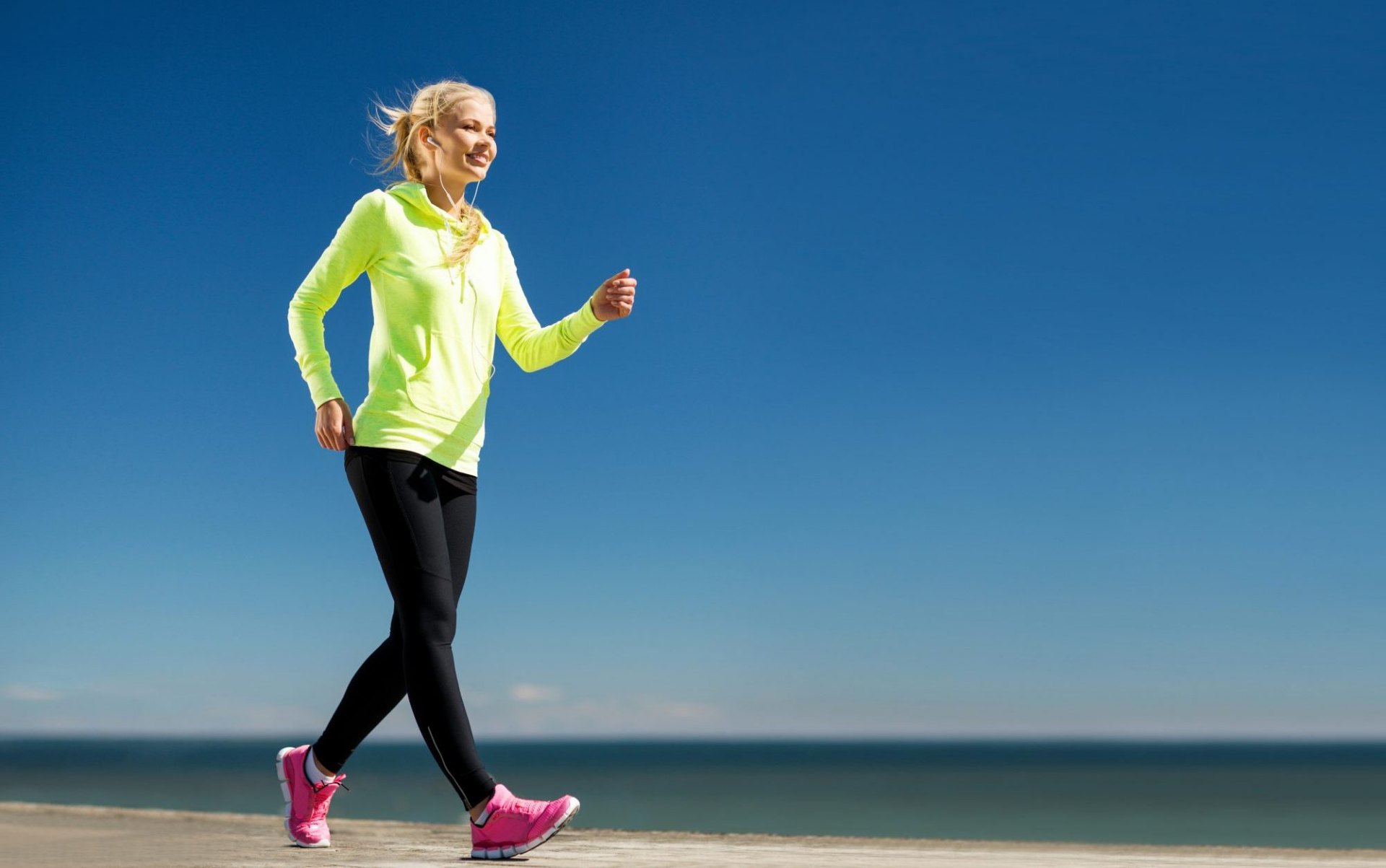 The pedometer also has a Groups feature where I can join countless communities of health aficionados and health junkies that keep me motivated throughout my entire workout session.
The Groups feature exposes me to new information regarding my lifestyle. When I first joined one of the groups found in the app, I was able to exchange information with like-minded people.
There are even fitness challenges that make my workout sessions more interesting. Even if I work out alone, I know I'm not truly alone with my Pacer Pedometer App.
Maintain Your Health Goals
We already know that a pedometer app helps with weight loss but the problem that everyone is concerned about is how to maintain our weight goal. This is one of the most common issues that many people who struggle to lose weight have at the back of their minds all the time.
Fortunately, the Pacer Pedometer App offers online connectivity which helps keep me motivated the entire time. Certain features such as diet tracking and activity goals ensure that I stay on track.
Pedometers like Pacer continue to amaze me with their amazing features. So if you want to maintain your weight goal, downloading the app today is a great first step to take.
Create Your Exercise Plan
Another great feature that I like about the Pacer Pedometer App is the ability to create plans depending on your health goal. Sure, some of you might say that this is a staple feature in many pedometer apps.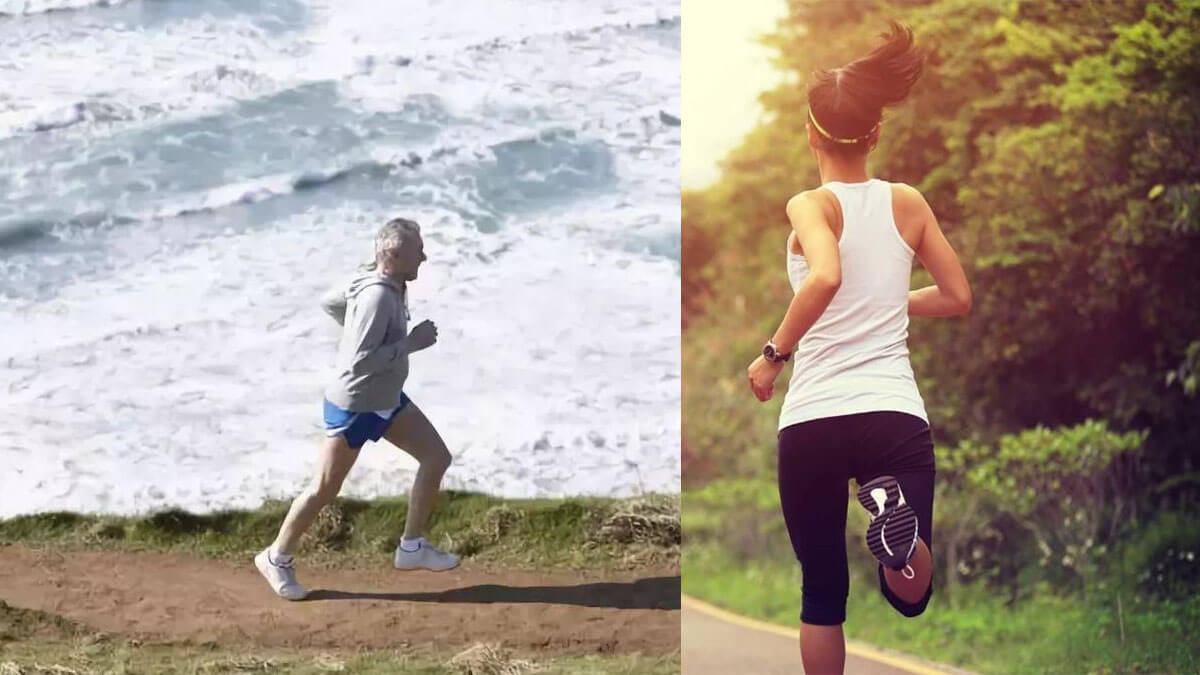 What sets this feature apart, however, is its flexibility. Many other apps have specific templates that are very generic. This means that I follow a health plan that is made for everyone else.
The Pacer Pedometer App lets me create my daily exercise plans and change them according to my progress.
This way, I reach my goals according to what I need and not what others need.
Workout Sessions Through Audio and Video Guides
These fitness plans also include workout sessions and guides so that I can properly perform them without injuring myself. The app has step-by-step audio and video guides for every workout exercise they offer.
Whether I want to do a light workout session for today or go all out with an intense session, the app has everything I need to reach my health goal. This feature is great for newbies who want to start their fitness journey and have no idea what to do.
The audio and video guide is very easy to understand and provides clear instructions on what to do so I don't miss a beat.
An App That Works on Its Own
Pacer Pedometer can be used with or without any other device. Even if I don't sync it to my Fitbit or other health devices, I can still use the app with just my phone.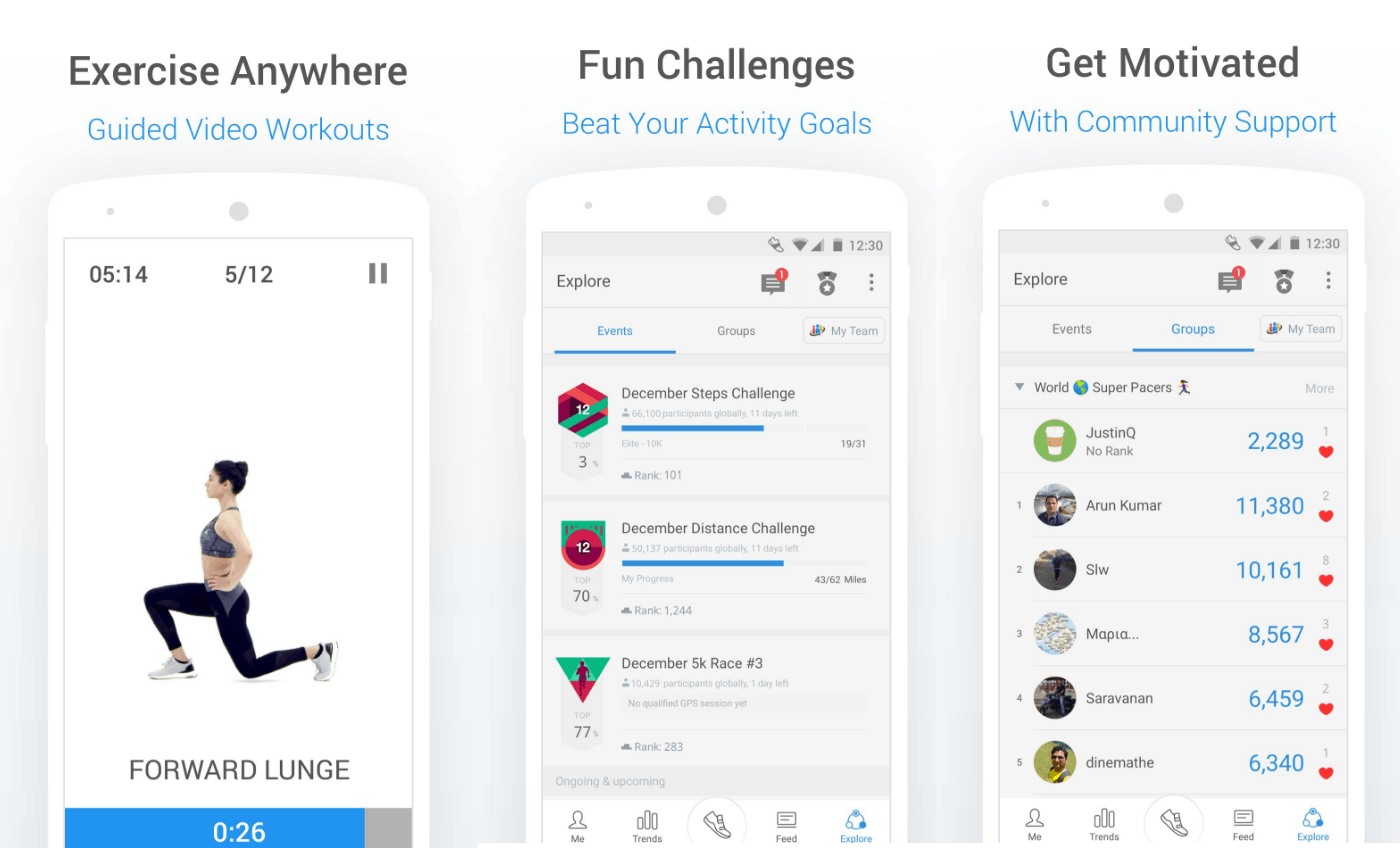 As long as the phone is with me when I work out, the app will continue to monitor and track all the activities I've done for the day.
I highly suggest that you try to use the Pacer Pedometer App alone first without syncing it with your Fitbit to see if you like it.
However, you can also sync it to optimize the features of the app.
Syncing the App with Your Fitbit
First, make sure that you set up your Fitbit app. Launch the Pacer Pedometer App tap Me then choose Data & Setting. Select Apps & Devices then tap Fitbit as your device of choice.
Log in to both your Pacer and Fitbit account and provide permission to Pacer Pedometer to share data Fitbit. Wait until it is fully synced and continue to use the app as usual.
Conclusion
The Pacer Pedometer app has a lot going for it. Not only does it provide features that help me lose weight, but it even connects me to like-minded people within the health community.
By using this app to track and meet your daily health goal, you are on your way to a healthier and better life.