There are times when I just want to explore new things and find new friends to have fun with. Fortunately, there is an app that has all the features I need for unlimited fun and it is called Hago-Talk.
Hago-Talk is a mobile app that uses social media features with a robust and lively community hub while you play mini-games. I get to play games with my friends, interact with them through emojis, build an audience through live streaming, and meet new folks from around the world.
Learn more about Hago-Talk and all of the app's features as well as how to download the app and more with my guide below.
Log in Using Your Social Media Account
Earn Experience and Get More Rewards
Find Your Favorite Mobile Games
Interact with Your Friends Through Emotes
Hang Out Together with Your Friends in Chat Rooms

Log in Using Your Social Media Account
Before I can start using Hago-Talk, I was required to log in using an account. There are several options to choose from when logging into Hago-Talk. You can link your Facebook, Google, TikTok, and many other social media accounts to log in to the app.
Choose one to link and you'll immediately have your account. I linked one of my social media accounts and everything was already available. This an excellent way to open an account since I don't have to write all of my details down again during registration.
The best part about linking my social media account into Hago is the profile itself. I don't need to upload any photos or provide any other information.
All I needed to do was add a few words for an introduction and my profile was good to go. I can even start posting updates and adding new friends within the app after linking my account.
Unlock Rewards Through Achievements
I've also noticed that the app has an Achievements feature. Achievements are a set of goals that I need to complete to earn rewards and surprises. Most of the objectives are based on my actions within the app.
Whether I add new friends, play a couple of games, or win a few rounds of a certain game together with my friend, doing so will unlock these Achievements and I'm rewarded with different prizes such as medals that I can show off on my profile or coins which can be used to play more games.
Some of these Achievements require me to send gifts to my friends or receive 10 likes from certain posts. Check out the Achievements tab found on your Profile to discover what you need to do to get those medals.
Earn Experience and Get More Rewards
Apart from Achievements, there are also level rewards that can be acquired by simply using the app. I checked my Profile and went to the User Level Center to discover that there are a lot of things to do to unlock new levels.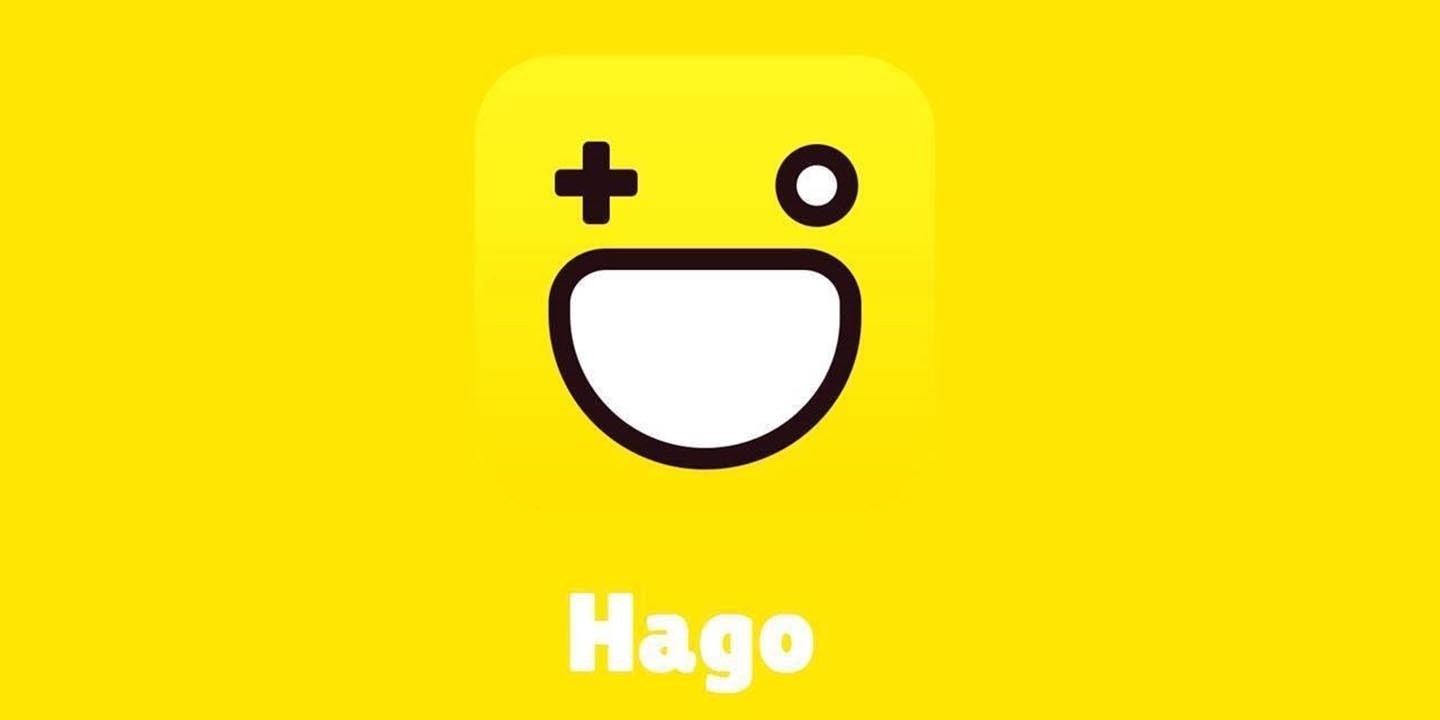 Users can gather experience by doing certain actions like watching a live stream for 20 minutes, sending messages in a room a couple of times, or following a host.
All of these actions will help me garner experience which adds up until I level up my account.
Each time I level up, I receive certain rewards like exclusive avatar frames, background images for streaming, and even receive hearts to send to people that I like.
Check Out the Privilege Shop
Then there's also the Privilege Shop where I can unlock even more features in the app. The Privilege Shop requires the use of diamonds. Diamonds can be purchased using real money.
The app has an exclusive promo of up to 70 percent off if it is your first time purchasing diamonds. I can then use these diamonds to unlock exclusive stickers, avatar frames, entrance effects, chat bubbles, and more.
If you want to personalize the way you interact with your friends and other people inside the app, I highly recommend that you try and purchase a few items at the Privilege Shop.
Find Your Favorite Mobile Games
Hago is one of those mobile apps that are just so popular that you can't help but download it to see for yourself. I've downloaded the app and tried all of its features and here are some of the things that I like and some that are quite useful especially in the age of social media.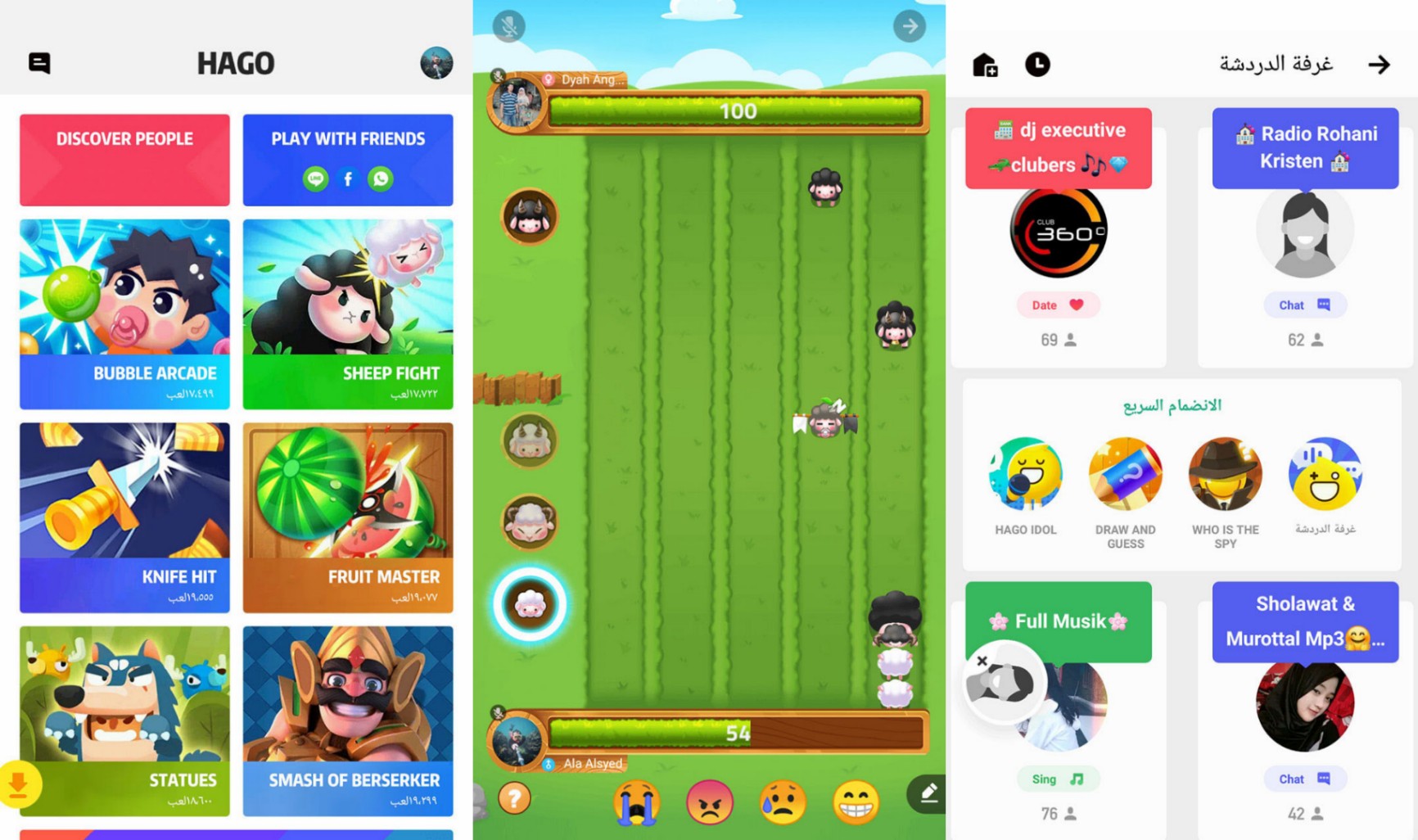 The very first thing that attracted my attention when I first used Hago is the huge library of games. As an avid mobile gamer, I'm always on the lookout for casual mobile games that I can play with myself or with my group of friends.
Hago-Talk has all the mobile games that you can think of. Whether you like to play a 1-on-1 competition or play together with or against your friends, there's always a game for everyone.
The library boasts over a hundred games to play and continues to grow to this very day. From board games like Ludo to fun party games, there's something for everyone.
Invest in Coins Whenever You Play the Mini-Games
When it comes to playing these mini-games found within the app, you'll soon realize that certain games require you to purchase coins to play. The game offers a good amount of free coins for me to use.
These coins are used to invest in these mini-games and I can get more if I win them. Playing these certain mini-games using coins feels like investing in your skills. This is why I always purchase coins whenever I want to play these mini-games.
Interact with Your Friends Through Emotes
Speaking of mobile games, Hago also features an option to interact with your friends while you're playing games. I can even check my friend's profiles and see which games they like to play and then invite them to play together.
I also have the option to send emotes and other fun interactive ways to communicate when I'm playing with my friends.
Whether it's chatting with them, simply sending emotes to support my team, or joking around with the opponents, I can have fun with all these interactive options within the app.
I can even directly talk to my friends while we play minigames on the app through its social features.
Find New Friends from All over the World
Hago-Talk is not only a hub for mobile games, but it's also a  great way to find new friends online. The app features thousands of chat rooms that I can choose from. There's always a chatroom waiting for people to come in and discuss everything under the sun.
I've tried going inside a chatroom and found myself indulging in topics like love, friendship, games, and anything that I find interesting. The best part is that the chat rooms are perfectly safe.
With this function, I get to interact with folks from different walks of life. If you do feel unsafe, the app has the option to terminate the chat or report anyone you think violates the rules set by the app.
Hang Out Together with Your Friends in Chat Rooms
While the app does have a chat room that you can use to meet new people from the other side of the world, I can also create a group chat for my friends and hang out together.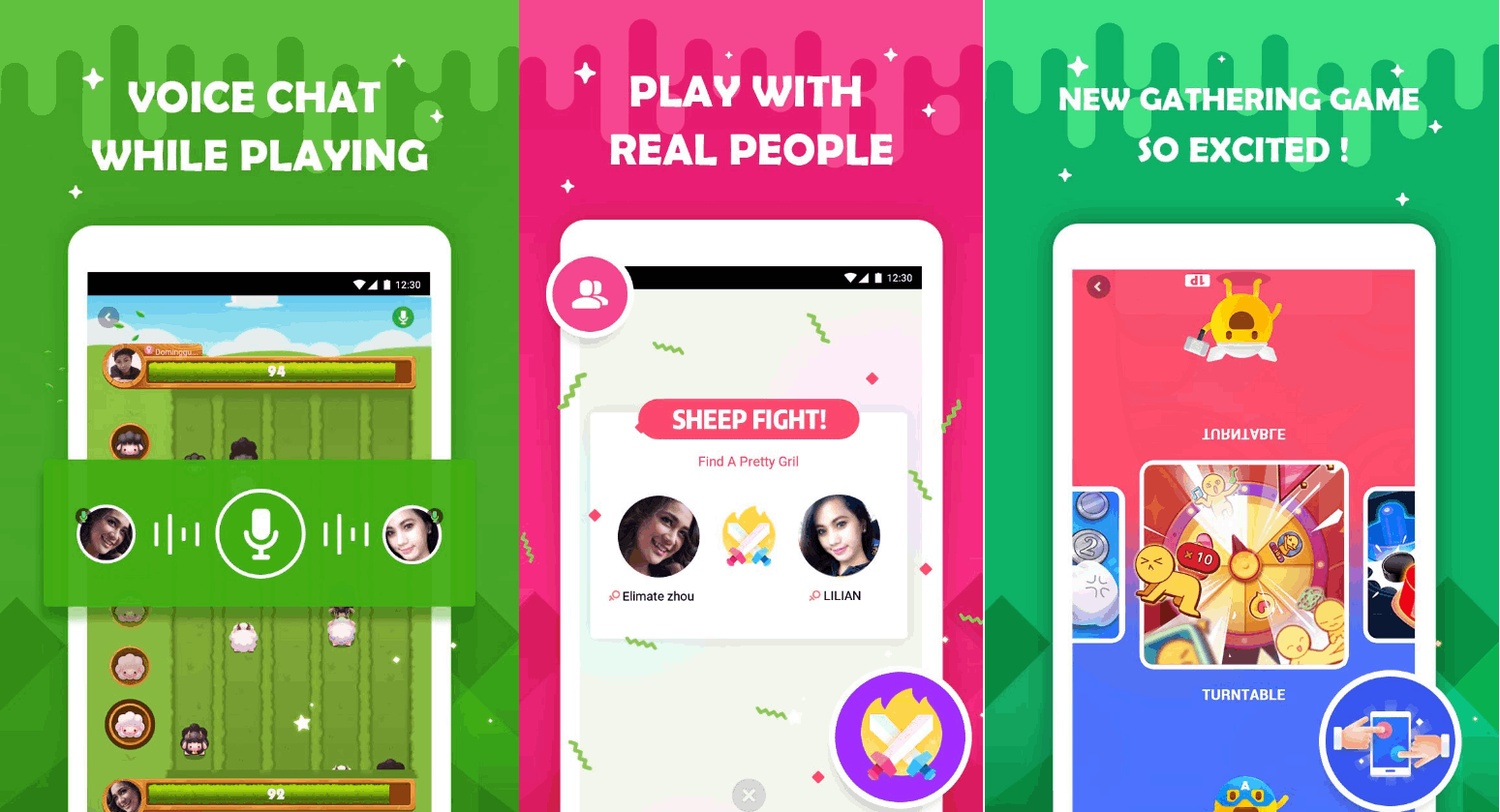 The best method for doing this is to create a chatroom, place a password that only we know, and invite them to join it. It's a great way to have a private group chat with my friends.
We can even start video group chats together to see what we're doing and open up various topics for discussion.
The best part about this group chat is we can hang out and talk privately without any random strangers coming in.
Build an Audience by Live Streaming
Hago also has stream rooms apart from the chat rooms. The only difference between a steam room and a chatroom is that the host of the room streams their content.
Whether it is for music or showing off their talent, there's always something to share with your audience through the stream room. I've explored different stream rooms and discovered talented people who sing, dance, and perform for their audience.
There are several categories from which to pick so it is up to you to search for stream rooms that cater to your interests. If you want to surprise yourself, go ahead and pick a random stream room and discover this awesome feature. You can also become a host of your own stream room and share your talent with an audience.
Conclusion
Whether you're in search of the next best casual game to play or find new friends to play with, Hago-Talk has all the features you'll ever need. Have fun playing games, chatting, and even streaming live to your friends and audience with Hago-Talk.
Download Hago-Talk today at the Google Play Store and the App Store for your mobile device.