Are you planning a trip to Madrid? Here are some tips to help you have fun. Read on to find out more.
Bar: Circle of Fine Arts
An unmissable bar in Madrid? The bar on the Azotea rooftop terrace of the Circle of Fine Arts. This is one of the best spots to admire the city from above, with an incredible view of Gran Vía and the Metrópolis building.
Monument not to be missed: The Temple of Debod
It is an ancient Egyptian temple donated by Egypt to Spain as a reward for Spanish help, in response to UNESCO's international appeal to save the temples of Nubia (and in particular that of Abu Simbel). A timeless place perfect for relaxing or, even better, waiting for the sunset. In fact, at sunset, the entire area is enveloped in a unique atmosphere, and the water surrounding the blocks reflects the sky by turning pink.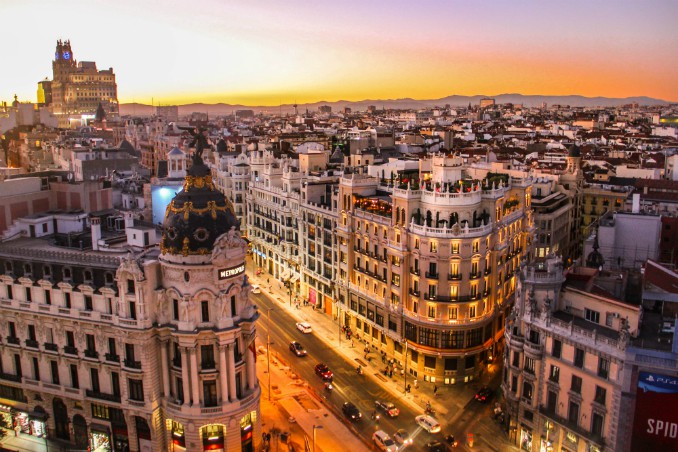 Museum: Reina Sofía
It is difficult to recommend just one museum in Madrid. However, having to choose, Reina Sofía museum should be number one on the list, probably because it houses the famous Guernica by Pablo Picasso. It will thrill you.
Not to be missed: El Rastro
One of a kind and beloved by vintage enthusiasts, this huge flea market has been held every Sunday for over 400 years. To explore it, start from Plaza Mayor or Plaza de Cascorro and then continue in the neighboring streets.
Garden loved by the citizens: Parco del Buon Retiro
It is one of the most popular green areas for people from Madrid in their free time. The gardens are enchanting, the pond, the rose garden, the numerous fountains, and statues. Surely the Palacio de Cristal is iconic and unmissable, where it is a must to stop and take a photo.
Adapted and translated by The Cop Cart Staff
Sources: Donnad