Have you ever experienced the feeling of being lost when you cannot pick up any signal on your mobile? Constant connection to the internet has become such an important part of our lives that it is needed everywhere nowadays.
Whether it is in a coffee shop showing your friend a message on your mobile, or in a business meeting contacting a colleague. And, preferably it should be free access.
Luckily, technology has given us hotspots with which the internet can easily be accessed from nearly any location. The problem is to find a hotspot when you are in an unfamiliar place. Read on to learn more about apps that can help you with free Wi-Fi.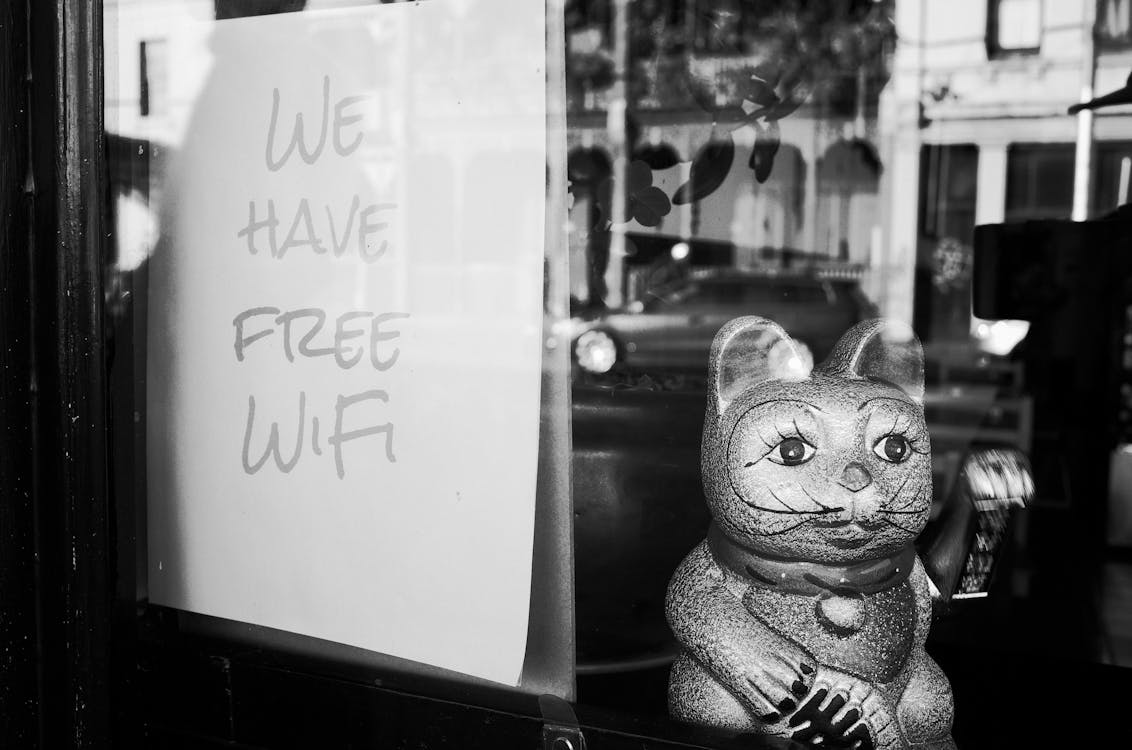 Avast Wi-Fi Finder
Avast Wi-Fi Finder is a free iPhone app available from the Apple App store. The app is also Android compatible and that version is available on the Google Play store. To make it user-friendly it is available in different languages. The install size of the app depends on the type of device you have.
When you use the app for the very first time you have to be connected to the internet. Therefore enable the "Active on mobile data" choice in the settings menu when using it for the first time. To locate a hotspot, open the app and a list is shown with nearby hotspots
A handy feature is the app's offline mode. Choose the "Office Mode" option in the app's menu. To initiate the download tap on the country for which you'd like to locate hotspots.
After a successful download, you can start using Wi-Fi Finder without an internet connection. All in all, Avast Wi-Fi Finder is an easy-to-use app with plenty of hotspots to choose from.
Wiffinity
Wiffinity is an app that is available for free downloading on the App store. When you open the app, it shows you the Wi-Fi spots available nearby. For security reasons, it provides you only with password protected hotspots.
To be able to do that it maintains a database of the password-protected Wi-Fi spots at bars, restaurants, cafeterias, cafés, and hotels. The wireless passwords are always encrypted and are used only to unlock and start the connectivity process.
Password protected hotspots are normally more secure than free hotspots. Wiffinity gives you access to over 600,000 hotspots worldwide and it searches hotspots using your location's GPS.
It is easy to use the app, without any charges and has no portals asking for personal information. You can access the internet without 3G or 4G network coverage.
Wi-Fi Finder Free
Wi-Fi Finder Free is an Android app available for download on the Google Play store. The app is also compatible with iPhone and iPad. It's ideal for travel and provides you with a map with Wi-Fi hotspots and you can search by address, city, country, or place name.
It finds both free hotspots and those where a password is needed. There is no roaming or 3G additional costs. With Wi-Fi Finder Free you can find hotspots in each continent, country, and city.
Wi-Fi Finder Free allows you to check the availability of free spots beforehand. Just put a city's name or an address in the search line and it shows you all the options.
You can choose the map type – normal, satellite, terrain or hybrid. When you get your list of spots, tap the one you need and copy a password. Then go to settings in the app, tap the Wi-Fi tab, select a network and paste the password.
Conclusion
If you are a person traveling a lot, you might frequently be in a place where you urgently want to locate a hotspot for a free internet connection.
With so many hotspot-finding apps available nowadays it is not necessary to spend valuable time looking for a place to get free Wi-Fi. Choose an app that is compatible with your mobile device and install it.