Let me make three predictions about your current state. First and foremost, you have a random wallpaper on your lock screen. Secondly, you don't remember the last time you changed your wallpaper or theme. Finally, you are outright bored of it and, if not, at least a tiny bit curious about something new.
If I got any of those right, it is safe to say that most of us don't like the way our lock screens look. Mostly we are forced to choose from pre-existing themes that may have elements we don't like. But what if I tell you that there's an app out there that can help you make your own widgets, lock screens, themes, and much more?
KWGT Kustom Widget Maker enables you to create your own styles for smartphone themes. And who doesn't like customizing the device they spent 6-7 hours on? Basically, if you are someone creative like me, you can showcase your personal style with KWGT.
What Is The KWGT Kustom Widget Maker?
Key Features Of KWGT Kustom
Directions To Download KWGT Kustom
Getting Started With KWGT Kustom
Tips To Make The Most Out Of KWGT Kustom
What Is The KWGT Kustom Widget Maker?
You have probably visited Subway in your life. Subway is great because it allows you to make as many customizations as you want. Don't want the pepperoni in your Sub of the day? No problem. Or how about some extra toppings or custom mayo mixes? You get the idea.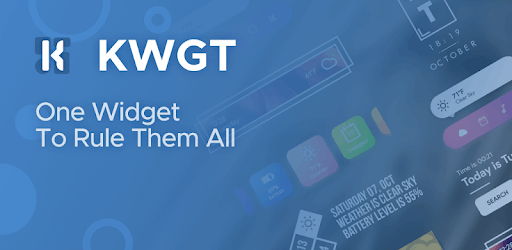 KWGT Kustom gives you the Subway experience with your lock screen. You may create customized watches like Digital and Analog Clocks, Live Map Widget, Weather Widget, unique Battery or Memory meters, Carousel images, Music Players, World clocks, Astronomy widgets, and so much more.
KWGT is compatible with all Android devices. It can seamlessly blend in with your pre-existing wallpaper. Also, it is a powerful tool to customize your widgets. Pro feature: it doesn't eat away your battery and enhances the aesthetic appeal of your phone at the same time too.
Personalize Your Widgets With KWGT
KWGT stands for Kustom Widget, which is a what-you-see-is-what-you-get kind of app. This means that you can craft your own widgets layer by layer and piece them together according to your taste. Custom widgets are a great illustration of how you can customize almost every operating system element to fit your preferences and better suit your workflow and use.
Kustom Widget comprises a range of components, ranging from simple text and picture elements to more sophisticated Kustom Komponents and FontIcons. Komponents are customized KWGT blocks like an assortment of features such as shape, size, font, and hand styles for a custom analog clock.
Komponents can be packaged and sold on Google Play Store, allowing you to purchase and download Komponents and fully constructed Kustom Widget Presets, thus simplifying and enhancing the experience for the typical Kustom user.
Key Features Of KWGT Kustom
KWGT comes with a multitude of features which is an absolute delight for any customization freak. There are tons of free widgets available in the featured section. Moreover, there are shapes, texts, fonts, gradients, shadows, filters, etc., and all of them are customized.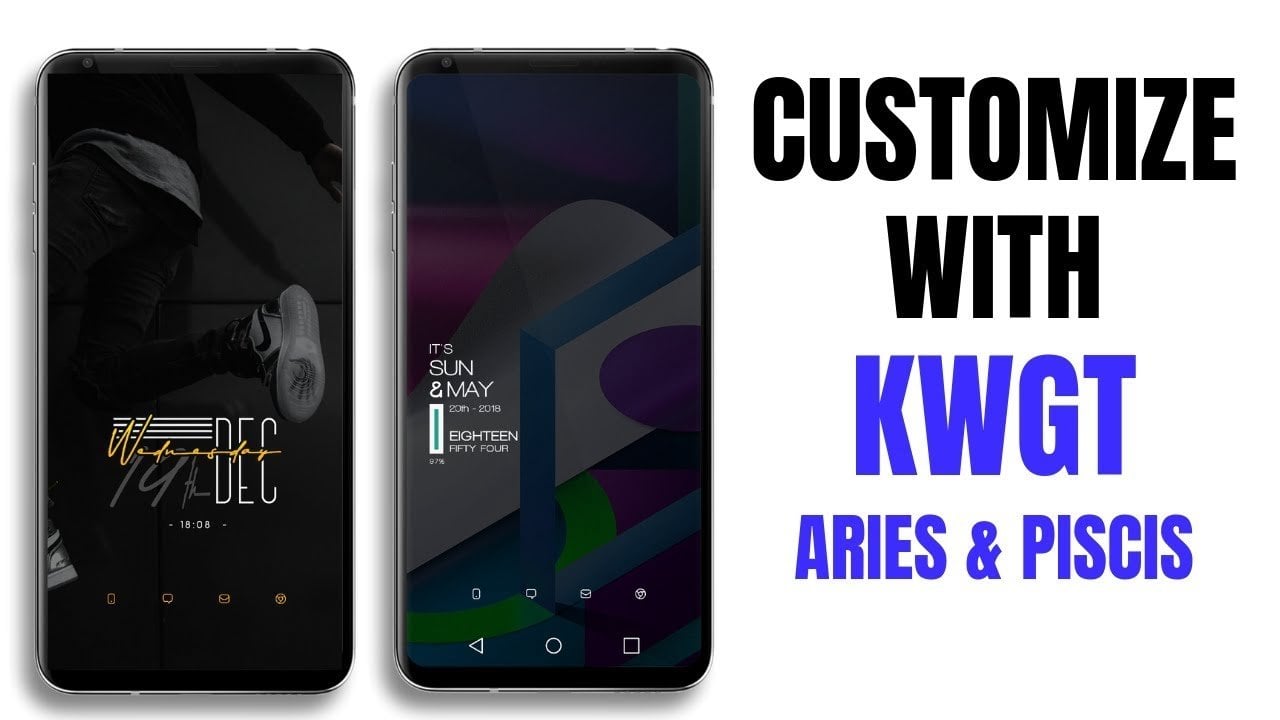 You can choose from developed widgets or start making one for yourself. Let's say that your theme has a weather widget that you despise. KWGT lets you customize that one widget while keeping the other things untouched.
Along with typical features such as battery & weather, KWGT has a huge amount of data to display. It includes the date, time, battery (with duration estimation), calendar, astronomy (sunrise, sunset, illumination, stardate), Wi-Fi and cellular status, traffic information, next alarm, location, moving speed, and much more.
What Are Packages And Presets?
When you first open the program, you have the choice of utilizing preinstalled presets, downloading presets, hitting the blank page button, or creating your own widget from the start.
Presets are completed widgets that may be loaded and customized to suit your needs. You may also save Kustom Widgets that you've already altered and like as Presets to load at a later time. On the Google Play Store, you can discover various custom widget presets to help you create the greatest widgets.
KWGT Widgets may be customized in a variety of ways. You may make simple widgets by experimenting with text and graphics, or you can use music or weather widgets. To make widgets more attractive, you may choose between themes and colors.
Directions To Download KWGT Kustom
KWGT is for Android users currently, but the iPhone version may be soon available. It can be directly downloaded from Google Play Store for free. You will need an Android 5.0 and above to be able to download and run the app on your phone.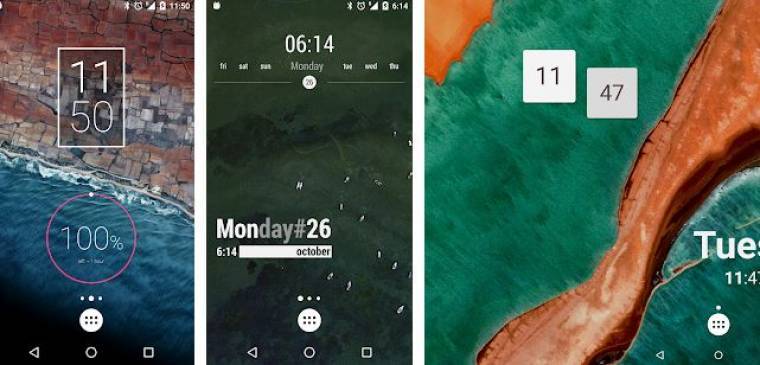 After the setup is finished, you can begin exploring through thousands of free features available. However, it can be a little taxing to go through all these features at once. It can be difficult for people who've never done this before to understand where to start from.
KWTG Pro Plans
KWTG Pro is the premium version of KWTG, which enables the user to enjoy an ad-free experience. Moreover, a very important feature with the pro version is that users can unlock imports from SD and all external skins.
The Pro version also allows a user to recover presets. This is only the beginning, as the pro version has hundreds of exclusive Komponents and packages, which are generally more alluring than the ones in the basic version.
All these features come at a price of $4.49 per month, excluding taxes. KWTG Pro version is certainly a wise choice for people who are specific about details and aesthetics. Since the pricing plan doesn't burn their pockets, it is a good recommendation. Also, you are supporting an independent developer with this small contribution.
Getting Started With KWGT Kustom
If this is your first time using KWGT, you should start by modifying pre-made widgets. On Google Play Store, you may find some fantastic widget packs that can be personalized to fit your needs.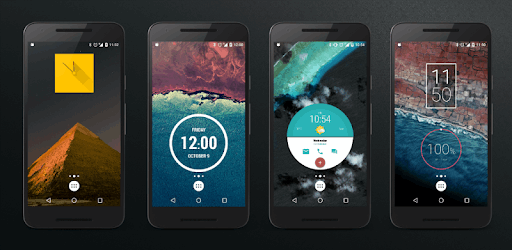 KWTG is very similar to Photoshop. Once you've chosen a blank canvas or a pre-made widget, start tweaking it as per your taste. You'll be led to a widget editor after you've chosen a widget.
Items, Background, Touch, Layer, Globals, and Shortcuts are the six tabs in the widget editor. Each tab lets you play with a different feature of the widget.
You may use the menu to find fast shortcuts, such as exporting your widget as an APK to sell on the Google Play Store or quickly share to others.
How To Use KWGT
The first menu you'll see when you add a KWGT to your home screen is Kustom's Preset menu, where you may choose a pre-made widget to experiment with. From the Komponent menu, you may add various elements to your widget, each with its own function.
The Komponent option allows you to add a prebuilt component to your widget, while the Progress option allows you to add a nice progress bar.
The Overlap Group and Stack Group choices allow you to group objects in your widget, while the Series option will enable you to create unique series for dates, time, and battery life, among other things. The remaining choices are relatively self-explanatory.
Tips To Make The Most Out Of KWGT Kustom
While it may appear to be a lot of work, customizing widgets with KWGT isn't difficult. Furthermore, the app saves your progress regularly and allows you to quickly return to a previous point by selecting the Restore button in the top right corner next to the Save button.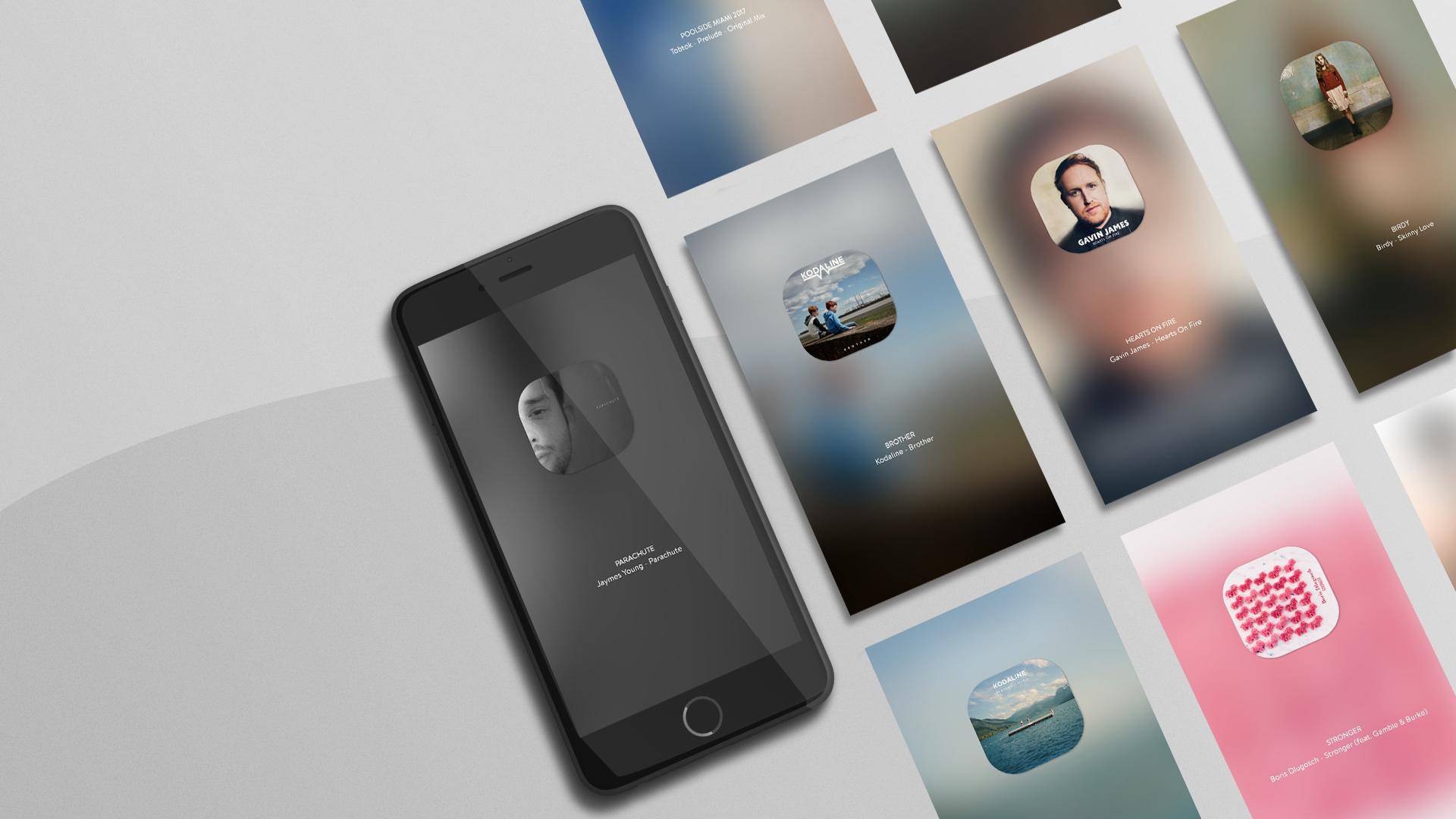 Using the KAPK Kustom Skin Pack Maker, you can even publish your widgets on the Google Play Store. If you want a particular set of widgets, like iPhone widgets or Samsung S8 widgets, some additional widget apps are available on the Google Play Store. They can be further modified using KWTG.
The software's potential is limitless. The Komponents enable the usage or creation of the most sophisticated functions within the widget, thus constructing widgets within widgets.
You may use them for everything from checking temperature and weather to controlling the radio station.
The Downside To Using KWGT Kustom
Through my personal experience, I encountered some problems that I would like to highlight. Firstly, some widgets were unresponsive to touch, especially for music apps. Talking about music apps, there was the issue of KWTG not being able to feature the thumbnails.
Apart from this, there are syncing issues with time, date, and especially audio streaming apps such as Spotify, Audible, etc. The transitions aren't as quick and smooth as they should be.
Earlier, some users have complained about not being able to make or edit widgets after a few initial days. There were instances of showing errors until people purchased the premium version. These are a few things the developers can work on to ensure a smooth user experience in the app.
Conclusion
The power to create your own widgets without any hassle is a cool thing for lovers of personalization. KWGT is one of the most powerful lock screen customization apps available for Android phone users.
However, it can be overwhelming to see tons of features at once and not know what to do. So, I advise you to take your customization journey with KWGT one step at a time.