When various online dating apps quickly grew in popularity, developers became extra motivated to create an app that would stand out. Most of the apps in the early years focused on the quantity or number of matches possible for users to find potential partners.
In my experience on dating apps, I could see that these apps believed that I could have a higher success rate with many options. However, not everyone believes in more options being better. They want to focus on the quality of the people they're matched with on these apps.
The Inner Circle app wants users to have meaningful encounters with other users even if the choices are limited. Some may say that Inner Circle is somewhat exclusive because of the screening process. Learn more about the Inner Circle app and its features below.
The Exclusive Dating App for Professionals
The Strict Application Process
The Inner Circle's Way of Finding Potential Partners
Meet Face-to-Face to Forge a Stronger Connection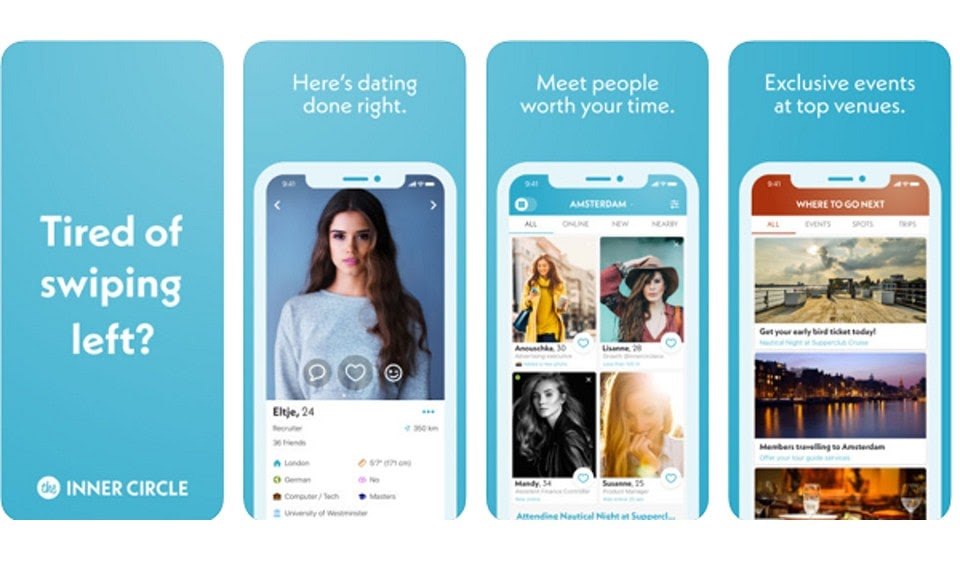 The Exclusive Dating App for Professionals
As mentioned, I tried many dating apps before, and all of them have unique features that made millions of people interested in meeting others online. But, the Inner Circle app struck the most because of one feature – its sense of exclusivity through its stringent registration process.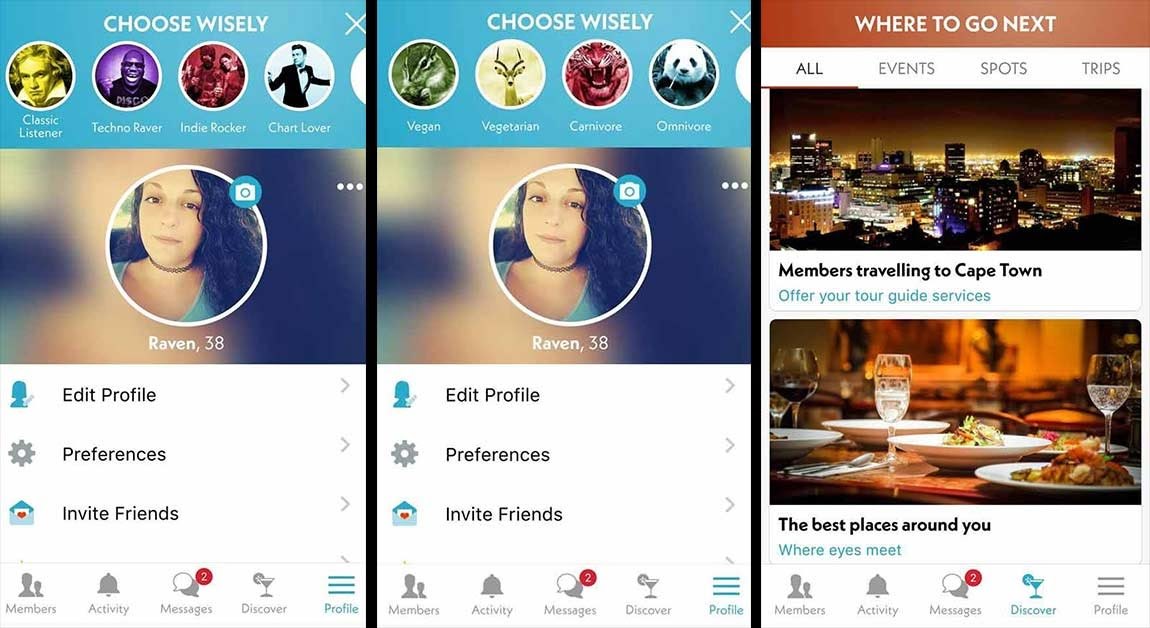 The team behind the app feels that people who use online dating apps already have an idea of their perfect match. I agree; I myself have a list of qualities I want in a potential partner, and one of them is a focus on life goals.
Circle Imperium B.V. developed Inner Circle to filter people whose goals are career-driven. They screen those who wish to create an account on the app, and one of the criteria is if they are actively pursuing career goals. This feature means I do not have to verify whether potential matches share this value and mindset.
Interestingly, Inner Circle was launched in 2012, and has two million active users at present, which is a testament to its exclusiveness. The app ensures that all members are legit and almost free from fake accounts or catfishing.
The Exclusive App
The number of members reflects the features and services of the app, and it piqued the curiosity of people. Even though the Inner Circle app is available in all countries, it still has limited users. It is not because the app is not popular, but it has just a strict application process.
I became interested in the app because I heard it only allows few people to be official users. Anyone can install the Inner Circle app for free from either the Google Play Store or the iOS App Store.
Those who already have an account just have to sign in using their linked Facebook account or LinkedIn account. Meanwhile, new users need to sign up through the social media accounts mentioned or their phone numbers.
The Strict Application Process
I learned about the app years ago, but it took me another year before I tried to sign up for Inner Circle only because I was not working at the time. Inner Circle is indeed committed to ensuring that the app is only for currently working professionals who are single and want to try online dating.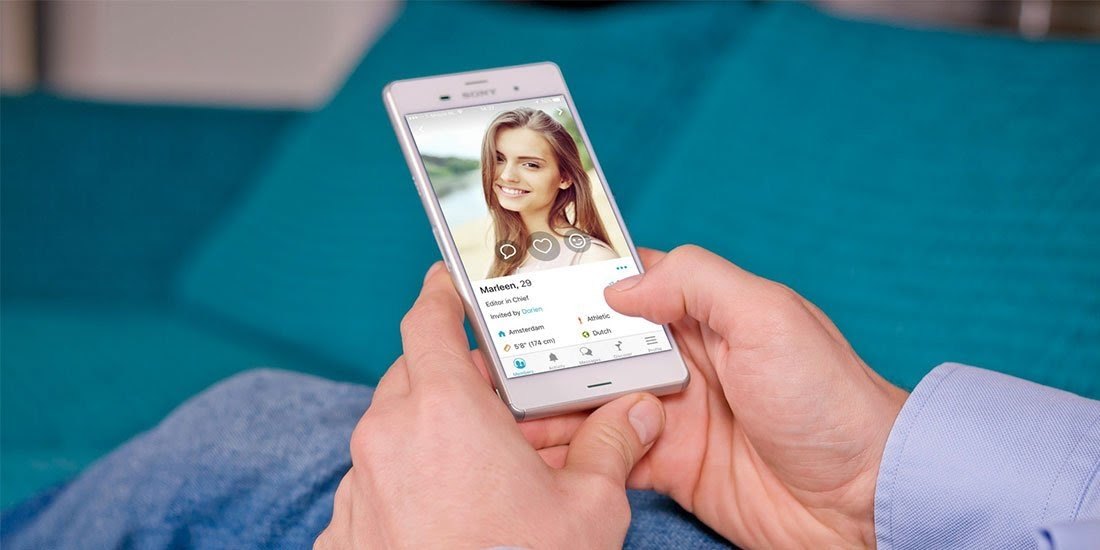 Thus, there is a strict registration process to check the personal and professional background of those who want to become new members. I have to provide my Facebook account and LinkedIn account to verify whether I am a working professional and am actively pursuing a career.
I need to make sure that I am active on both social platforms to see recent updates on my career. Even though the team will be checking my social media accounts, it is their policy to not use any personal information that can lead to data breaches. They vow to protect my privacy and information.
Aside from linking those accounts, I need to provide my basic personal information, including my name, gender, age, etc. Once done, I submitted my application for them to review. The screening process may take days or weeks, depending on the number of new applications they received.
The Second Part of the Application Process
The first part of the process required me to be patient and wait for the result, and I got lucky on the first try in getting approved. The second part focuses on my personality, as the team then provides several tests to assess my personality, characteristics, traits, hobbies, and goals.
I liked how in-depth this second stage was in learning about who I am and thus providing depth to my profile when I am an official user. This feature is in line with the team's vision to make the users more than their profile photos.
They also want users to make connections between like-minded individuals with their unique set of filters. The app also highlights the common ground shared with other users, such as hobbies and interests.
The Inner Circle's Way of Finding Potential Partners
In all online dating apps, I find setting up my profile crucial as it will be the basis of the first impression with other users. In Inner Circle, I can add up to three photos and a short description of myself. It will also display the information based on the personality tests I took.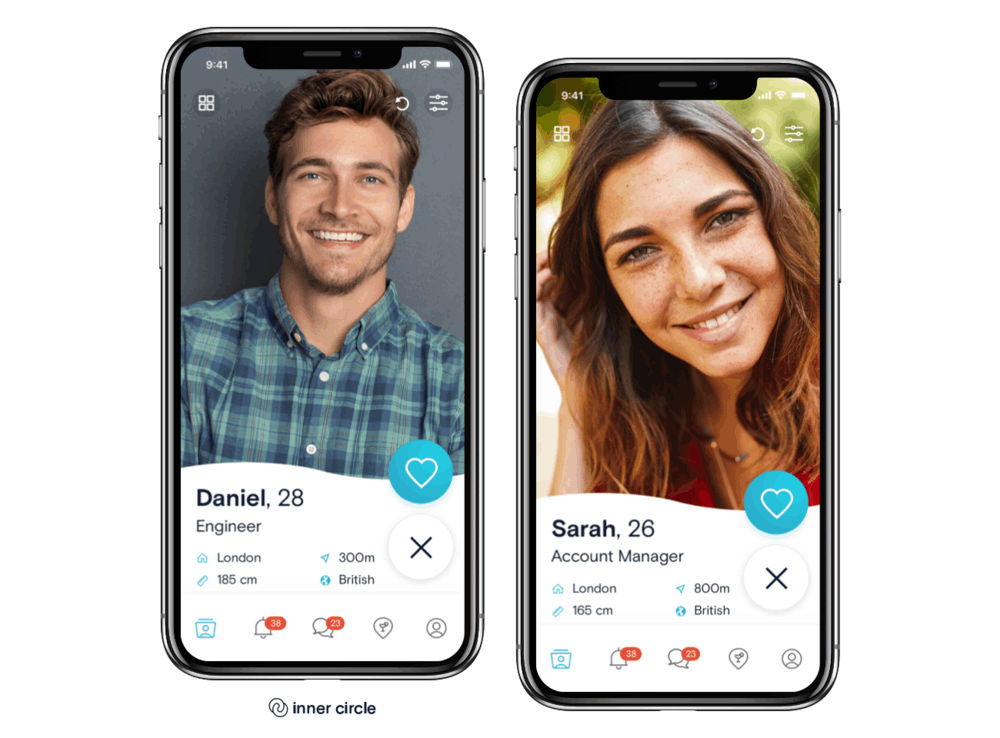 Another unique feature of Inner Circle is that it veers away from the usual swiping left and swiping right of profiles to indicated if I am interested with another person. The app uses the "Wink" feature wherein I will send a wink to a person I find interesting after checking out their profile.
The person will receive a notification that I "winked," and decide whether they want to wink back. If they do, the app then allows us to exchange messages.
It is not like other online dating apps wherein I won't know if someone is interested in me unless I do an action to indicate I am curious by swiping right. In Inner Circle, I can decide whether I will accept the wink of the other user because I can check out their profile first.
The Premium Subscription on Inner Circle
Although the app is free to download, there is a limit on the winking feature. So, it means that I can only send messages to the other users if I am subscribed to its premium subscription. I can choose whether I want to pay a weekly cost of $5, or pay monthly, which is $19.
I opted for the monthly subscription because I can save even a little amount. The options for payment can be through a PayPal account or any credit card. I just have to be mindful of the renewal date because the subscription automatically renews.
Also, there is no free trial period for the subscription. But, I would say that I do not need the trial period because most app features can only be unlocked if I paid for the subscription. I can say it is worth the money, though.
Meet Face-to-Face to Forge a Stronger Connection
According to reports, the success rate of find partners on Inner Circle is relatively high compared to other online dating apps. I would like to attribute it to the app's feature encouraging users to meet offline or face-to-face.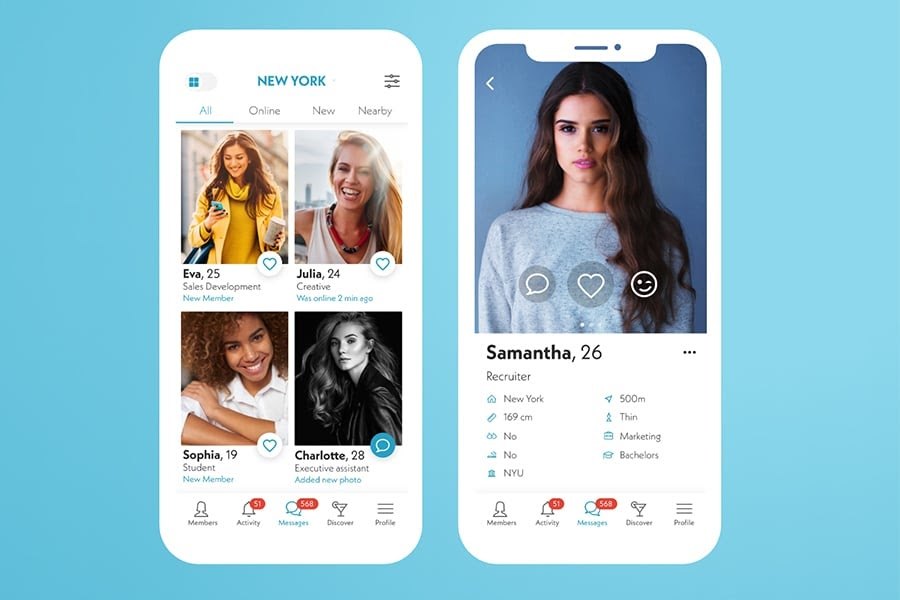 The app knows that its users are busy individuals who are not online most of the time to spend hours talking on the app. Thus, they encourage meeting physically to see whether there is a spark.
Through the Events feature, I can meet not only a person but a small group. I can organize an event to meet other users and send them an invitation with the complete event details.
Features for a One-of-a-Kind Online Dating Experience
Besides the fact that the app encourages us to meet offline, Inner Circle lets us check-out the other users thoroughly. There is a Trips feature wherein I can check the recent places that the users went to give me an idea of their interests or favorite places to hang out.
The Trips feature is only available if the user allows the app to access their GPS location. I can select the places that the app will record for personal security purposes. I can also add places where I usually spend time to do the things I love to a Favorites list for other users to see.
Lastly, Inner Circle allows us to enjoy the Ghost Mode wherein I can scan the profiles of other users anonymously.
Conclusion
I enjoy my time on Inner Circle because it is true to its vision of a helpful online dating app for single professionals. The app has a strict application process to ensure that the users qualify for their criteria. Moreover, Inner Circle wants the users to meet offline for a higher success rate of finding partners.