I like to create visual content for social media not only because it is part of my daily job but also because I like to document family and other events. The problem is that the creation of engaging social media content is time-consuming, and finding creative angles each time gets tiring.
Luckily the situation has changed since I've discovered the FocoDesign: Graphic Design, Collage & Video Maker app. With the app's professionally crafted templates and easy way to operate, I now have time to create enticing videos for my family and friends and post them on social media.
I also use the app professionally in my business, and it saves a lot of time. If you need a design app, let's dive into finding more about this life savior of an app.
Professional, Comprehensive, And Versatile App
Capture Heart-Warming Events For Friends And Family
Ideal For Small Business Marketing – It Unlocks Creativity
Unique Tools
The App Lets You Catch Your Audience's Eyes
Many Users Are Satisfied With The App
Free And Easy To Download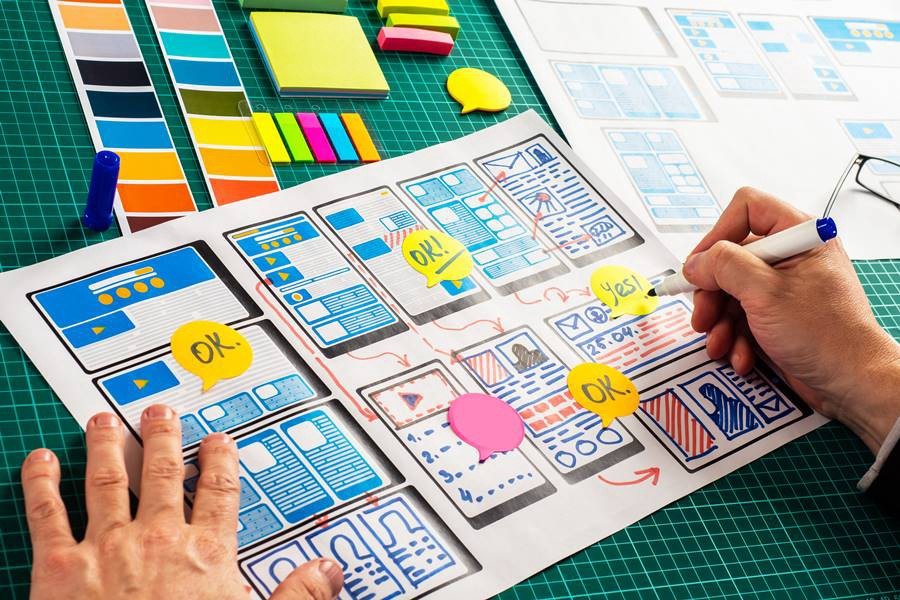 Professional, Comprehensive, And Versatile App
The FocoDesign: Graphic Design, Collage & Video Maker app offers me excellent designing tools and templates. These are professionally designed, developed, and refined for all my marketing and communication needs on social media platforms.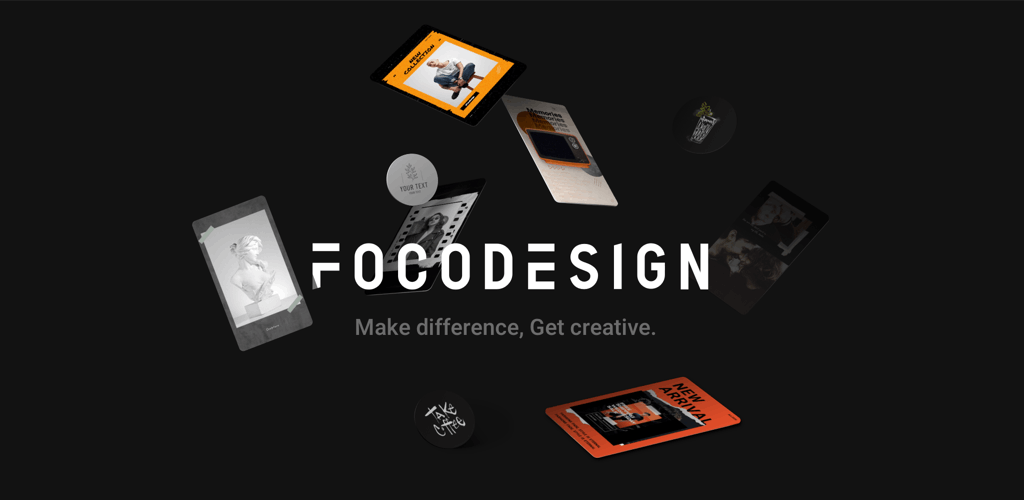 It is really an excellent graphic design editor and video maker that I can easily use for my work and social communication. In fact, I can choose from more than 20,000 graphic and video templates with over 1,000 unique themes to use.
There is a template for virtually any type of occasion, and they are all designed by professional graphic designers. Also, there are new updates posted every week for free to enlarge the already comprehensive template library.
No Plagiarism Worries
I also don't have to worry about plagiarism or licenses when I'm using the app's templates and other material, as its growing library only accommodates fully licensed resources and graphic templates.
I use the app every day in my small business for all my marketing material on social media. I find the app extremely versatile as it offers assistance as an Insta Story maker, logo maker, poster creator, video collage maker, and video maker.
It fulfills all my graphic design and video-making needs.
Capture Heart-Warming Events For Friends And Family
For my social use of the app, I like the animated templates that are available in the app. It helps me to magically animate my Insta Story with only a few taps.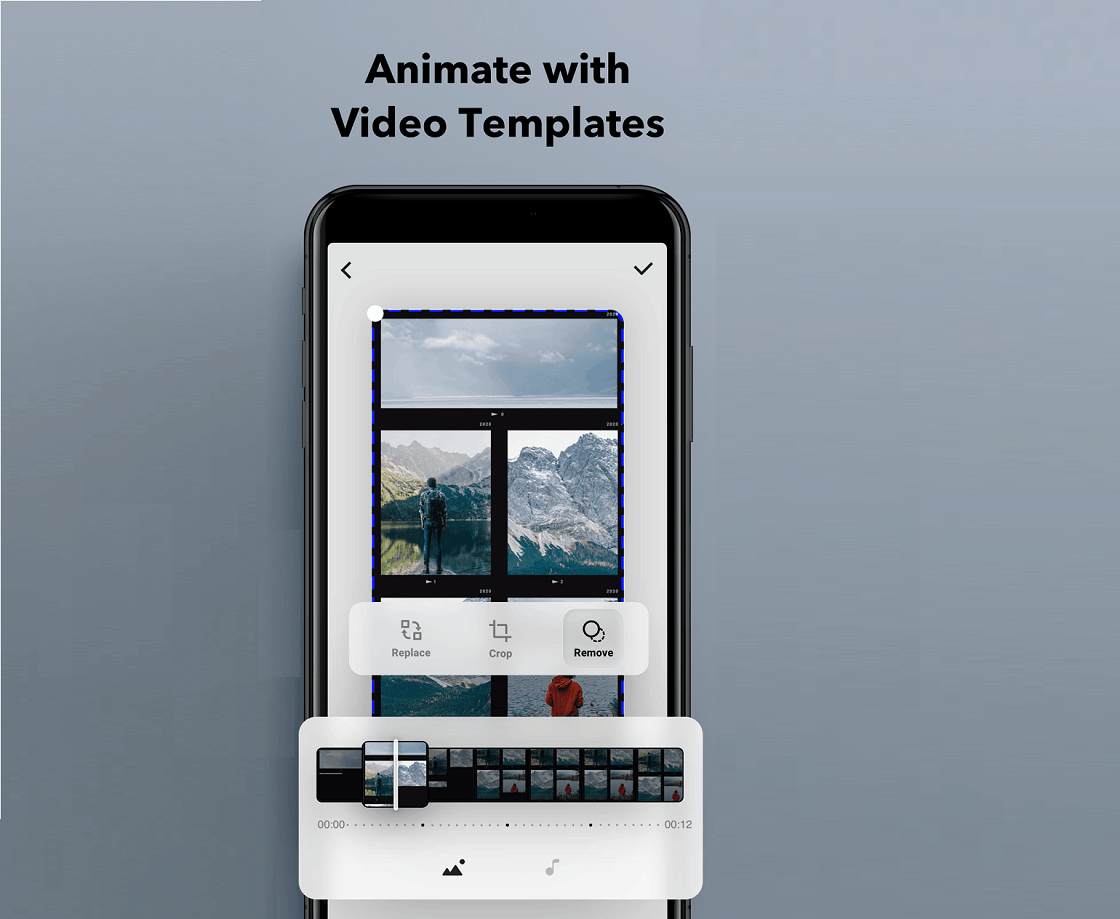 When I'm not using the app for my business, I often create beautiful and fun social media content. This is to share facets of my life with friends and people around the world.
I also use it to save memories of heart-warming life events like birthdays, family gatherings, graduation days, wedding ceremonies, and much more. Creating stunning posts is easy as I can create them with one tap.
Versatile Formats
Moreover, the app also makes it possible to format large templates to fit Facebook, YouTube, Pinterest, and other social media platforms. The credit for this goes to its multi-size feature.
Ideal For Small Business Marketing – It Unlocks Creativity
All the app's features make it an excellent Social Media Post Maker. It has tremendously helped me to create beautiful marketing posts for all social media platforms.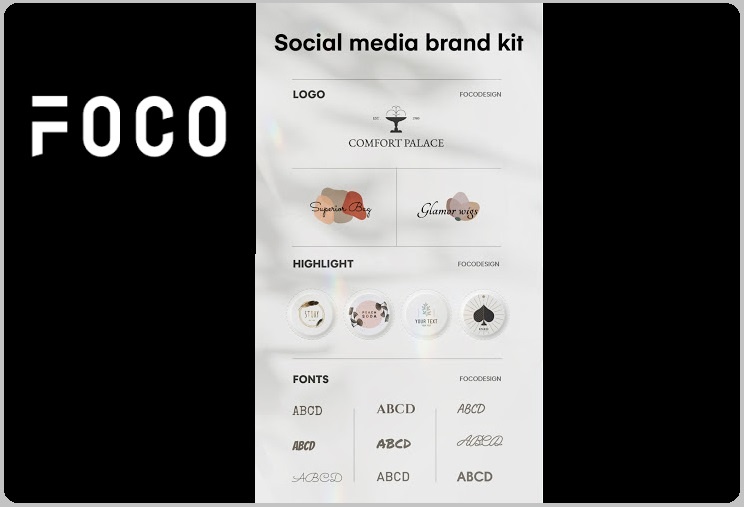 I've found that using the app boosts my creativity and enables me to create something unique every time. It is possible for me to create new logos, stickers, and videos every few weeks to keep my audience intrigued.
This is possible because the app's thousands of designed logos, stylish stickers, aesthetic frames, and trending filters give me the chance to think creatively beyond the box. I can give my creativity free range.
Grid, Collage, Multi-Photo Layouts
When I make a video or poster design from scratch, I use the app's photo grid, freestyle collage, and its magic layout for multi photos to create original and unique material.
Every time I'm creating brand new marketing material, whether it is graphic designs or videos. I feel like a professional designer when I use the app's powerful design tools.
Unique Tools
I love the Background Remover tool that automatically removes the background in one tap. It can cut out people, graphics, products, logos, texts, graphics, and much more from the background. I can then easily combine my cutout photo with any creative background template I've chosen.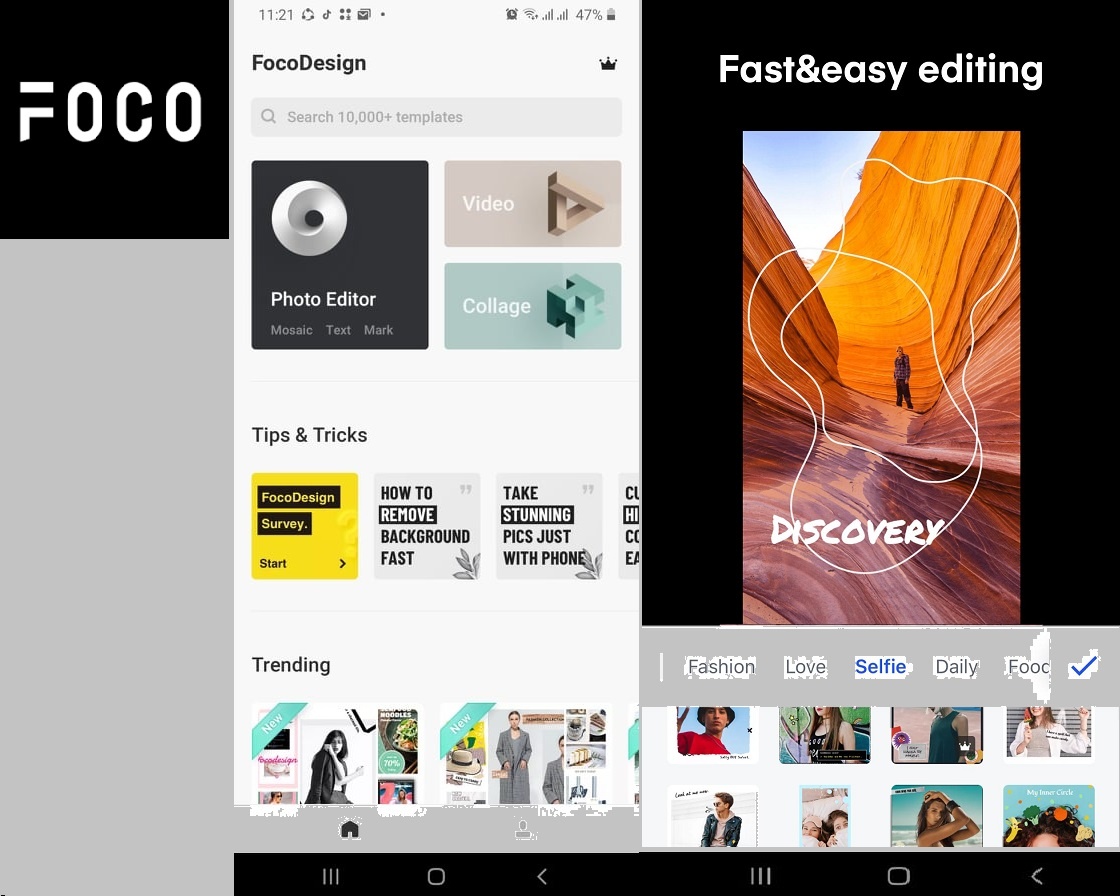 A tool I often use in conjunction with the Background Remover is the Creative Layout tool. This tool allows me to create templated collages as well as freestyle collages, and I can also merge multiple pictures and video clips flawlessly into one.
To make the video interesting, I use the free Professional Video Templates tool. It provides me with music options and video effects, including fonts and stickers to help me to meet all my video editing needs.
Perfectly-Sized Videos
As I've mentioned already, for me, one of the best tools is the Graphic Formatting tool that easily formats my graphic designs for social media platforms such as Instagram, Facebook, and YouTube.
My marketing material always stands out on social media. I would not have been able to create high-quality branded videos without the help of the FocoDesign app.
The App Lets You Catch Your Audience's Eyes
Since I'm using the FocoDesign app to create social media graphics and videos for my business marketing material, my audience base has started to increase.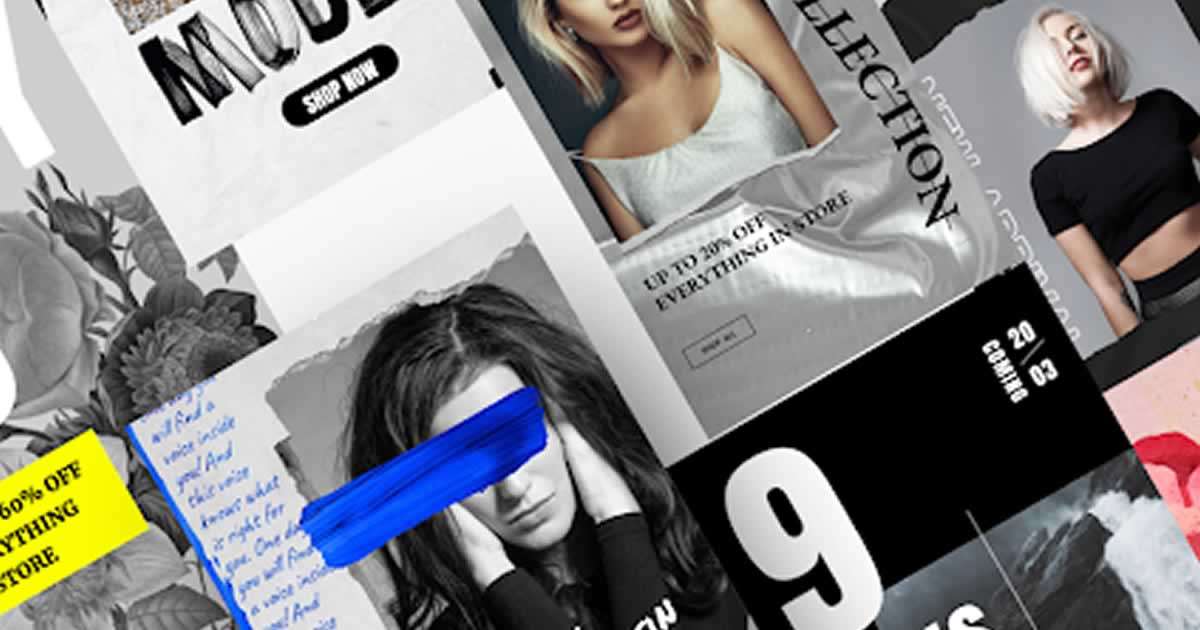 Even my marketing material is getting more clicks, and I'm receiving more inquiries and sales. I attribute this to the professionally designed videos and other posts that make my marketing material more visible and recognizable for my target audience.
When I want to make small changes to my graphics or videos to provide my audience with new information, I often use the drag n' drop tool. I find it very easy and comfortable to edit anything in or out of my material with this tool.
Choice Of Many Influencers
One of my friends is an Instagram Influencer and uses the FocoDesign app as an Insta Story Editor. To be an influencer, your posts have to be read, and therefore my friend is always on the lookout for techniques to make his posts stand out.
He has told me that The FocoDesign app's Story Editor lets his Insta Stories stand out and immediately catches the target audience's eyes.
Many Users Are Satisfied With The App
I always search the web to see what other users have to say about an app before I download or buy it. I did the same with the FocoDesign app and was surprised by the many positive comments.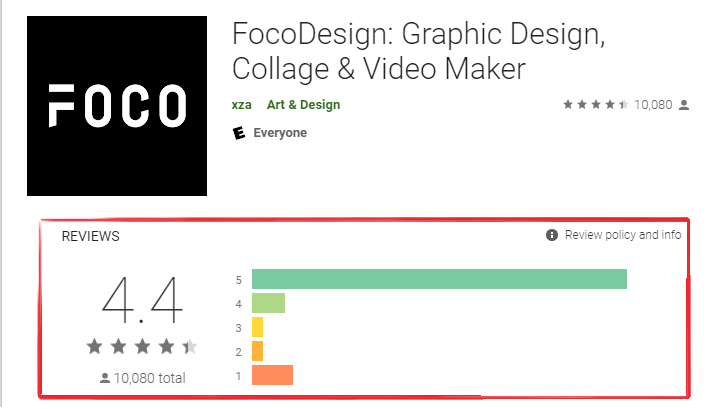 Some users say that they've found that the app saves them lots of time with its fast editing and new editing tricks at regular intervals. They also report that the app is as close to perfect as what any app can be. They mention that they can't work without the app anymore.
Another user mentions that he is a developer and uses this app for testing for any vulnerability or bug and is impressed with the results and the development of the app.
App Worth Falling In Love With
Some users fell in love with the app because of its automatic subtitle generation function, original templates, and easy way to use it.
Many users comment positively on the app's ability to record voiceovers for video and allow the insertion of audio files from their phones. Making use of royalty-free music on the app is also mentioned.
Free And Easy To Download
There are numerous ways to get the app onto your Android device. I directly downloaded the app on my Android phone via the Google Play Store app on my phone. I just clicked on the Google Play Store icon on my phone, typed FocoDesign into the search window, and tapped the search icon.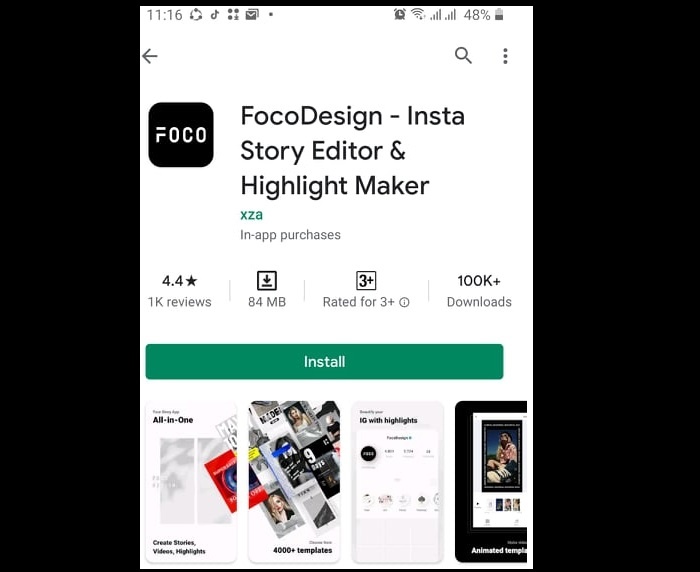 I scrolled down the list to find FocoDesign: Graphic Design, Collage & Video Maker and tapped on it and then again on Download. You can also download this app from the Apple App Store.
Grant The Necessary Permissions
I had to give the app certain permissions to enable it to work successfully. The permissions include access to my photos/media/files, my USB storage filesystem, my phone's ID, and call information.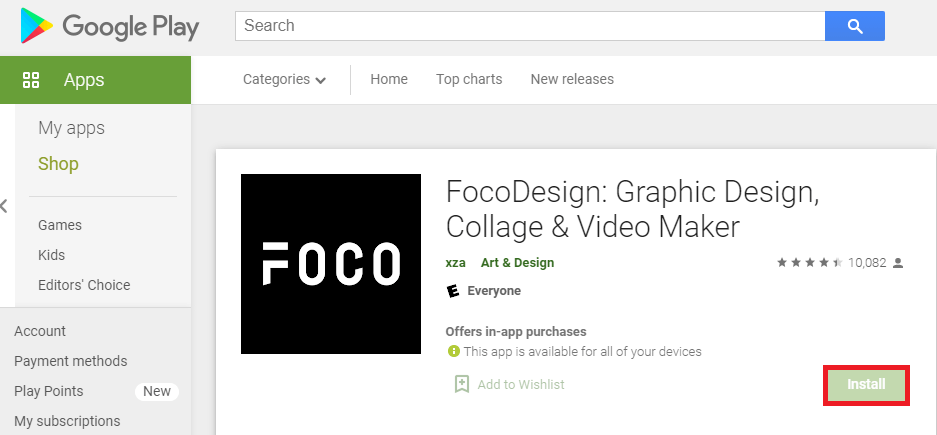 Conclusion
I've found the FocoDesign: Graphic Design, Collage & Video Maker app very efficient and helpful for my small business' social marketing.
If you frequently use graphics and videos in your social media communication, I recommend that you download this app. With all the features and tools built into the app, you will never have to use an agency or freelancer again to create your videos or graphics.