There are a lot of great items online that are not found on major online shopping platforms. Most of the time, innovative and unique items are scarce and hard to find, so I have to do some digging on the Internet to get my hands on these items.
Fortunately, I came across Banggood, a shopping app that sells cheap and affordable products. I found great alternatives during my shopping experience with this app.
In this article, I'll share my experience using the app, how Banggood works, and more information about this great piece of technology. Read on to learn more!
Banggood – A Bang for Your Buck
Key Features to Love
Getting Started With the App
The Category Tab – For Specific Shopping Needs
The Shopping Experience – Simple Yet Reliable
The Account Tab – Take Control of Your Shopping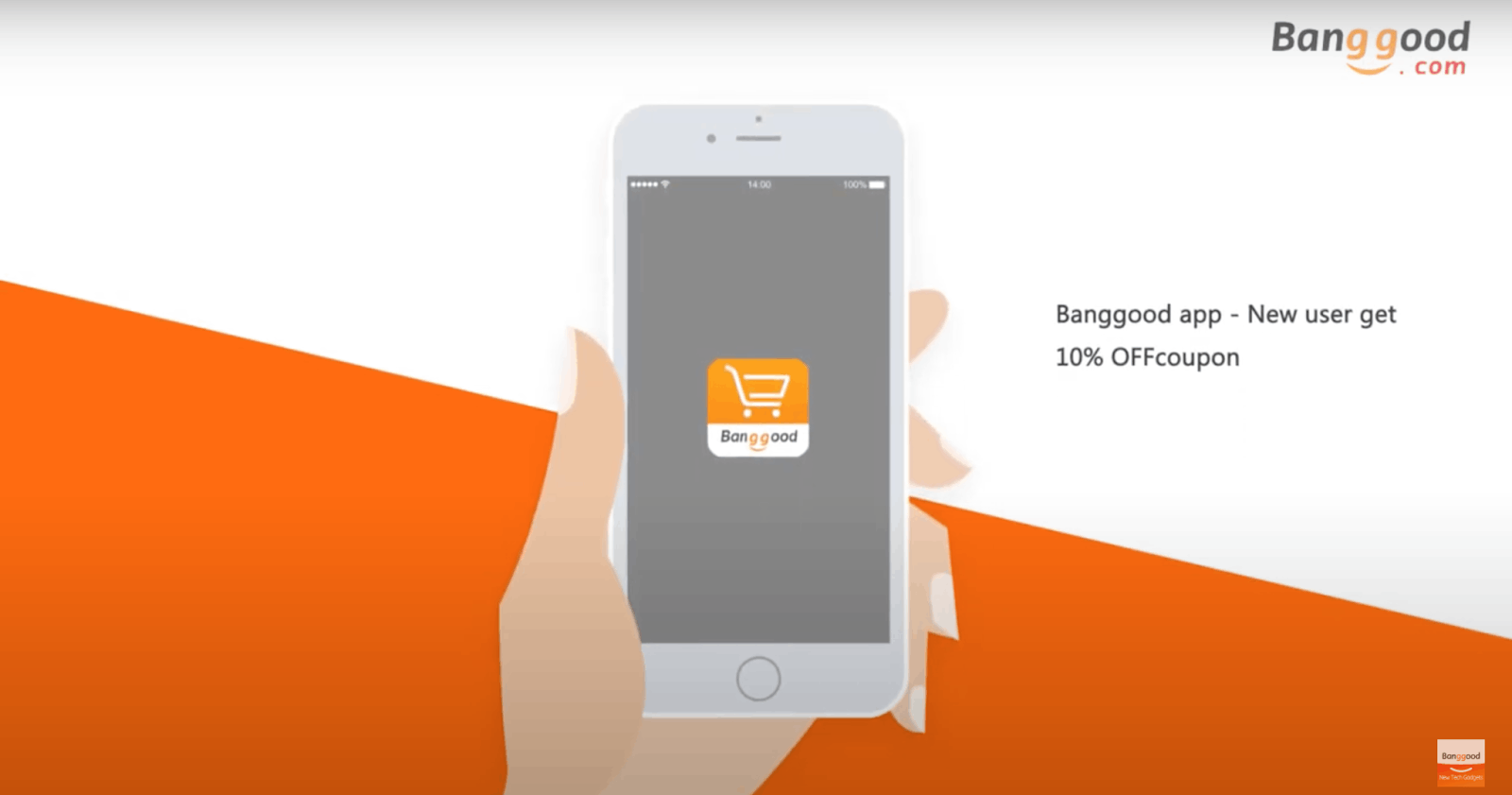 Banggood – A Bang for Your Buck
Banggood is a retail giant that sells items from China, ranging from consumer electronics, home appliances, toys, clothing, automobile parts, and jewelry. It provides users like me with well-selected and curated products which give me the best bang for my buck.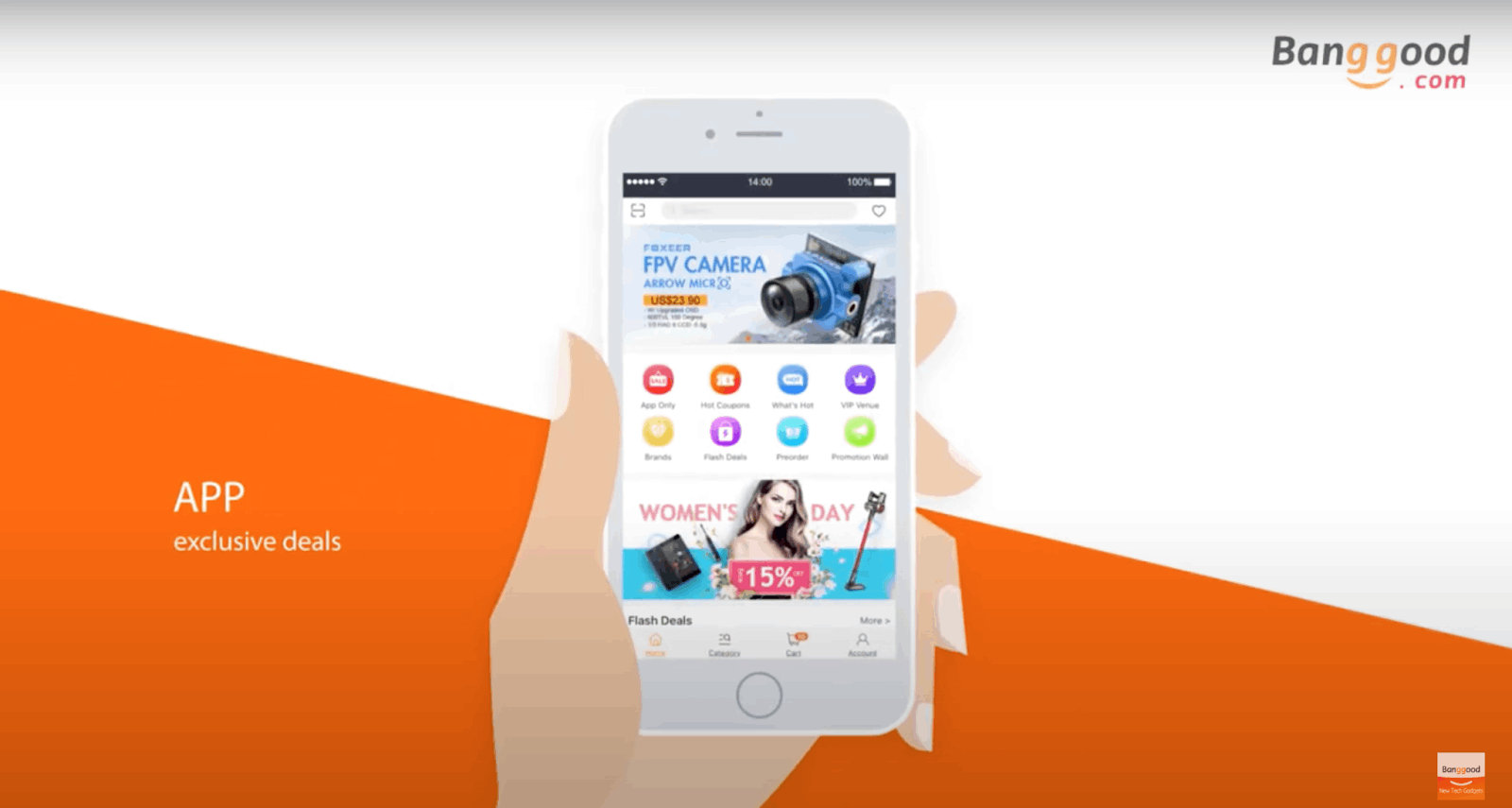 It has over 37 warehouses all around the globe, which efficiently carries out its international partnerships through its well-developed logistics system.
Moreover, Banggood can be used via a web browser or mobile application. You can find the app available for free download on the Google Play Store and the Apple App Store.
Banggood's interface is easy to use, so users of all ages will have no trouble navigating their way around the app.
Easy Payments, 24/7 Live Chat, and More
Banggood provides over 40 secure payment options, which are all in-app transactions. I am sure that my personal information, bank details, and card credentials will not be leaked.
Moreover, I also like how the application includes 24/7 Live Chat customer service to help me with my concerns.
The application supports multiple languages, including Russian, Spanish, German, Italian, French, Thai, Japanese, Dutch, Portuguese, Turkish, Korean, Arabic, and English.
Key Features to Love
Banggood works a lot like BestBuy or Target by selling items from other manufacturers and is different than Amazon, where merchants and sellers have access to the products.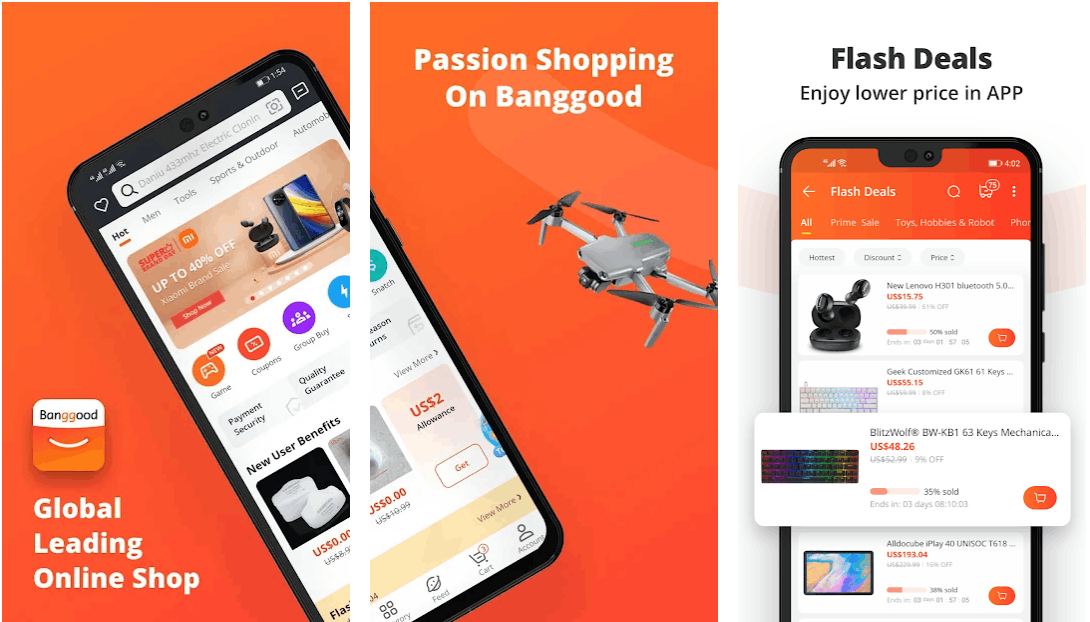 In Banggood, all items that I order come from their warehouse, whereas with other platforms, I am connected with third-party sellers or merchants.
Using Banggood for many years, I haven't had issues with the platform that couldn't be solved. Whether it was about refunding my money or replacing defective items, Banggood has an excellent customer service response which really gets the job done.
Because all items come from the company's warehouse, they have complete control over the entire process. I really find their customer service quite exceptional, and it's one of the reasons I am still using this app to this very day.
My Choice for Slow Shopping
Banggood has an allowance of four to six days before getting items shipped out. I do not recommend ordering from this company if you're in a hurry because lead times could take weeks or months.
I usually use Banggood for what I call "slow shopping," which means the items I purchase aren't needed urgently.
The items I buy from Banggood are items I honestly end up forgetting about after a couple of days and surprise me when they arrive in the mail. It always feels like a pleasant surprise whenever I have items arriving from Banggood.
Getting Started With the App
Banggood's user interface is pretty much the standard interface for online shopping platforms. It has five primary tabs, including Home, Category, Feed, Cart, and Account.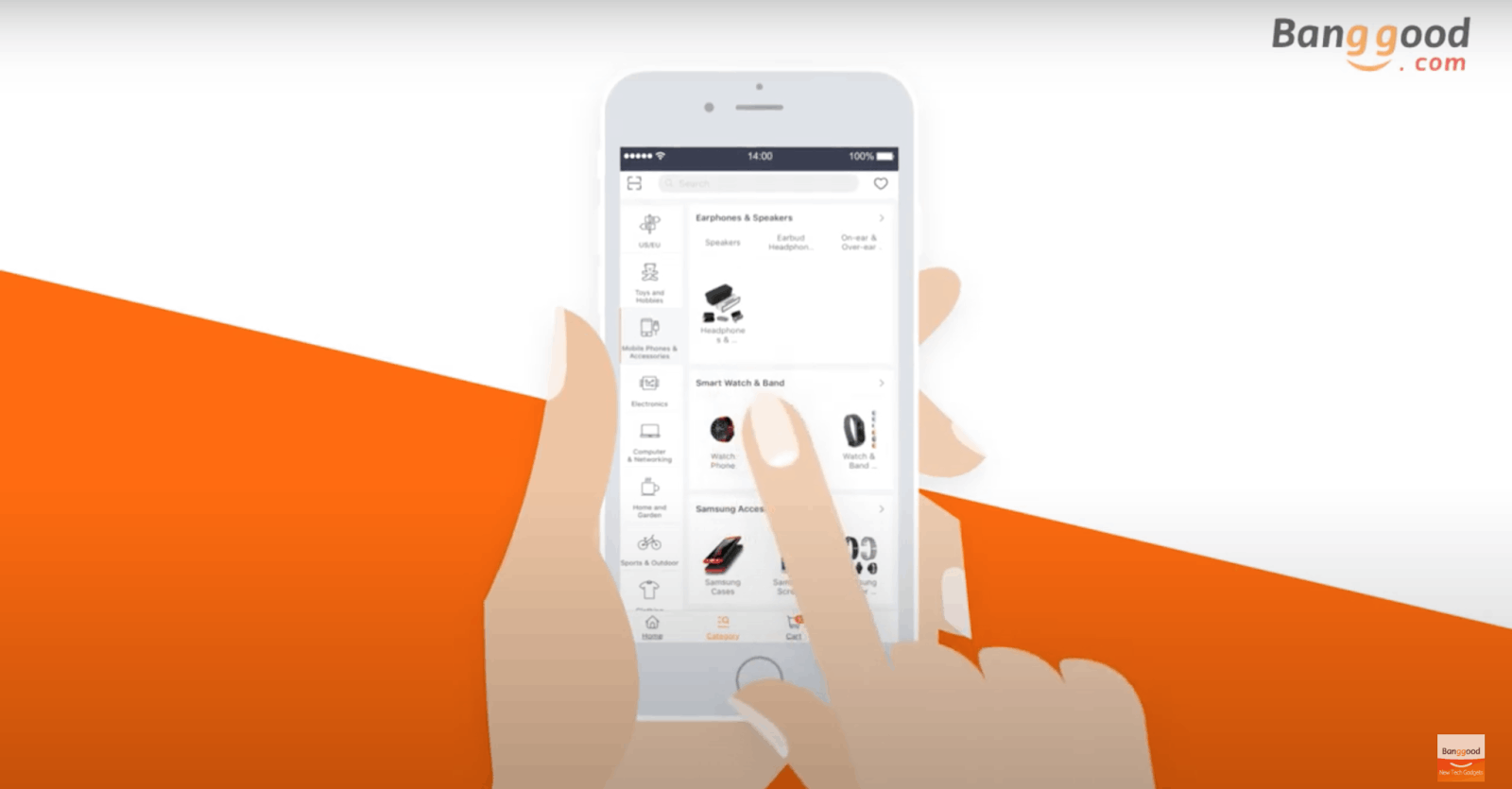 After downloading the app, I can browse without creating an account, but as soon as I want to have an item shipped, I am required to register an account using either my Facebook, email address, or Apple ID.
I can spend a lot of time endlessly scrolling through the app because it never runs out of suggested items.
The Home tab basically shows me the best things to buy, discounts, coupons, flash deals, and personalized recommendations. With that said, no two persons will have the same Home page.
Messages
I can also access my messages under the Home tab, in the upper right corner of my screen, next to the search bar.
Here, I can check my messages under various categories like Promotional, Order Tracking, System Message, Communities, and Ticket Notes.
I find this organization very helpful because I can easily categorize my messages and check which messages I will prioritize.
The Category Tab – For Specific Shopping Needs
I usually head to the Category tab if I have a specific item in mind because it is easier to get the item I want here rather than in the Home tab. Currently, Banggood has 18 categories to choose from.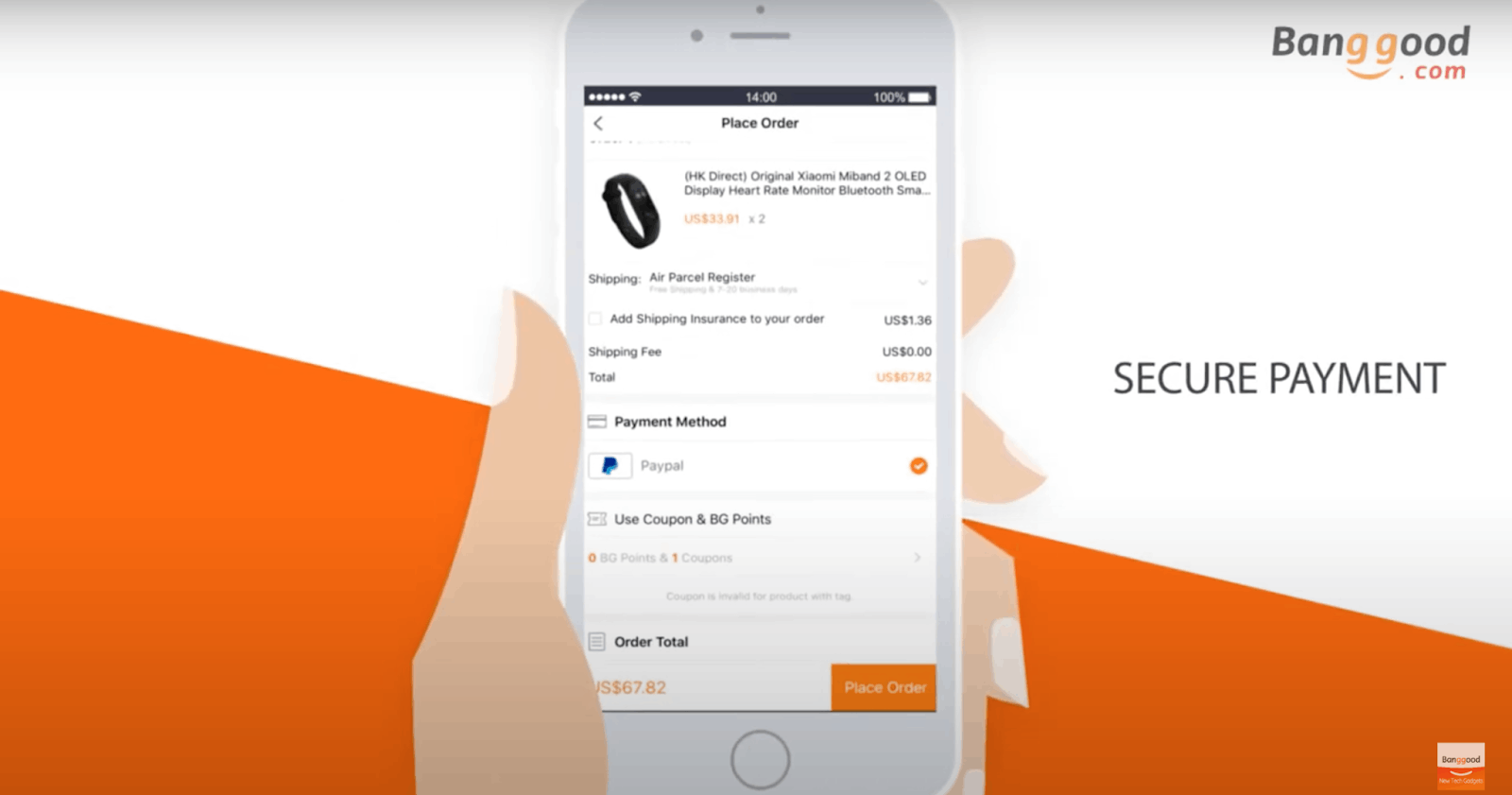 These categories include Toys and Hobbies, Computers and Office, Jewelry, Health and Beauty, Health Protection, Sports and Outdoor, Home Appliances, Home and Garden, Women's Clothing, Men's Clothing, Electronics, and Tools.
The best thing about this categorization is that once I click on any of the categories, not only am I shown a list of items. I am also shown participating and available brands.
The Feed Tab – Connect With the Community
The third tab is the Feed tab, a space where I can read reviews other users have written of a specific product. This has been a really helpful platform for me because I get to see what other users think of a certain product so I can be guided before making my own purchase.
Moreover, I can add items on my Wishlist and access them later by clicking on the heart icon beside each items' name.
As a consumer who values reviews, I love how Banggood integrated user review and feedback into their platform.
The Shopping Experience – Simple Yet Reliable
Shopping with Banggood is a seamless experience. When I see an item that I want to buy, all I have to do is tap on the item and read the product specifications. The app provides me with a lot of pictures to really see the item, and as a visual shopper, I appreciate this a lot.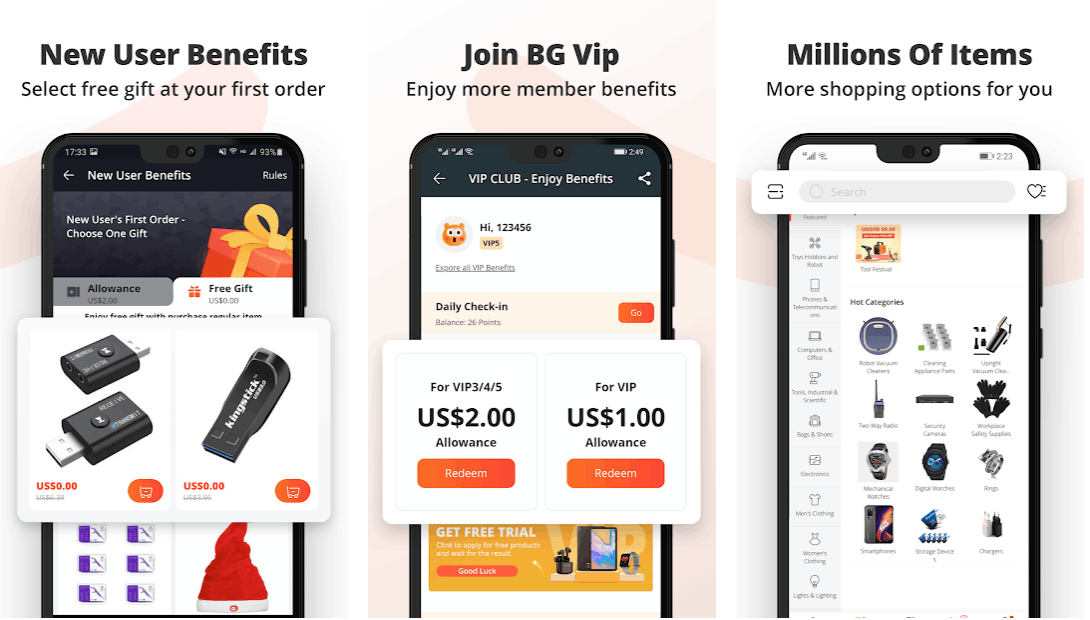 Product information may vary, but the standard information always includes the price, user reviews, and shipping cost. I can choose the colors, size, or specification that I prefer, as well as the quantity that I want to purchase. Then, I can proceed to add it to my cart or proceed to checkout.
At the checkout page, an invoice with the amount breakdown is shown. I can also proceed to the payment option and choose among the available options presented to me. Payment options include the standard cash on delivery, debit or credit card, PayPal, among many others.
Banggood also introduced its in-app payment service, Banggood Pay, which will have to be activated before I can use it.
Contacting Banggood
As previously mentioned, Banggood's customer service is superb. I can contact Banggood and reach out to them via Live Chat, Facebook Messenger, or a phone call.
Product returns and item repairs are accessible with a dedicated Return/Repair function. I usually use the Messenger feature because it's very responsive as well.
However, when I need to reach out to a live agent to forward my concerns, the live chat function is always available as well.
The Account Tab – Take Control of Your Shopping
The Account tab is where I can control and oversee my activities in the app. Here, I can access my pending, processing, and shipped orders. The app provides me with real-time updates on the whereabouts of my orders.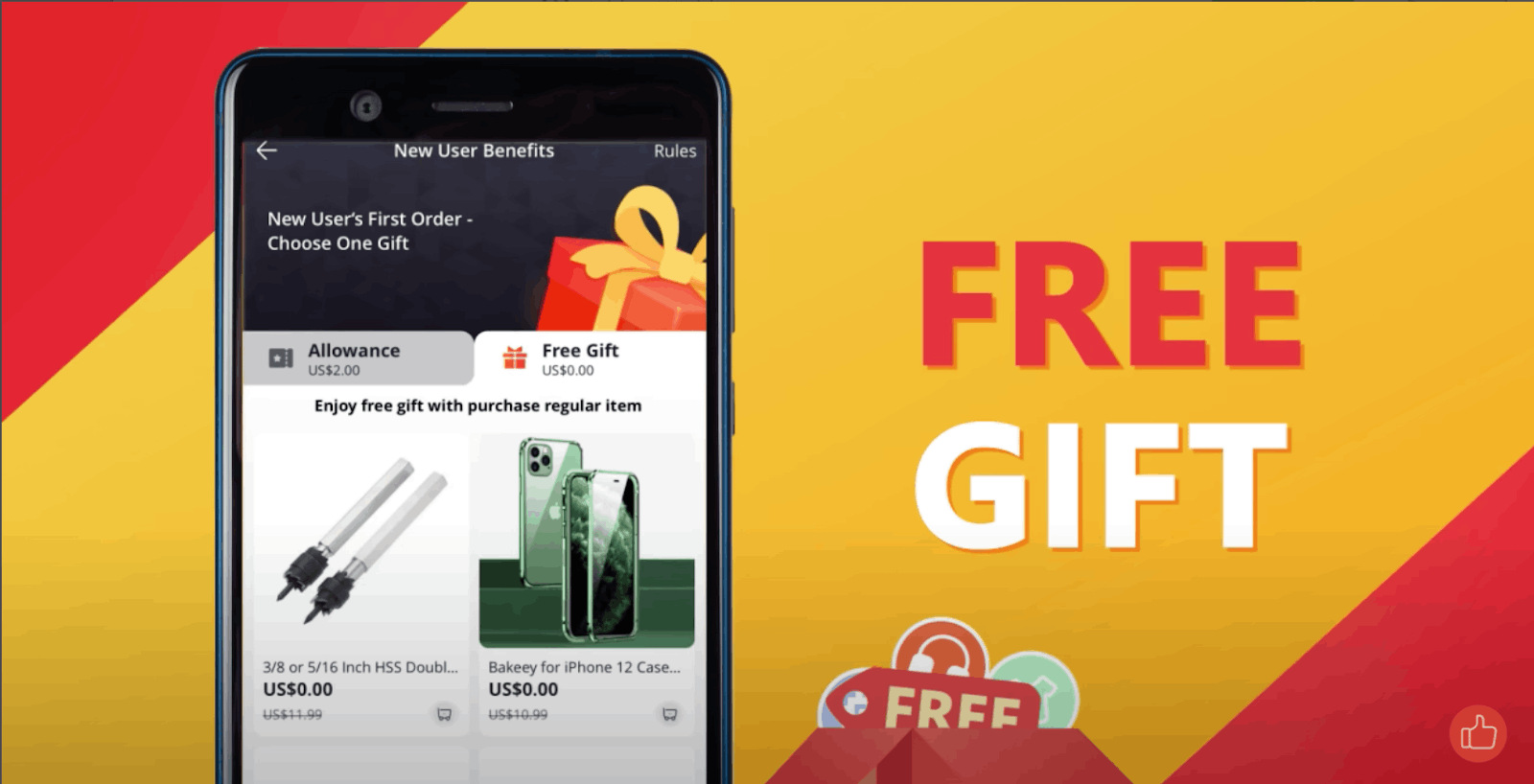 Services also include my address book, reviews, settings, and feedback. These features can all be accessed under the Account tab as well.
The app also shows me promos and coupons here, in addition to the promos found on the Home tab.
The Fun Ways to Save area shows items that I can get for free, items which I can avail for $.0.01, discounts of up to 10%, as well as games I can play to earn discounts, and items I can get for a free trial.
The Wishlist
Lastly, all items on my Wishlist appear under the Account tab.
Another great thing about the app is that all items I viewed and clicked on also appear here, so I can always go back and refer to the items I'veit's already checked if I ever changed my mind about purchasing them.
Conclusion
Banggood provides a great retail experience that is unparalleled. Its plethora of quality items coupled with its extremely low prices and great customer service response are some of the reasons why I love using Banggood. While I still exercise caution when purchasing, I know I get what I pay for.
In conclusion, Banggood is worth a shot if you are an online shopping enthusiast who just loves getting the latest items. This is a reliable platform that has not let me down. I look forward to expanding my shopping experience with Banggood!