Taking care of our babies and children requires 24/7 care. While we may be super moms and dads in our own right, there certainly are times when we just cannot look after them in order to take care of other things.
Whether it's taking a bath, putting them in another room for them to sleep, tidying up, and so on, setting up a video baby monitor is undoubtedly essential. Thankfully, the advances in technology that we have today make it convenient for us to download a baby monitor app to our phones.
For those like me who have been on the lookout for an app that can transform their phones into a baby monitor with ease, I have found the Dormi app, which makes it easier for us to care for our babies without having to purchase costly traditional monitors. Learn more about this amazing baby app below.
All About Dormi – Baby Monitor
Key Features of the Dormi App
Downloading Dormi
Learning How to Use Dormi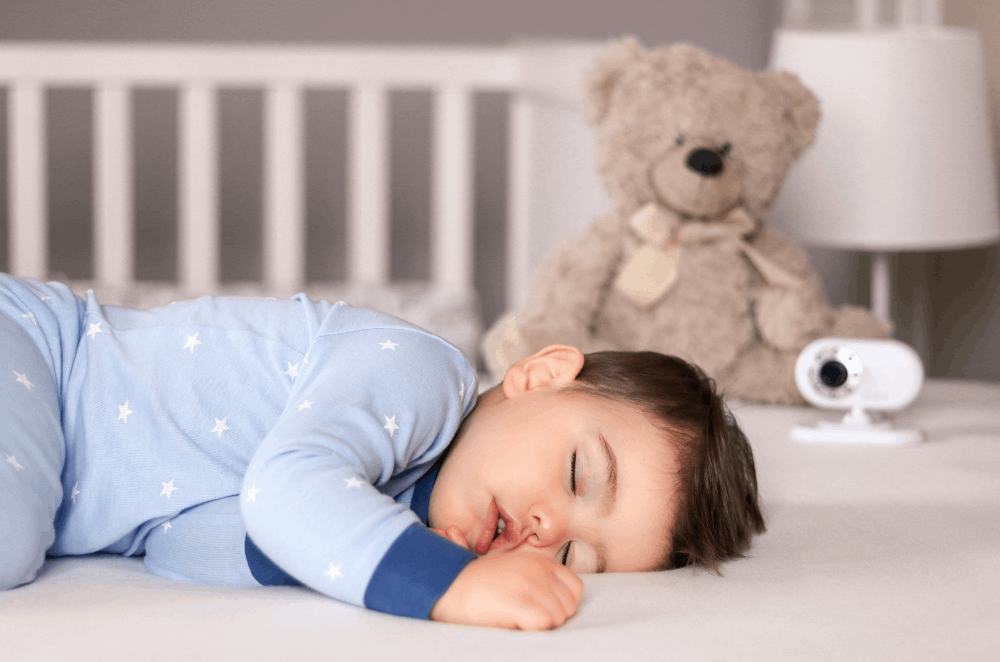 All About Dormi – Baby Monitor
There are a plethora of baby monitor apps that can be downloaded straight onto our devices these days. One of these is no other than Dormi – Baby Monitor. Developed by Sleekbit, Dormi is a parenting application that is designed to help parents monitor and look after their child from the convenience of their phone.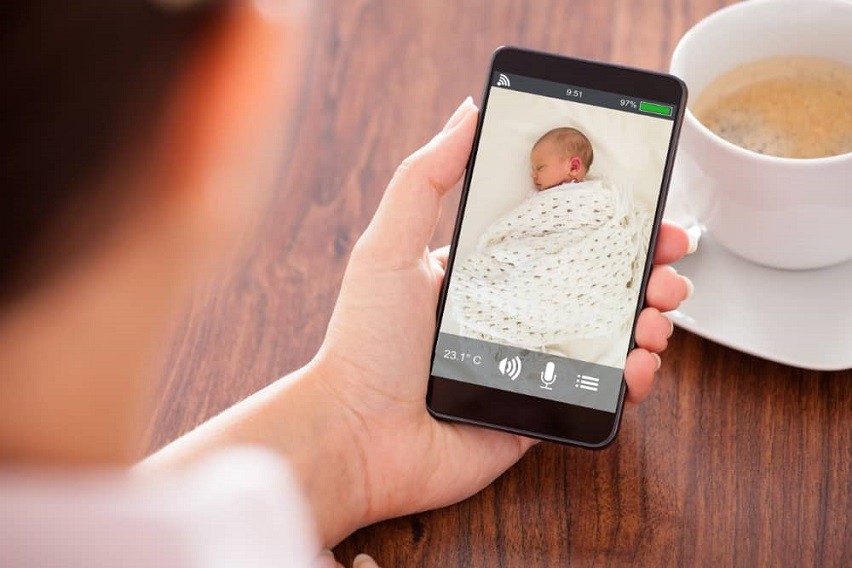 This baby app is made to help us monitor our child wherever they (or we) might be – even when we are miles away. This means that we could listen in and view our precious baby even when we are out of the room, similar to how traditional baby monitors work today.
Dormi is one of the most popular baby monitor apps on the market today. Although this program is only available to Android users, I discovered that it has more than 1 million downloads on the Google Play Store and 15,488 reviews as of this writing.
How the App Works
Dormi works by turning our smartphone or Android device into a camera, allowing us to take care and see how our children are doing even when we are not in the same room as them. This app lets us listen to our baby and their breathing, talk to them to soothe them, and much more.
For it to work, however, it has to be used in conjunction with a separate device that can view the video feed. This means that we should be using two devices, one mobile phone where we can download Dormi and act as a camera for our baby, and the other we can use and bring with us.
This baby app works by connecting to the WiFi or another source of internet to allow us to view the feed through another device. Alternatively, what I find fascinating about how this works is that this app still works even when it is not connected to the internet.
Key Features of the Dormi App
One of the main features of Dormi that I would like to center on is its ability to work with older devices and operating systems. While most programs today require Android systems that are updated, the beauty of this app is that it can run on Android 2.3 onward, letting us use our older spare devices.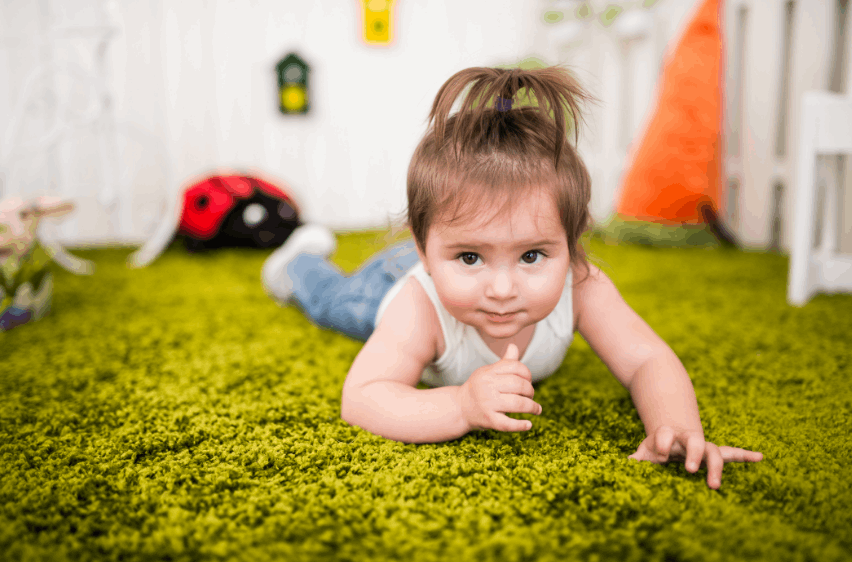 Another feature that I would like to point out is its capacity to accommodate a number of devices in parent mode to a single child device all at the same time. This makes parents who are in separate areas of the house or who are at work can see the child device whenever they wish.
In addition to these, I also find the microphone sensitivity level to be quite impressive, especially with its ability to adjust to noise levels accordingly and immediately. Despite leaving the child device in question, it can still detect any sound, such as cries, and make it louder for guardians and parents to hear.
The Dormi app also comes with a feature to talk to the baby. This comes in handy when we want to talk to our child or calm them when they are crying. After all, simply hearing a familiar voice can help them be assured that we are with them at all times.
Notable Features of the App
Notifications take center stage when it comes to the Dormi baby monitor app. I appreciate that this application immediately notifies us via our parent device when the internet connection is lost, letting us make adjustments to connect to the WiFi or any available internet connection.
This also notifies me when we have received messages or have missed calls on the child device. Doing so alerts us to read or come back to these calls and messages once we do have access to the child device.
Alerts will also be given to us in the event our babies start crying while we are on a call. The great thing about these is that these notifications are not intrusive and not intimidating. In fact, these alerts only come through gentle beeps and vibrations.
Downloading Dormi
As I have mentioned, the Dormi baby monitor app is only available for Android users. It can be downloaded and used for free via the Google Play Store. Both older Android systems users can enjoy this, given that it runs from Android 2.3 and up.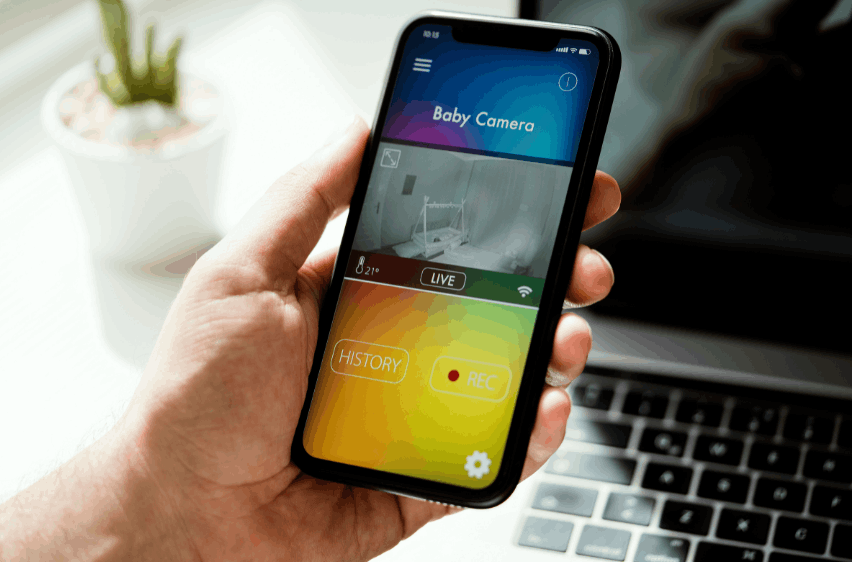 To start downloading this, what I did was to key in its name on the Google Play Store and clicked on 'Install' to proceed. The app will immediately download and be installed on our chosen child device.
The free version of the app gives us four hours of app use and baby monitoring every single month. What's great about this mobile application is that with its relatively small size, less than 100 kilobytes to be exact, this can make memory and storage go a long way, especially in older devices.
Protection is also ensured while using the app, so we do not have to worry about intrusions or unwanted surprises taking place, something which we know is all too common with traditional baby monitoring devices using the internet. With this, Dormi uses strong encryption to give us the peace of mind we deserve.
In-App Purchases and Going Premium
The Dormi app may already come with four hours of use for free, however, for those of us who want to get unlimited monitoring, we the option to purchase the app completely for $8.99.
Meanwhile, those who are interested in trying the app may buy the $0.99 per month pricing or $4.99 for the whole year.
Other features and in-app products may be unlocked and purchased from $1.99 to $16.99 per item.
Learning How to Use Dormi
Once the Dormi app has been downloaded and installed on our chosen child device, it will ask us to read and agree with the Terms of Service and Privacy Policy. Upon reading this, we can simply tap on 'Accept & Continue' to proceed.
Using the Dormi app is simple, which is why I think numerous people appreciate its no-nonsense and straightforward approach towards baby monitoring. It makes pairing with the parent and child device easy by tapping on the 'Tap to Pair Now' message located on the screen.
When the two devices have been successfully paired, users, parents, and guardians like us can place the child device in the room where the baby is. Since the parent device will remain with us, we can check up on them, listen to them, and even talk to them in times of need. More than one device can be paired at any given time.
I want to reiterate that the app will run in the background even when the device screen is turned off. Don't be alarmed. This ensures that our battery usage is at the best level, letting us monitor our baby for hours on end without interruptions.
Tips for Utilizing the Baby Monitor App
Although we can use the app in all its simplicity, Dormi gives us the chance to change the settings according to our preferences. We can play around with the settings like video quality. For those who want to see high-definition clips or streams, turning this on would be ideal.
I advise you to turn on the advanced video encoder on the child device as these improve the visibility during the night or low light conditions. Meanwhile, the beep and vibration feature mentioned above is great to have and toggle on to notify us when sounds or noises are detected.
The Bottom Line
Having a mobile application that replaces traditional baby monitors is a godsend. Not only does it make for more convenient and hassle-free use, but it also allows us to have the freedom to install the application on the devices we want to pair it with.
For people who are looking for a baby monitoring app, the Dormi baby app is one of the programs worthy to be considered and explored by both newbie parents and seasoned ones at that. With its array of features, this app is certainly one that fits just about everything we need in a baby monitor app.