Have you ever watched a Food Network program and said to yourself, "Wow! I'd love to cook that?" Or did you utilize a recipe that you found online to bake something amazing and cannot get hold of the recipe anymore?
You must become an expert at many different recipes if you wish to become a chef. The ChefTap app makes that easier by helping you collect your recipes from your favorite places all in one space.
Keep reading to find out the amazing benefits the app has to offer.
About The App
Get Recipes From Any Website Or Blog
Online Or Offline
Customization
Meal Planner
How To Use The App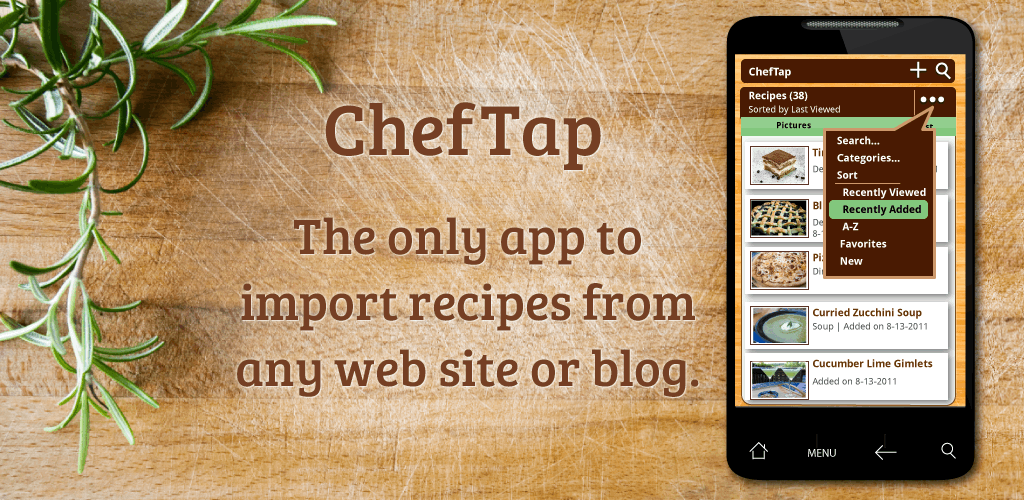 About The App
The ChefTap is a culinary tool that aims to help home cooks achieve perfection in the kitchen. You can use this application to keep a diary of your best recipes in one place, which you can access online or offline.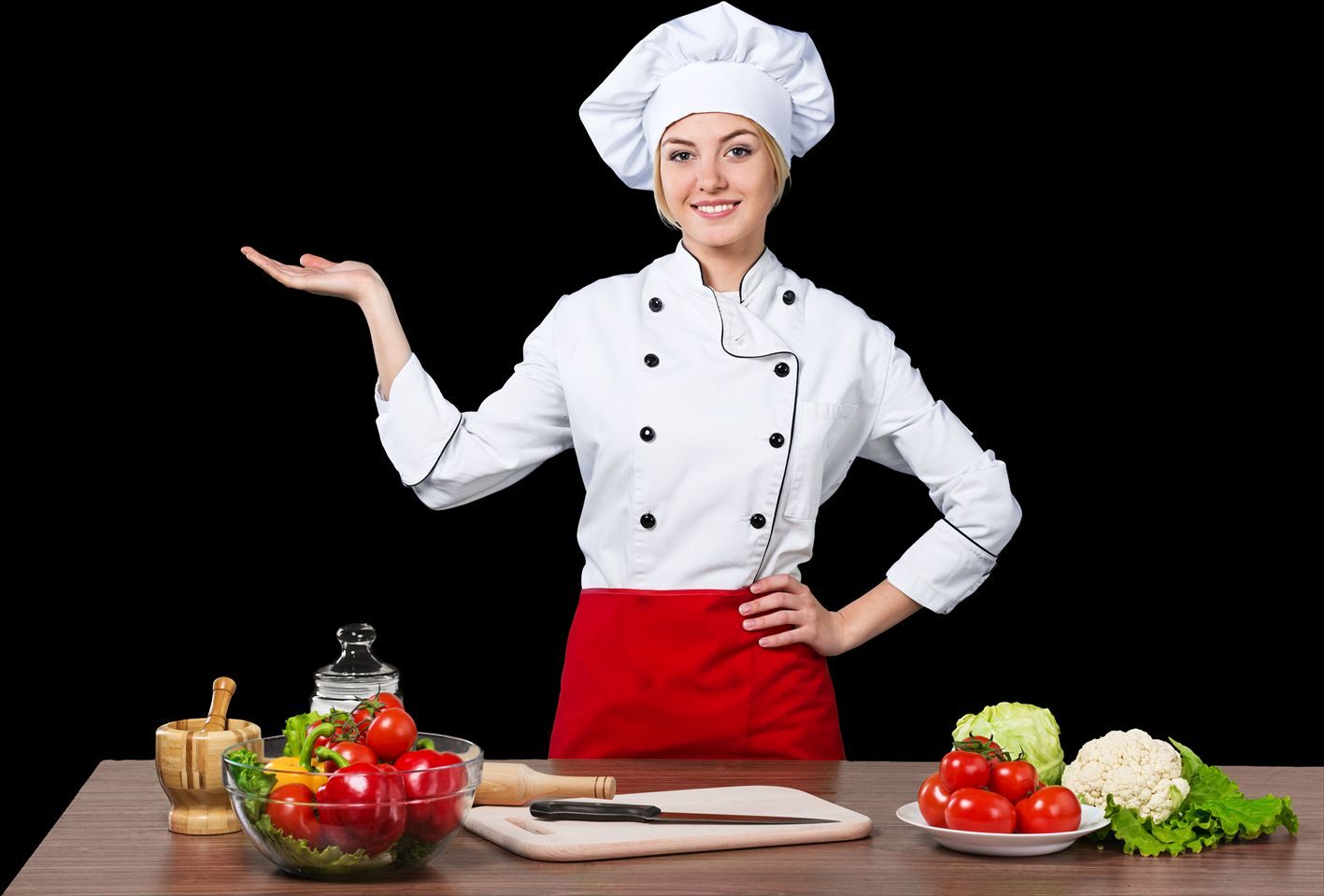 The mobile app was released in 2012, and it has since added more features that led it to where it is now. It has a 4.6 rating on the Google Play Store when writing this article and has gotten lots of great remarks from real chefs and aspiring chefs like myself.
Overall, its features are easy to use, customize, and are creative. It offers lots of other features to make cooking and baking easy, organized, and hassle-free.
It has two subscription plans; the Basic Plan, which has lots of the overall features packed in for free, and a Pro Plan, which gives you access to more goodies.
How To Download
The app can be downloaded from three digital stores: the Google Play Store, the Amazon Store, and the App Store.
Each link would lead you to the appropriate installation page to download the app on your device. All of them have something in common: a big button drawing you in to click it.
Hitting the "Install" button on the Google Play Store would begin the download on your device. After successful download and installation, the app can be launched, and you can start clipping recipes.
Get Recipes From Any Website Or Blog
You can scan through the internet for recipes of anything really, and clip the recipes out and paste it in an organized all-in-one storage space. The best part is that there are no limitations to the number of websites or blogs you can visit or a daily limit of some kind.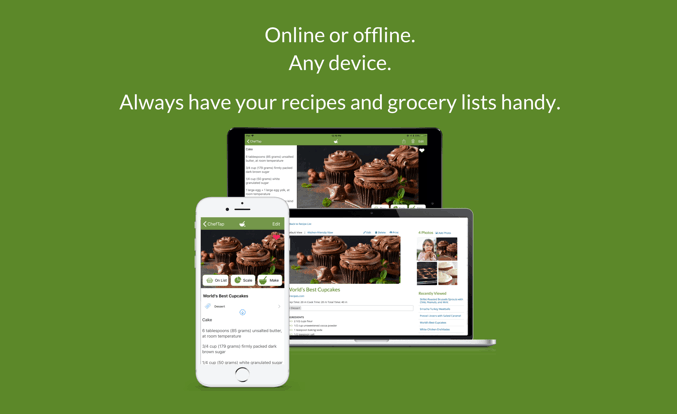 Think about how great this feature/benefit is. I mean, I have not even used the app for two years yet, and I already have my version of "grandma's old secret recipe book," which I took from lots of major sites that I got to know from television and internet surfing.
It works perfectly well on websites that are in English and on several non-English websites as well.
Powerful Sorting And Organization Tool
You can try out different menus from the recipes you clipped out and turn them into an array of food items. You can search for items and recipes not only using search words but through tags and sorting tools.
You can link related recipes together if you think they both fall into a specific category for a particular dish or meal. Duplicating recipes also come in handy, so you can try out different variants of the recipe to find your perfect recipe.
Menu creation is possible; you can select a list of individual items or meals from recipes that go well together. The app also automatically categorizes items into aisles, which are important when grocery shopping.
Online Or Offline
You are not required to be in the kitchen to want to remember a recipe. You might be at a picnic or a work function and want to clear up some misconceptions about a meal. Or you may want to help Judy, your friend, figure out why her pudding is always failing.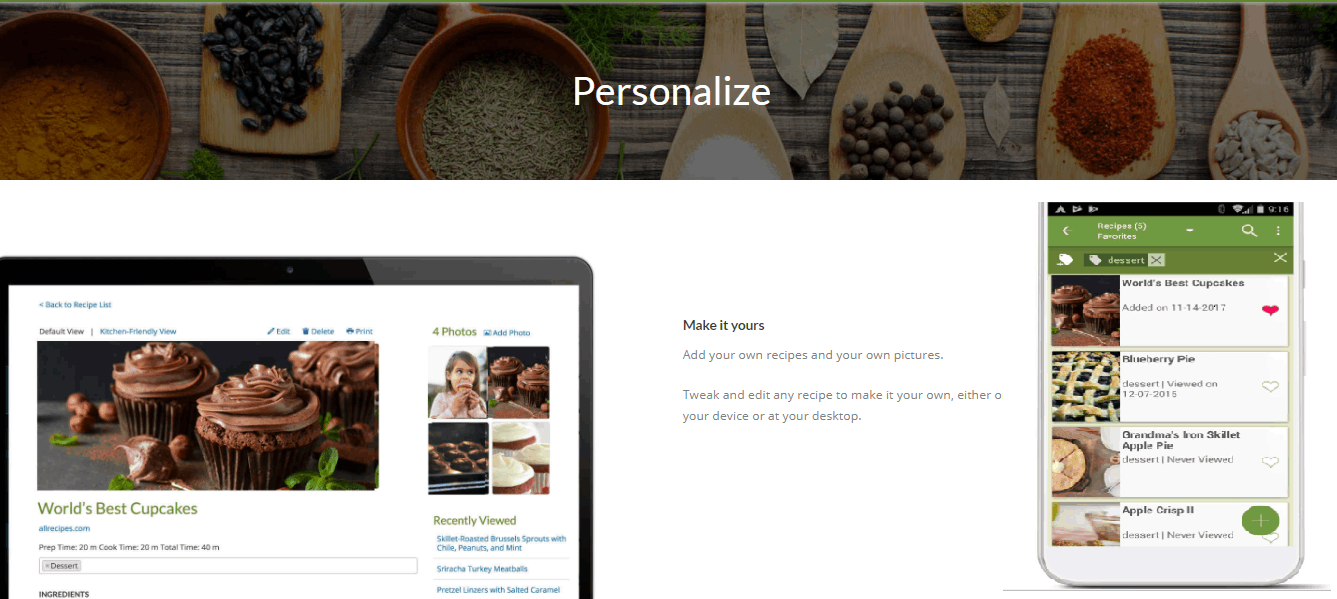 With the offline and online features, you can quickly check your recipes in the app. The online feature would help if you do not already have the recipe in your recipe book to check but would need to go online to find a recipe.
The offline feature is for times where you have clipped a recipe out and added it to your recipe book, and now you want to go back and look at the recipe again.
Not An Account Owner? No Problem
What I like about apps like the ChefTap app is that users are not required to set up accounts. With the ChefTap app, without having an account for the free Basic Plan or the Pro Plan, you can use the app and access some features.
It allows you to clip up to 15 recipes with no attachment whatsoever.
Customization
With this fun feature, you can customize your recipe book, just like you would do any beloved thing of yours. To personalize it even more, you have the ability to adjust the text size to suit your taste and your different devices.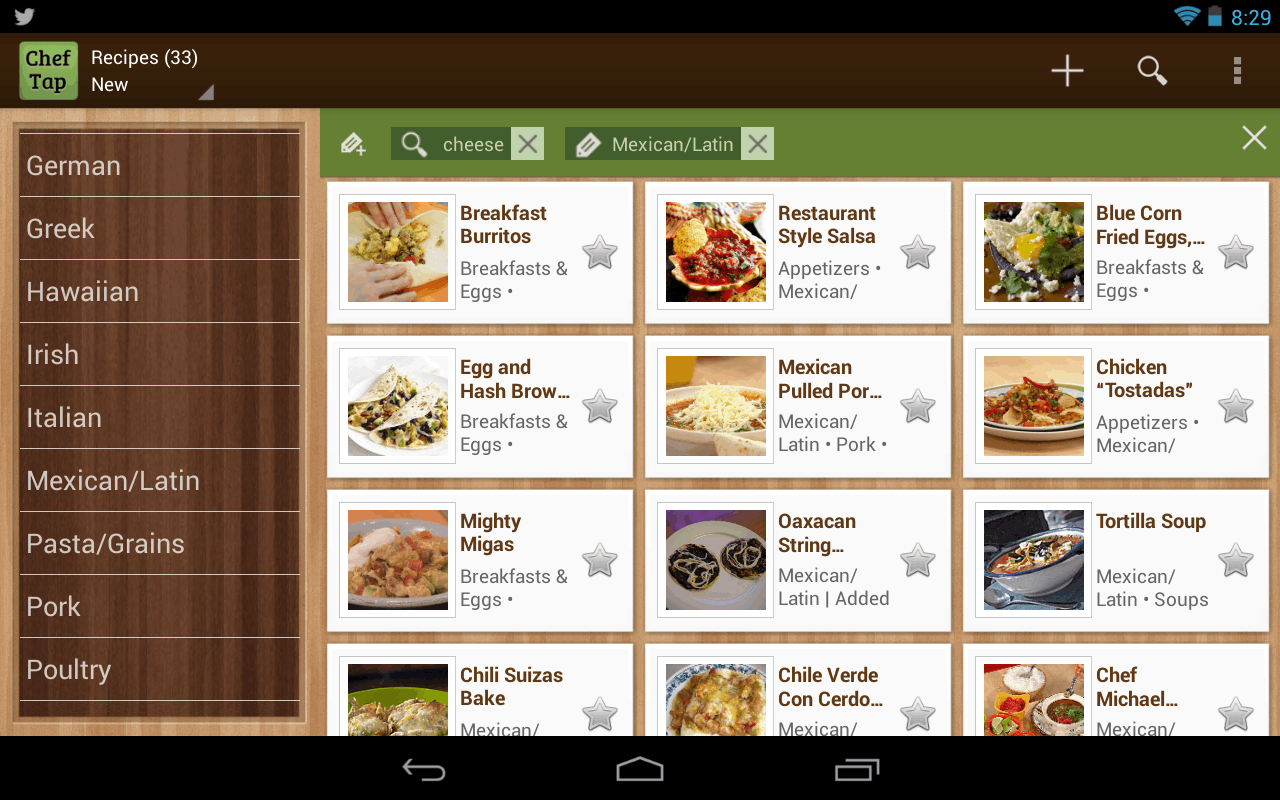 Another great feature is being able to save pictures from websites or blog posts. Even better, you can flip this around and attach your images to the recipe book, and make it look exactly how you want it.
You can create tags and label recipes according to taste, diary, vegetarian, and there are many more options to choose from.
Grocery List Planner
Among the other features I have mentioned in this blog post, the ChefTap app can be used as a grocery list planner. You can make multiple lists for different meals through the app.
Smart shopping automatically creates your grocery lists from your recipes, so you would not miss a major ingredient. Smart recipe scaling recognizes written numbers like 'half a cup,' so problems of conversion of numbers to figures would not be a problem.
Sort out your grocery and never miss an item with the app. The Pantry organizer lets you know what items you have in your house and what items you should buy.
Meal Planner
The latest addition to the app is the meal planner. Just like picking clothes for a dinner date, or choosing what game to play, planning your meals can get tough. Even more so as several dieting program's suits different people.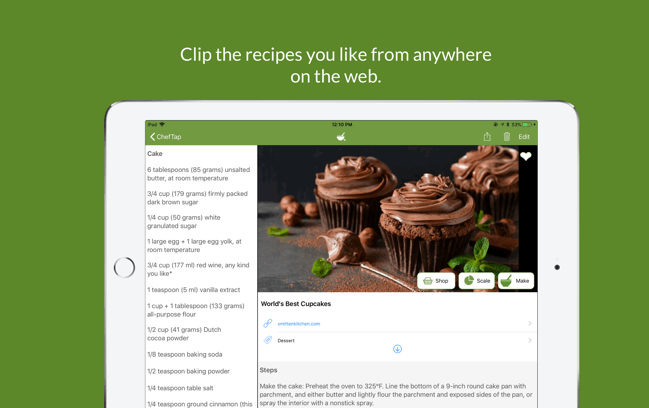 With an efficient planner and your gallery of recipes not far away, the ChefTap app makes planning your meals easier and better. It shows you what meals you need to prepare for the week, how to spice things up, and how to maintain a healthy diet.
Once you have all your plans made, the grocery list feature is an easy way to make sure that you buy all the needed ingredients.
Creativity
Creativity is essential when you try out several different recipes to achieve your masterpiece. With this excellent chef tool, you can use the power of creativity and make tweaks, do a little trial and error, and create your masterpiece.
That is how great chefs are born. You can then save these recipes from your clipped recipes, and then it becomes your own different, better variant of a recipe.
How To Use The App
In this section, I cover a major part of the app: the clipping of recipes from any website. I have been going on and on about clipping recipes from your favorite online source, but how do we carry out this task?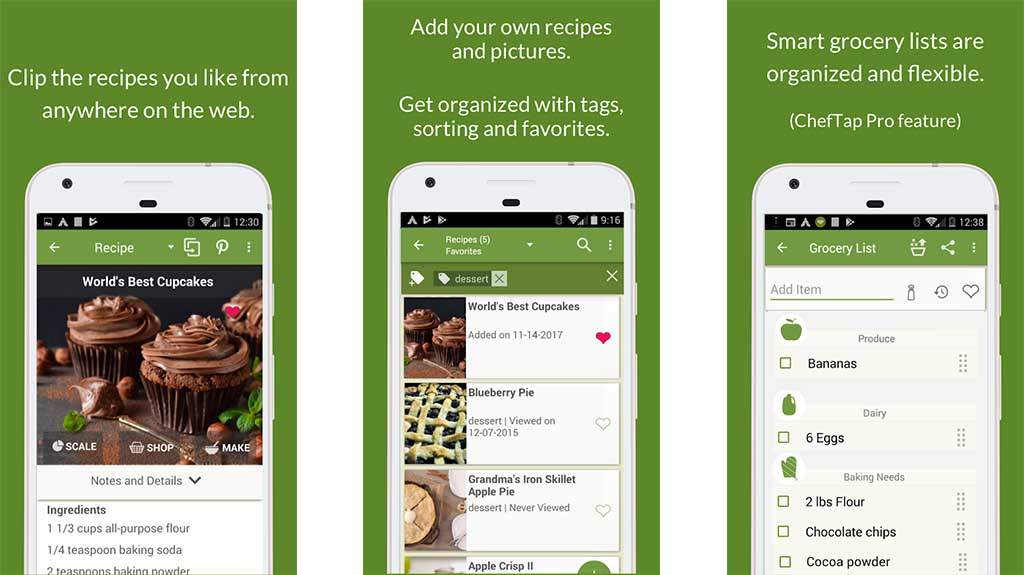 First, we make ChefTap part of our Share menu. To do that, click the share icon on your browser menu. If you do not know which icon this is, look for an icon that looks like a square with an upward-pointing arrow breaking it at the top.
This would bring out an array of popular apps you could share to like Facebook and your emails. For the initial setup, you would have to click the "More" option, which would show the ChefTap option. Click on this and enable it by toggling the button to the right.
After this initial step, subsequent clipping of recipes would involve; Clicking on the Share icon and selecting the ChefTap app. After that, the recipe from the website you just clipped would be added to the app.
Subscription Plans
There are two subscription plans. The Basic Plan is free, and the Pro Plan costs $19.99 per year. The Basic Plan allows you to clip up to 100 recipes, and the sync between devices is every ten days.
It also does not support the smart grocery list generator, Pantry Manager, smart recipe scaling, recipe cloning, and the ability to clip recipes from your desktop.
The Pro Plan breaks these limitations giving you an unlimited number of recipes to clip and unlimited syncing with devices and each other. It also enables the smart grocery list generator, Pantry Manager, smart recipe scaling, recipe cloning and allows you to clip recipes from your desktop.
Conclusion
The ChefTap app is a convenient tool for chefs and home cooks. It makes the regular copying and pasting of recipes easier as you can clip them directly from the websites, organize and store lots of recipes in one place.
It has a fair yearly subscription fee when compared to other similar apps, and it is pretty easy to use and navigate.