Many people around the world were left reeling from the financial strains and uncertainties brought about by the global health crisis and the economic downturn. Because of this, budgeting and becoming financially savvy has become a priority not just for me, but others as well.
Having a reliable finance app to help manage finances is the way to go. Not only can this help in keeping tabs on my spending, but this can also make financial discipline and development more apparent. Let's check out some of the apps available on the market today.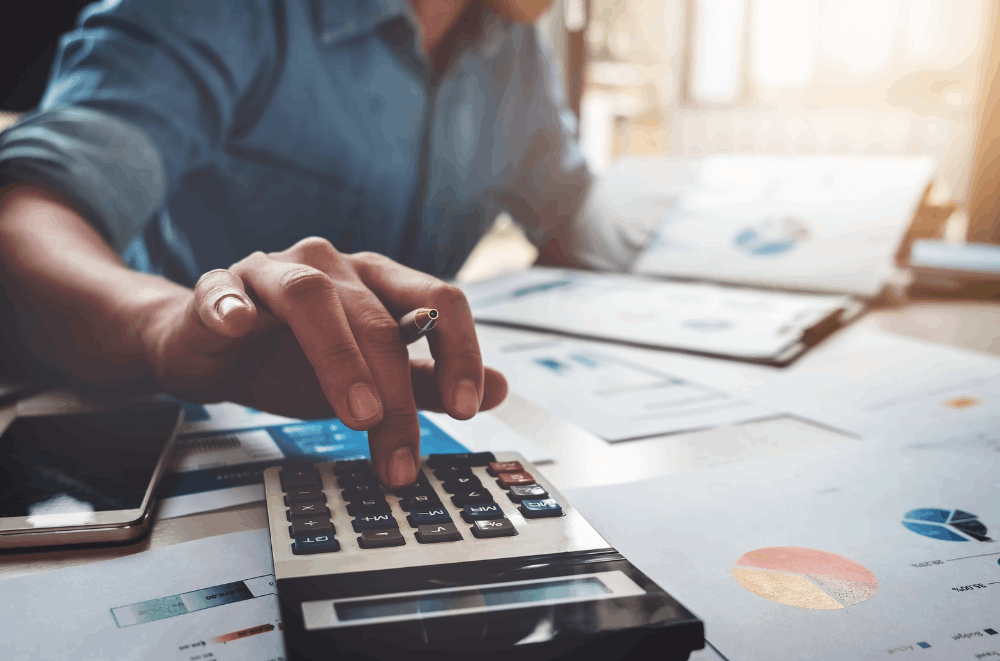 You Need a Budget (YNAB)
You Need a Budget (or YNAB) is a budgeting application and program in one. What I like about YNAB is that its main tenets and methodology is based on envelope budgeting. It works by requiring me to link my bank or credit account and account for all expenses and priorities and list them according to my desired categories until every dollar is accounted for.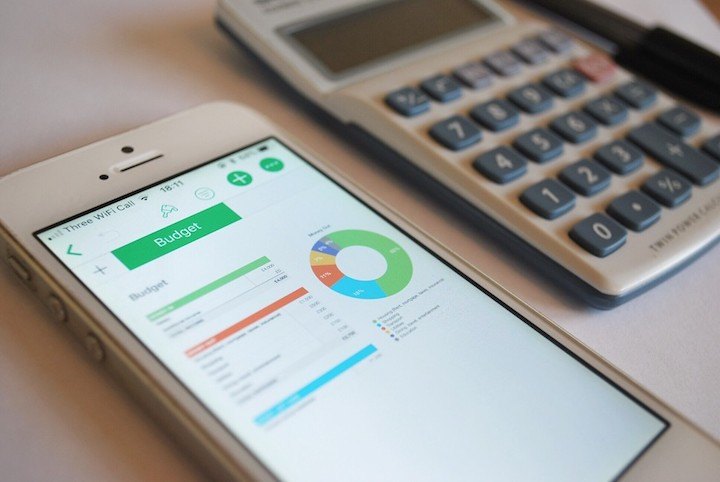 YNAB comes with a ton of effective budgeting features such as tracking financial goals and getting a report on financial spending habits. I believe it is important to note that the YNAB team offers more than 100 online workshops and access to personal support help, making the overall budgeting a breeze.
This mobile app is available on both the App Store for iOS devices and the Google Play Store for Android devices. It offers a free 34-day trial, after which the app will require a payment of $11.99 per month or $84 per year. Students, on the other hand, may get a free year of using the app, provided they show proof of enrollment.
PocketGuard
True to its name, PocketGuard safeguards users' savings and finances through its automated savings feature and spending limit feature. I can link my cards and accounts and it will intuitively estimate my bills and income before telling me how much I have left to spend daily via its In My Pocket feature.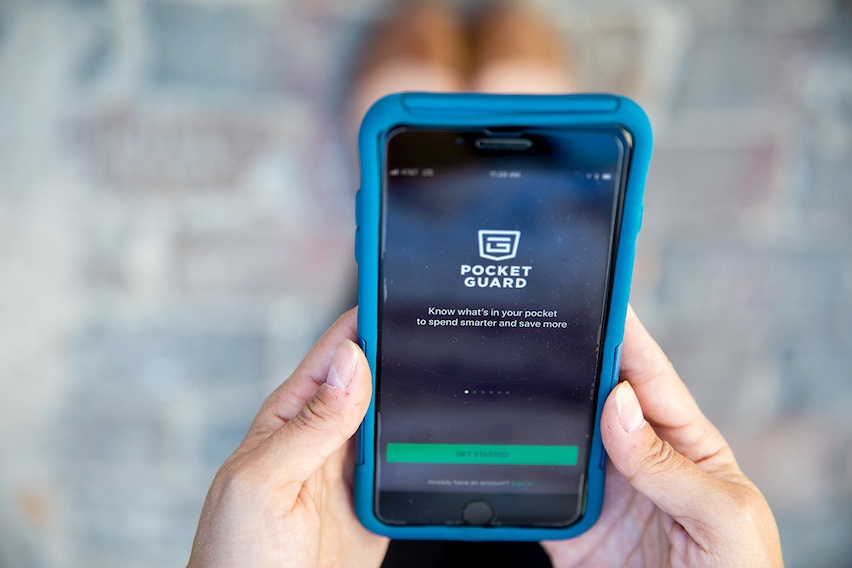 The app also allows me to categorize and modify my expenses according to the amount of money I have leftover. With the bill tracking feature, I have the option to negotiate better rates for my bills. I also find goal setting and debt repayment plans as great features offered by PocketGuard.
PocketGuard comes with a free version as well as a paid subscription option, with the latter priced at $34.99 per year. It can be downloaded on the Google Play Store and the App Store for Android and iOS devices respectively.
Mint
One of the best free finance apps on the market today is Mint. Available for both Android and iOS devices, its no-cost status doesn't make it any less competitive against other budgeting apps. It also offers free TransUnion credit score checks and investment tracking services.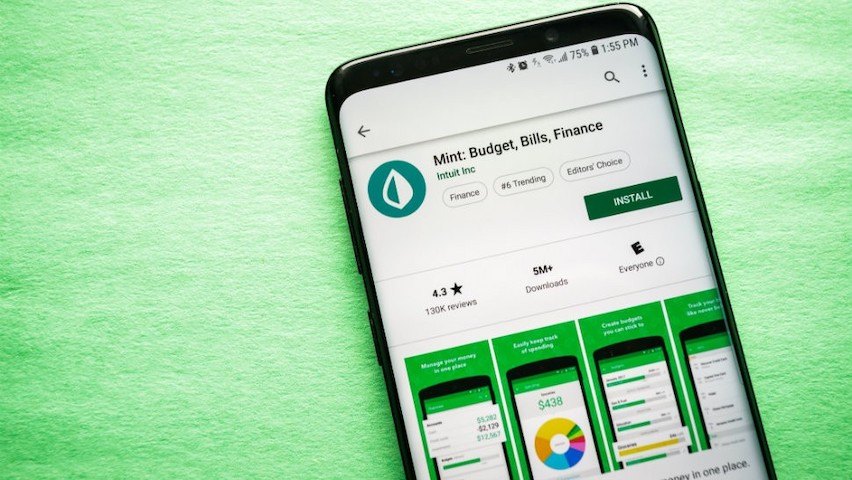 What I want to highlight about Mint is that it offers seamless synchronization across various financial accounts that I can also add within the app. I can also manually add and input transactions and get personalized insights, all of which are helpful for creating savings goals and tracking investments.
Apart from the aforementioned features, I also want to point out that Mint also provides users with personalized and timely alerts, something which I greatly appreciate when I am about to go over budget or make a big transaction. These alerts are also extended to bill payments.
Splitwise
Dining out and going on adventures with friends is something that I am fond of. However, splitting bills with them down to the last cent can be quite challenging. This is where Splitwise comes in. This finance app not only keeps tabs on balances but also organizes expenses for just about any need and group.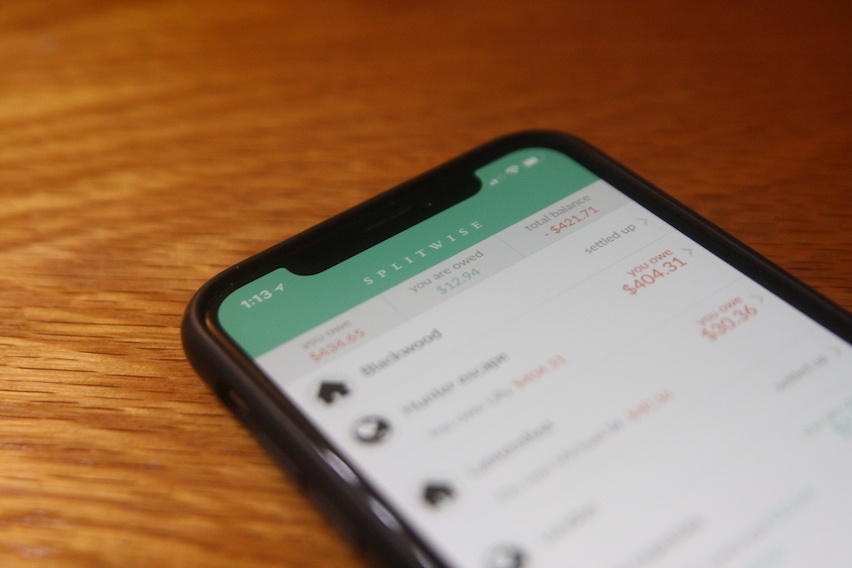 Splitwise makes it easy for me not only to add expenses even while on the go with its offline access but also pay friends back or even ask friends to pay. Since Venmo and PayPal accounts can be linked, payments can seamlessly be sent. It also supports different currencies, makes repayment plans, CSV exports, and more.
The app is free to use and download on Android and iOS devices. It does, however, come with a premium subscription called Splitwise Pro that comes with more features such as scanning and itemizing receipts and easy currency conversion for an additional fee.
Goodbudget
Another envelope-based budgeting system that I really enjoy is the Goodbudget app. It transforms the good, old envelope budgeting system to the digital world, allowing me to see how I spend and be more conscious with my money.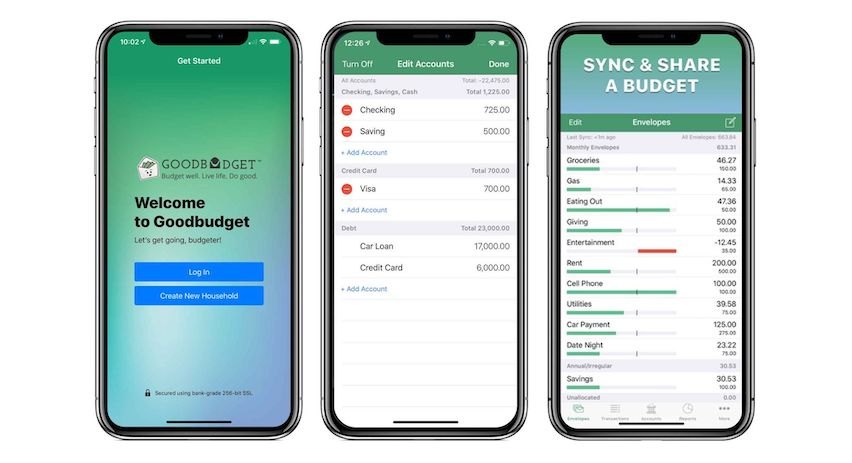 On top of tracking money, Goodbudget is also ideal for making scheduled transactions as well as automatically refilling envelopes. What's more, it makes financial management easier and accessible as it syncs across multiple devices. It also gives reports to see how one spends for the month.
Goodbudget comes with a free and paid version, both of which are largely similar but the subscription service comes with more capabilities such as more envelopes whereas the free version only comes with 10, syncs up to 5 devices, and more. It is available on the App Store and the Google Play Store, with the Goodbudget Plus version valued at $7 per month or $60 annually.
Twine
Saving money with a friend or partner? I find that Twine is the best for this, especially as this is designed to help manage expenses for two. As a matter of fact, this allows partners to save towards a common goal. The app even makes smart recommendations on how one can achieve these goals.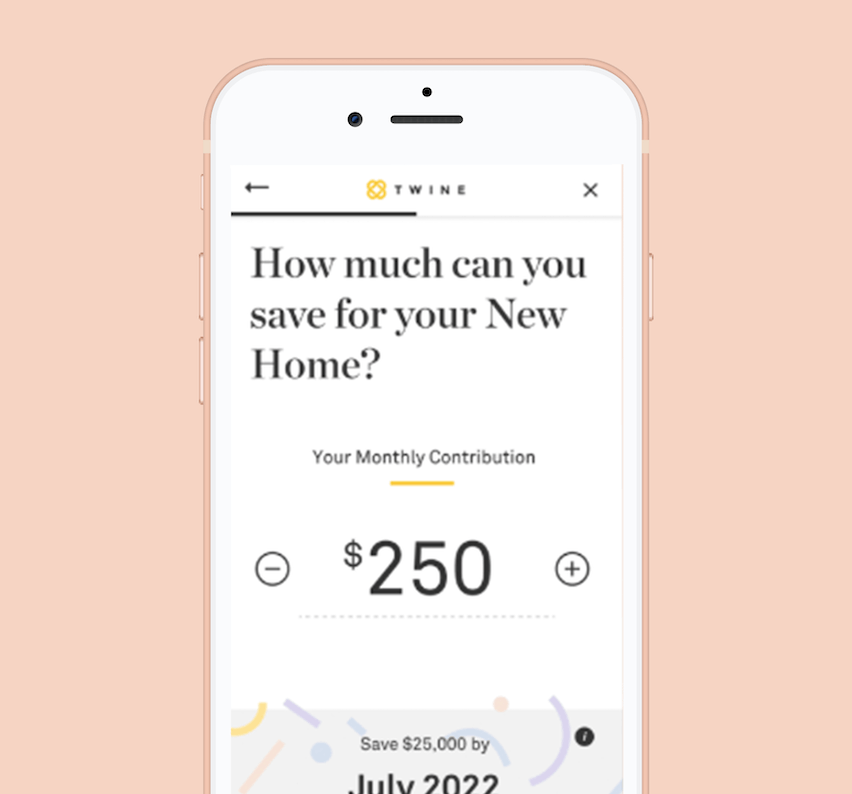 Twine app works by allowing partners to open both a cash savings account and an investment account which helps users get closer to their financial goals. Individuals can connect their respective accounts and start saving on Twine.
The beauty of tinkering with the Twine app is that it allows users to set unlimited goals and even make progress using the automatic deposits feature. The app is available for free download on the App Store. There is an annual fee of 0.60% for invested accounts which comes out to 25 cents every month with an average daily balance of $500.
Prism
Staying on top of my monthly bills can be quite tedious, especially when I am dealing with other activities. Because of this, I find myself relying more and more on Prism as it offers timely reminders to pay my bills on time.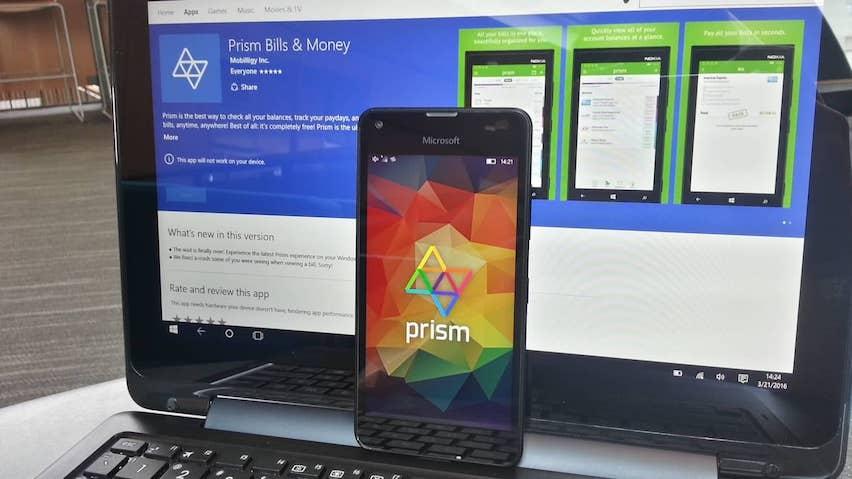 Prism also offers me a platform to place and sync my bank accounts, giving me an overview of my income, account balances, expenses, and more with just one look.
I can also schedule to pay bills even weeks or days ahead. The app can be downloaded on the App Store and the Google Play Store for free.
Zeta
Another finance app that I believe is ideal for couples and partners is Zeta. Apart from being one of the free budgeting apps on the market, this is specifically designed for couples. With its synchronization features, couples can easily update and keep tabs on spending, bills, and more.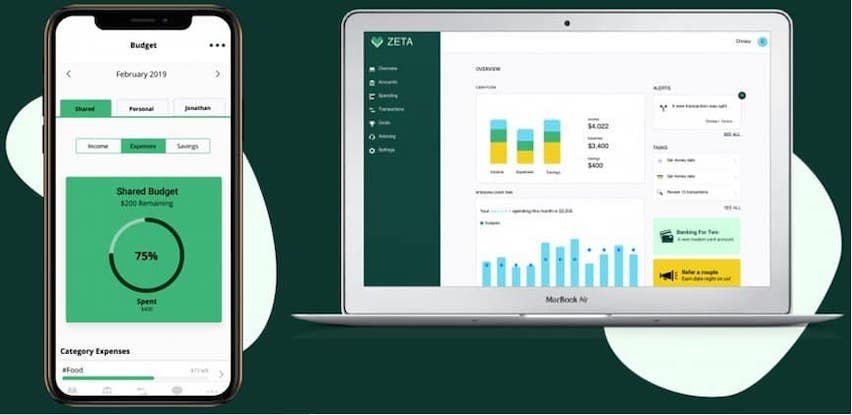 On top of sharing accounts, couples can also get cards that are directly linked to their joint account. Couples can also customize categories according to their needs and even split transactions accordingly.
I appreciate the ability to message one another using this app, making for a more communicative outcome. Both Android and iOS users can download the Zeta app on the App Store and the Google Play Store for free.
Ellevest
As a woman in this economic landscape, I appreciate that there is a specific platform designed by women, for women, to cater to my investment needs. This particular finance app takes into account the existing gender pay gaps, longer lifespan, and other similar factors that are unique to women.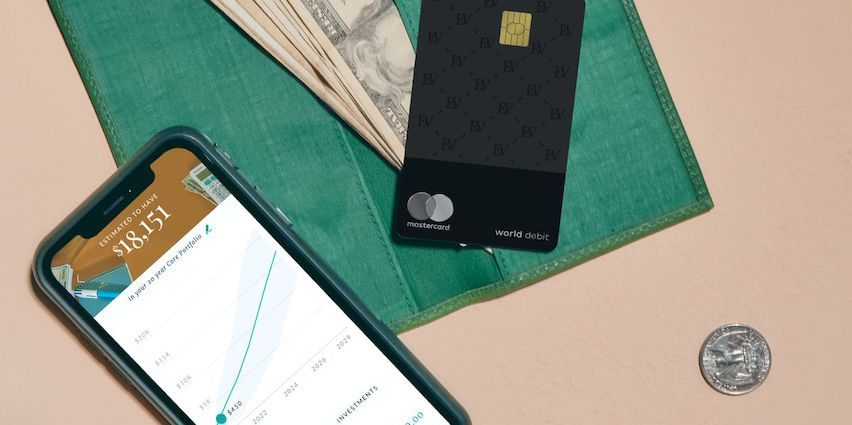 Ellevest is available on the App Store and on Google Play Store starting for $1 per month for its Essential plan, $5 per month for Ellevest Plus geared towards retirement needs, and Ellevest Executive for $9 monthly for multi-goal investment goals.
These memberships provide me access not just to investment, banking, and retirement planning tools, but also financial planning with no minimum payments or deposits. What I like about Ellevest is that it helps me earn cashback when I shop using the debit card with select partner establishments.
Personal Capital
The last on my list, but certainly not the least, is Personal Capital. I find that Personal Capital is one of the best free finance apps on the market when it comes to building and establishing my wealth. Not only does it come with free tools, but it also helps me keep my accounts in one place and know my current net worth.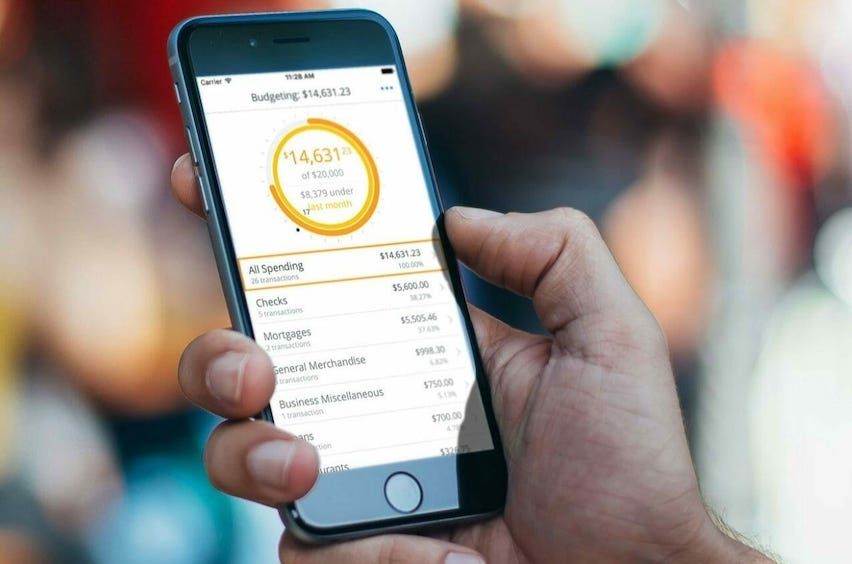 Personal Capital aids me in managing day-to-day expenses and my investments and assets. Here, I can review my portfolio according to the type of asset, account, or even security. The app also gives smart recommendations to help diversify my portfolio while also being in the know of the risks these present.
Naturally, it also has the capacity to connect bank accounts to make spending tracking much easier. Personal Capital offers financial advisors who can help me achieve all of my goals. This finance app is available for Android and iOS devices.
The Bottom Line
Finding a finance app that allows me to gain control of my expenses and finances is important. With this array of options, I am sure that we are capable of managing our finances and be on track towards fulfilling all of our financial goals one step at a time.