Do you sometimes get tired of viewing photos and videos on your mobile phone's small screen? And do you want to listen to music and view music videos over a better system than what you have on your phone? Then you are just like me! If I have a TV screen nearby, I want to use it.
I'm glad to say that I've found an app that allows me to use, apart from my phone's screen, other screens or devices for my viewing and listening. I've decided I no longer have to settle for a small screen if a much larger one is available.
The AllCast app I've discovered gives me hours of larger screen viewing on my TV, letting me stream content, view my photo gallery, and navigate through my cloud services with ease. Read on to find out why I'm so excited about the AllCast app.
Origin and History of the AllCast App
What the AllCast App Offers
Special Features of the App
Pros of the AllCast App
How to Use AllCast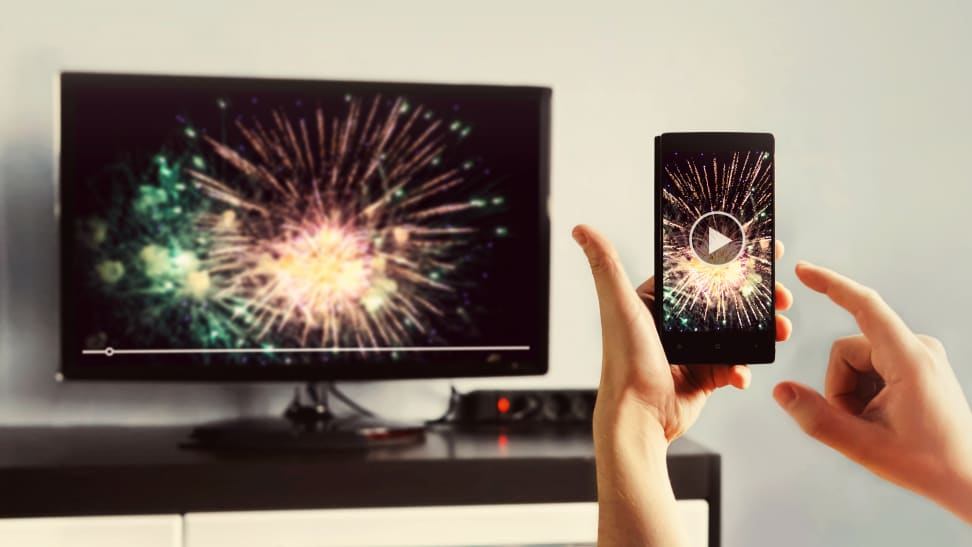 Origin and History of the AllCast App
In my online research for more information regarding the app, I've found that AllCast is unique and special because it is developed by Koushik Dutta, one of the main developers for the Android platform.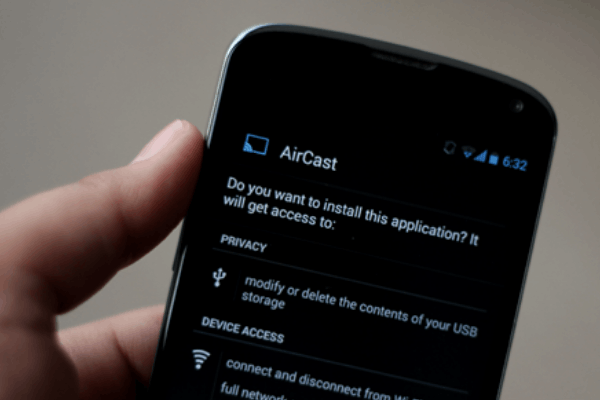 He started to develop the AllCast idea after the Chromecast device had become one of the industry's biggest hardware favorites.
Originally the development was named "Air Cast" and the concept was introduced in mid-2013. Koush encountered many obstacles and had to overcome many problems with Google.
But luckily for me and all the other users, everything was resolved in the end. In February 2014, Google opened up its Cast SDK for third-party apps.  Since 2014, more and more users have been using the AllCast app.
Downloading for Android and iOS
The Google Play Store has the app available for Android users. As I'm using the iOS system, I downloaded it from the Apple App Store. All you have to do is search for 'AllCast' and select the correct option to navigate to its app store page. After that, click "Install" or "Get" to begin the download.
AllCast was originally developed for the Android platform. It still is a very popular Android app. But, lucky for me and all iPhone users, it is now available also for iPhones and iPads. The app is free to download and use, though there is a premium option.
The free version includes barriers like ads, splash screens, and a five-minute limit in viewing time of pictures and videos. The paid version is the full version and I've bought it for $5 and it is worth every single cent.
What the AllCast App Offers
The AllCast app lets me "cast" videos, music, and photos to any set-top device connected to my TV. I also use the app to cast the content directly to my TV itself. The list of devices that can be connected is very long. It includes Apple TV, and Smart TVs from Panasonic, Samsung, and Sony.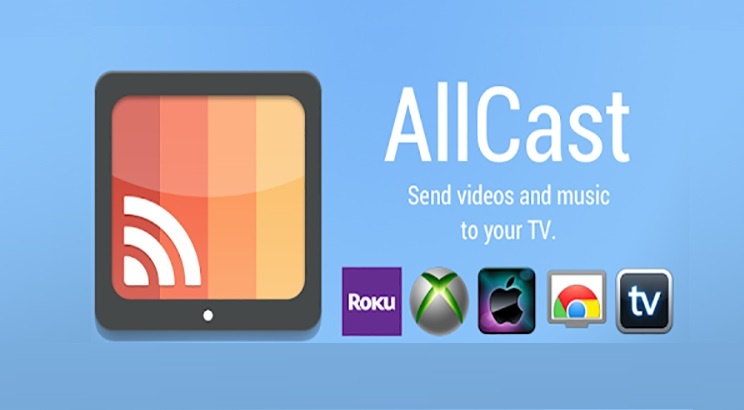 The app can also connect to devices like Amazon Fire TV, Google Chromecast, Roku boxes, and the Xbox 360. I've found that the app works with most DLNA-compatible devices connected to my Wi-Fi network.
With AllCast I don't have to switch amongst different apps to stream to different devices. I only use one app: AllCast. This app is really a one-in-all solution.
AllCast is continuously being updated, bugs fixed and changes made to ensure that AllCast stays the number one streaming app.
The App in a Nutshell
AllCast has developed into one of the most popular mirror casting apps in the market. I'd say the main reason for that is because it works with a wide range of devices. I have used it with devices like Amazon Fire TV, Chromecast, Roku, and Apple TV.
It is capable of delivering images and videos from my smartphone to a bigger screen without any problems. I consider this app as one of the easiest ways to get my photos and videos on my TV without any additional steps.
I only have to make sure that my smartphone allows mirror casting, and then select the device that I need to connect to. And that is how easy it is!
Special Features of the App
The AllCast app has many unique features. It can not only connect with media servers like Plex, but it is also a standalone app. As a standalone app, it communicates with the native element on my iPhone or iPad.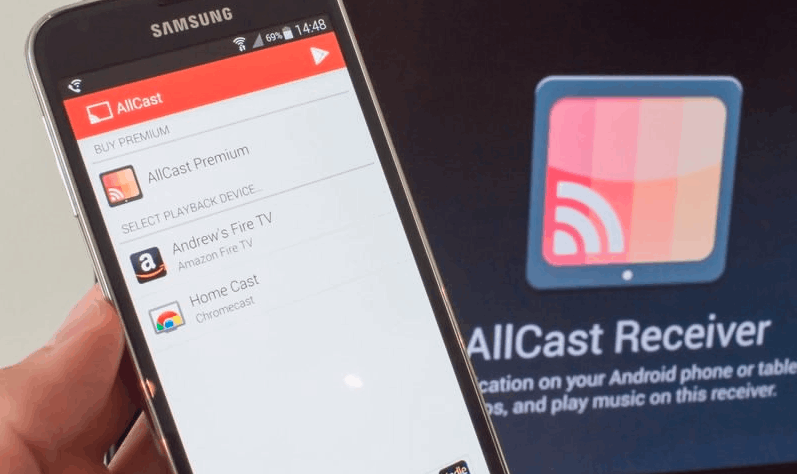 I can stream for free, but there is a time limit built into the free version. I've opted to pay the $5 required and now I use the app without any time limits.
It is the same situation with ads. The free version gives me all the features to enjoy, but it also has a lot of ads. After I upgraded and paid the $5 I no longer had to endure annoying ads.
Streaming Features of the App
I can stream content stored on various cloud services like Google Drive and Dropbox. Most of my pictures and personal videos are stored in the cloud. I use this feature of AllCast quite often.
The app also supports content streaming to web browsers. I can also stream from a media server and then the app provides subtitle support for Chromecast. I'm also told that the app supports Play Music streaming, as long as the Android device is rooted.
Pros of the AllCast App
When I receive an incoming call while viewing or listening to something, the app automatically pauses the streaming. It also offers me a private listening mode. In this mode, I can mute the TV's audio and use my phone to listen. As it works with cloud sources, I use the app for my content in the cloud.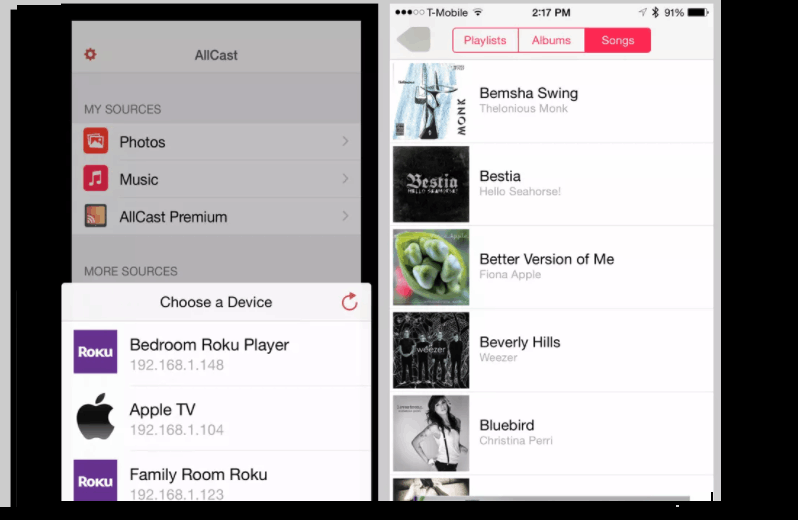 Other pros include the app's great interface and the fact that it supports multiple devices. The AllCast app automatically detects all my compatible devices and displays a list for me to choose from.
This saves me time and makes it very comfortable for me to use the app. It is not expected of me to remember all my compatible devices.
I can also get super functionality in the AllCast app by using redemption codes. This is a built-in feature that allows me to install the app on more devices to redeem the complete version. There are numerous YouTube videos highlighting the advantages.
Cons of the AllCast App
To me, the greatest con is that there is a ton of advertising in the app's free version. However, one can overcome this by upgrading to the paid option.
I've also experienced playback issues during streaming. But these issues have appeared so infrequently that it actually is not a con as such. For some, it can be a problem that the app needs a 64-bit system.
I also feel that I would be in a position to choose my music faster if the app allowed me to sort music by artist. Many times I remember the artist's name but not the correct name of the song. Unfortunately, AllCast does not offer this option.
How to Use AllCast
To use the app I just open the app on my device and tap on the "Cast"  button in the lower-left corner of the screen.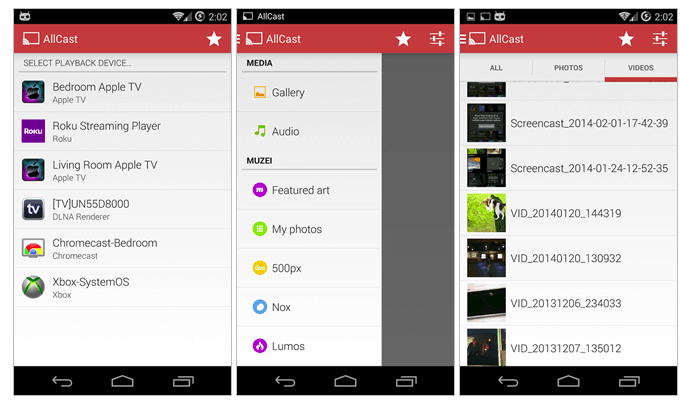 The app automatically detects all the compatible devices currently connected to my Wi-Fi network and it shows me a detailed list with all the devices indicated.
All I have to do is tap on the device I want to use in order to initiate the connection.
Play from the Cloud
The AllCast app also lets me stream content I have stored in my cloud services.
As the content I want to stream can be in various cloud sources like Instagram, Google Drive, Google+, and Dropbox, the app's ability to use content in the cloud is a great pro for me.
Sometimes I also use other media servers I've already set up and this too is no problem for the app.
Conclusion
In conclusion, I want to summarize what I've discussed in this article. AllCast is in principle a wireless connector from my smartphone to my TV. In a family or friends gathering, I can show some photos or videos to everyone at once on the TV screen. This is something that is not possible on smartphones.
Because smartphone screens are so small, you can't show the media content to many people at the same time. This feature alone is enough to get this app. So, why be satisfied with a small screen if you can utilize your TV screen? Download the AllCast app now and test it out!